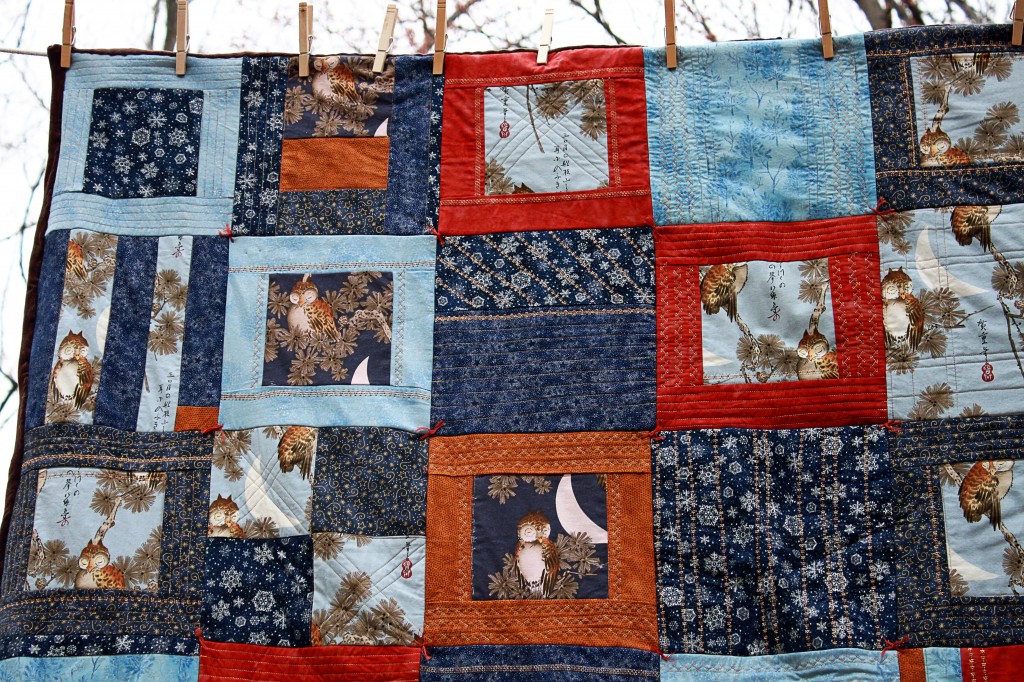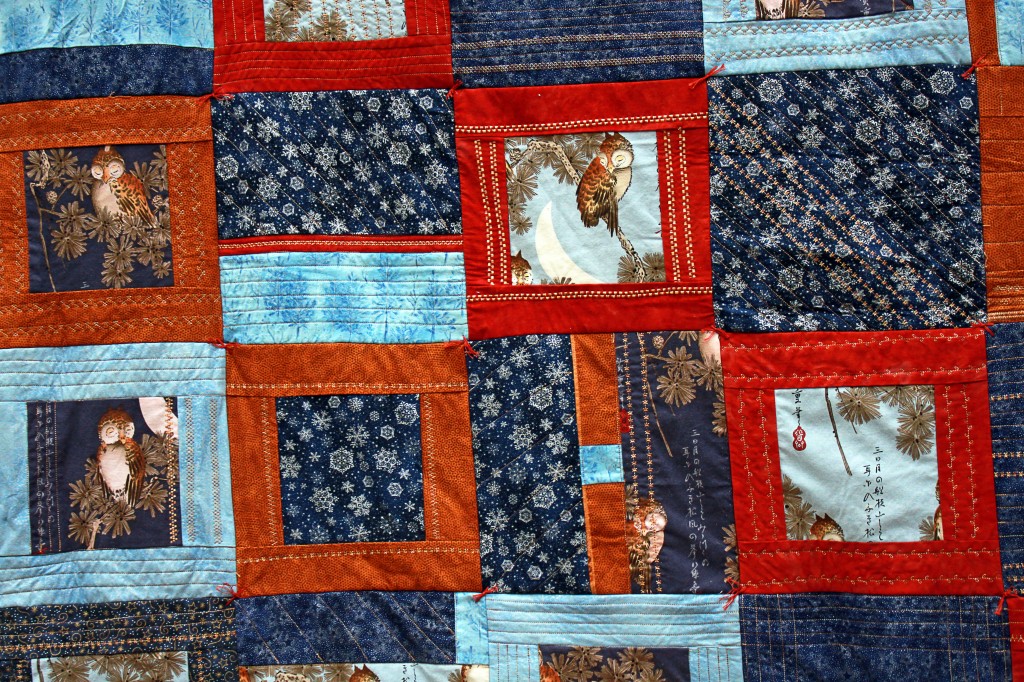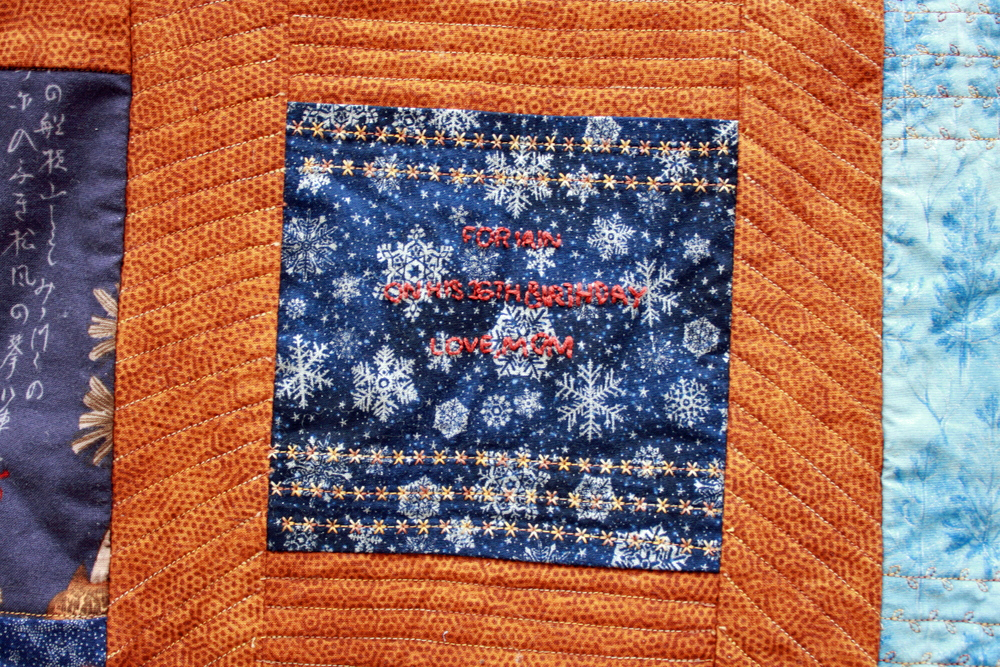 Is it irritating for me to be so flighty about my future here?  I'm still laid up and according to the doctors will be for a while yet.  I'm in a good bit of pain, not really sleeping, dwelling on disturbing news and over-all feeling rather despondent.  And kind of lonely and isolated to be honest.  I still can't talk long without going on a coughing jag.  So reaching out in an accessible way, trying to focus on the positive seems kind of right.  But no word from me for over two months, followed by an emotional possible farewell forever post, and another random post a mere four days later?*  Kind of obnoxious.
The quilt….it's been in progress for years and years.  I believe I bought the owl fabric for Iain for his 9th birthday?  Maybe even his 8th birthday?  I thought I may have taken him to pick out the fabrics to go with it, but now I'm not sure!  Maybe I picked them out?  I sketched out layouts and ideas, which changed from time to time….there are several in my sketch book…picked out a thread color and then changed my mind…moved the box of "Iain Quilt" fabrics from house to house, taking them out to look at from time to time…and so it went.  In 2015, with his  sixteenth birthday on the horizon, I started work in earnest, wanting to finally be able to give him this long awaited quilt.  It was to be a surprise and every moment he was out of the house I worked away a square at a time.  Each square was pieced and then quilted onto a scrap of cotton fleece.  I used up all the bits of fleece I had leftover from other projects.  I gave him the quilt top for his birthday.
I added a layer of wool batting and a backing of thick chocolate brown cotton velour, for a luxurious touch, and hand tied it all together with deep red floss.  All of this was completed within maybe two weeks of his birthday.  Nothing but binding left to go…..and……it sat.  For over a year.  I don't know, I had some kind of a hang up about it.  But it is now, finally, totally and completely done and in use.  It is, by far, the warmest quilt I have ever made.  I'm so glad to have finally finished it for him!
*Most of this post was written four days after the last one.  Then somehow it just sat around (quilt like), never getting finished, for nearly a month.  Which is probably a sign.  But I still don't know.  I'm missing this space right now.  As another side note, I have no idea what's wrong with the formatting on the pictures from my last post and I'm too tired to even look into it.  Also, I wanted to again mention that I am on Instagram.  Whether or not I get back to regular posting here, that is one way to keep up with us a bit.  I don't believe you need an account to view photos on-line.  I don't totally love Instagram, but a single photo and little caption posted once in a while seems more do-able for me right now.
Save
Save
Save
Save
Save
Save
Save
Save
Save
Save
Save
Save
Save
Save