Update: There is now an easy to print PDF version of The Bubble Hat pattern available.
For years now I've been trying to find just the right winter hat for Iain. It needed to work for both of us. He wanted something that was easy to pull on and off. I wanted something that wasn't going to just
fall
off. He wanted something he liked the look of. I was all for good looks too, but more importantly I wanted something that covered his ears and kept him warm during the long hours he spends outside.
I think that we finally, finally, found THE hat.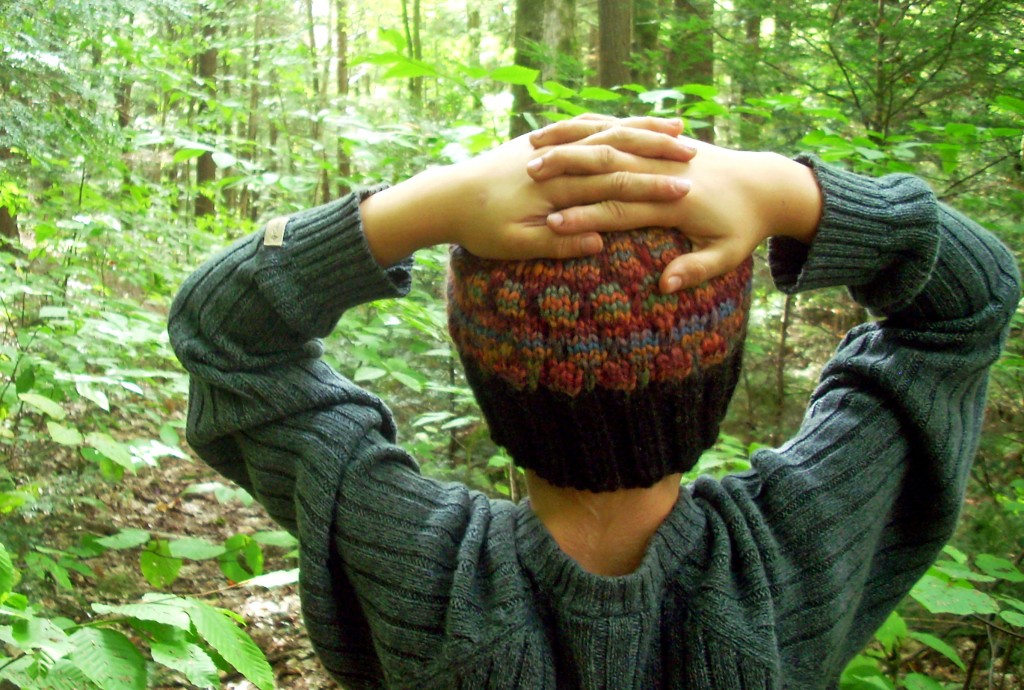 And we're both quite pleased.
He picked the main yarn; Taos by Tahki Yarns in the Autumn (004) colorway. He showed me the kind of look he liked and I designed the hat.
I wanted to use two different yarns for this and I just loved how the dark brown of this local alpaca/wool blend picked up the thread of brown through the Taos.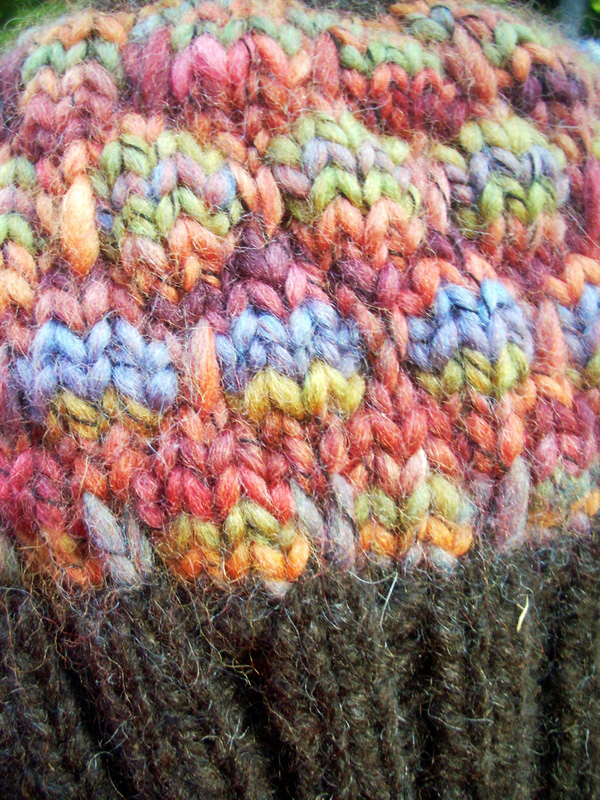 I told him that since it was his hat, he could name the pattern. He says it's a Bubble Hat, so there you go!

The Bubble Hat
One size fits most- older child through adult
materials: 1 skein each of bulky yarn in color A and color B
a set of size 9 double point needles
one stitch marker
Cast on 76 stitches with color A, join round, and place a marker
Work 15 rows of K2, P2 rib
note: I wanted it to come all the way down and cover his ears and forehead. If you would like a shorter style feel free to adjust the number of rounds accordingly.
Break yarn
switch to color B
**Work 5 rounds in ss (knit every row)
*K5B (see details below), K3*, repeat around
Work 5 more rounds of ss
K2, *K5B, K3* repeat to last 2 stitches, K5B, K1**
Repeat from ** to **
Break yarn
With color A K 1 round
*K2tog, K4*, repeat to last 2 stitches, K2
K 1 round
*K2tog, K3* repeat to last stitch, K1
*K2tog, K2* for one round
K 1 round
*K2tog, K1* to last 2 sts, K1 (24 stitches)
K 1 round
K2tog for one round
K 1 round
K2tog
Break yarn and pull tightly through the remaining stitches
Work in ends, and voila!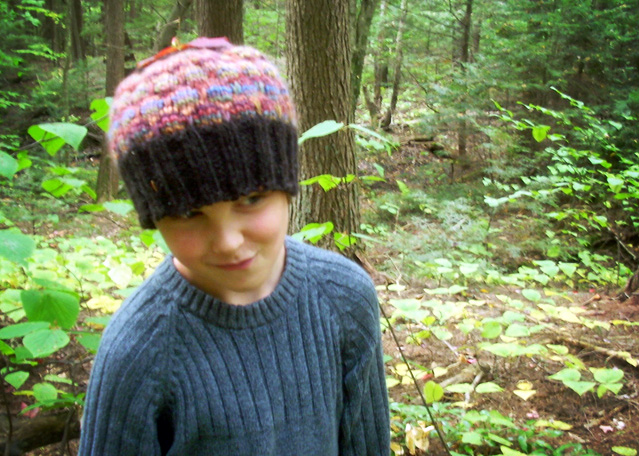 K5B=Knit Stitch 5 Rows Below
Now I'm going to try my best to describe how to do this using words, but if you still aren't getting it, then there is a nice picture tutorial here that should set you straight (she uses a crochet hook and I'm going to tell you how to do it with your knitting needles).
Ok, so what you are ultimately doing is working a stitch 5 rounds down from where you are.
Here's how:
Slip the stitch that you are about to knit off of the needle and pull out the stitch below it 4 times. I know, I know, don't be scared, it will be ok, just keep a crochet hook on hand. Now put your needle back into the loose stitch. There should be a ladder of 4 strands above it. Alright, now, from this position, with the stitch in front, your yarn in back and the ladder in between, knit the stitch. And that's it!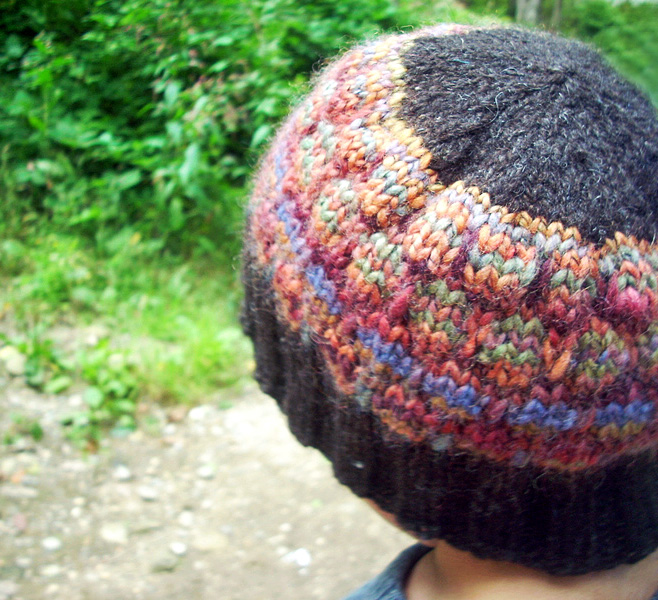 If you make one, be sure to leave me a link, I'd love to see it!  You can find the Bubble Hat on Ravelry here.