Goosey Boy was envious of the hats that Rosebud and I wear and coveting one of his own.  Well now, we can't have that, can we?  Not when it can so easily be remedied.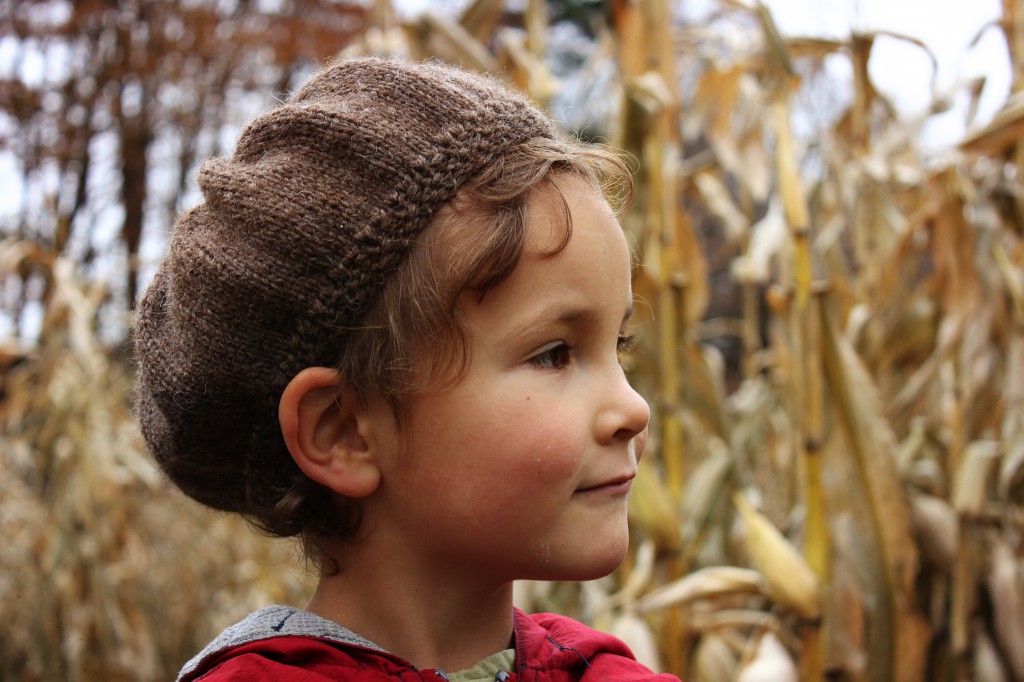 And so he got a boy-ish beret all his own.  And mightily cute he looks in it, I must say.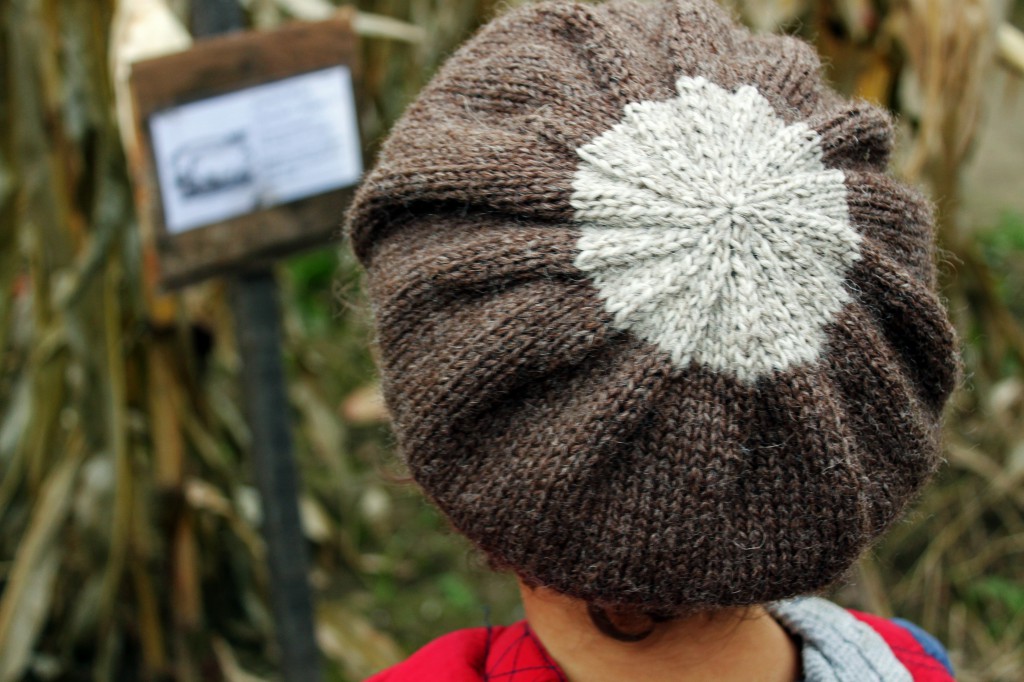 I only had so much yarn in one color, and so he got a dot of a different color on the top, which he quite likes and I don't mind at all, so it all worked out.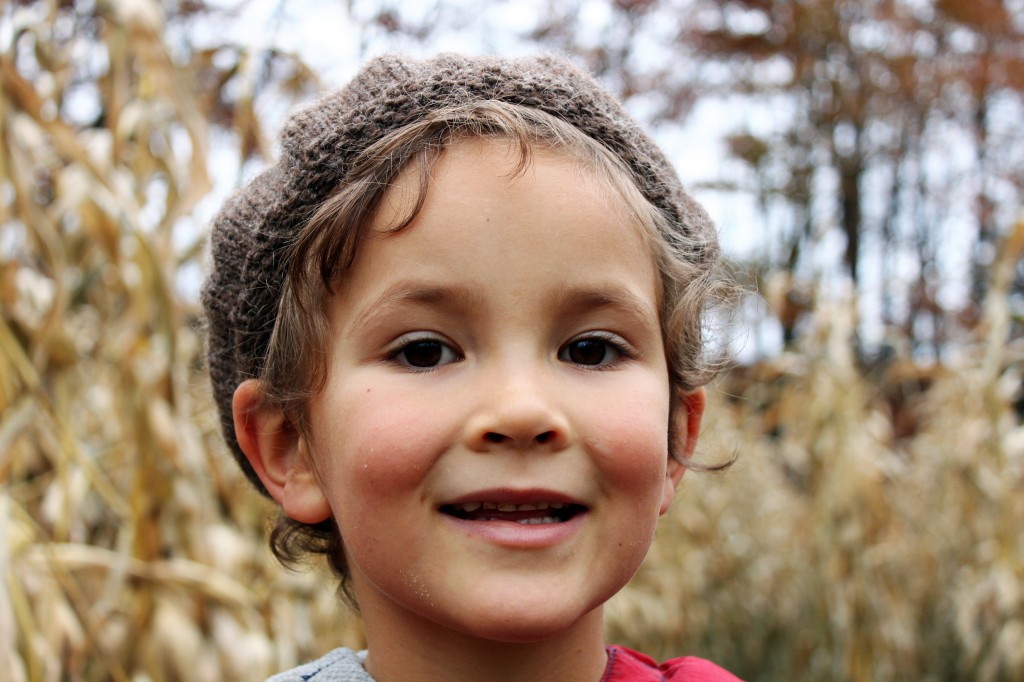 Pattern: My very own Blackberry Beret, being test knit right now.  I am hoping to release it before the end of the year.
Yarn: Cascade Yarns Ecological Wool in 'Coffee' with a splotch of 'Natural Grey'.