Or, "Why My Shoes Look Like This", because apparently I don't have enough sense to go put on rain boots.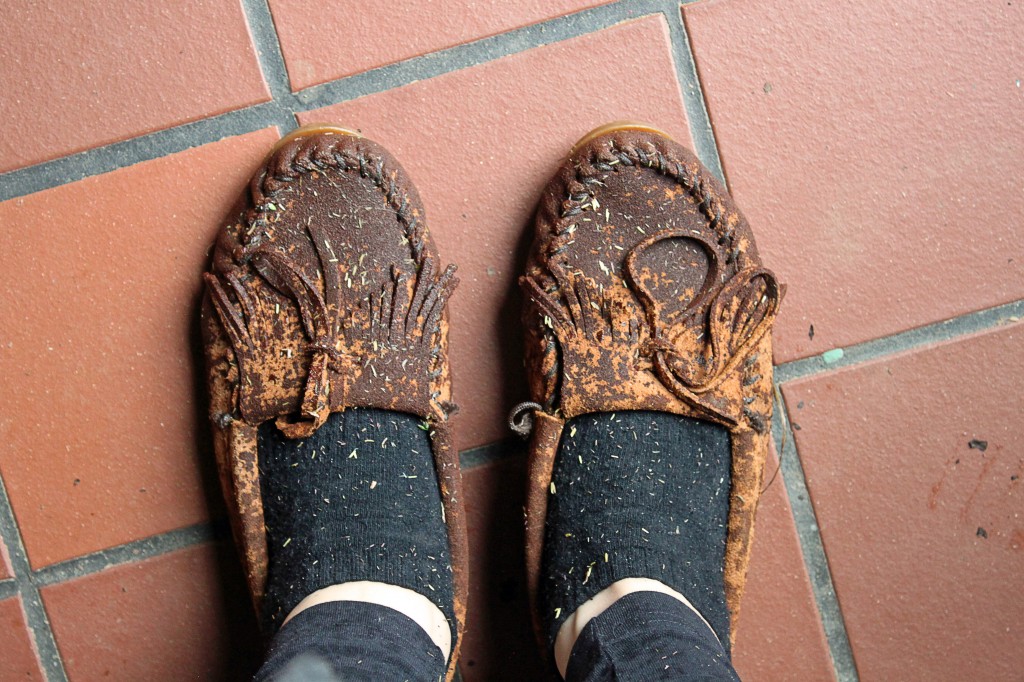 Also known as, "Why I Ended Up Serving My Kids Pickles in the Car for Breakfast on the way to Church"

It's like Wild Kingdom around here.  I failed to mention that later in the same day of the believed mountain lion sighting, the bear that plagued us all through last summer made an appearance, much larger than before, but just as comfortable as ever in our front yard.
Also, Mairi's friend is the sister of a band member, not the brother.  It's just that I hit my head a lot and say silly things sometimes.
Matchy-matchy for Father's Day dinner.  Hey look, I actually put on rain boots!  I made us these linen dresses sometime back in November.  The discolored dots are raindrops!