I sat down tonight to write a post about Iain's robe and that post, well, I'm not getting any traction on it at the moment, so maybe tomorrow.  I have found myself thinking about something else.  Something entirely different.  And it's this; I need to find a small section of life outside my home.
I met my husband when I was 17 years old.  I gave birth to our first son just three weeks before my 19th birthday.  I had stopped working outside the home during my pregnancy and I've been here every since.  And it's good.  It's where I want to be.  I've always said that I may have other jobs in my life, but this is my career.  Mothering was my calling in life.
The thing of it is, while all of my peers were traveling or going to college or partying, I was having babies.  And while they were out at concerts and museums, protests and clubs, I was having babies.  While they were making friends and trying on different style lives, I was having babies.  When they were taking their time getting to know, and sometimes letting go of significant others, I was having babies.
I've never regretted it and I've always been content with the thought of "maybe someday", full well knowing that if "someday" never came, I had still put first what counts and I would never trade a moment of that.  But while everyone else was finding out who they are, I was finding out what kind of mother I am.  And every little thing about me has unfurled and spread out from and through that until everything that I am is a part of being a mother and everything I do because I am a mother.
There's good and bad in that.  Mostly good I think.  But my children are going to grow up someday and I don't want their departure to be a complete culture shock for me.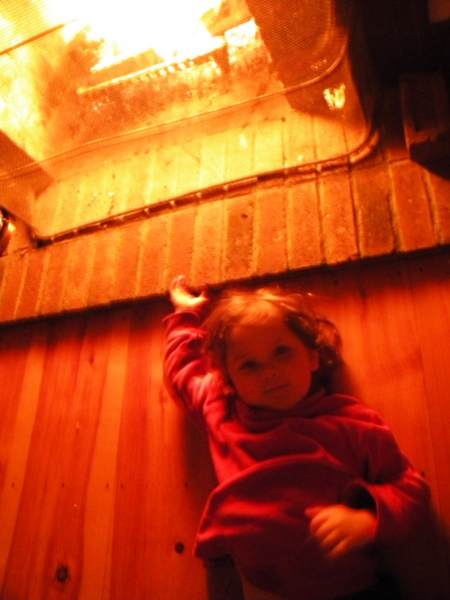 We live in a rural area and I don't drive, I am and will likely ever be, a highly home-based person, but something tells me that I need to step away from that, just a bit, to find out what and who else I am; that I need to venue out into the world at large, just a little more.  Truth be told, I'm not even sure what that means or how it will translate into every day life.  Maybe I need to take a class or make some friends.  Maybe I need to go out for coffee with old friends.  Maybe as a family we need to take a trip.  Or maybe it's a simple as taking a walk alone a couple of days a week.  I don't really know.  But I do know that it feels right to try.
I think it's funny that this is all coming out now.  Maybe it's just a part of getting older, but mostly I think it has to do with our recent lifestyle shift.  I don't imagine it seems to dramatic to those of you on the outside.  But living the way that we did, so much of life was just taken up by basic survival (there's good in that too, if you know where to look for it).  Now it's here we go, "life as we know it, take 2″ or 10, I've lost count…and my world somehow isn't shaped the way I thought it would be.  Only I didn't think it would be.  I didn't think of much of anything because every ounce of energy went into just getting by.  Now here I am, slightly disoriented, asking where did I go?
Ah, the answer is out there somewhere I'm sure.  This is going to be interesting folks.
The pictures in this post were taken by the fire tonight, because home for the most part?  Well, it's a pretty darn good place to be.