Nursing dress # 3 in chocolate brown (you can see number one here and number two here).
It looks better on.  I've yet to figure out a good way of padding out the bust of my dress form.  Because of course it wasn't made in the shape of a postpartum nursing mama, but in the shape of someone who'd last given birth four years prior.  There is a difference, it's not a small one, and if you have kids you probably know this already.  Anyhow, that's the reason that it doesn't lay quite right.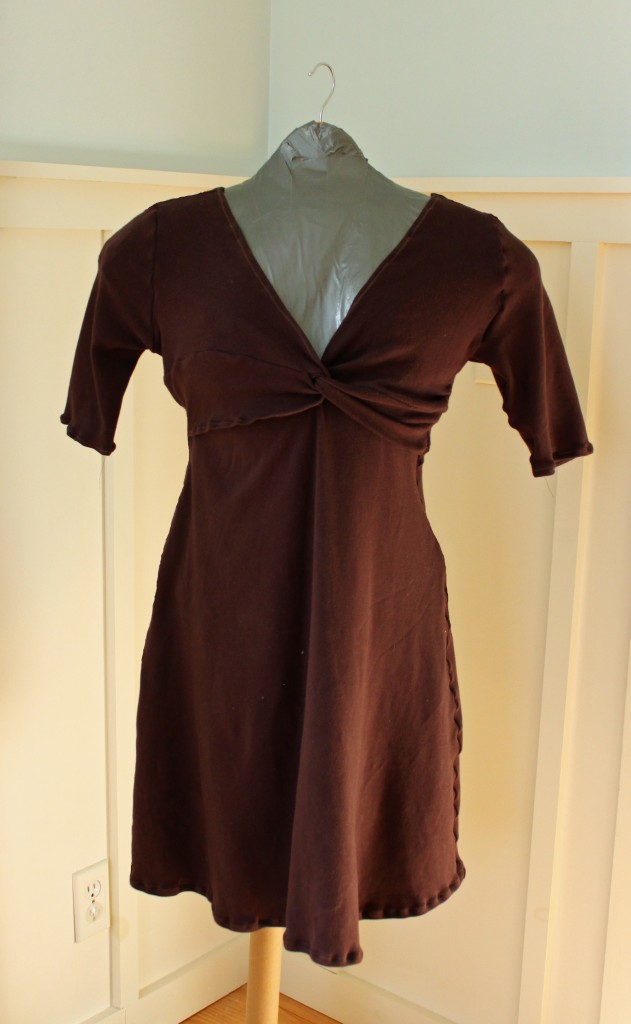 For a pattern I used a little bit of the Empire Dress pattern that I talked about here, parts of this tutorial and a whole lot of ingenuity.  My first attempt did not turn out as I had hoped.  I adapted the skirt from the dress pattern and used the Twist Top tutorial pretty much as written for the bodice.  It was rather baggy and awkward looking, not at all fitted, which I suppose makes sense, you can see from her photos that her version has a fairly loose fit.  But my inspiration was actually this form flattering dress, which I knew had in turn been inspired by that tutorial.  Many alterations later and I got a lot closer to what I was looking for.  Due to all of the taking in/taking apart/re-doing the whole thing did not come together as cleanly as I would have liked.  I do have all of the alterations marked out on my own personalized pattern now, so fingers crossed that the next attempt should go smoothly!
And for the babe… Picky Pants, a Pilot Cap and Ruby Slippers all in Knit Picks Wool of the Andes "Brown Sugar".
The color puts me in mind of sugaring off, a weird nearly spring type of association for me.  The tiny booties are my favorite.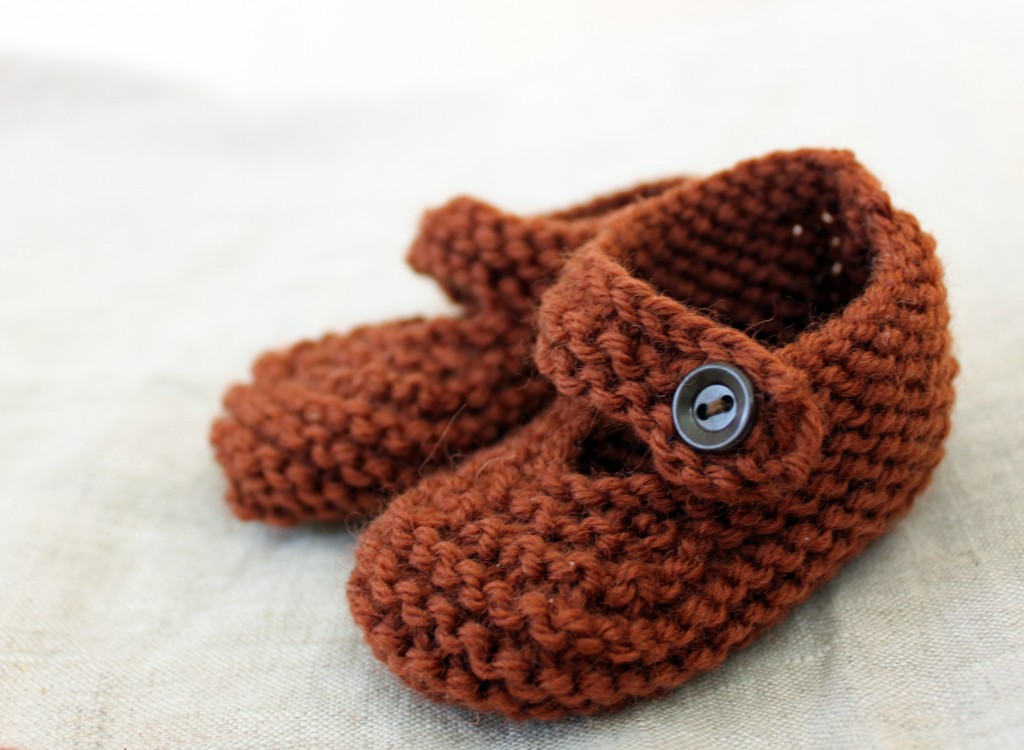 And just for a change of pace…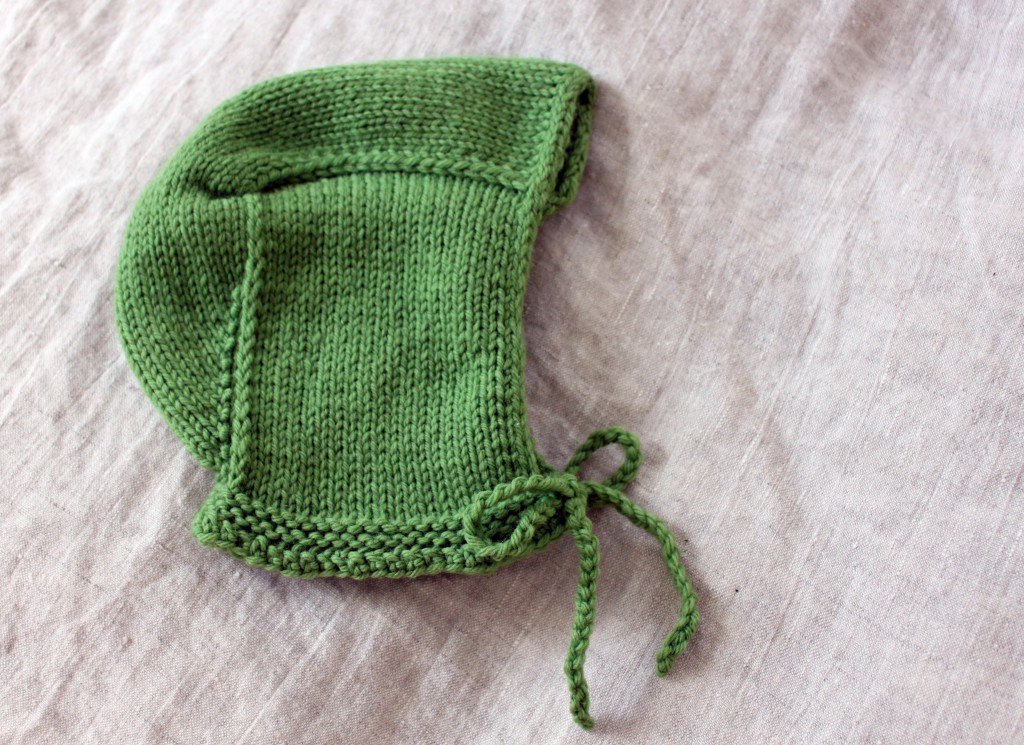 a little green.  Another pilot cap, toddler sized this time, in Valley Yarns Northampton "Apple Green".
I have been woefully negligent in sharing my various knitting and sewing escapades lately.  While we wait for this little one to decide to arrive I'm going to try to play a bit of catch up.