As promised…
Cut a piece of fresh ginger about the size of your finger.  Chop it up roughly, there is no need to peel it.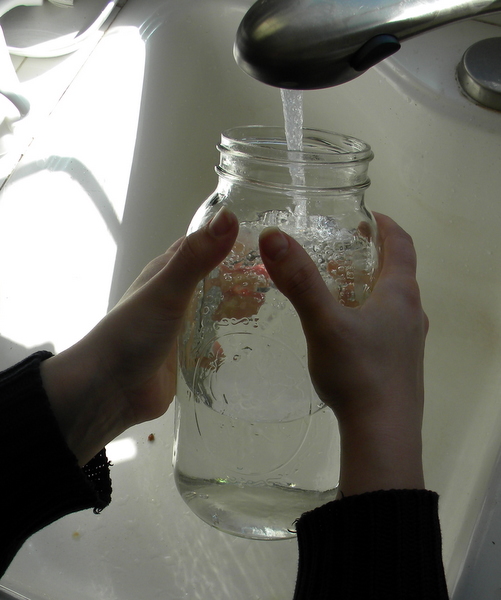 Put it in a pot, cover with 2 quarts of water and bring to a boil.  Simmer for 10 minutes.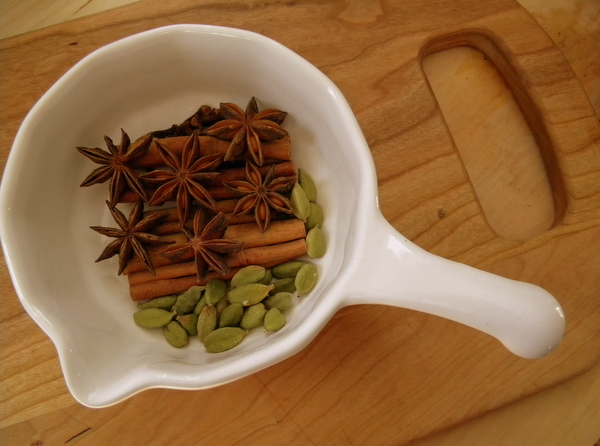 add in:
20 cardamom pods
20 peppercorns
20 cloves
5 cinnamon sticks
6 star anise
simmer for 10-15 minutes more (depends on how strong you like it)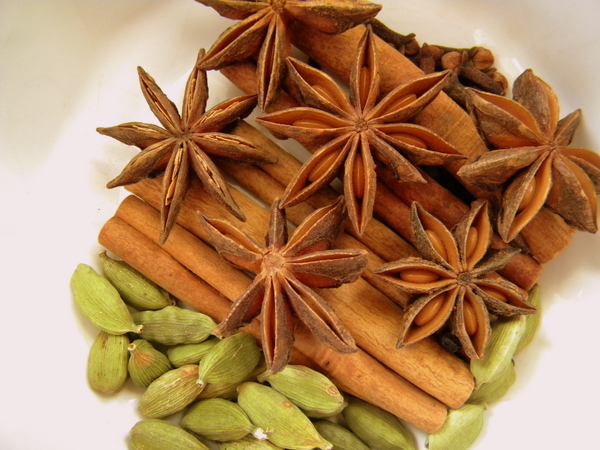 add 1/2 cup each of dried nettles and red raspberry leaf, use the back of a spoon to submerge the herbs
cover, turn off heat, steep 5 minutes more
At this point you are going to add in your milk.  I use about 1 part milk to 2 parts tea for the sort of coconut milk that you would buy in the refrigerated section.  For coconut from a can you would need less.  The amount varies by type of milk and personal preference, so experiment to see what works for you.
Turn the burner back on to heat it through, strain and enjoy!  You want to strain it all at once and not leave it sitting because it will become both strong and bitter.  I use a 1/2 gallon mason jar.  This recipe makes a lot, you can always cut it in half or quarter it.  There are a lot of us and I like to drink it through out the day so the larger amount suits me just fine!