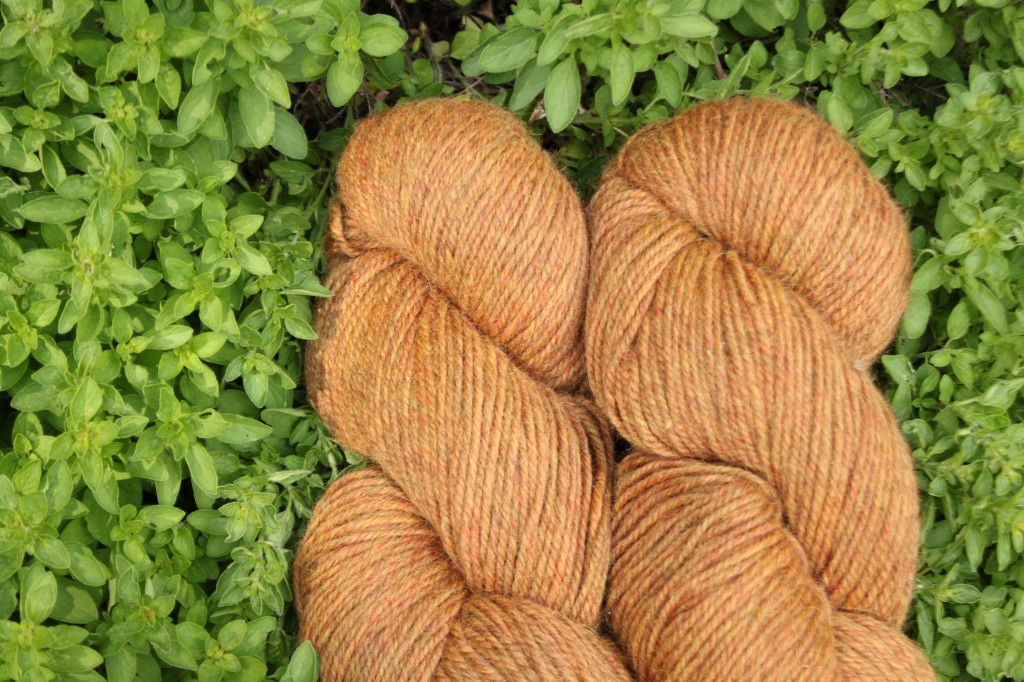 I had a big, full post planned for this week, but I've been under the weather these last few days, so you are getting some brief musing on color instead.
It has not been lost on me that all of the creations I've shared so far have been blue.  It's true that the cowl I recently made is grey, but I'm not really sure that will remain mine.  It feels like it maybe should belong to someone else.  And my new sweater is brown!  And done!  Buttons, blocking and all.  I love it and I will post finished pictures of it, just as soon as this heat wave breaks.  Because while I love it, I don't love it enough that I'm willing to pass out just to be wearing it.
Still, I'm obviously in a very blue place.  The attributes of blue as listed in Knit the Sky by Lea Redmond, for the purposes of a "mood ring" cowl: "sad, fearful, disappointed, exhausted, heartbroken, unappreciated, restless, unable to let go, shameful, hesitant."
Well, that's kind of depressing!  Still, I can see how some of that rings true for me at this moment in life.  Though I'm not sure that exhausted is a strong enough word.  The truth is I have been feeling heartbroken and sad for various reasons.
Brown is "rooted, connected, centered, balanced, whole, secure, natural, earthy".  I feel some of that too, which seems like a step in the right direction.  I'd like to turn that beautiful brown yarn up there, from dear Corina, into something for me, but I haven't quite decided what.  Four hundred and thirty yards of possibilities.
What do you think?  Can color choice influence mood and vice versa?  I believe it can.  Though not in a one size fits all kind of way.  While there are general cultural associations with certain colors, there are also personal ones.  Like in my case, blue is one of my favorite colors and I find it soothing, which is why I painted my bedroom blue and perhaps why I've been so drawn to it lately?
Don't forget, next week is comfort week!
Save
Save
Save
Save
Save
Save
Save