Another "sledding hat" for him. 
Some pompom booties for her.  I tried lining them with scraps of sheepskin, but it kept shifting and making it hard for her to get around.  That's why they look a little bulky and funny in these pictures.  I've since taken the insoles back out.  It's a pity to lose the extra warmth, but it just wasn't working.
I'm not the only knitter in the house these days and mine weren't the only knitted gifts under our tree this year.  In an adorable act of unparalleled, supreme crafting sweetness, Galen knit mittens for his sisters.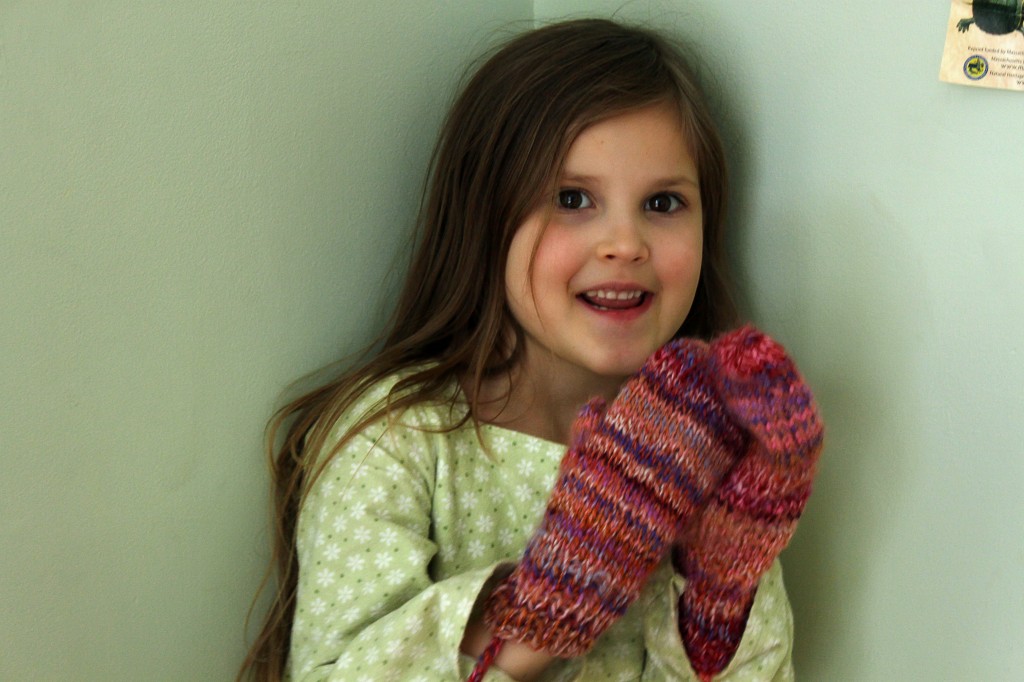 And because I would like to start including some of the other children in my 52 series posts, here they are building a flint and steel fire in the middle of a snowstorm!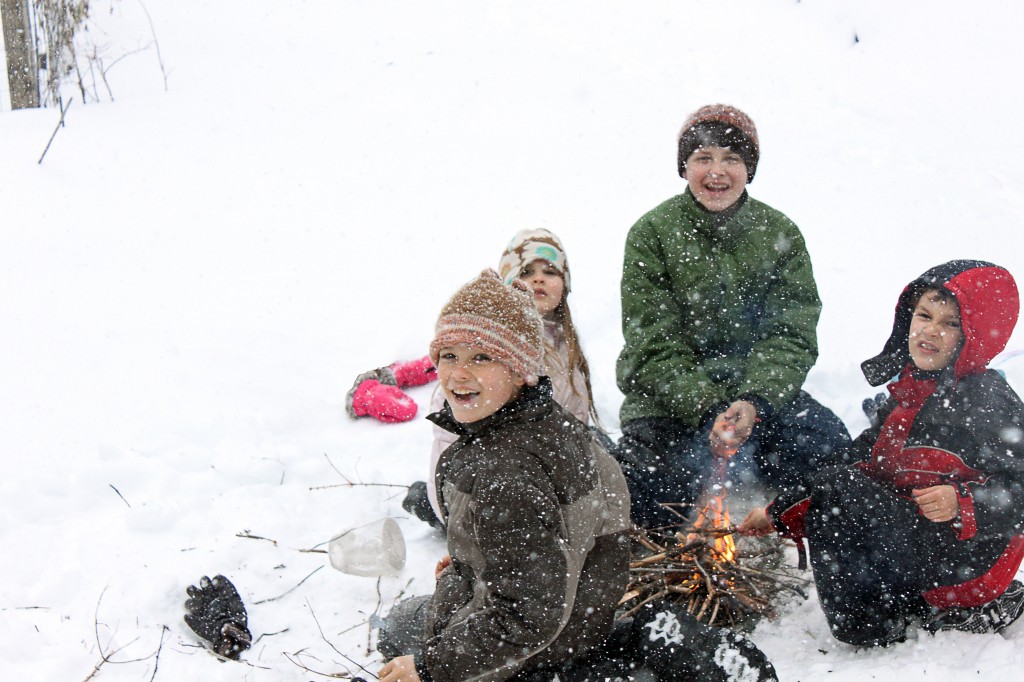 I don't feel like I can commit to portraits of each of them every week, but I'm going to try to start sneaking ones in here and there.