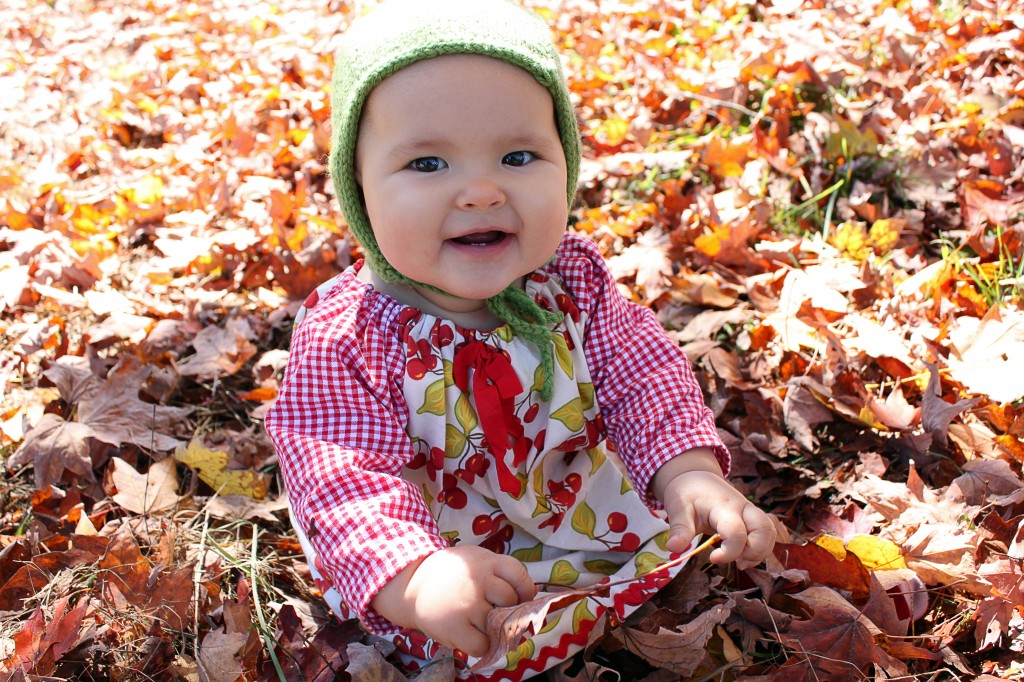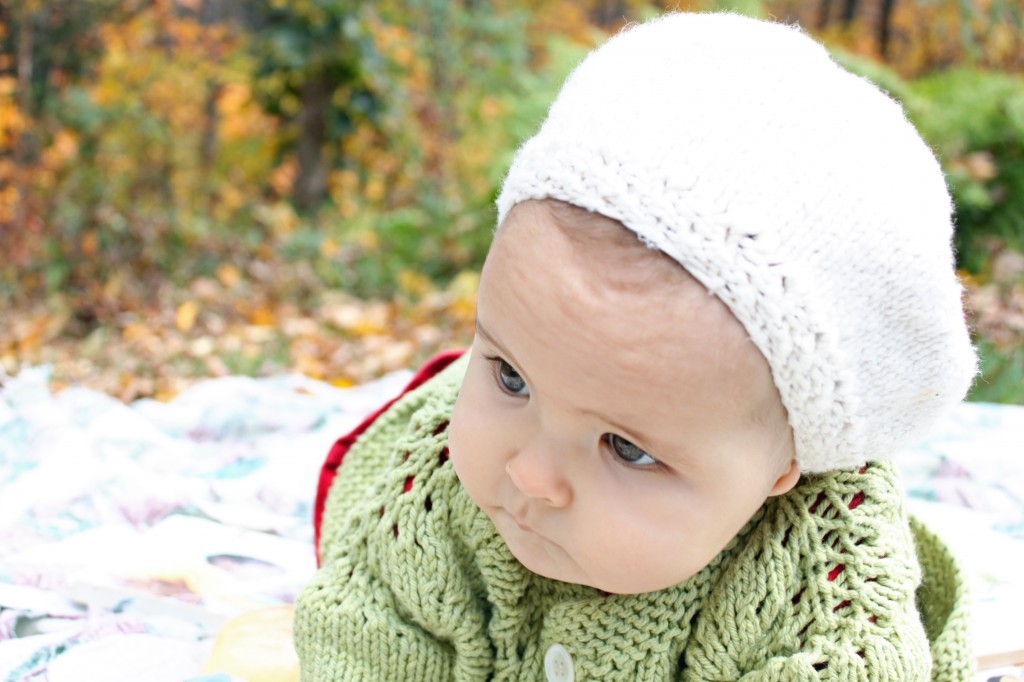 I picked up Sherlock Holmes again, and am back to knitting Iain's sweater along with other bits and pieces throughout the day.
The final dress!  This one is clearly a picnic dress.  It even has sleeves like a gingham tablecloth and cherries for tea.  I did a plain hem for the sleeves on it and I'm glad I did because all of the long-sleeved dresses are already getting too small and unlike the other ones there is no elastic to get tight higher up on her arm.
The sweater is MOMO in a green tea colored cotton yarn from Knitpicks. Both hats are older projects.  Details for the Apple Green Pilot Cap can be found here and the Newborn Blackberry Beret here.  The beret fit her as a newborn, but looked completely ridiculous on her wee little head!  Thankfully it still fits.  Now that it's more proportionate, I think it's quite charming.

Frontier Dreams KCCO