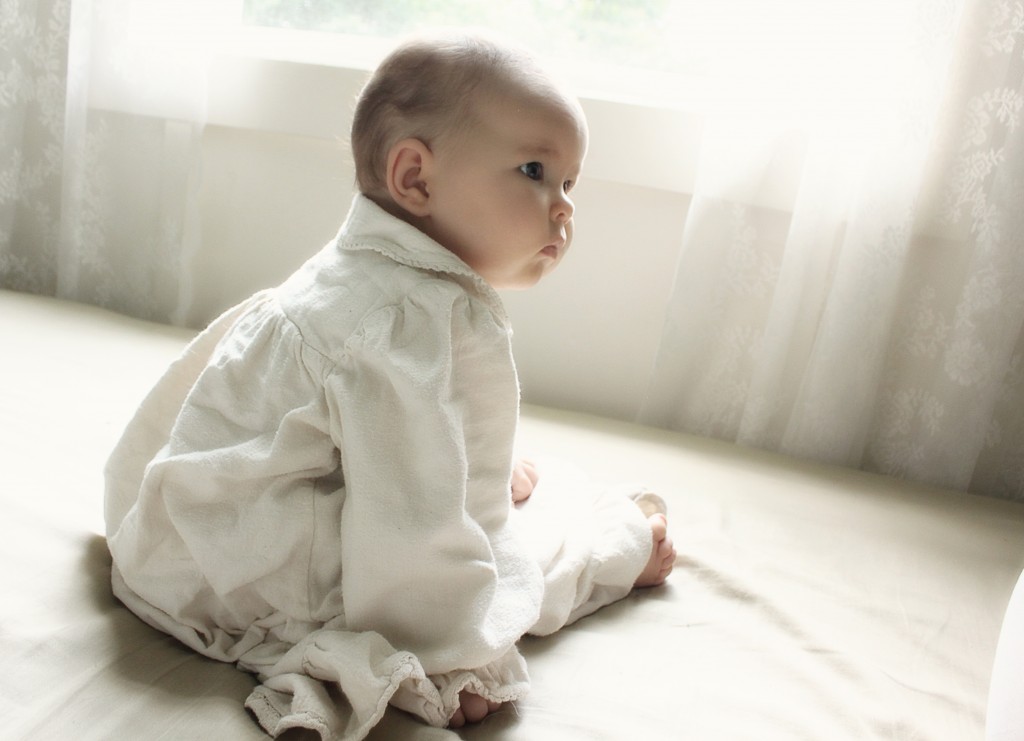 This week Seraphina…
cut her first tooth!  So soon!  Our youngest yet.  She had rather a hard time of it, poor little love.
turned 5 months old.
amused herself by blowing raspberries at her siblings.
reminded me so much of my sister as a baby that I sometimes felt like I've been transported back in time 28 years.