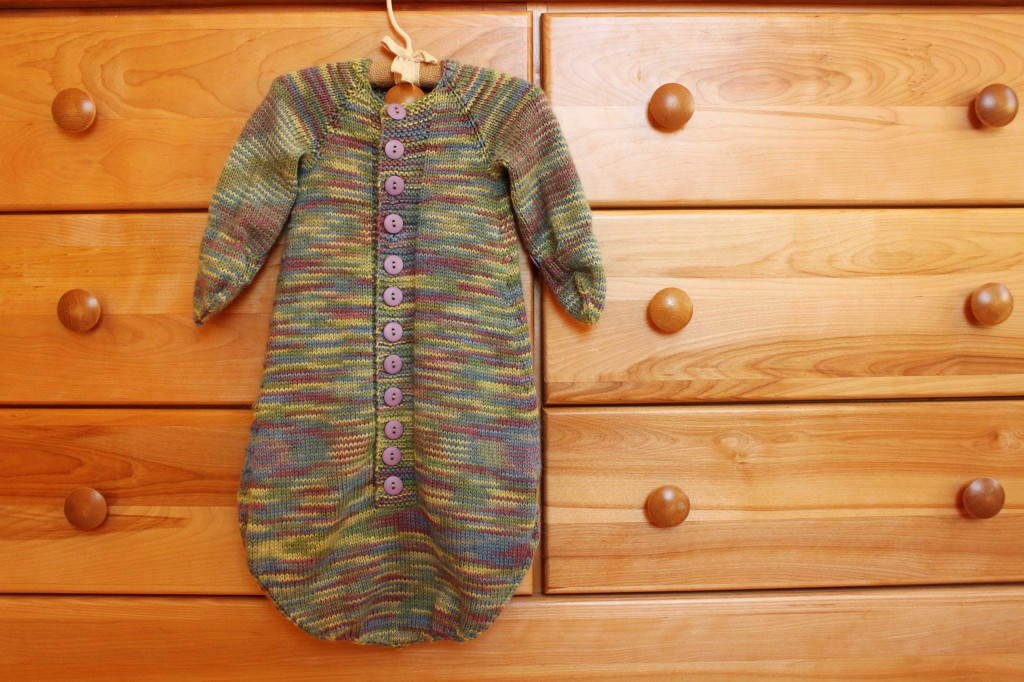 An old project that I never got around to sharing.  I started working on this design for a baby sleep sack quite a while ago.  But it ended up kind of falling by the wayside.  This one was a new baby gift for a friend.  I tried to match the yarn to the color scheme she was drawn to.
 My friend was kind enough to send me some pictures of her sweet girl in it.  It's obviously still a bit big in these photos.  This little munchkin is quite a big girl now, running around and all that good stuff, but I'm told that she wore it for quite a long while.  And that he big brother even requested one of his own.  Lately I've been inspired to pick this pattern back up again, for obvious reasons.
About the name- I was stumped regarding what to call the pattern.  I announced a family wide competition to come up with the best name.  Iain inadvertently won, not with the names he offered up, but by repeatedly referring to a little one we were visiting as cuddlesome.