I know it looks like a weird way of cleaning out the fridge, but it's actually math.  Please ignore the boxes in the background.  I've been sorting baby clothes.
Decidedly not school work.  These books are kind of the bane of my existence, but I suppose if it's the worst they get interested in…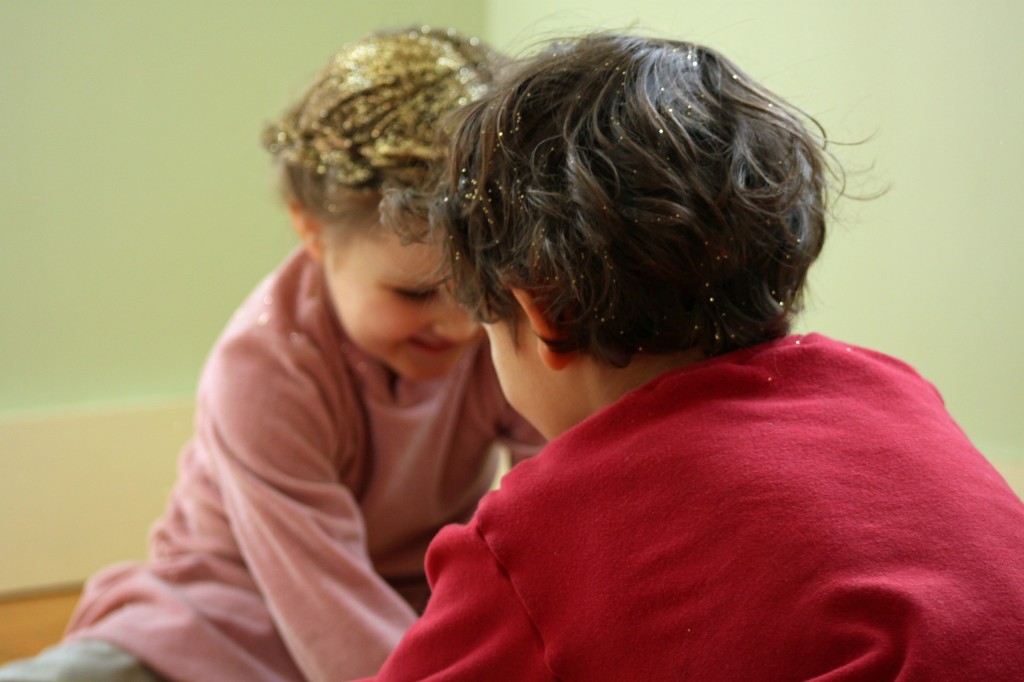 I set up a fun photo shoot to do with Màiri (I'll share some pictures soon).  It was the kind of thing that takes a rather silly person to even think of trying and a completely ridiculous one to attempt it without another adult on hand to help out.  But they certainly had fun.
They came home from our excursion yesterday with clay.  This is Mossy the Gnome.  Apparently he's not a morning person either because he looked much happier later in the day.  He gained a great many accessories as well.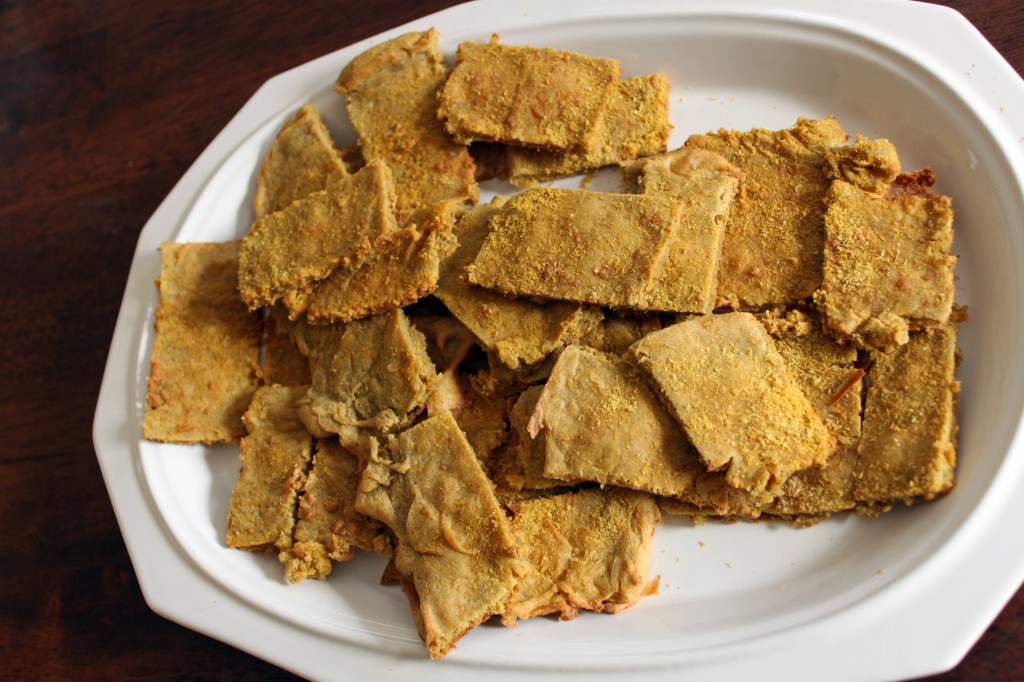 Plantain crackers with all sorts of seasoning for a snack.
Dance night for the two of them.
The smell of broth simmering all day, followed by cauliflower soup for dinner.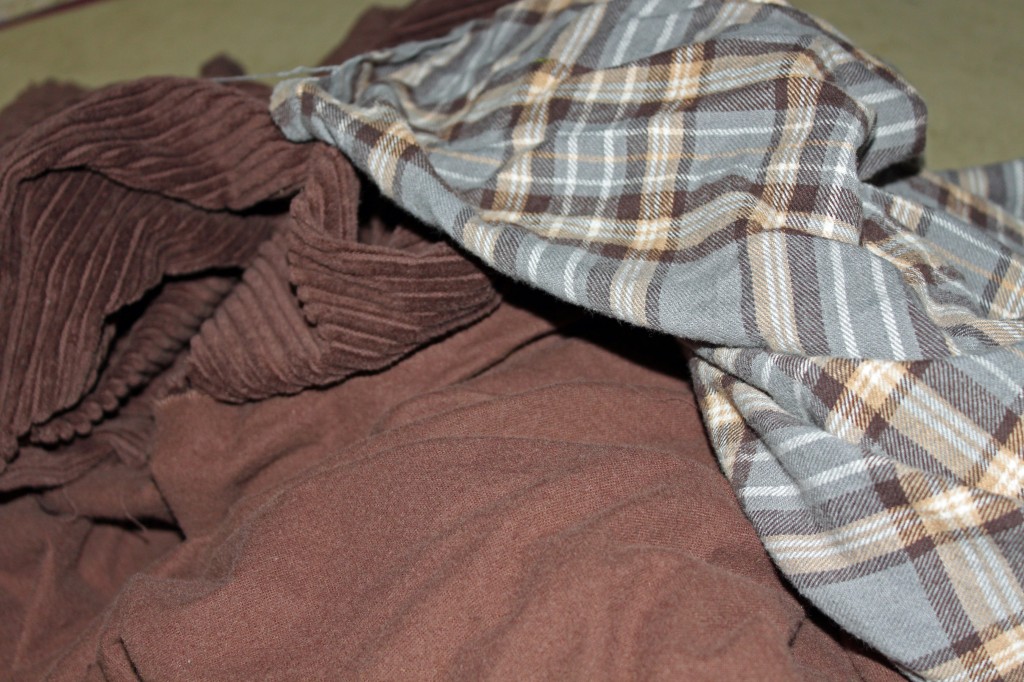 A bit of top secret sewing for the birthday boy.