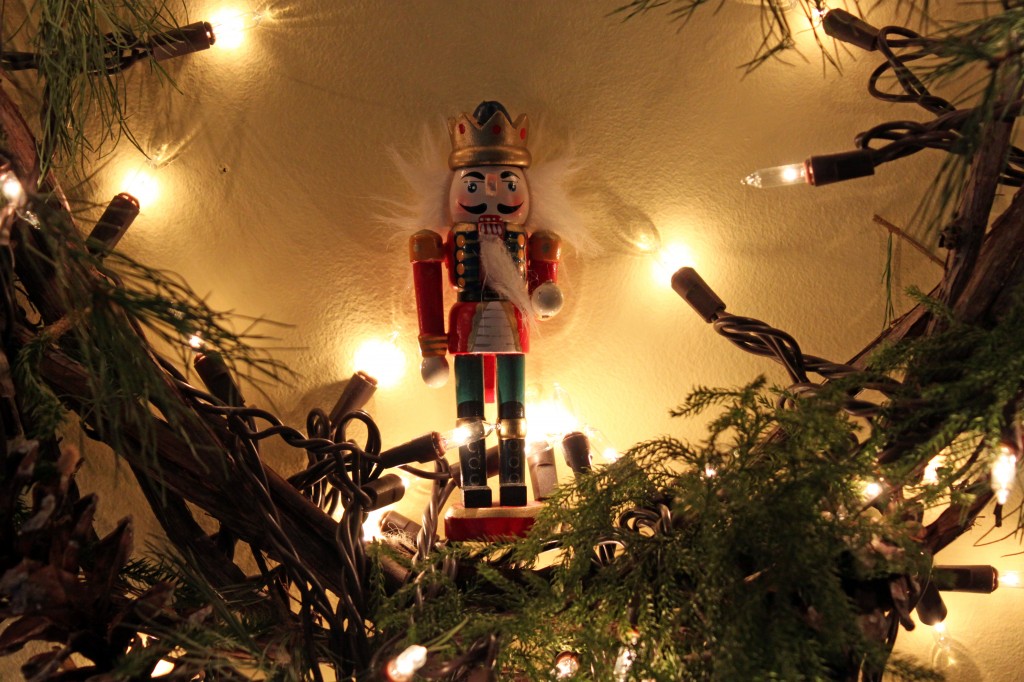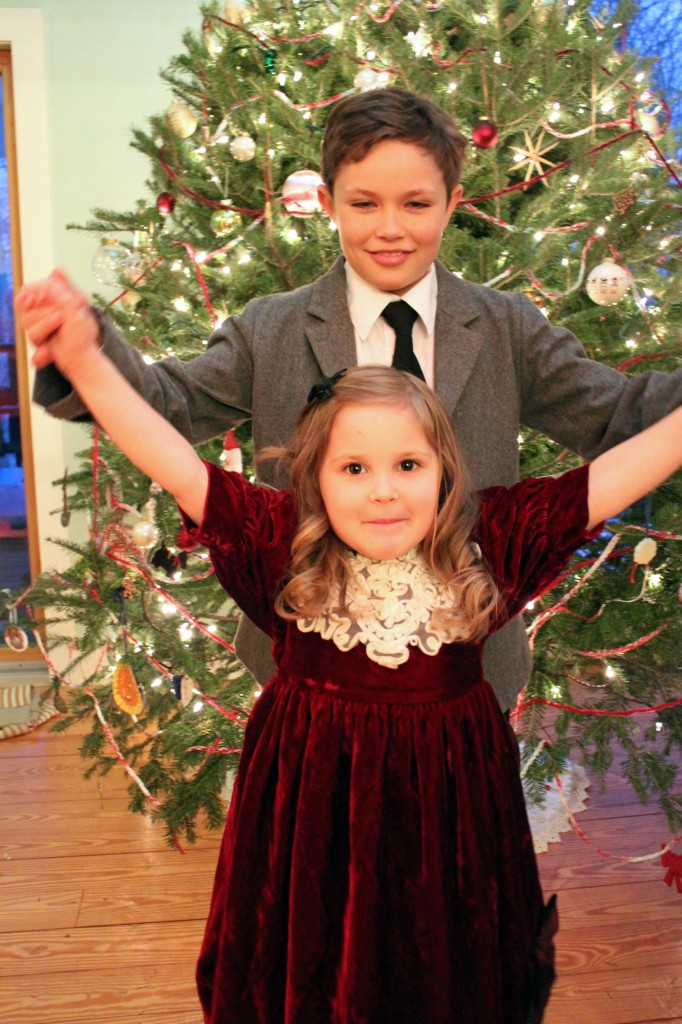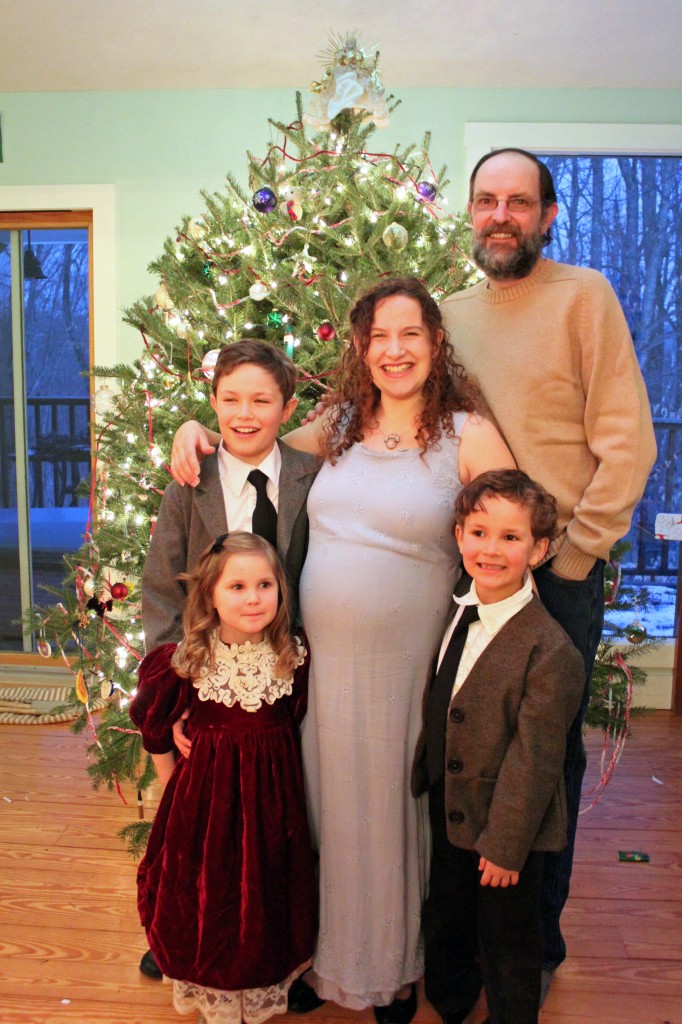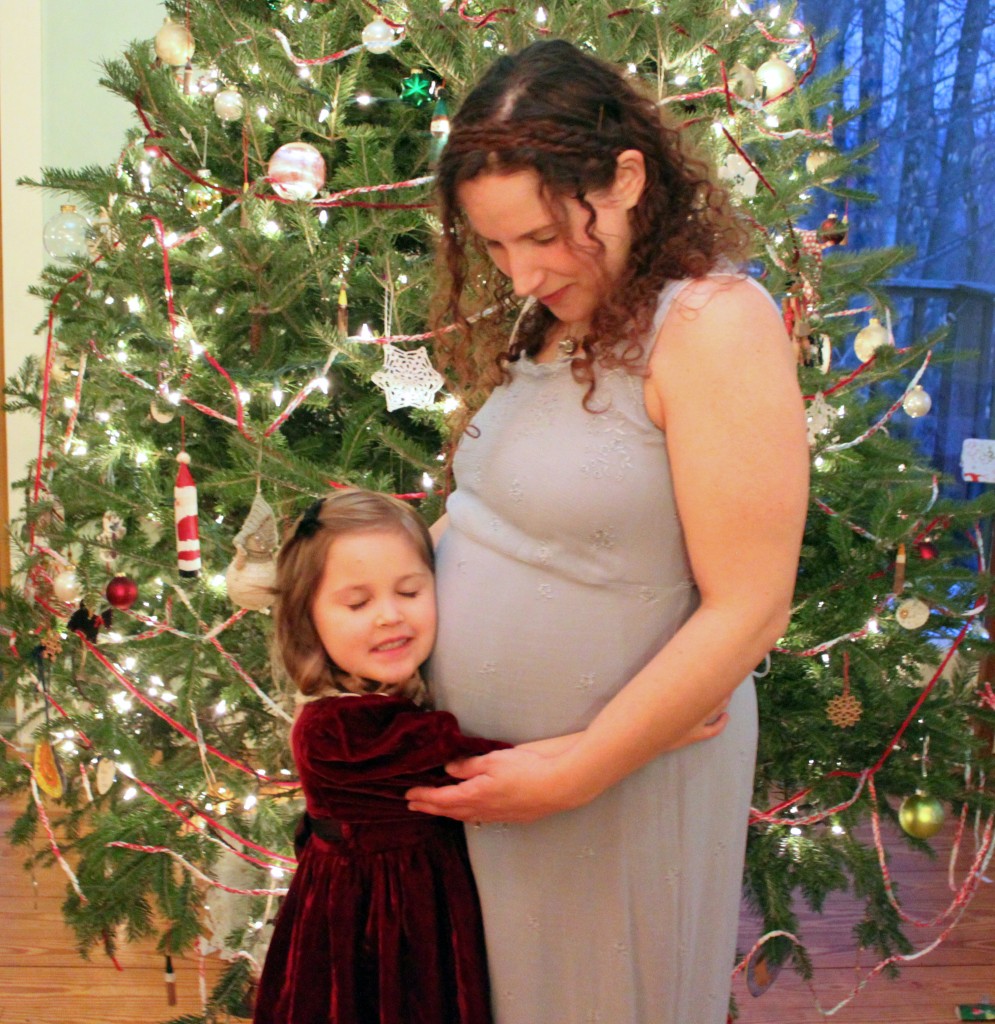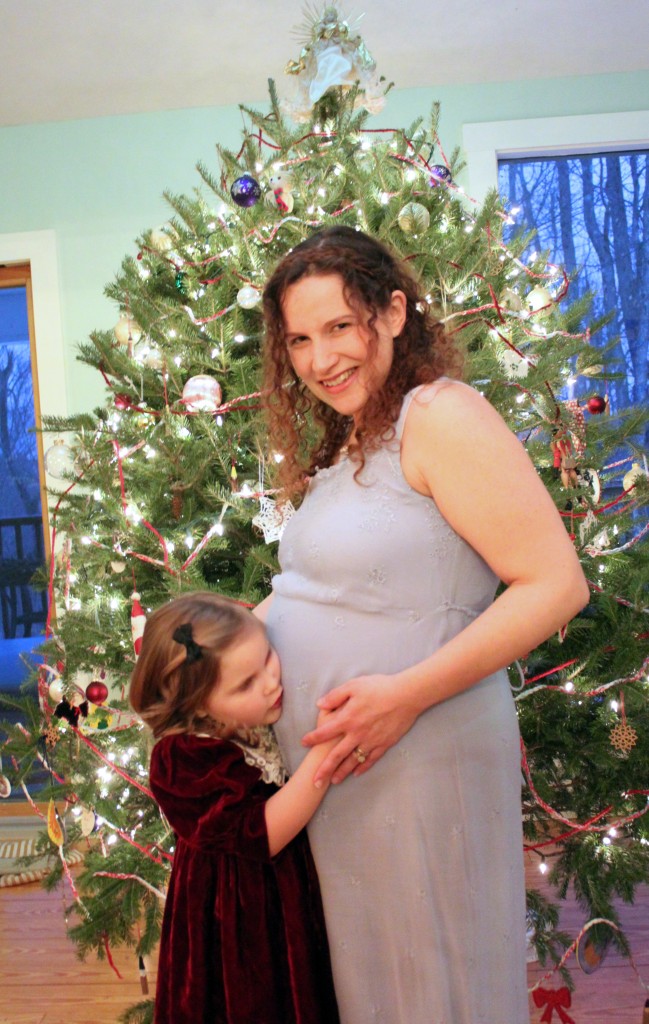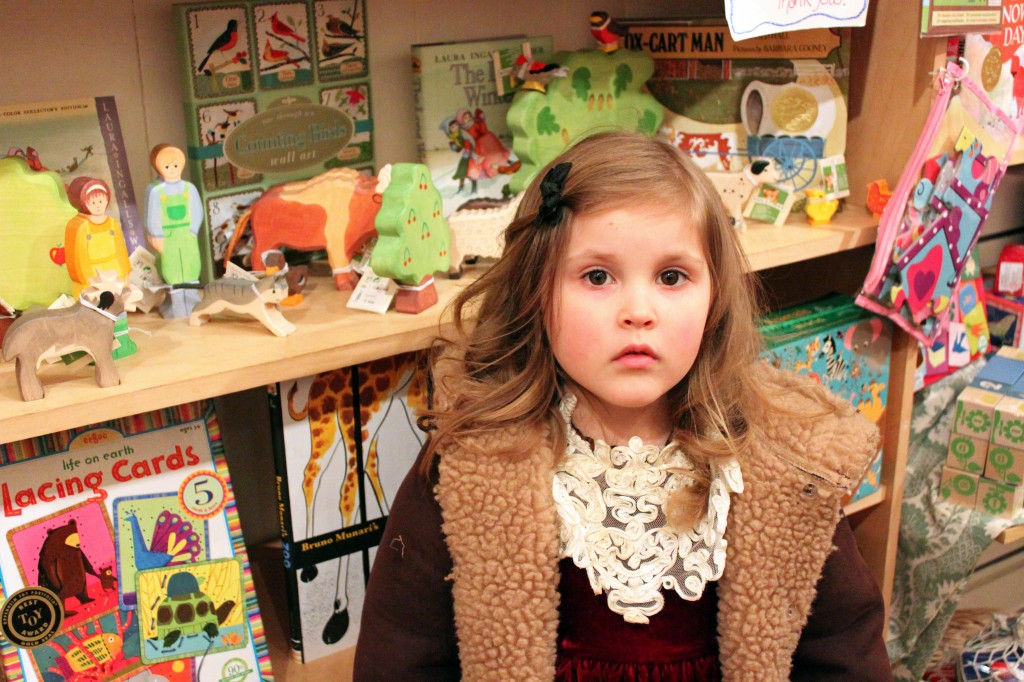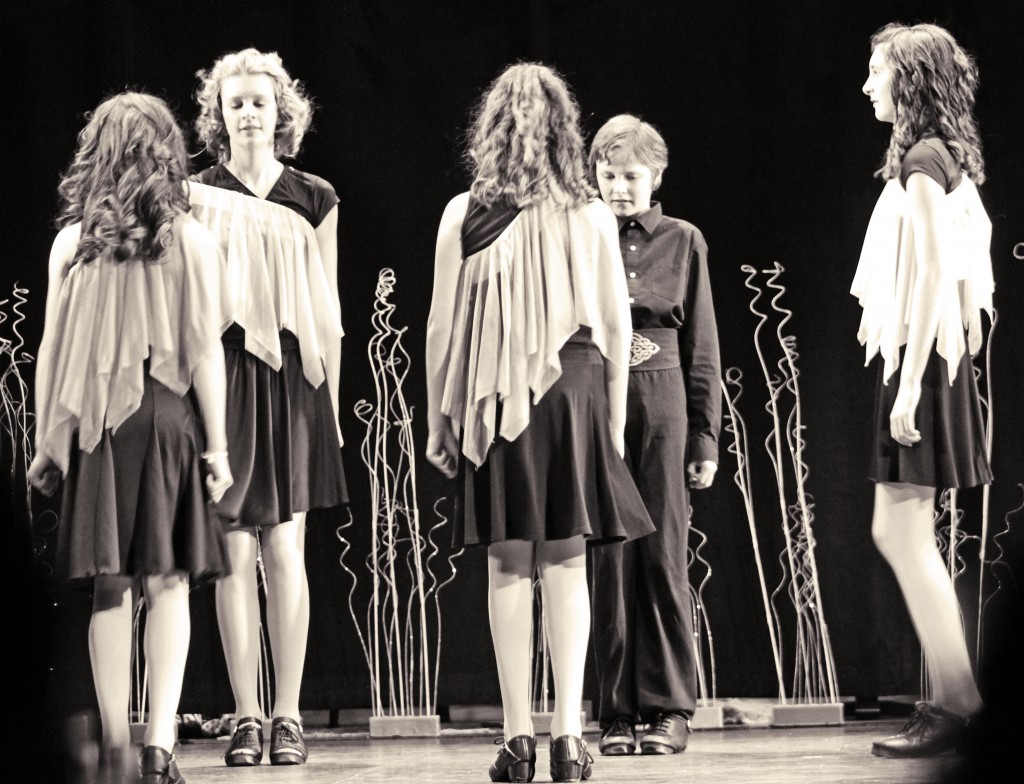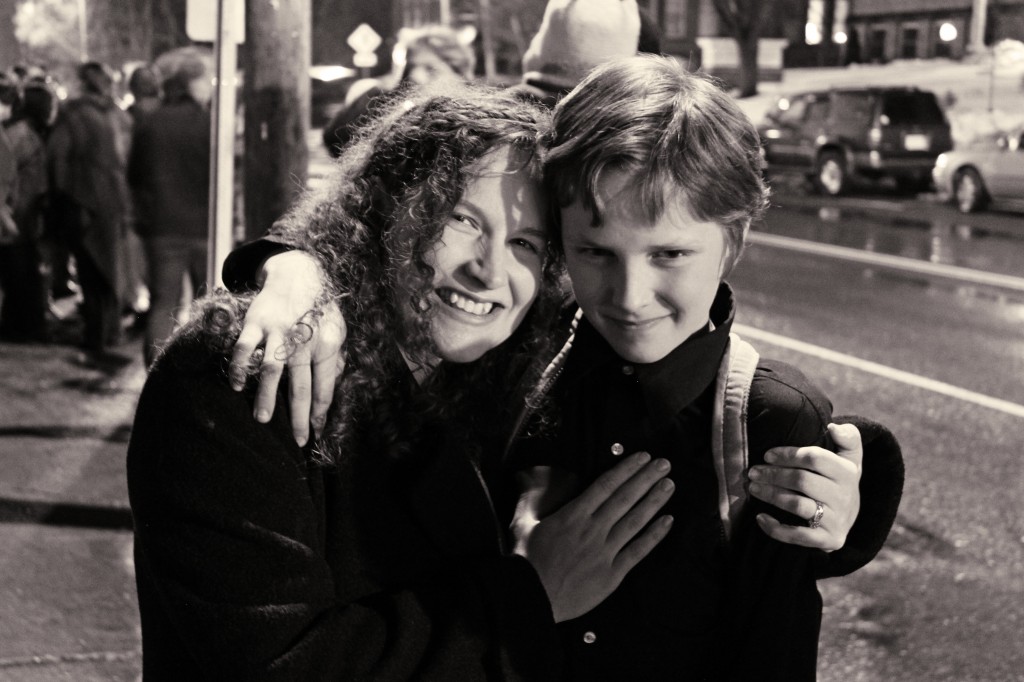 This year brought a new element into our holiday season, A Celtic Nutcracker.  Yes, there is such a thing.  Who knew, right?  Our eldest was in it, which meant a lot of rehearsals over the last few months and of course a special trip out to see the final product.
The "perfect" Clara dress was ready in time.  All the holes were mended.  All the buttons, which seemed like they had all been ripped off (?), replaced.  The side of the sash that had been torn off was sew back on.  The bedraggled fake flower removed and discarded.  The crumpled bow removed, undone, pressed, carefully re-tied and reattached.
Màiri's Christmas present plans for Galen somehow went all wrong, so while we were in town I took her on a special trip, just the two of us, to the toy store to pick a little something out for him.  She chose a pack beeswax crayons.  And while we were there she acquired two sticks of modeling wax for herself, with that newly delivered Christmas money from Grandma burning a hole in her pocket.
The show was wonderful.  After we stopped in at a tea shop up the road that happens to have fresh gluten and dairy free baked goods.  Each child had a large chocolate chip cookie to entertain them on the long trip home.
We gave Iain a little tree, as he prefers growing things to cut flowers.  He quickly discovered that the red ornaments on it were glued to the branches and was absolutely appalled!  He carefully peeled each one off and put them on yarn loops to hang them properly.  The next morning a finger knit garland and star were added.  Steve brought him home a small strand of lights to finish the whole thing off.  He's requested that all of his Christmas presents be placed under his tree this year.