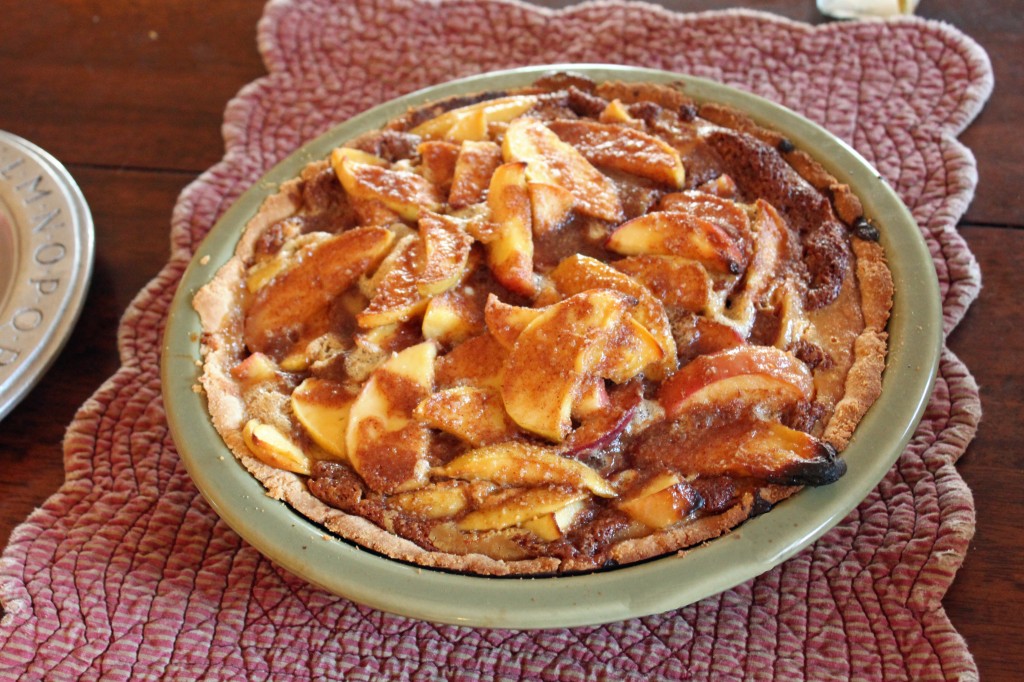 Just in time for Thanksgiving.  I've posted my gluten-free pie crust recipe before.  And I've posted how to adapt it to make it grain free, but I know I personally find it annoying to have to switch back and forth between two pages, so I thought I should type out an official recipe so that people have ingredients and instructions all in one spot.
Grain-free Pie Crust
1 C almond flour
1 C coconut flour
1 C arrowroot powder
2 T sugar (optional, regular sugar, coconut sugar and most substitutes should be fine)
1/4 tsp. salt
Mix all dry ingredients in a large bowl.  With a fork or pastry cutter, blend in:
1 C palm oil "shortening"
until dough forms little crumbs.  Add in:
1/2 C cold water mixed with 2 T. apple cider vinegar
If you plan on rolling the dough, let it chill in the refrigerated for around an hour.  It may need a bit of extra water kneaded in when it comes out.  If you plan on just pressing it into a pan, it can be used immediately.
The pie above was mostly made by little hands.  It's this recipe.  Only we used honey instead of sugar.  And thinned Cashew Cream Cheese instead of sour cream.  And almond flour instead of regular flour.  And ghee instead of butter.  So I guess it's not really that recipes at all, but only something kind of a little like it.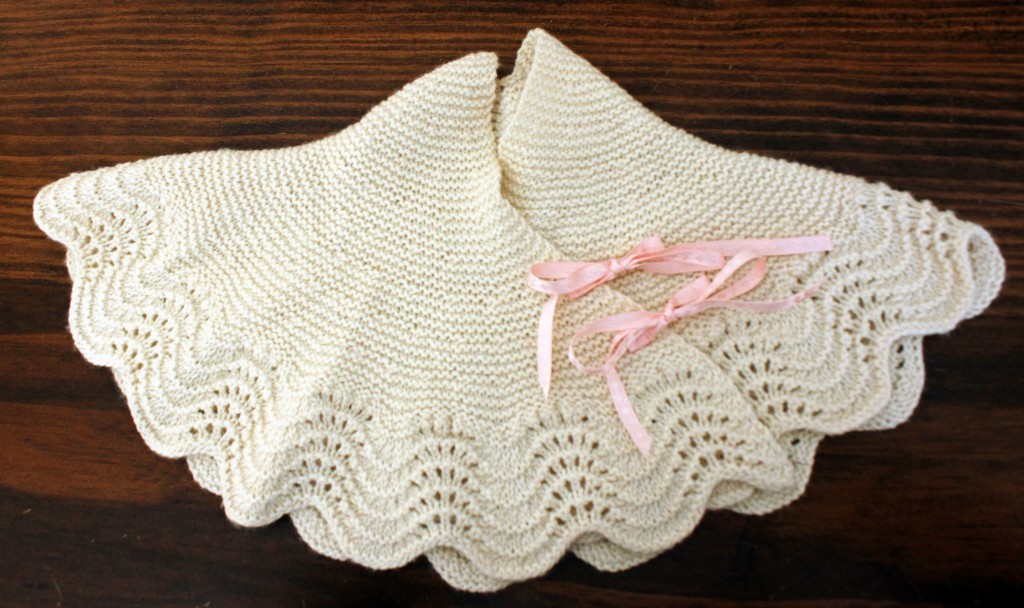 I also snapped a quick shot of the little shawl from yesterday's post for people who had questions about ribbon placement.