Halloween was wet, very wet.  But we managed to have a good time anyway.  Not the best conditions for pictures, as you will soon see!
Most of the costumes this year came from the dress ups box, with bits and pieces borrowed from siblings or me or Steve.
Any guess as to who he's supposed to be?  Think about movies from the 80′s.  Anyone?
answer: Micheal J. Fox a.k.a. Marty McFly from Back to the Future.  My main contribution to this costume was doing his hair, which you can't really see much of in these pictures.  You need 80′s girl hair?  I'm there.  80′s boy hair?  Well, that was a new one for me.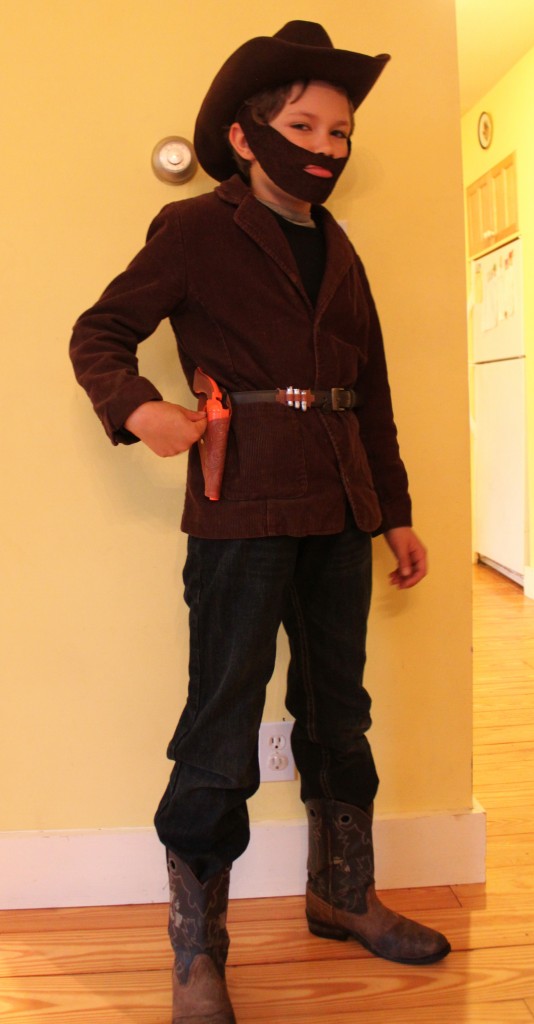 Elijah as Buford "Mad Dog" Tannen from Back to the Future III (you know, the one with the horses), but I'm sure you all got that one right away….uh-huh.
My kids have very little knowledge of current popular culture, but they are surprisingly (alarmingly?) conversant in '70s and '80s pop culture.
Really I think the beard is the only thing out of the ordinary for him.  Everything else is pretty much every day wear.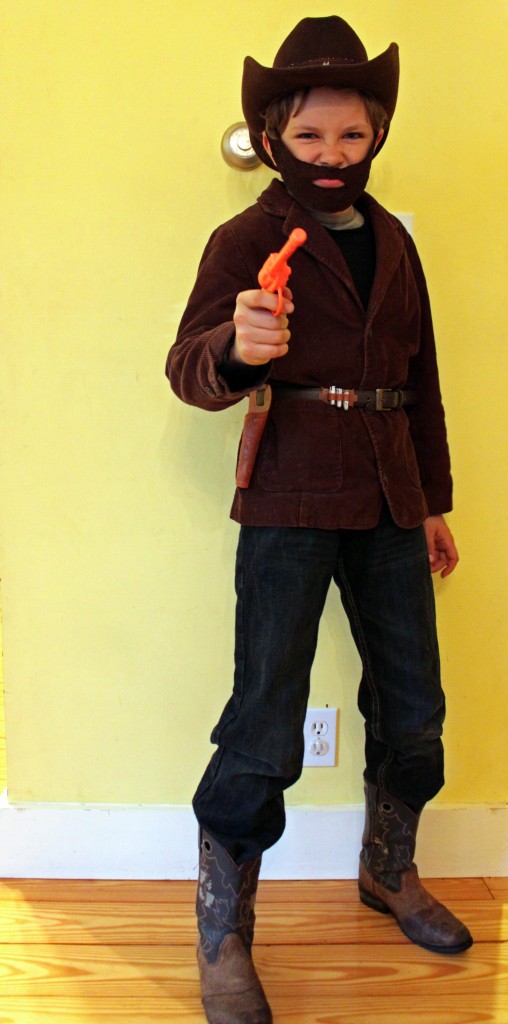 Oh, and the snarl, that was part of the costume too.
I really don't like the toy gun.  I don't like it being in the house, I don't like seeing him with it, everything about it just bothers me.  I realize this is all somewhat irrational, but it's true all the same.
Our little fox.  He's so stinkin' cute!  I made him a set of long-johns, with lots of room to grow.  I really like useful Halloween costumes.  Then all of the accessories were just kind of improvised.
All of the fiercest pirates cuddle their hooks.  It's a fact.  You'll just have to trust me on this one.  We told her to look fierce for a picture and she smiled benignly.  No, no, like Galen ate all of your caramel…
Yup, there it is.  But it didn't last long

Our first Halloween with no bonfire!  But when the rain let up a bit at the end of the night, there was some excitement involving torches made from mullein stalks dipped in tallow.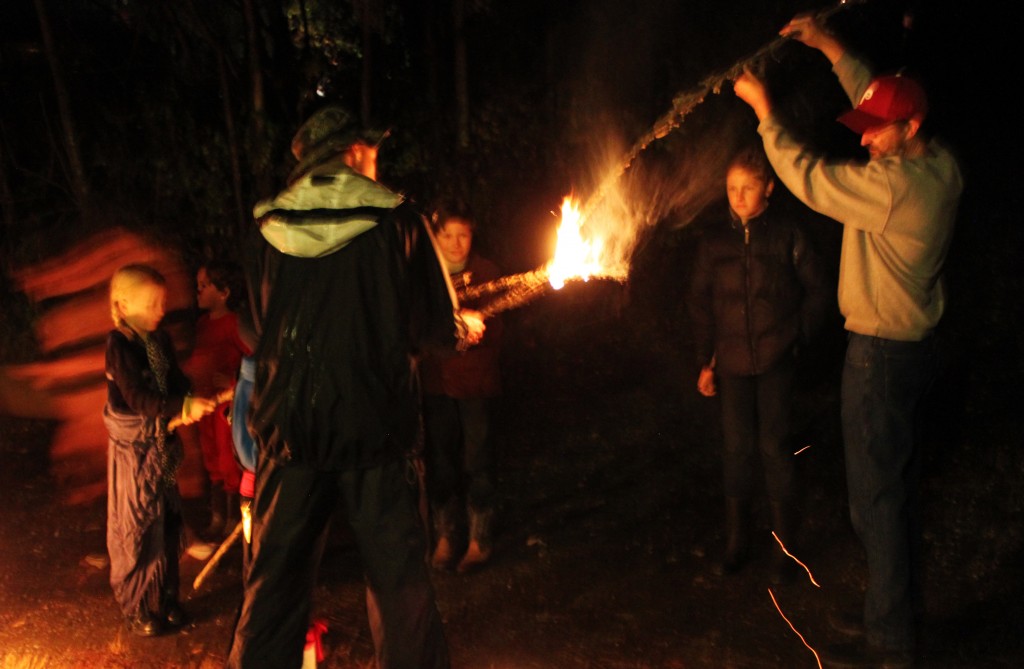 The little one…
Completely unrelated to Halloween.  Maybe I should have let the kids paint a Jack 'O Lantern face on my tummy?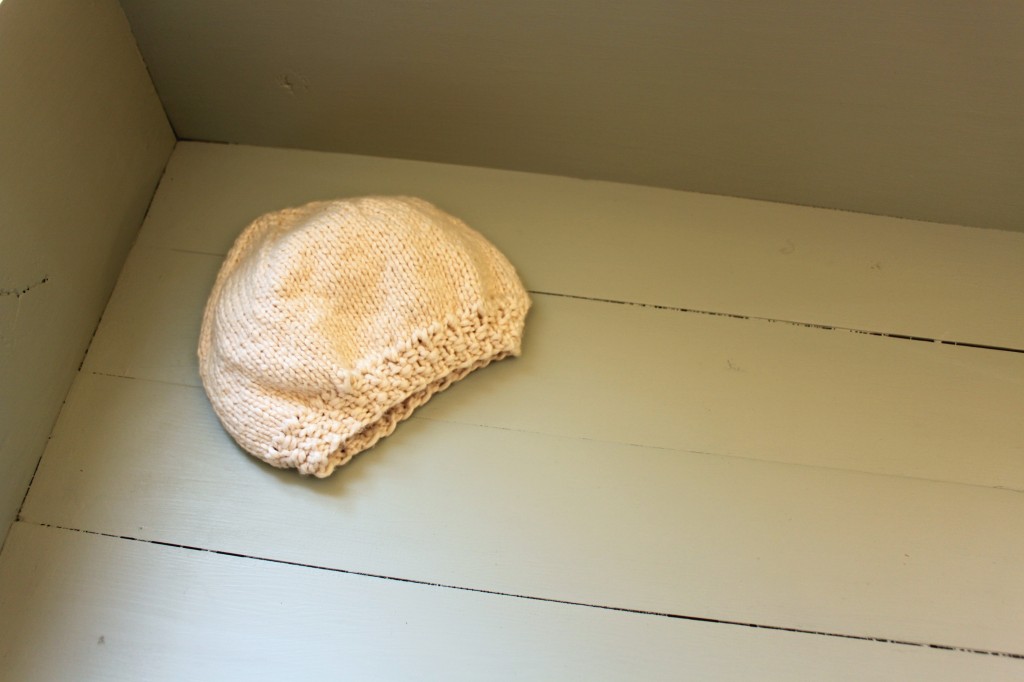 Your big brothers painted the changing table so that it would be all fresh and new for you.  I had just enough organic cotton yarn left to make you your own tiny Blackberry Beret, so now you can match Mommy and Me-Mom and Brother and Sister.  Which may be getting just a bit ridiculous.