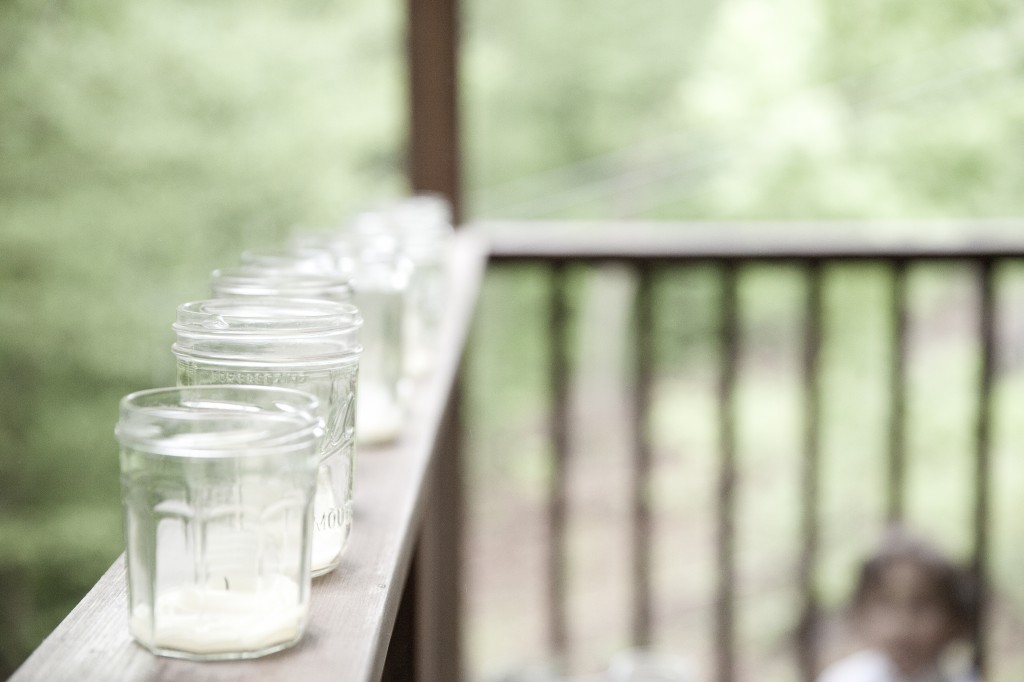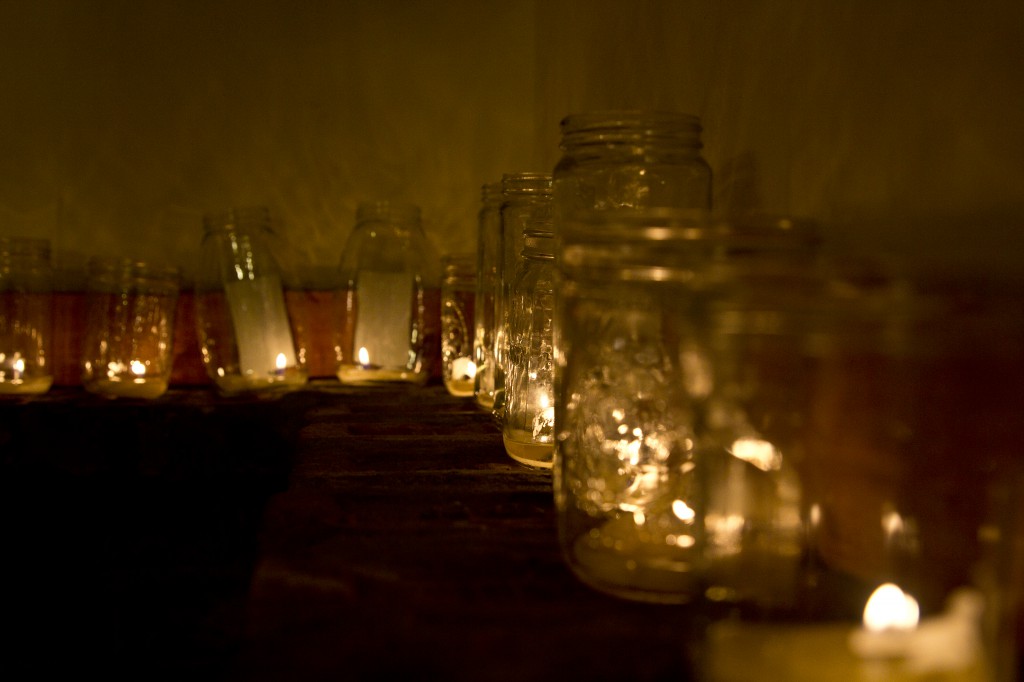 There were candles everywhere.  I emptied out my cabinets and the pantry of jars in every shape and size and filled them all with ivory candles.  Jam jars, honey jars, canning jars, vases, whatever I could get my hands on.
The candle holders on the table were made in the style of faux  mercury glass, only in gold instead of silver.   Steve sprayed the insides a bit with plain water, then a coat of metallic gold spray paint and left them upside down to dry.  It gives a neat, uneven crackly sort of effect.  With a candle lit inside it creates such a wonderful warm glow.  He also spray painted all of the cream colored vases that show up in various pictures.  All of the spray painted items were five to twenty cent yard sale finds.
I wish I had more photos of the table runner.  I guess I could actually go and takes some, but that seems like an awful lot of trouble.  The contrast of the shades of white, cream and ecru over the dark cherry finish of my sewing table was just lovely.  I started from the middle and worked my way out because I had a particular piece that I wanted to be the center.  I pinned on a few at a time, overlapping them a bit and sewing them on the machine with a straight stitch and matching thread.  Normally when you sew lace you used a zig-zag stitch because it blends better, but for whatever reason the straight stitch worked much better for this.   For stability I tried to make sure that each doily was connected at least two points.  It was a very quick, fun, free-form sort of project.
All the photos above are by the lovely and talented Dawn Joseph.