blooming: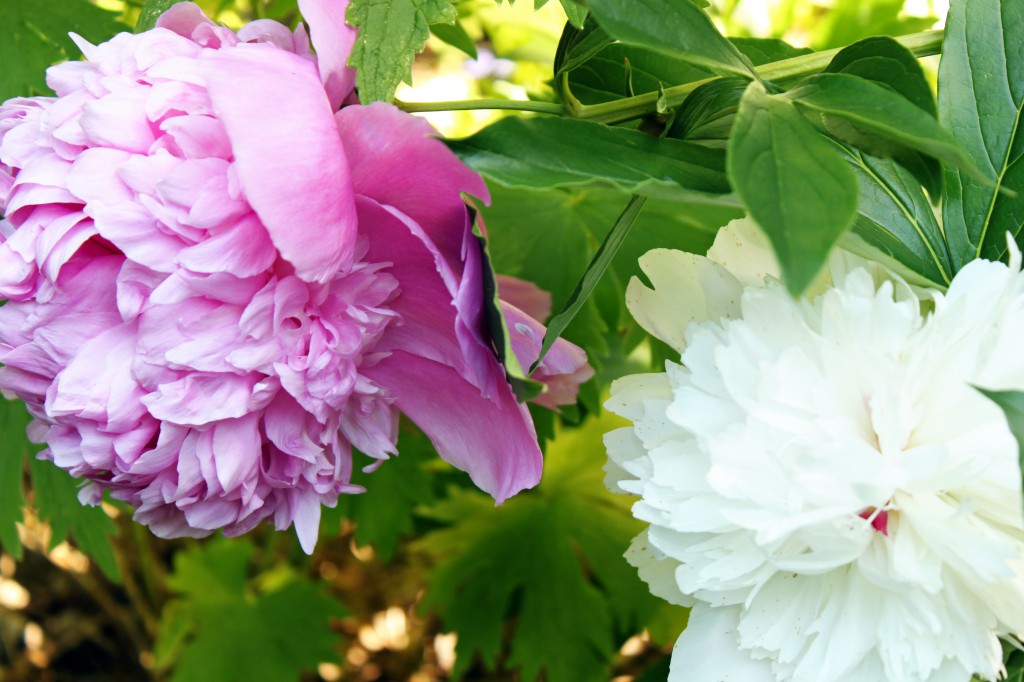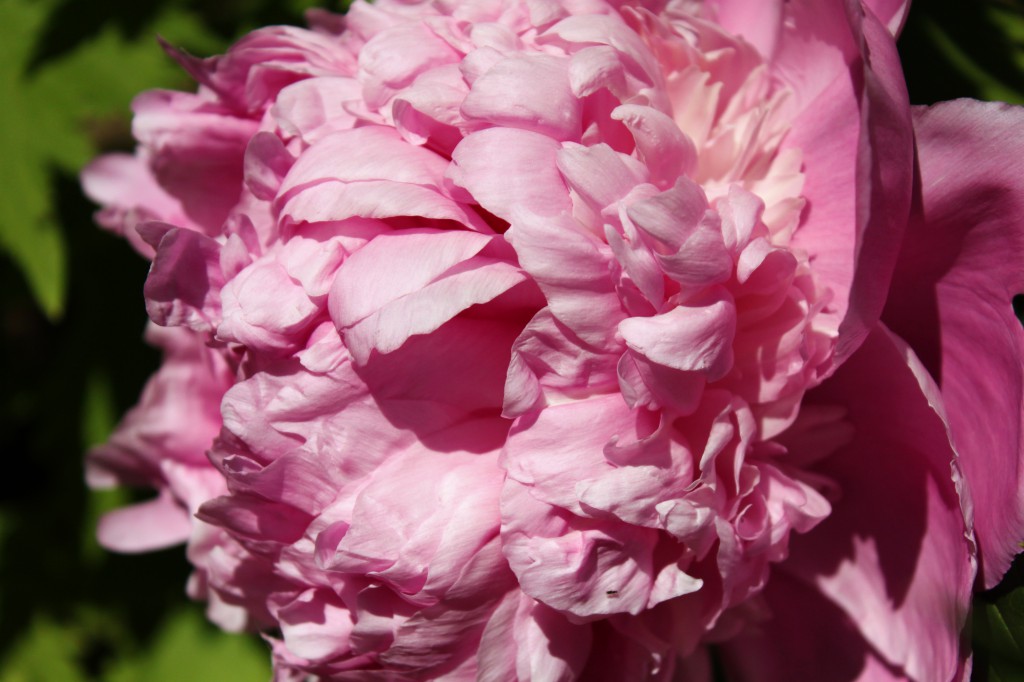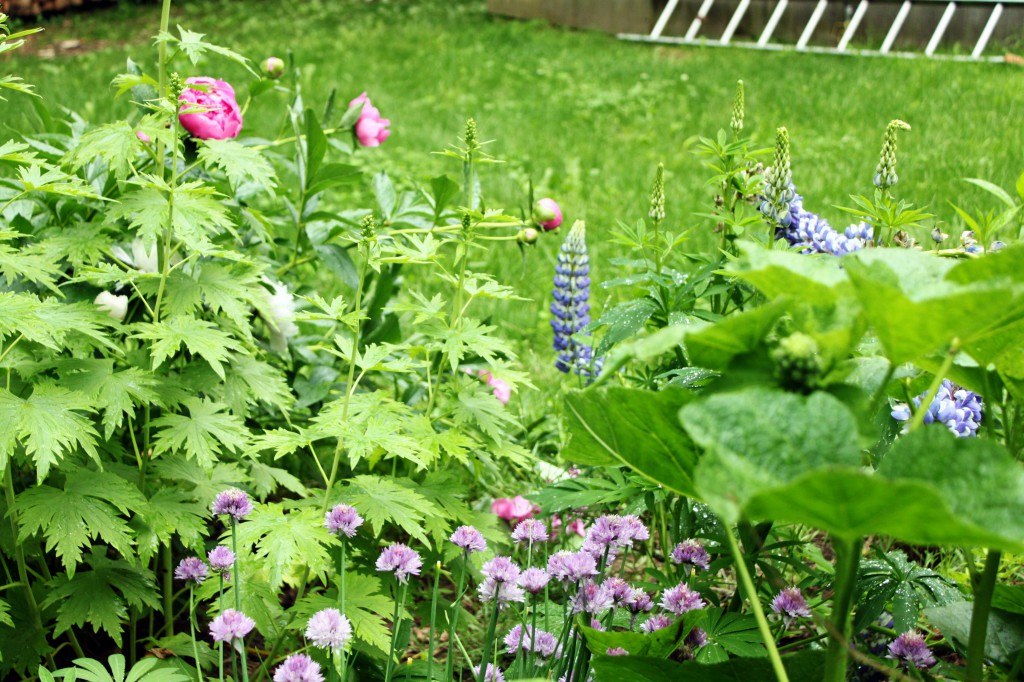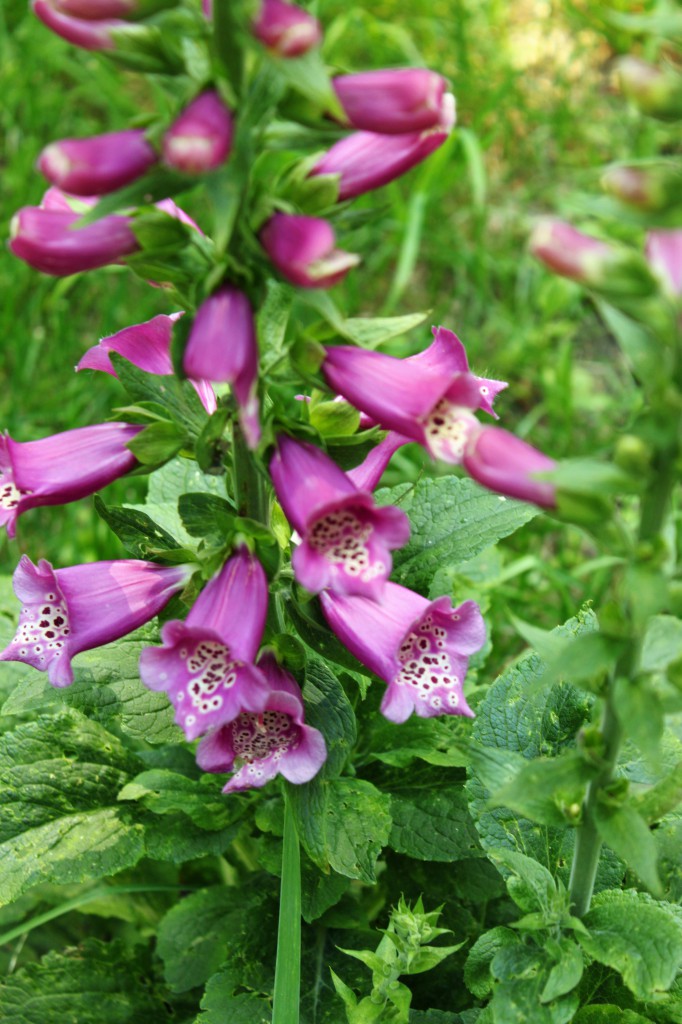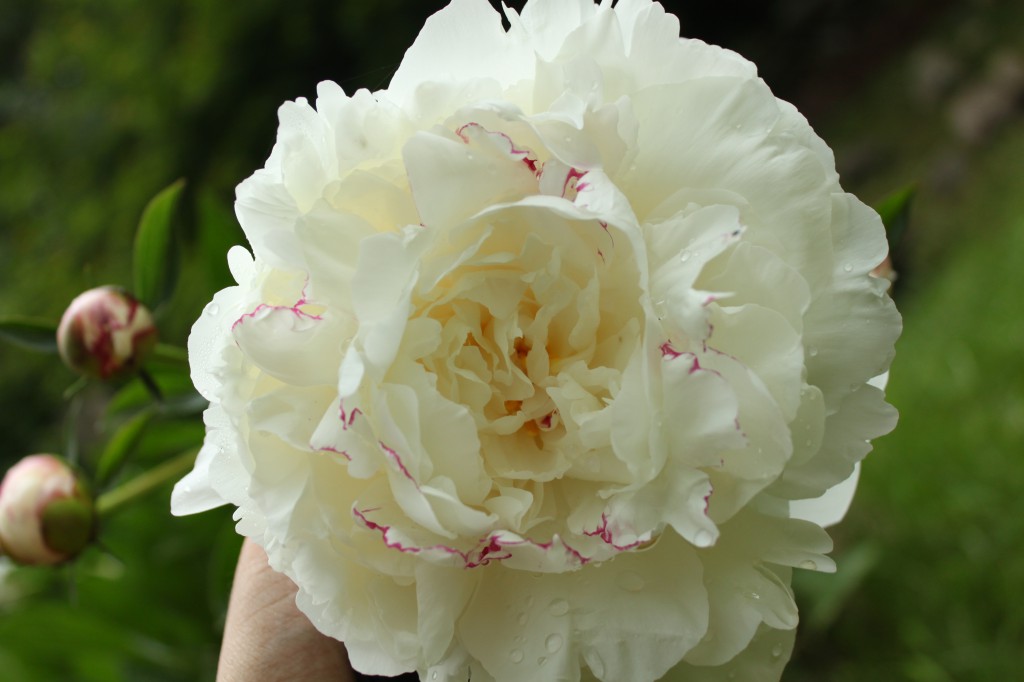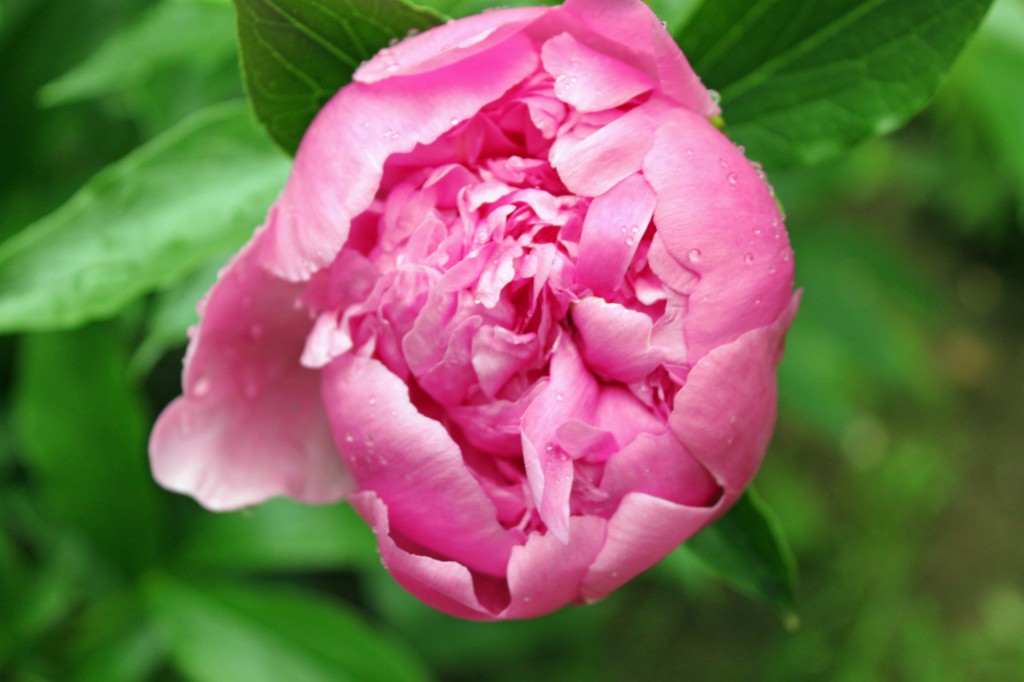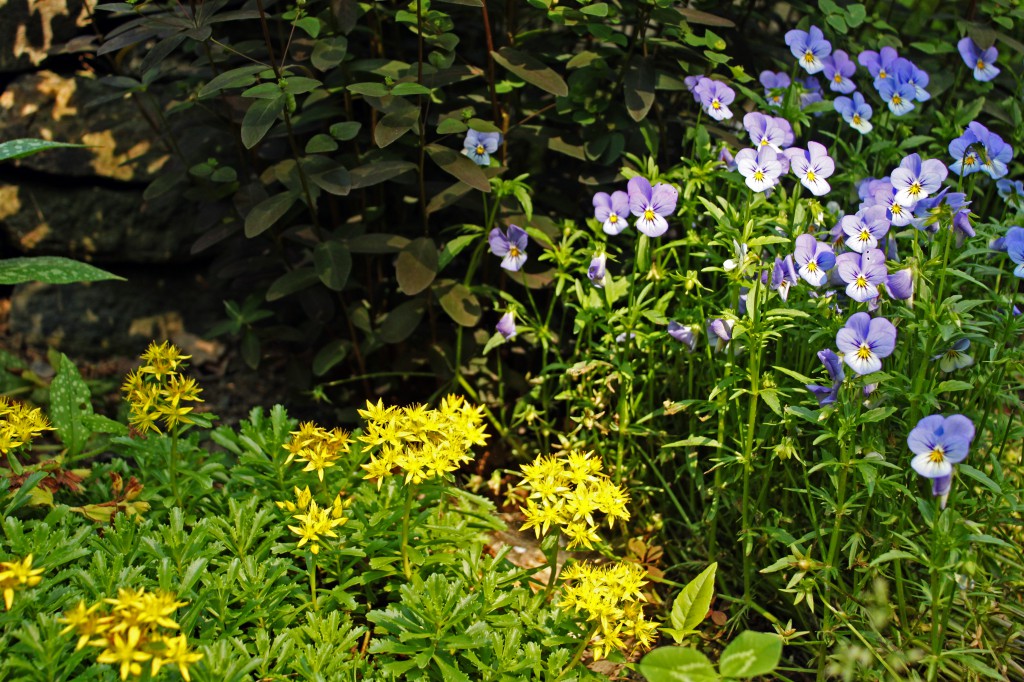 the kitchen garden: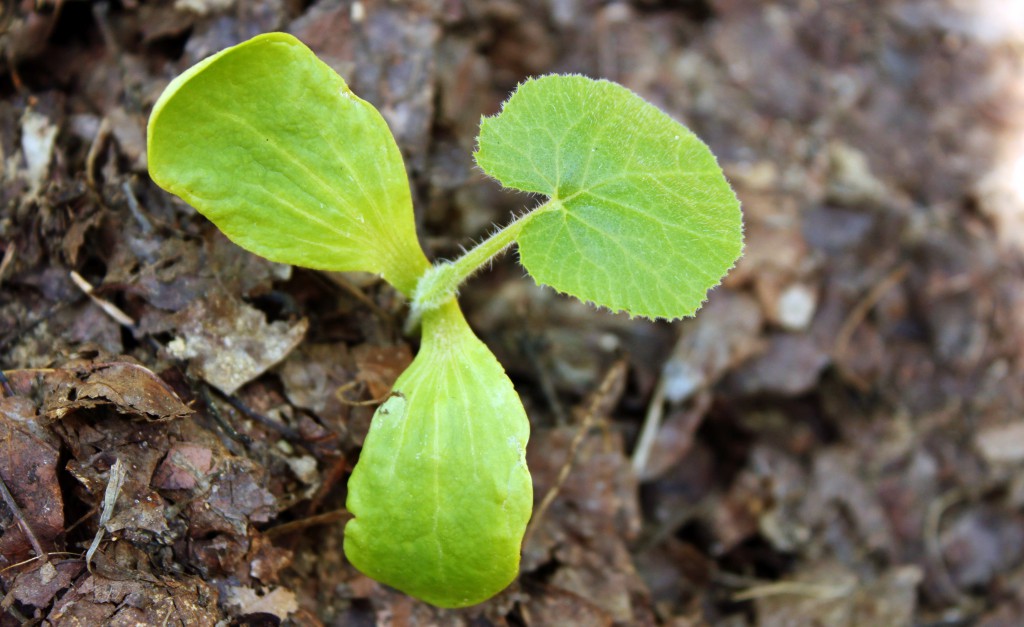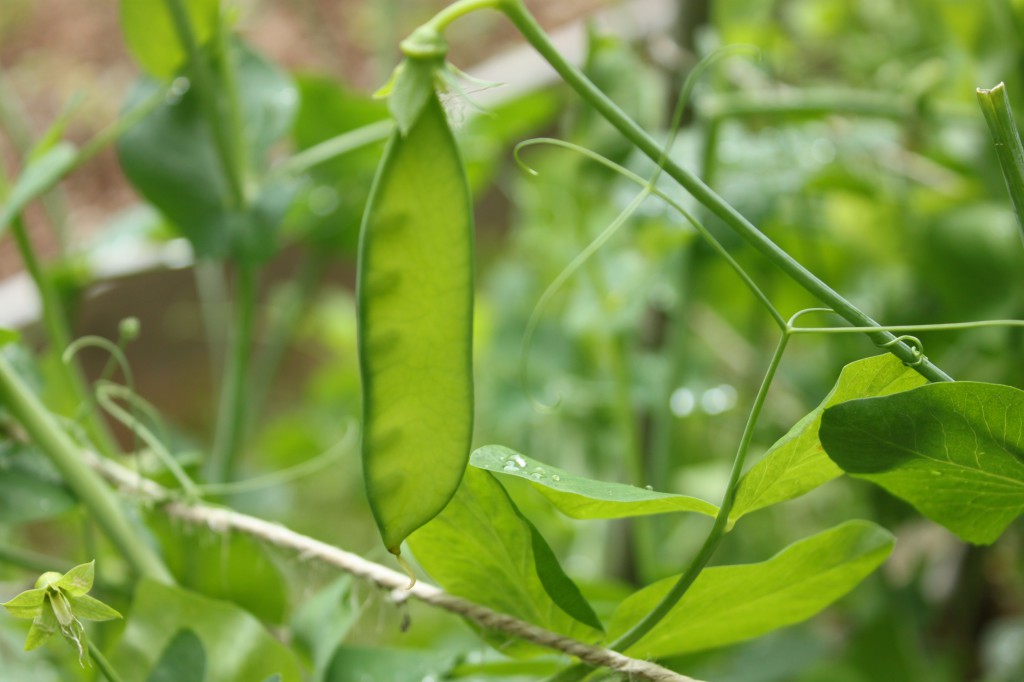 new beds in progress: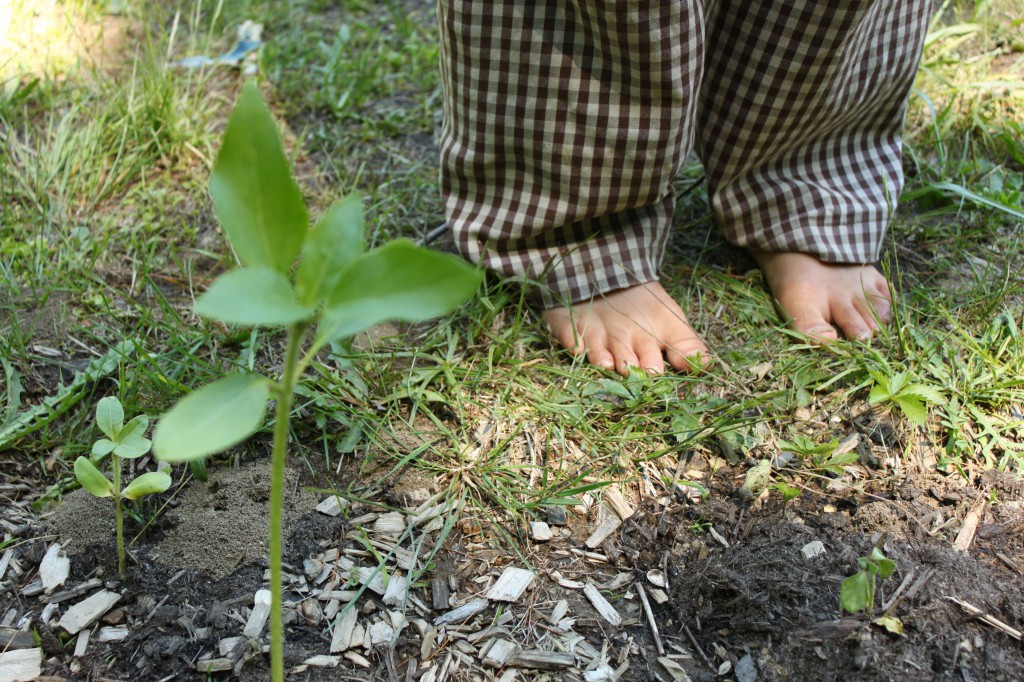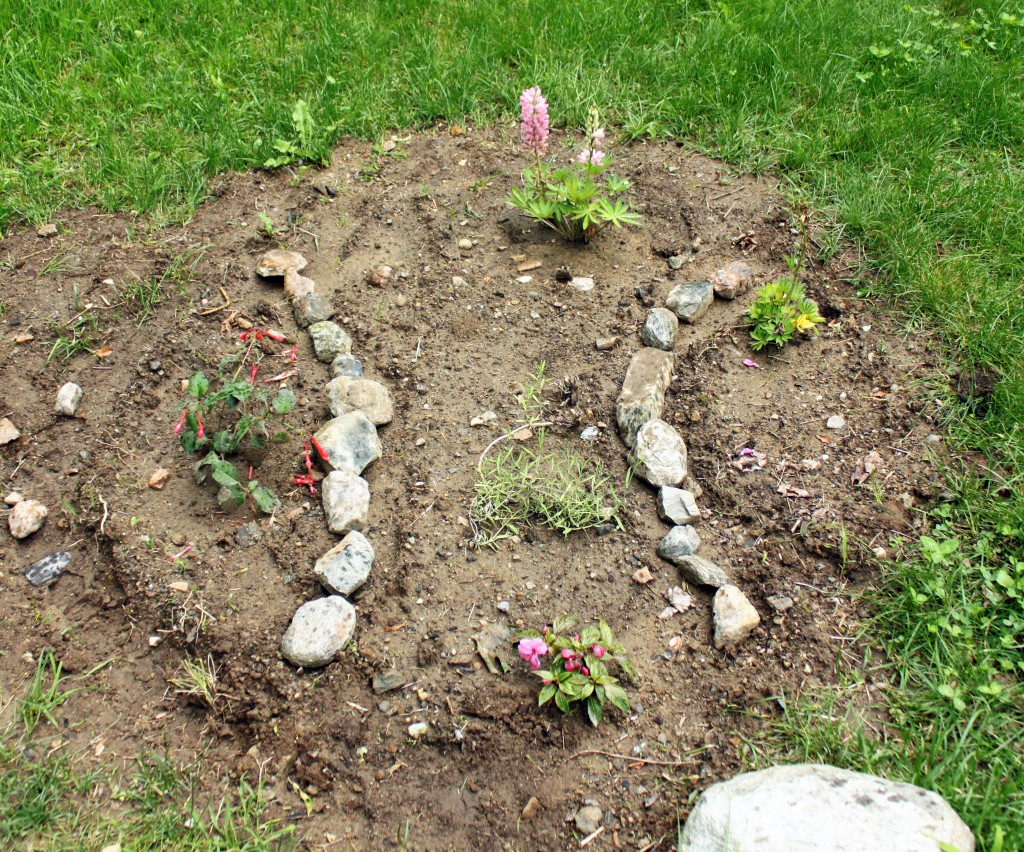 the herb garden:
fruiting: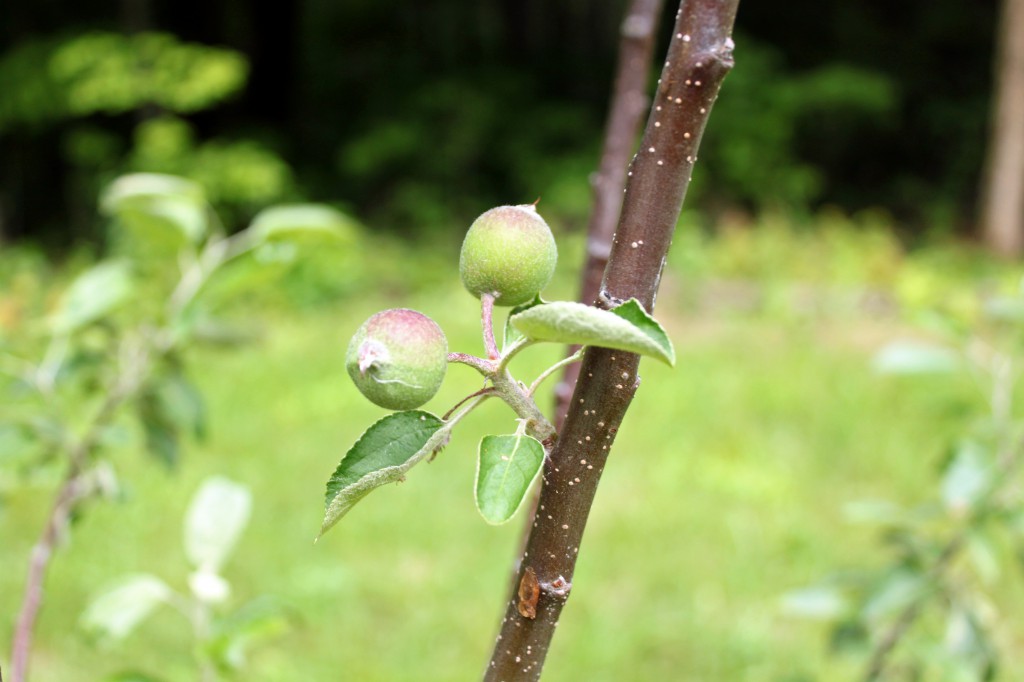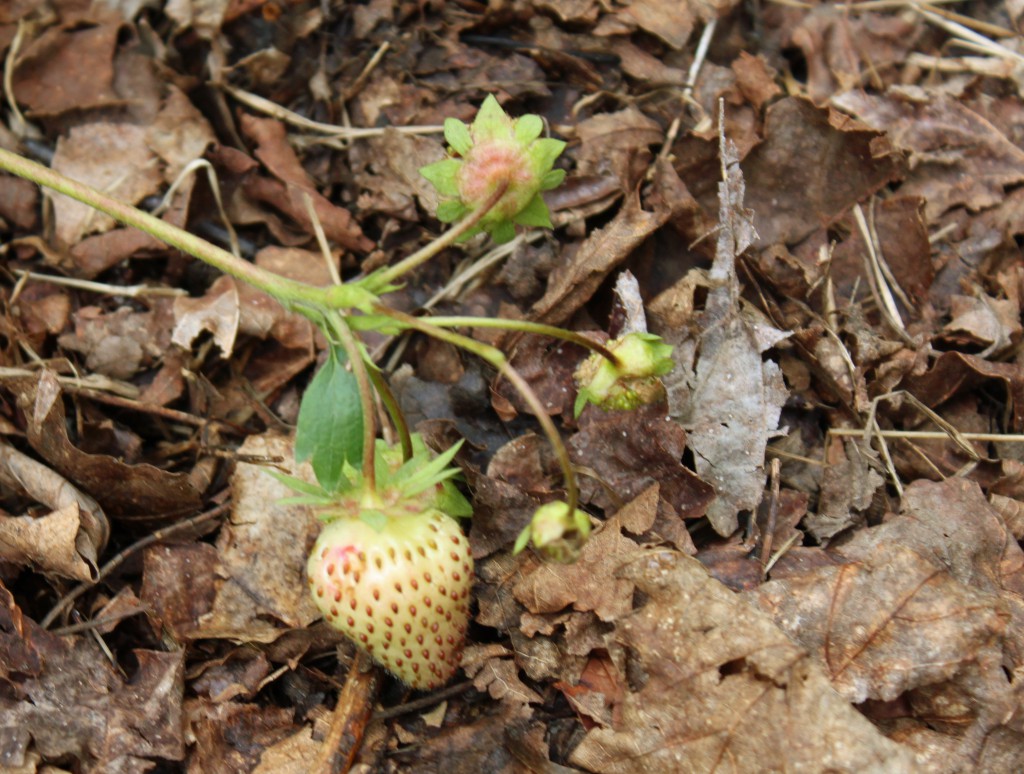 The peonies are flopping their big, bushy, showy heads every which way because I didn't place any supports around them and it's been very rainy this year (confession: I never do.  Though next year I might try making something like this).  The foxgloves are starting to open…one of Steve's favorite flowers.  We had a whole bed of nothing but foxgloves, that we started from seed, in the tiny backyard of our first apartment together.  Watching them bloom always reminds me  of those days.  The roses have buds now, but nothing more.
I'm very pleased with how productive the flower garden has been.  It's not a large space and we really don't have a lot of plants, but over time I'm trying to make it so that there is some beautiful element to it in every season.  So far, in this season of blooms, there haven't been any lulls.  There is always something adding color and fragrance, even while we wait for other things to bloom.  And they are all the lovely, romantic, old-fashioned flowers that I like best.
In the kitchen garden so much is changing.  Every year I want to make a point of adding some bit of structure or "backbone" to the garden.  Either by building new paths, beds, arbors and the like or planting trees, bushes and perennials that will provide for us for many years to come.  New this year: 2 apple trees, 3 additional high bush blueberries, a patch of horseradish and 8 cranberry plants.
That pesky groundhog seems to have fled the premises (hallelujah!)  and the pea plants are thriving again; growing tall and blossoming and just starting to sprout peas.
There are many new beds in progress.  Galen built one shaped like a baseball.  More later on the ones that we're working on.
The herb garden is coming along.  There is still much to be done, but it's starting to take shape and look like something.
I think we should have fruit this year. fingers crossed.  The raspberry plants are spreading everywhere.  So far we've each had one strawberry.  Nothing to write home about.  Not quite ripe actually, but the kids just couldn't wait a moment longer!  Am I the only one that finds tiny, fuzzy baby peaches just adorable?