you would like an explanation for the craziness of my last post?  There is a reasonable one, I swear.  Did anyone figure it out?
First a little story.  Steve and I have been planning to have a wedding since, well since we got married, but didn't actually have a wedding…I remember us being in jeans and stopping in somewhere to sign some papers, on our way to somewhere else and not much more.  Two years ago we picked a time frame (this May).  Last year an actual date.  I started making myself a gown.  Then when I got ill this past autumn into winter, everything got put on hold.  When I started getting better we decided to go on with our plans, with a couple of alterations.  For example, I decided to be easy on myself and order a gown rather then making one.  I finally decided on and ordered one back in February.  And it was just last week, with less then two months to go, that I found out that my custom dress was not actually coming.  I haven't been able to find a suitable replacement, and so, I'm back to making my own…in a much more stressful situation then it would have been if I had just decided to stick with that plan all along.  Such is life.
For something like this you really need to get the fit just so.  The catch being that it's very difficult to fit something to yourself.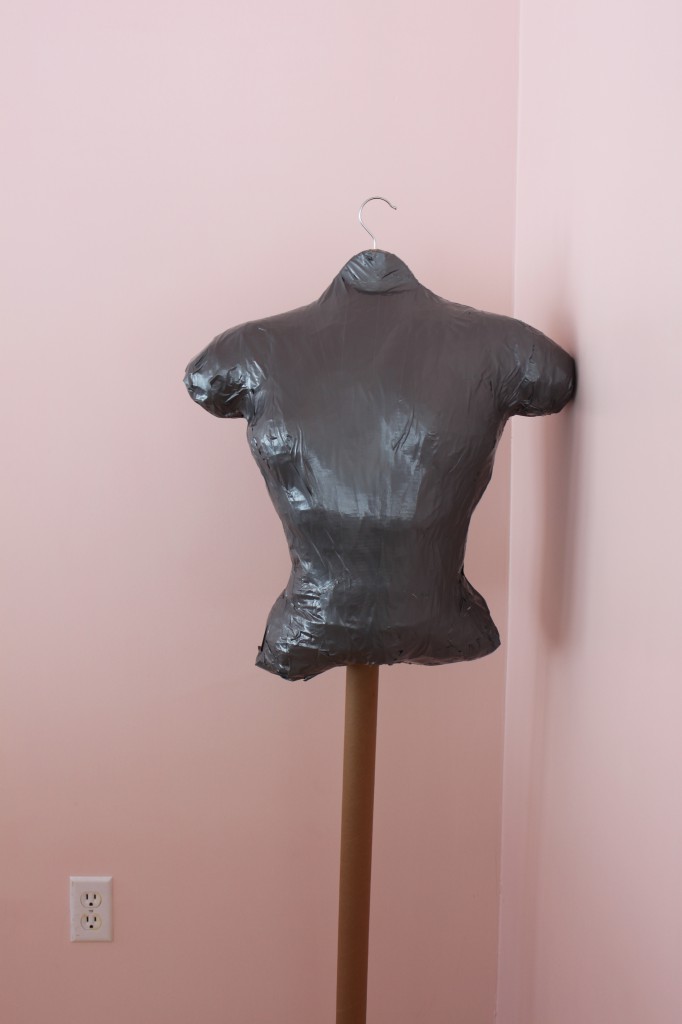 Hence the need for a personalized dress form.
(did I just hear a collective "OOOOooooohh!"?)
The basic idea:
put on an old tee shirt
have someone wrap several layers of duct tape around you
carefully cut it up the back
tape it back together and stuff it
More detailed instructions can be found here.