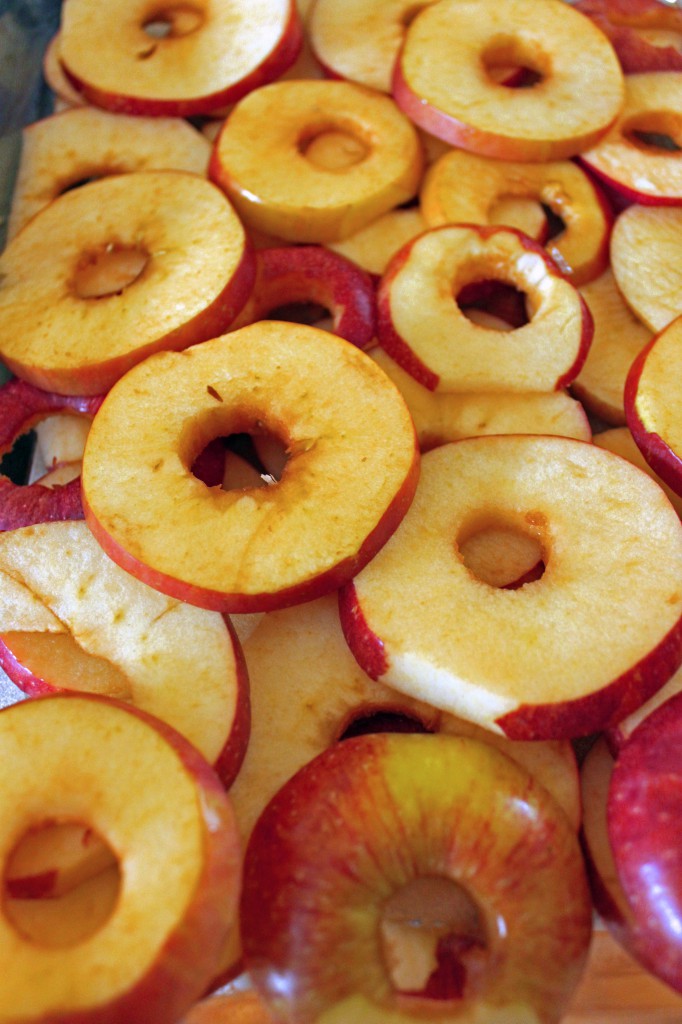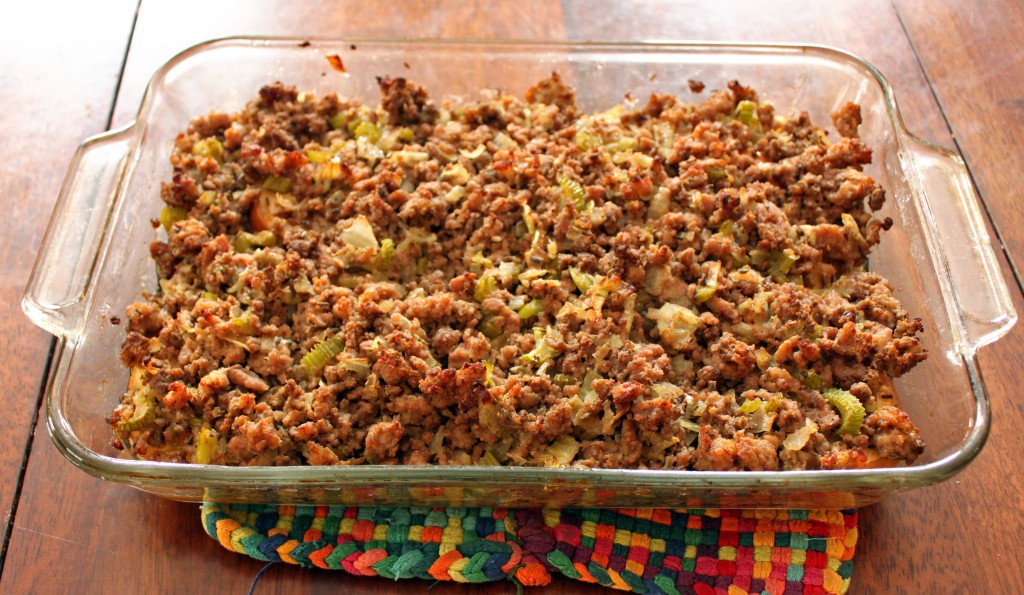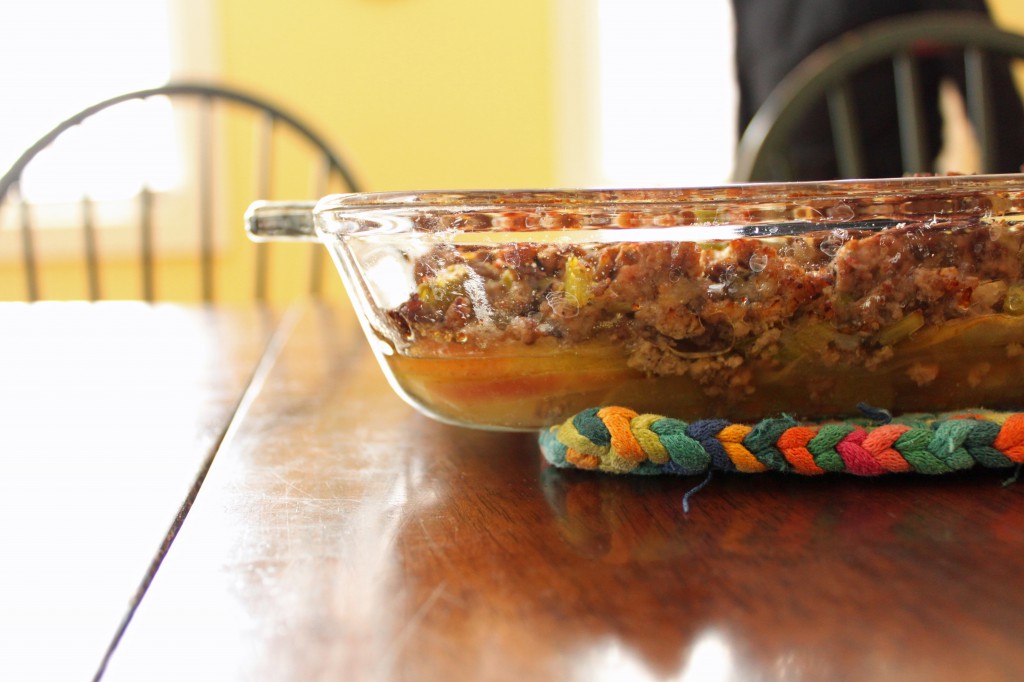 This is a great favorite with all of the kids right now.
Ingredients:
2 lbs ground pork
6 apples- minus some nibbling by the kids- cored and sliced
1 onion- diced
2 celery sticks-chopped
spoonful of oil
2 T lavender flowers
sprinkle of kelp (optional, I add a sprinkle of kelp to most things I cook for the trace minerals)
1 tsp each ground rosemary, cloves and sage
pinch of crushed red pepper
salt and pepper to taste
maple syrup
Gently melt oil (I use coconut) in a skillet, add onions and celery, with a sprinkle of salt, and cook until onions are soft and translucent.  Add in pork and all of the spices.  Cook over medium heat, stirring regularly until pork is cooked through.
Line a baking pan with the apple slices, there is no need to grease the pan.  Layer the cooked pork and all of the juices on top of the apples.  Drizzle the top with syrup.
Bake at 375 for approximately 25 minutes.
This is the right amount for my family.  Adjust the proportions however you see fit for yours.