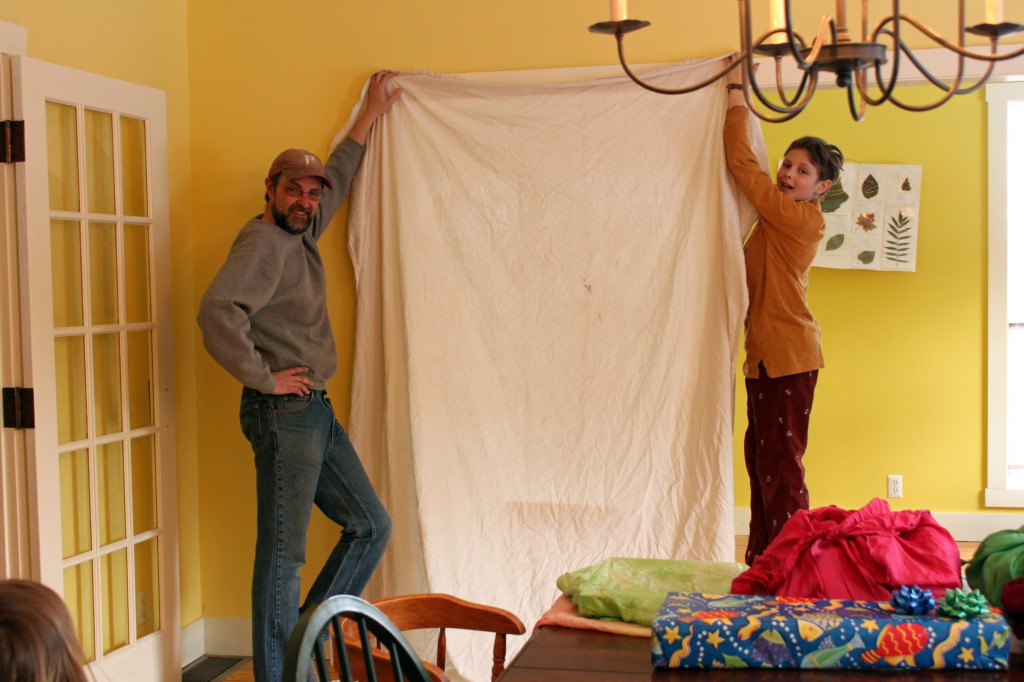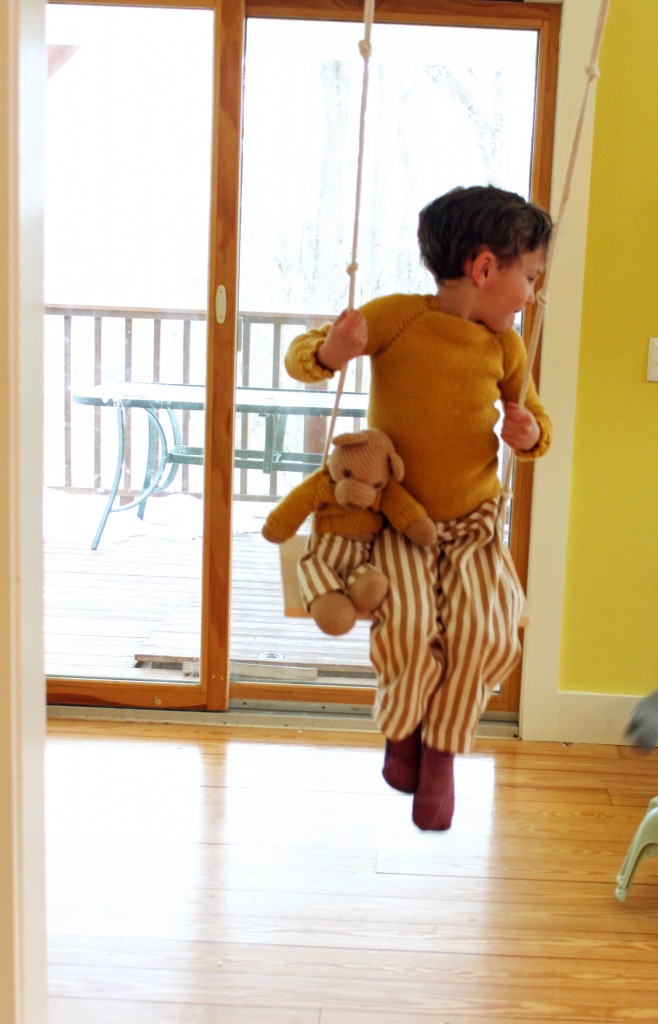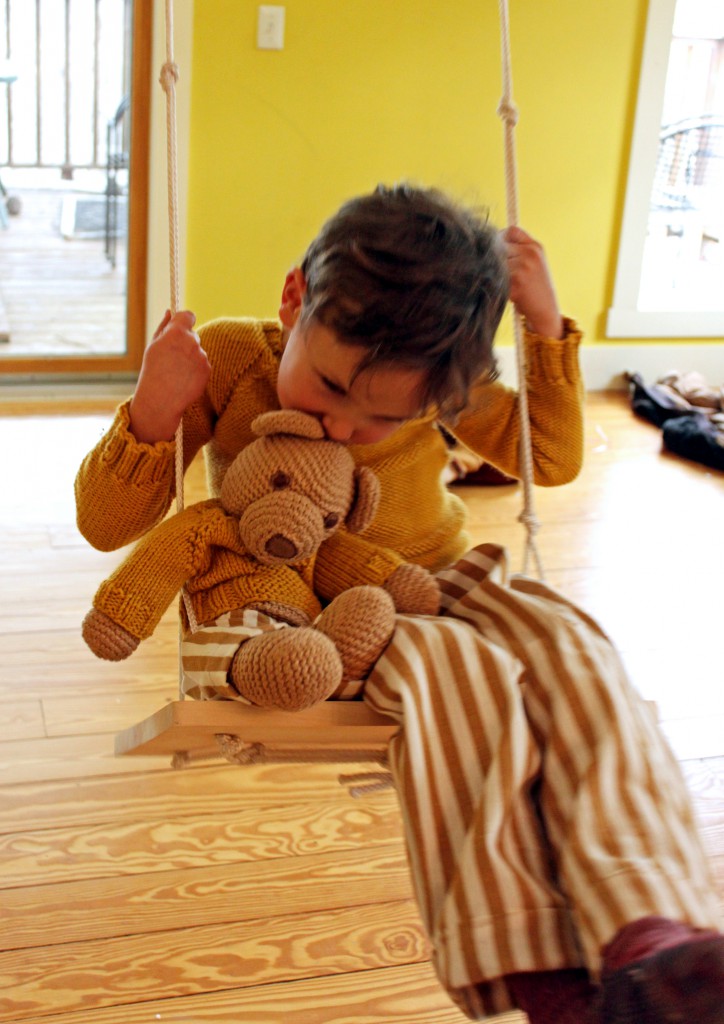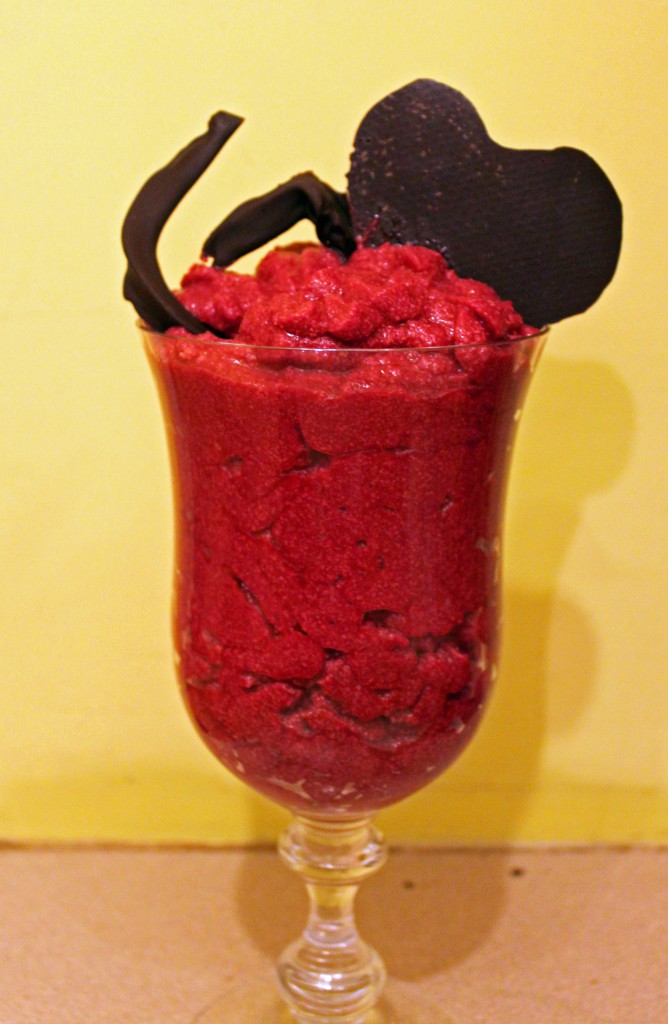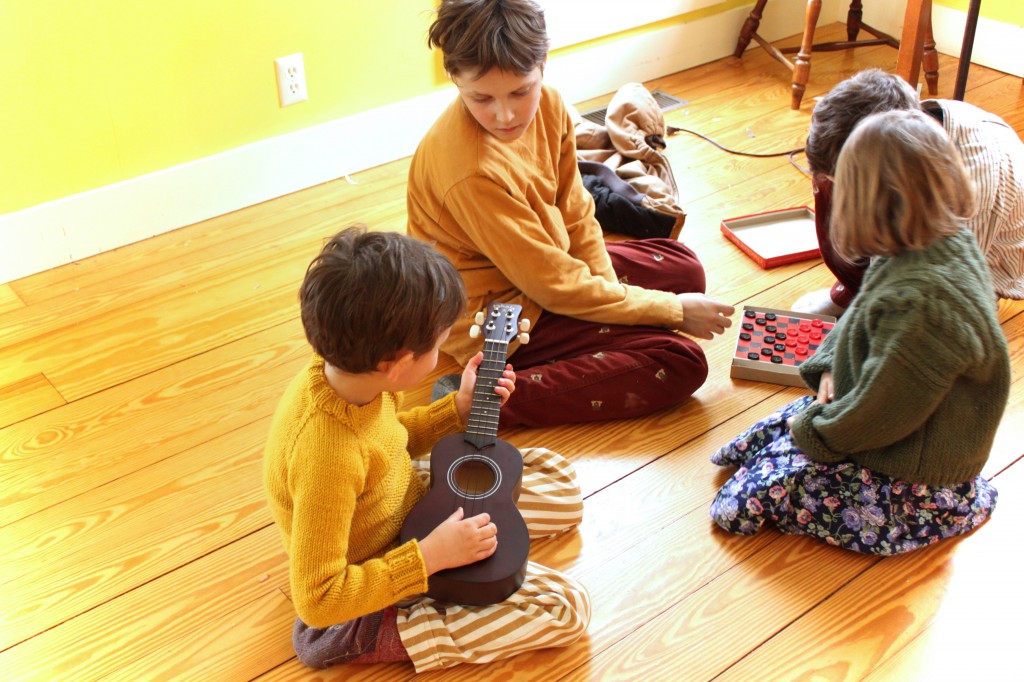 General swing instructions here.
'I Love You Raspberry Cheesecake-Mousse' (raw, dairy free)- hers are ever so much prettier then mine!
Galen's sweater pattern (shown in several pictures here both inside out and backwards).
Yarn for both Galen's sweater and Teddy's sweater (color: honey).
Teddy's sweater and both sets of pants were improvised.
Fabric: random striped canvas found at a yard sale by my Mother-in-Law.