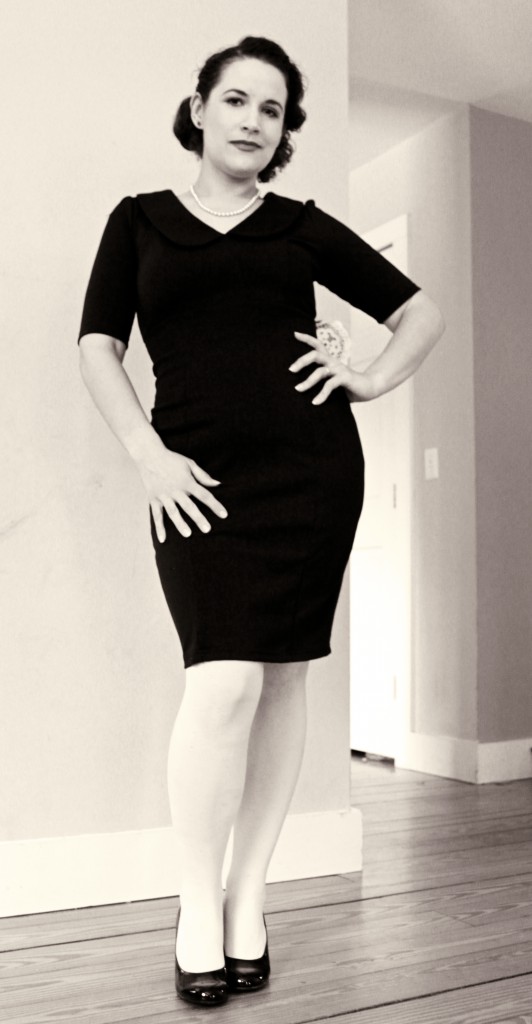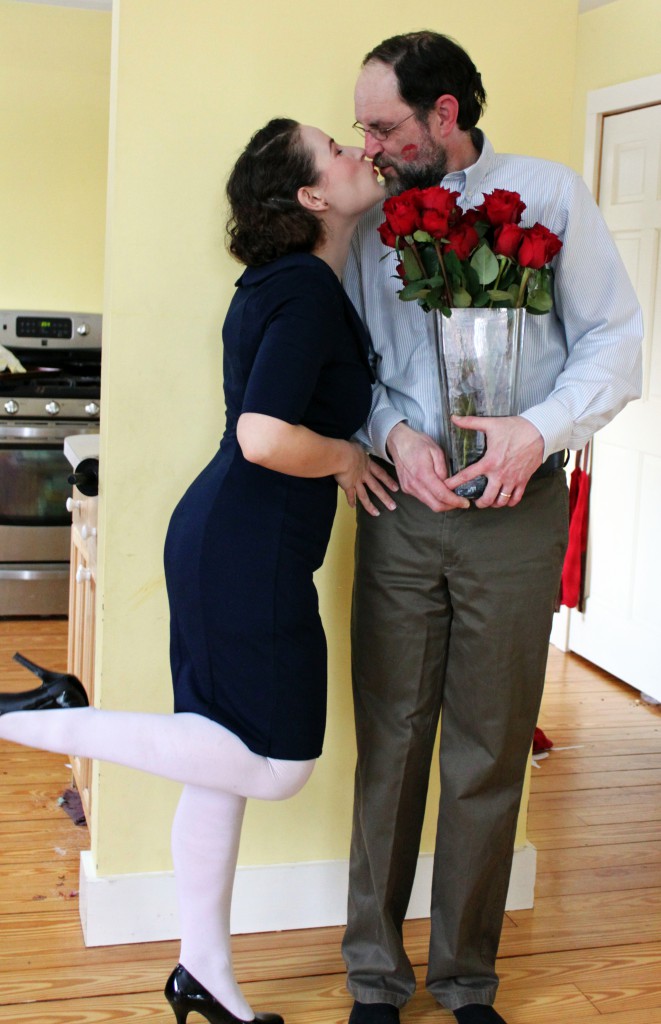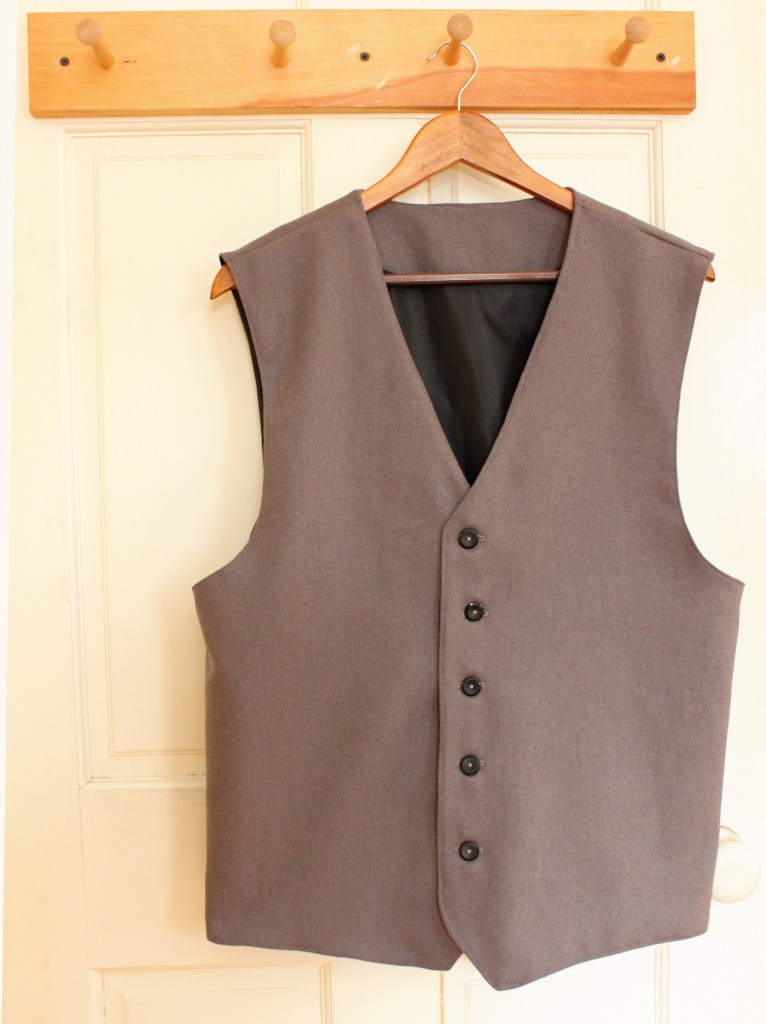 We went retro this Valentine's Day, with a whole theme coming together in a completely unexpected, not to mention unplanned, way.  For me it all started with a dress.  I'm a little bit obsessed with Modcloth at the moment (p.s. follow that link for $15 off of a purchase of $50 or more).  I did not get myself a birthday dress, but I did pick out a dress that I thought Steve would like as a surprise for Valentine's Day.  And since I was going for the '50′s look already, I decided to go all the way out and do my hair and make up in period style as well.
Hair tutorial here.
Make up here.  I did skip the the fake eyelashes and the beauty mark.
related musings…
1) I'm pretty sure there must have been more like 26 hours in a day half a century ago.  How else was there time for all of this fussing?
2) I'm incompetent with eyeliner, lack of practice I suppose.
3) What are the odds that this makes up for all of the times when he comes home and I'm still in (or back in!) my pajamas??
Miss Màiri Rose was not to be left out of all of this prepping and primping.  With her brother's dressed in head to toe red, she declared that she needed something special to wear as well.  Which put me in mind of the presumably (and accurately so) still too big, genuine 1950′s party dress I had airing out in the attic for the future for her.  Had I known she was going to end up wearing it, I would have made a slip to go underneath and replaced the missing sash.  As it was she wore it layered over another dress, with a random sash of pink ribbon about the waist.  And then, my goodness, she set about arranging her hair in a "hairstyle" of her own devising.
How very fitting, and terribly romantic, when after the kids went to bed, my love presented me with a vintage (yes, 50′s!) engagement ring for when we exchange rings during our vow renewal this spring.  It's tucked away for safe keeping in a drawer just now, but it took me a solid 2 days to convince myself to take it back off.
My (other) gift to him; a vest to wear to that very event (Kwik Sew Pattern 2314, view B, with some modifications).
Unrelated to the theme, but still utterly delightful, were the ooey-gooey, grain-free (!) cinnamon buns we made.  We replaced the white sugar with coconut sugar and they turned out wonderfully.