Saturday, December 29th, 2012
christmas
Don't unicorns and feathers randomly appear in your tree when you turn your back?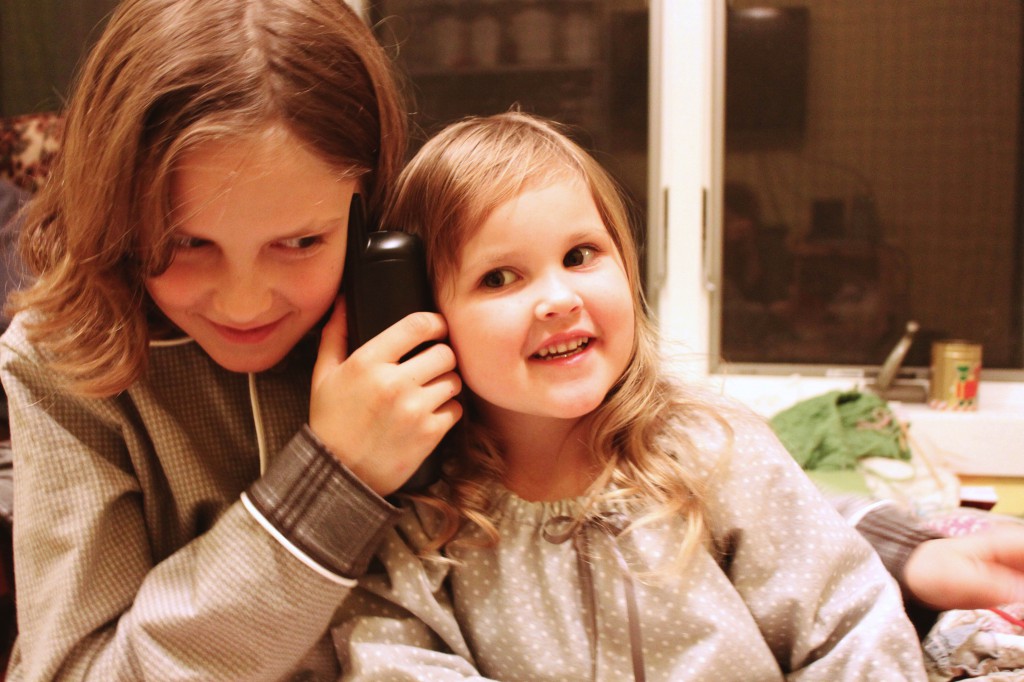 Everyone's favorite Christmas Eve tradition, Pop-pop's reading of "Twas the Night Before Christmas".
A new idea this year; houseplants in the kids stockings.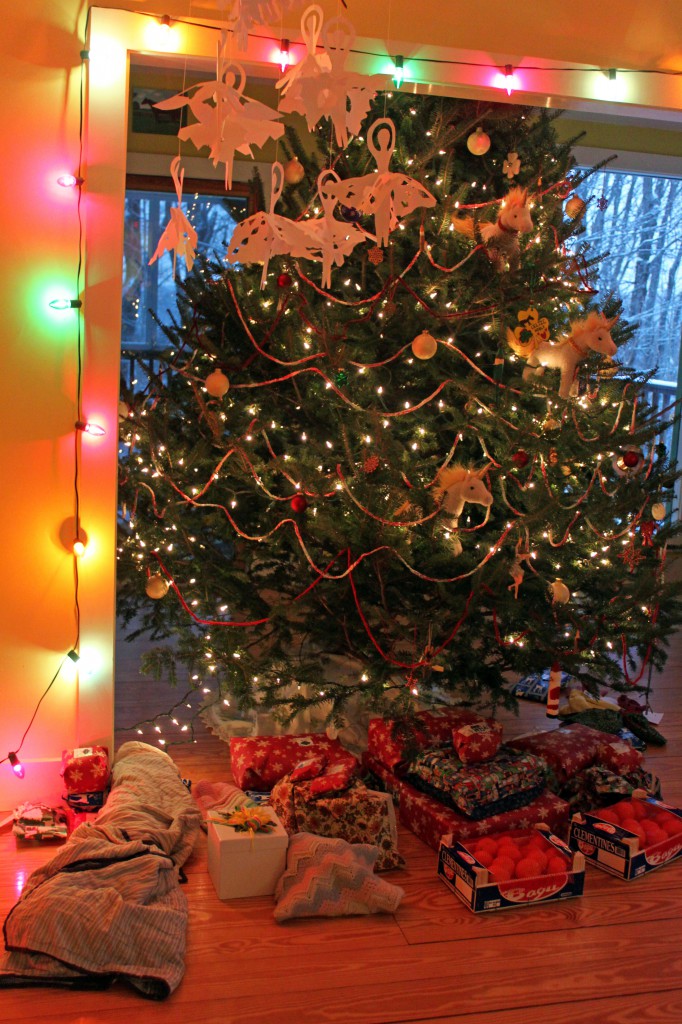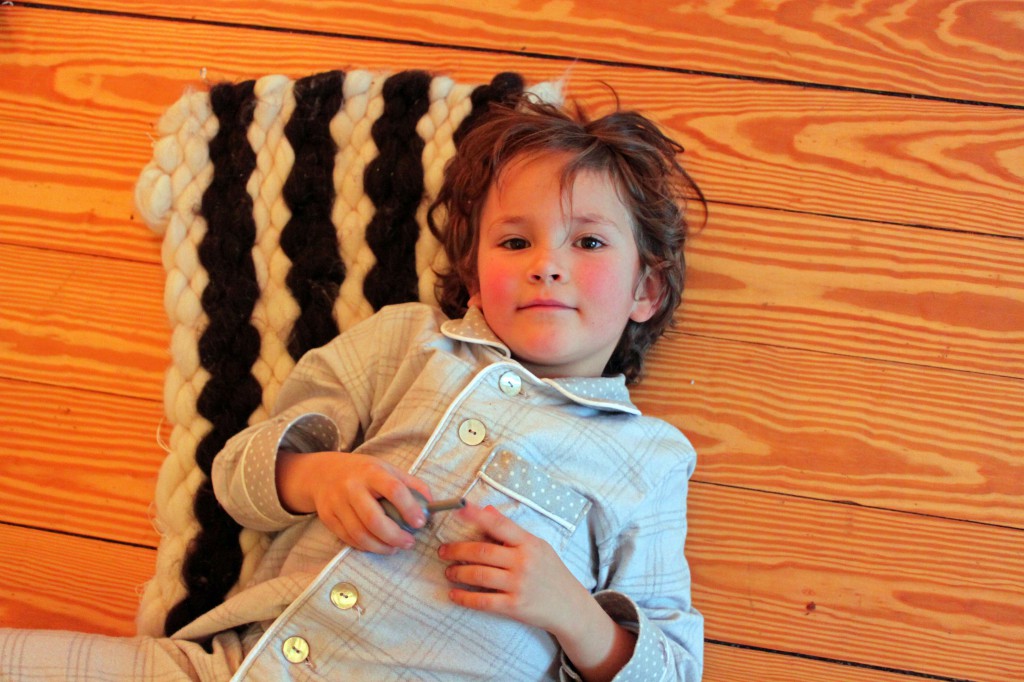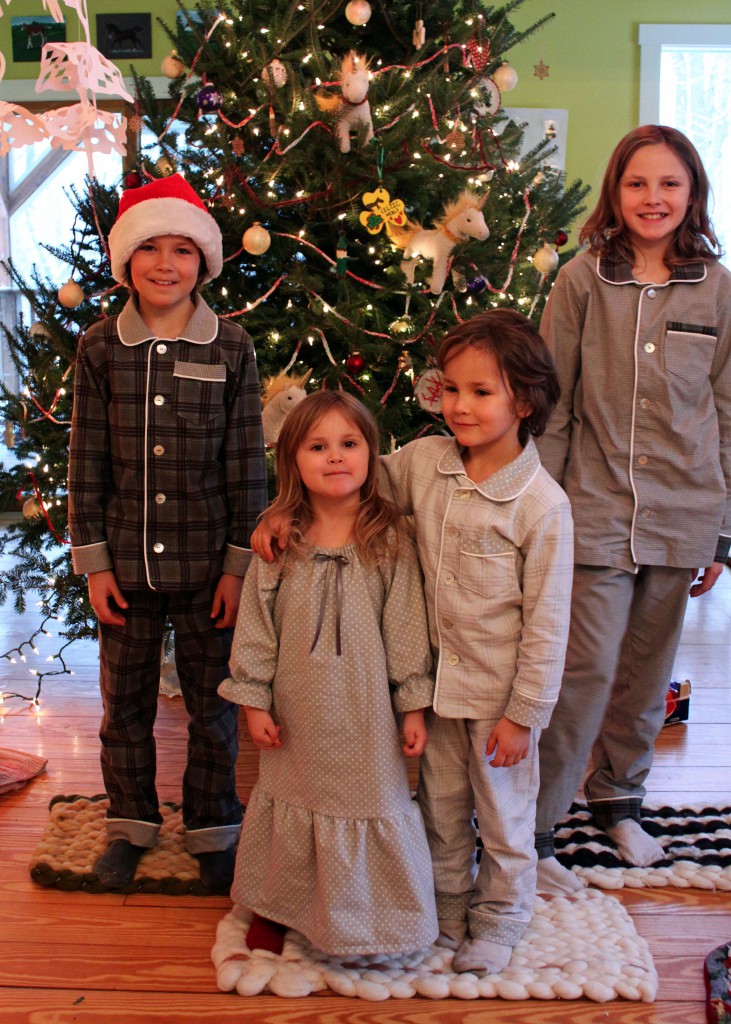 This year's Christmas pajamas…
fabric: 'Woolies' flannel by Maywood Studio
pattern: Kwik Sew K3945 for all three boys, with some length added for Iain.  I didn't use a pattern for Rosebud's, but this was my inspiration.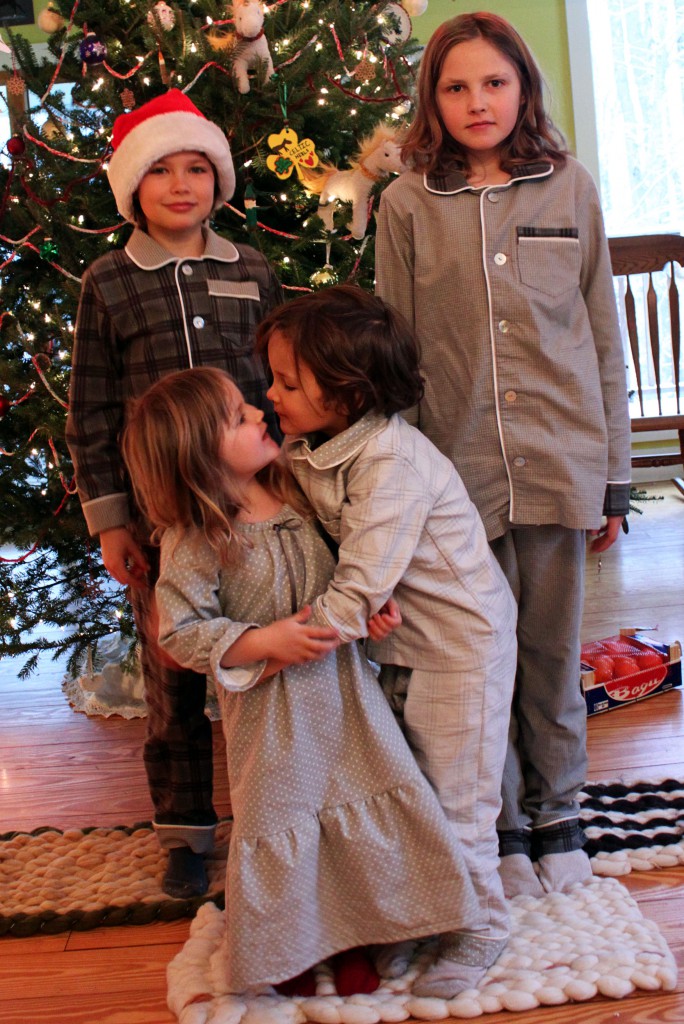 I was bored with my usual red and/or green color scheme and decided to try something new.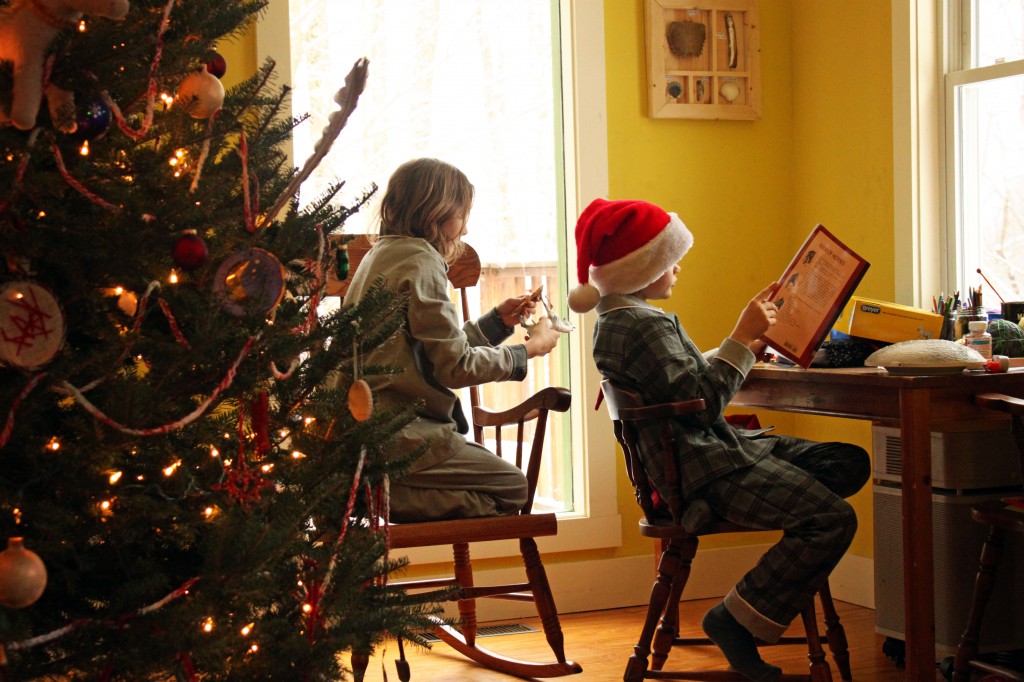 I'm so very sleepy.  Not much to say for myself tonight.  We have house guests arriving with yet another snowstorm tomorrow and much more celebrating to come.  All is well here.