Will Scarlet, in Robin Hood, illustration by Greg Hildebrant.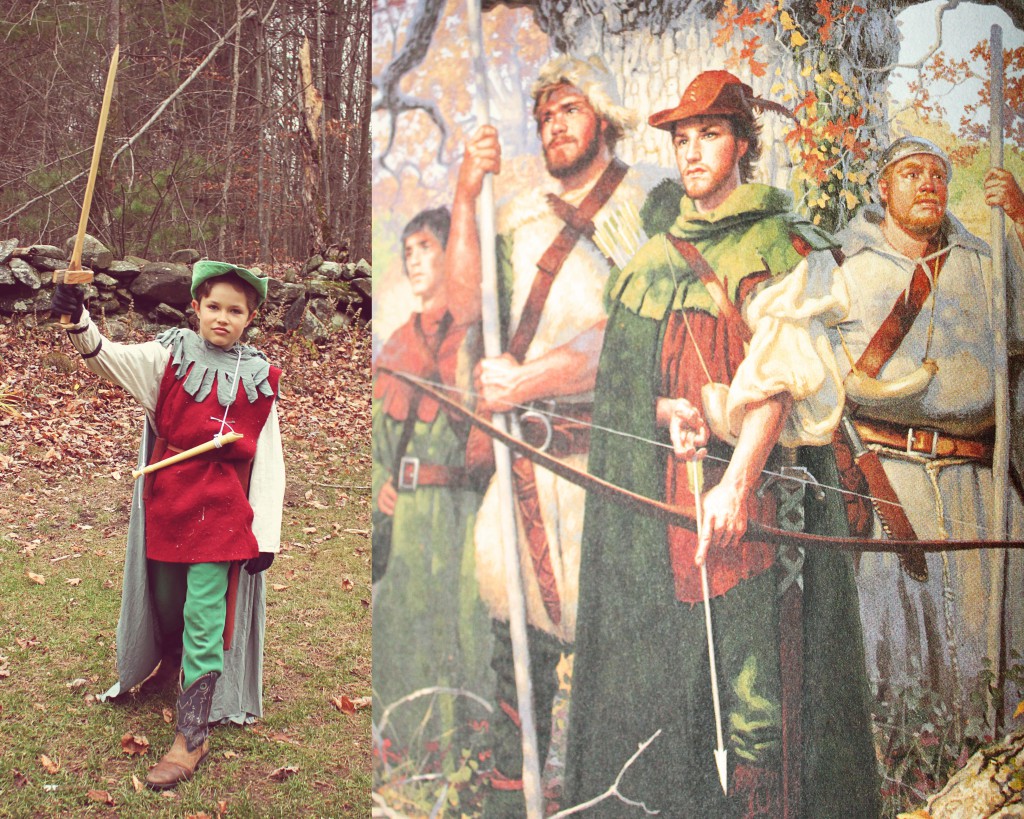 Robin Hood, from Robin Hood, illustrating by Greg Hildebrandt.
Lancelot from Young Lancelot, illustration by Jamichael Henterly.
Niniame, Lady of the Lake, as pictured in Young Lancelot.  Illustration by Jamichael Henterly.  Costume inspiration by big brother Galen, as I don't believe she's ever even heard this book.
Collection of Goofy Kids by Melody and Steve.