It took me longer to finally get pictures and post about it than it did to knit it.  But here it finally is….
The first mama-designed birthday sweater to appear in this house!  But look out!  Now that the precedent has been set, I think I'm going to have some work to do!
It's clearly baseball inspired.  What else would a sweater for this boy of mine be?  And after-all, he's got to keep his pitching arm warm.
The entire fair isle pattern is comprised of interlocking home plates.
This was really a lot of fun to work on.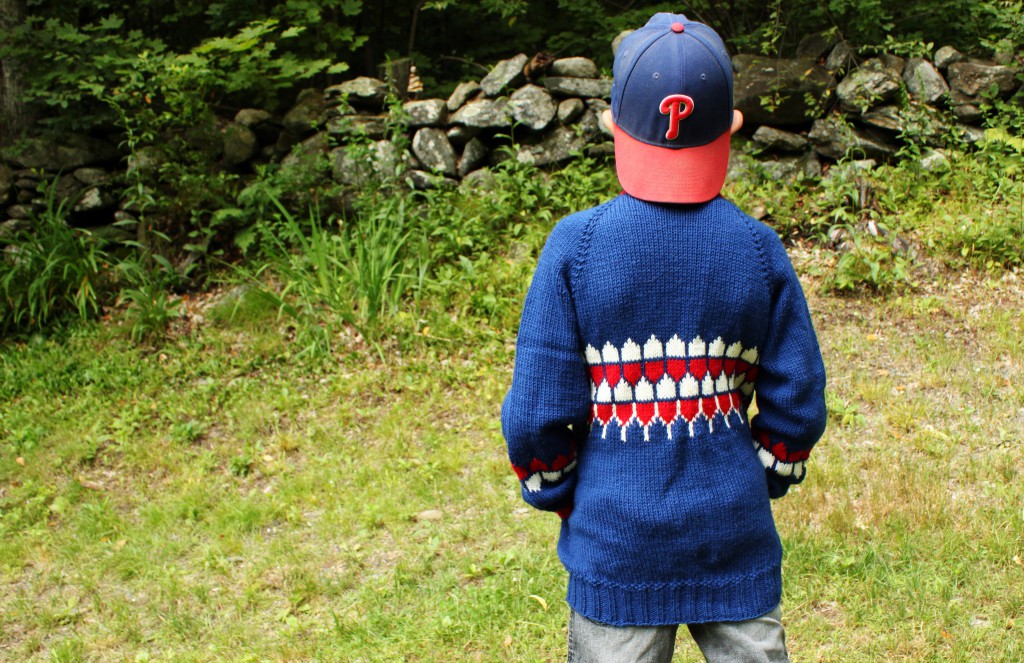 The yarn is Valley Yarns 'Northampton' in Dark Navy, Red and White.
Oh boy.
And ten is really a lot of fun too!