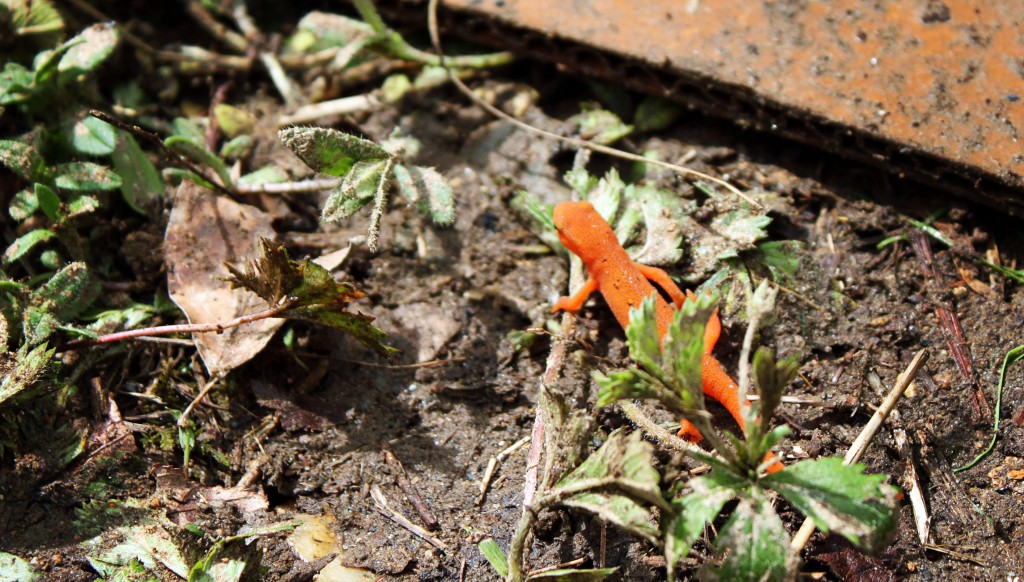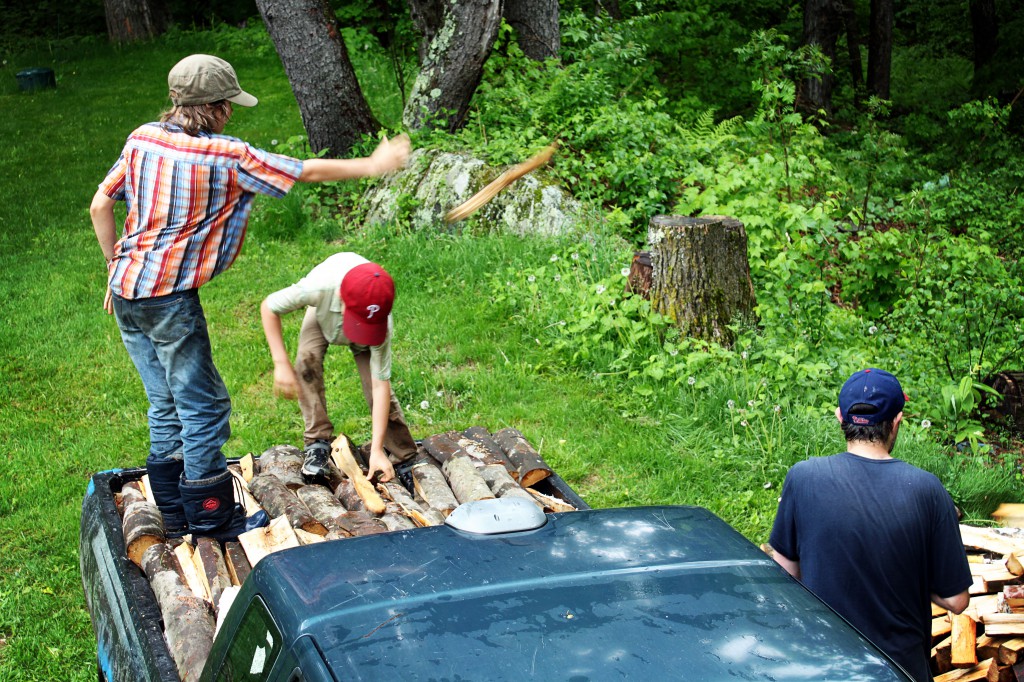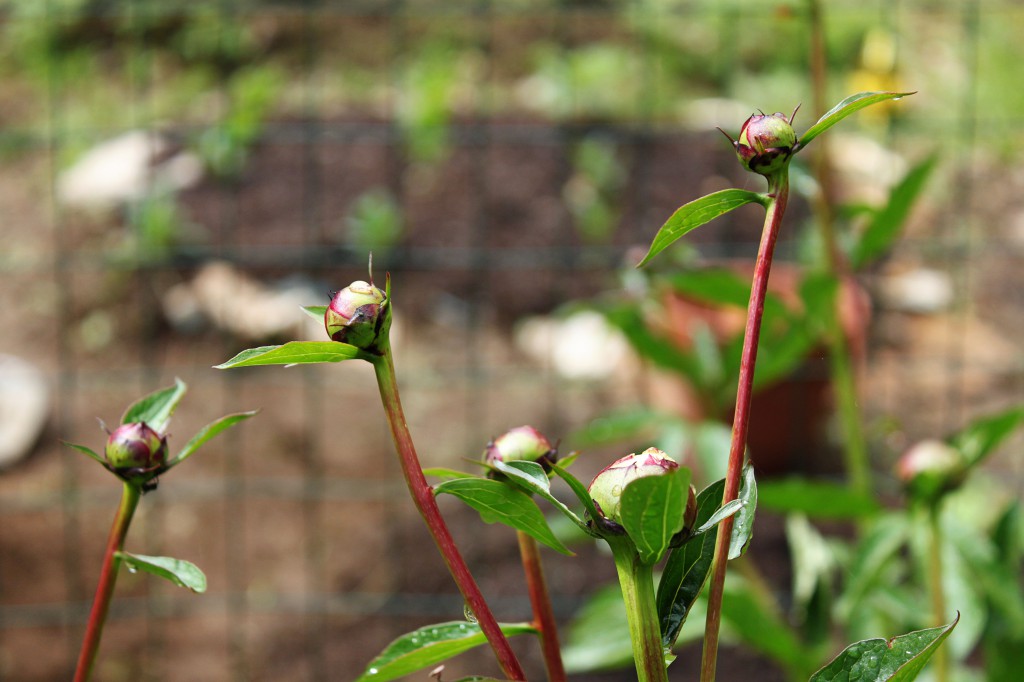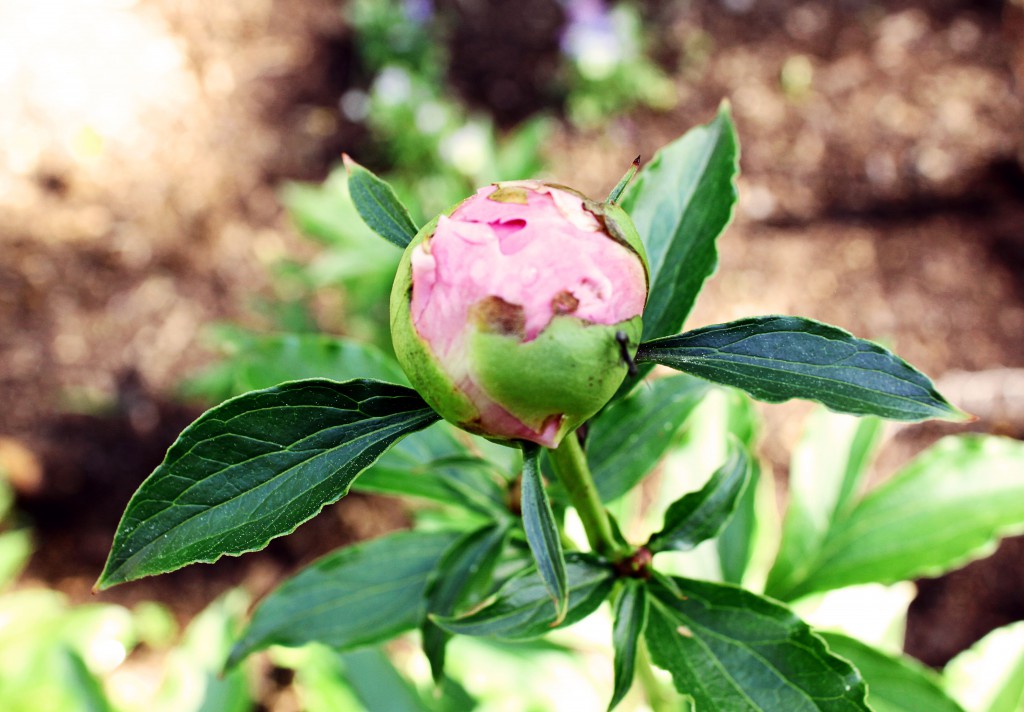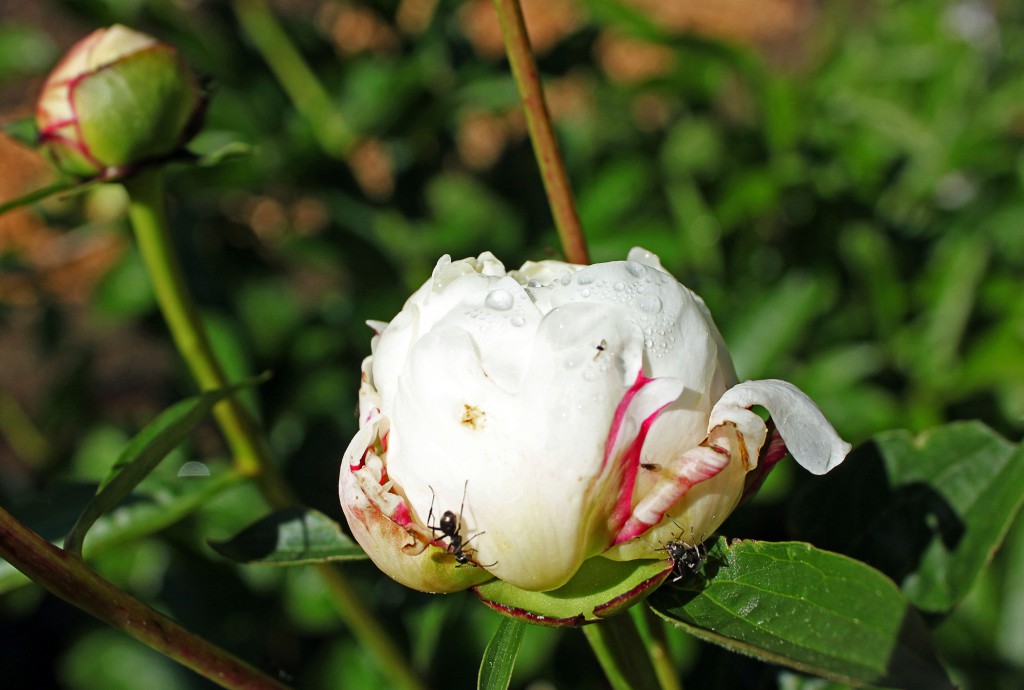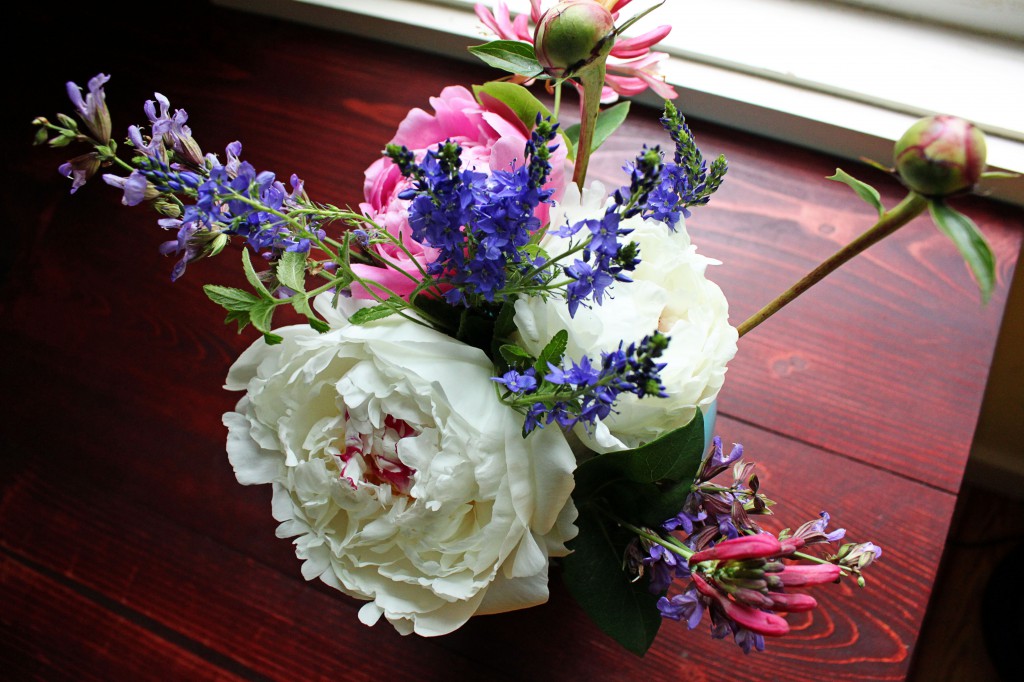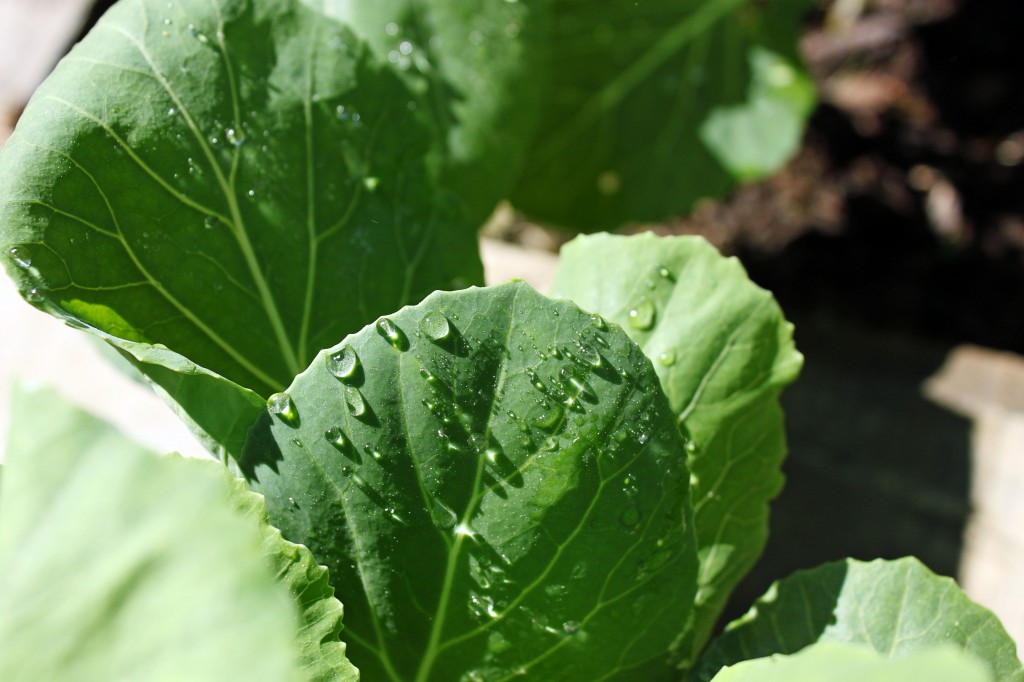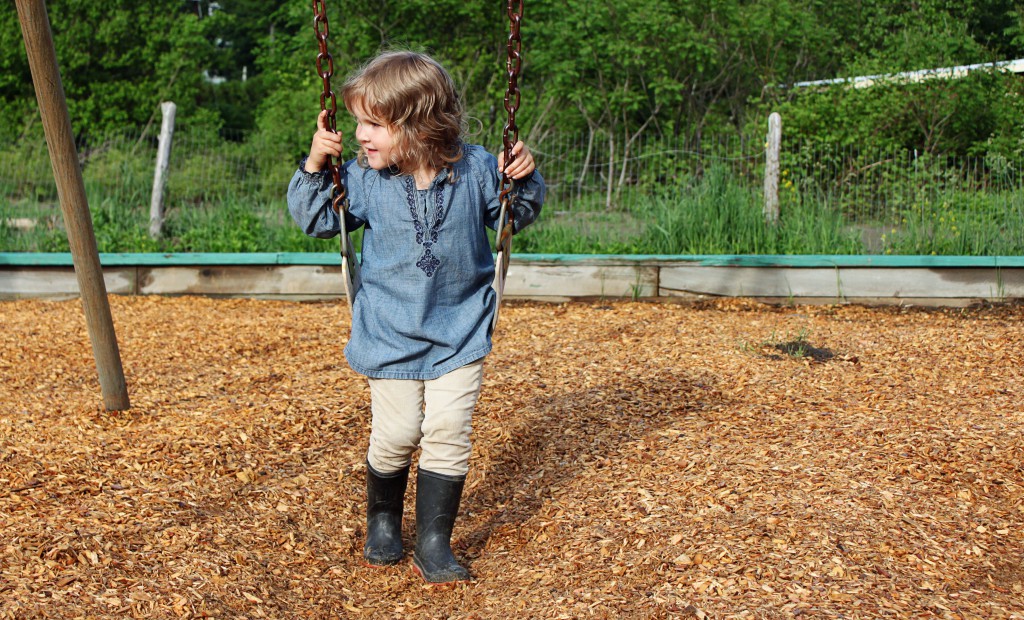 1) I finally got enough plants out of the way that we can use the backdoor that leads straight out to the kitchen garden.
2) Mushrooms grown by our neighbor on their way to mingling with herbs from our own garden in a pot of soup.
3) Wool gathered by Galen while visiting the sheep.
4) Page from Iain's Nature Journal.
5 & 6) In spring we swing…and jump!
7) Red Eft in the garden.
8 & 9) Getting wood in the rain.  Stacking it in all sorts of weather.  Winter preparations start early here.
10-16) I waited and waited and waited, not the least bit patiently, for the peonies to bloom and now they finally have and oh!  Be still my beating heart!  I love them so!
17-24) The rest of the garden is growing as well.  We're still eating mini-salads of baby greens and thinned plants.
25) Page from Elijah's Nature Journal.
26) Joy is a baseball field with an adjoining playground.
27) Green lemonade and yam chips made in a borrowed dehydrator.
These last several weeks have been a blur, with playoff games, company dance auditions, putting together the end of year reports for the school district, trying to get the garden settled before we take our leave.
And than there is just life and well more life.  I mean if the stove has to have a gas leak, I guess it it better to know about it and have to deal with it than to not and say blow up or something.  Ditto the exhaust leak in the car.
Now baseball season has come to an end and Thursday morning we leave for our annual camping excursion.  One that I am in no way prepared for.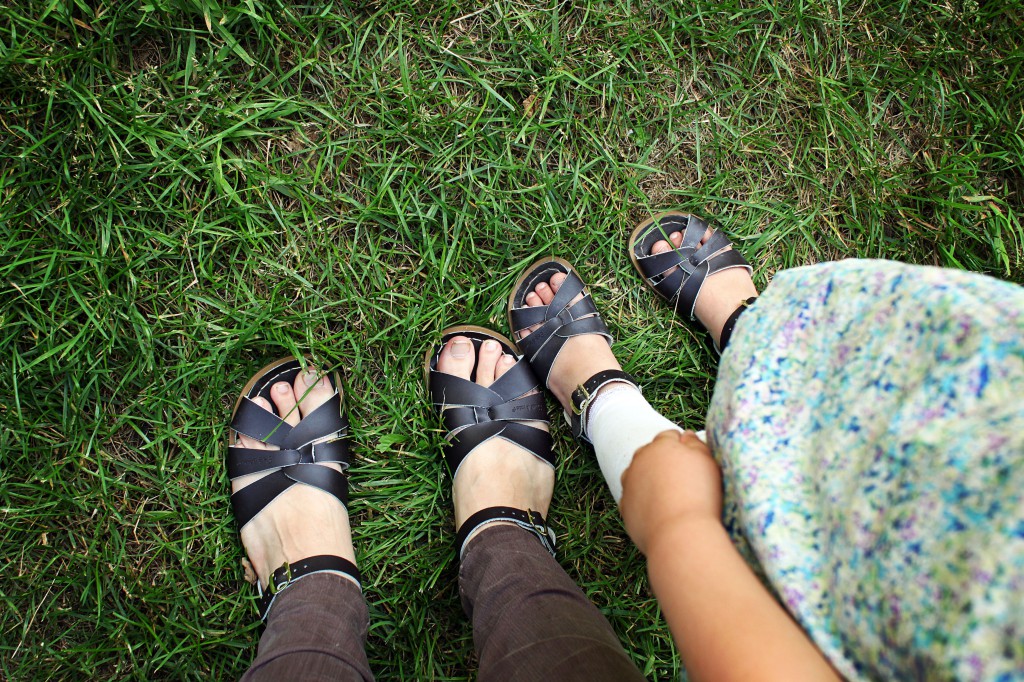 But matching Salt Water Sandals came in the mail for the Wee Girl and I, so obviously we are all set.  Just so long as we don't need anything to eat, or anything to wear while we are there.  Oh, and also provided my male children are cool with wearing say snow boots on the beach.  Or possibly baseball cleats?  As it stands, Elijah's sandals from last year, which should still fit, can not be found.  We've been searching everywhere.  I have no idea where he could have packed them.  And the lovely new sandals that I bought next-size-up for Galen when they were on sale at the end of the season last year?  We've been searching everywhere.  I have no idea where I could have packed them.  And Iain just came to me to say that one of his sandals just broke.  I think we'll just hope that the sand's not too hot and everyone can just go barefoot!
When we get back I should be able to post here regularly again.  Provided of course that I don't come back with Lyme Disease like I did last year! (fingers and toes crossed and double crossed again!)  And when I do, I have so much to share!  Off the top of my head I have at least 4 knitting projects that I've yet to post about, a bit of embroidery, some wardrobe refashioning, some sewing, a lot of gardening, possibly a recipe or two, and at least one finished room!  Of course there will be little bits about our trip as well.  I should be back here again early the week of the 24th.
Happy almost summer to you all!
~Melody