And some angora too.
It rained for a week and a half, or was it two?  And then suddenly the sun came out for the long, warm weekend.
This particular visit resulted in a lot of begging to bring home angora rabbits.  Do you think it's disgraceful to admit that I behaved that way?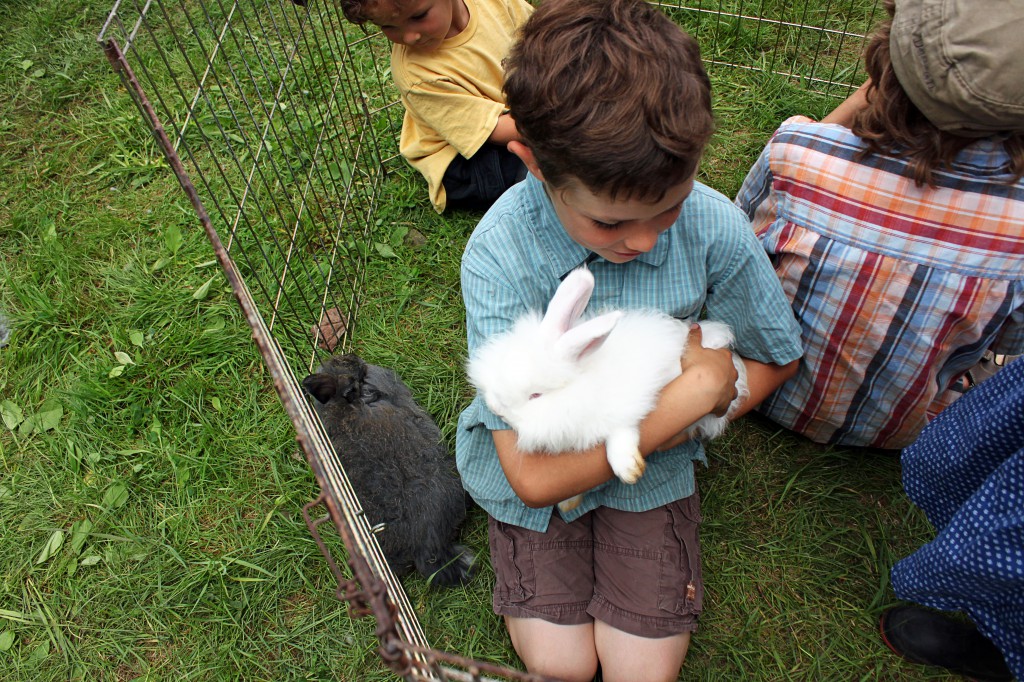 I'm kidding.  It wasn't me doing the begging.  Not that I can't see the appeal.  Only more so, because I see pet, plus fiber.  But I don't want outdoor bunnies, because that just ends up a sad situation (cold, coyotes, fisher cats, raccoons, mink, need I go on?).  And indoors I have concerns about chewing.  As things stand now, I feel like I'm keeping just ever so slightly ahead of the complete and total destruction of our house and everything in it.  Sometimes.  On a good day.  I'm not sure that the other side needs such a powerful furniture and wire munching ally, or many, as was requested.  So, until I get all of that straightened out in my head, I think we'll all have to be content with just visiting the bunnies.  And maybe occasionally smuggling little bits of fiber away in my purse.
Wearing a bunny bonnet while cuddling bunnies?  Just an insanely adorable coincidence.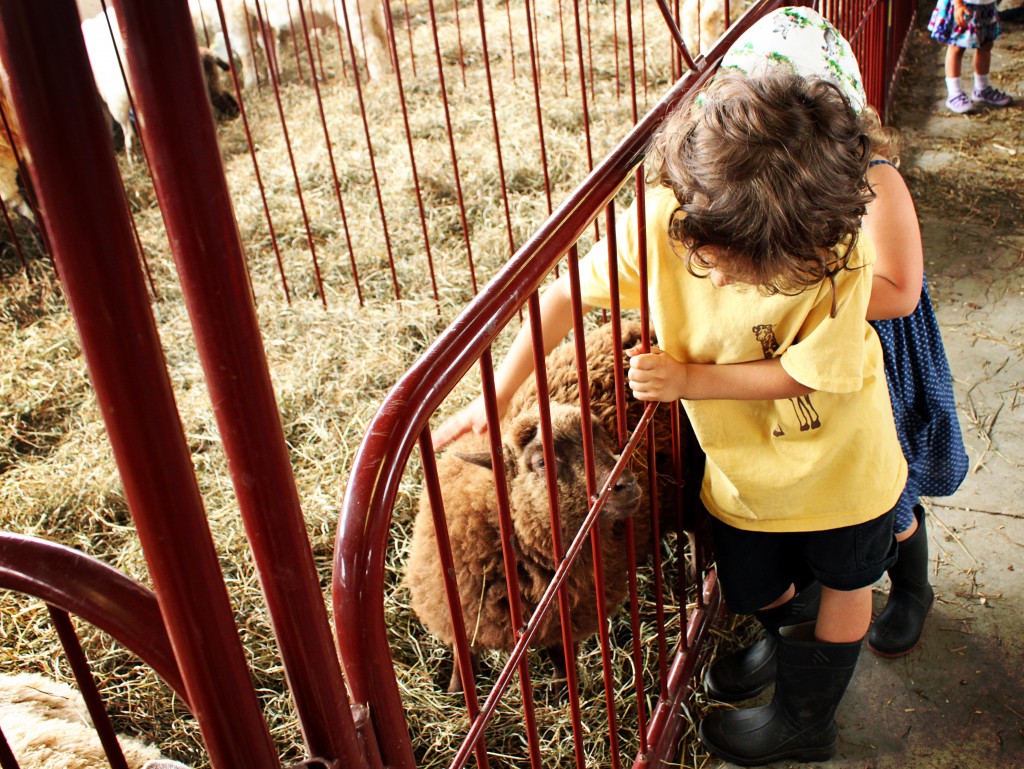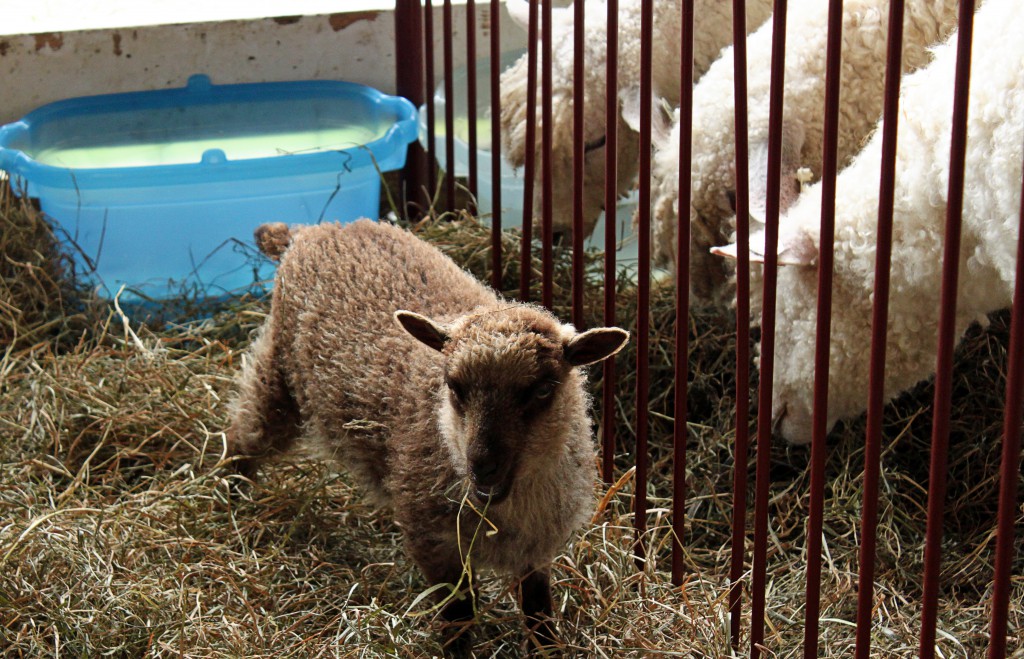 Elijah befriended a part sheep, part cat creature.  One little scratch behind the ears and he was being nuzzled like mad.  "Pet me, pet me, please, please, please!"  Looking up at him with lovey eyes and everything.  I'm really quite convinced that she just wanted to curl up in his lap and have a good purr.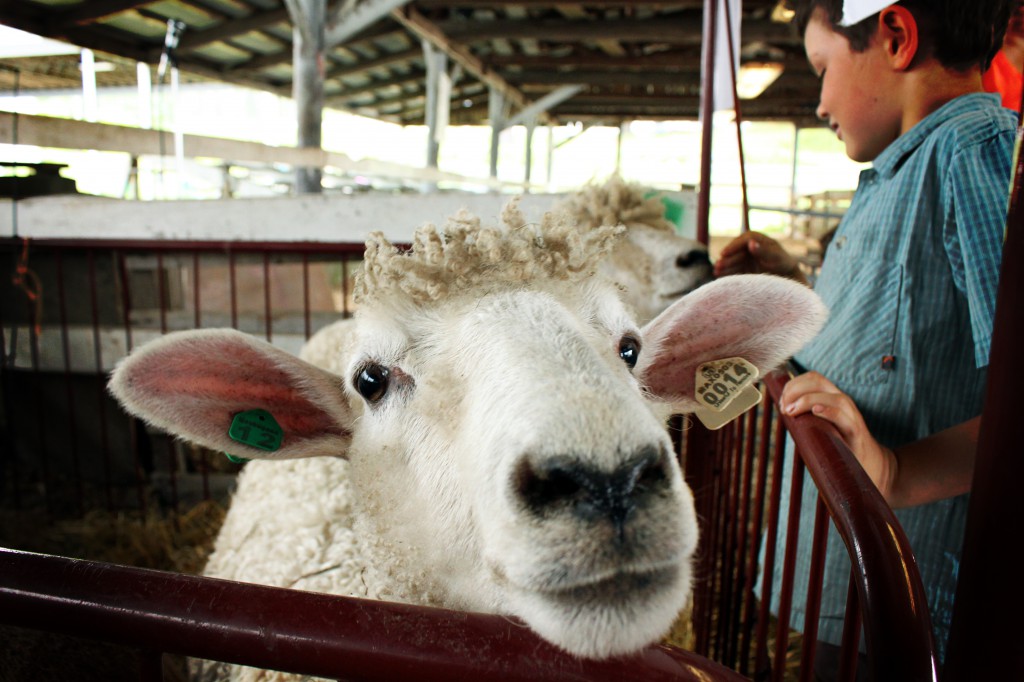 What a character.  She actually had me laughing, and as you can see, she was quite interested in my camera as well!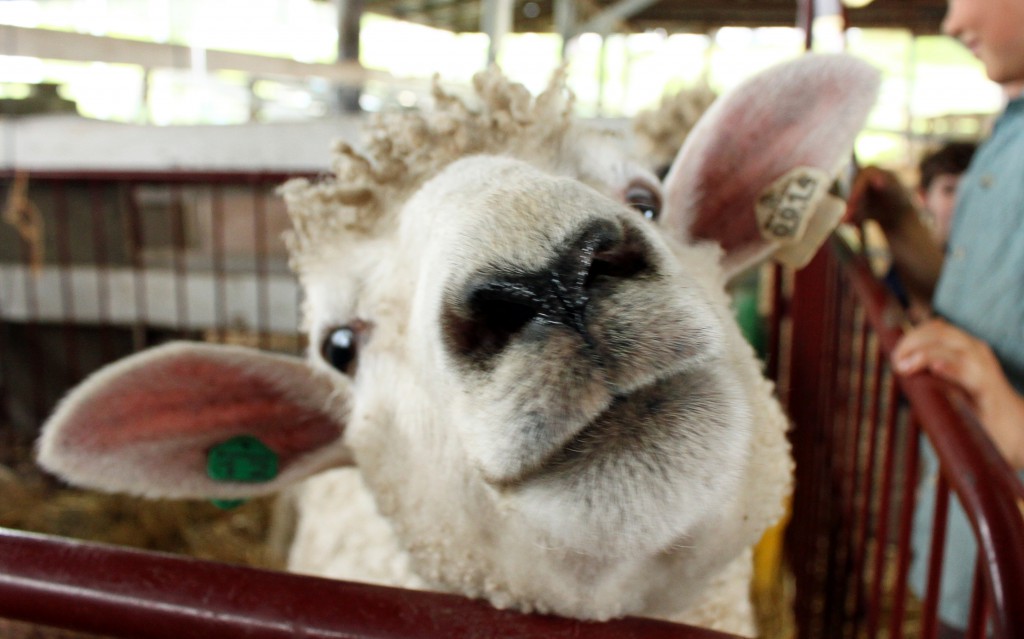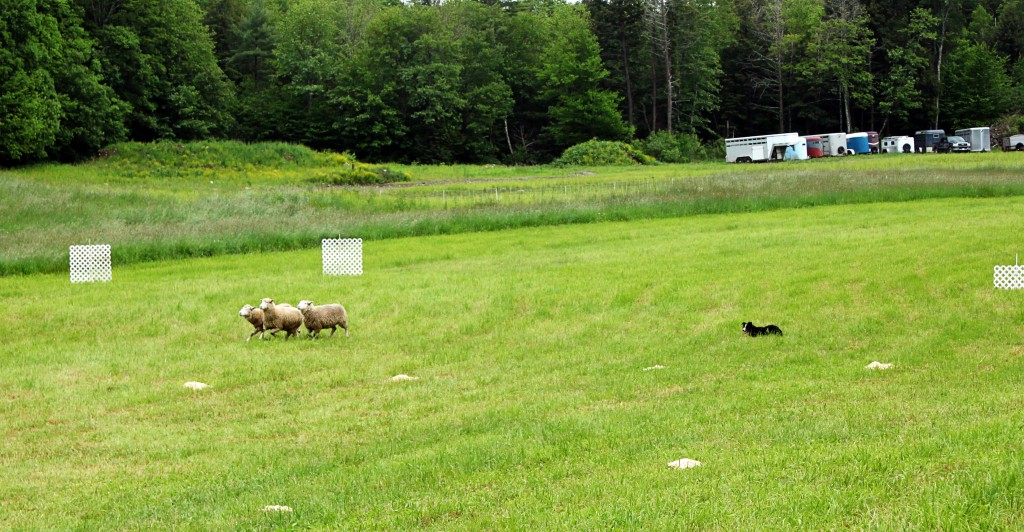 While we didn't come home with any fiber animals, some fiber from animals did find it's way back with us.  Fancy that.  Who'd have thought?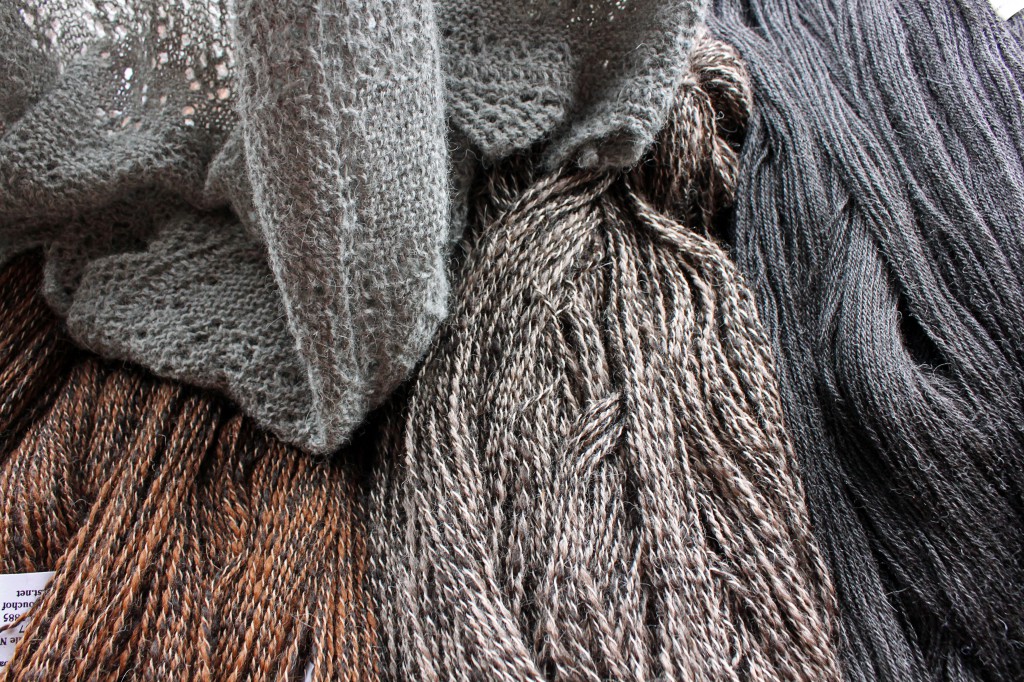 I think this is going to be very cozy and comforting.  This is just the kind of yarn you want to curl up with at the end of a long hard day…
And this yarn? This yarn is sexy.  Silky soft, almost lighter then air, shimmery baby alpaca, with two scrumptious shades, plied together.
It kind of makes me giddy.