So, I totally missed the Kid's Clothing Week Challenge this year.  Which is a pity because I really do enjoy participating in that event.  At least there is still the flickr group to scour for ideas and inspiration.  If I ever actually find the time to do so.
Which is not to say that I haven't been sewing.  Oh, no.  There has been sewing.  Spring seems to bring that out in me.  Gardening when it's fair and stitching my way through the thunderstorms.  That's spring.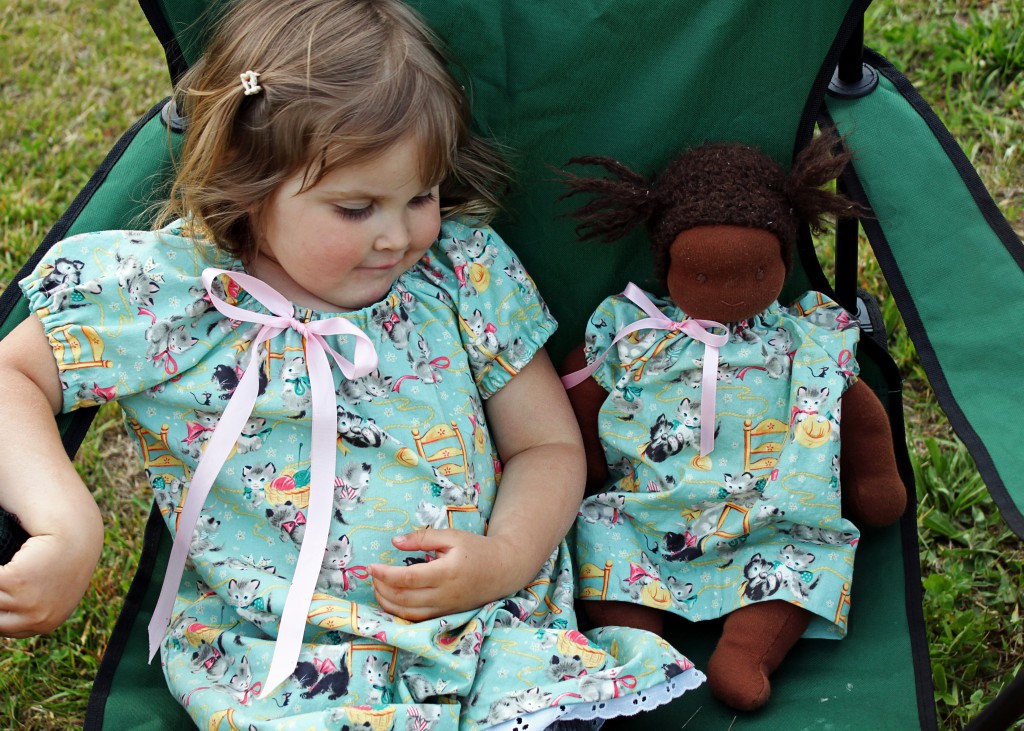 A spring dress for the Little Miss and a matching one for her Little Miss.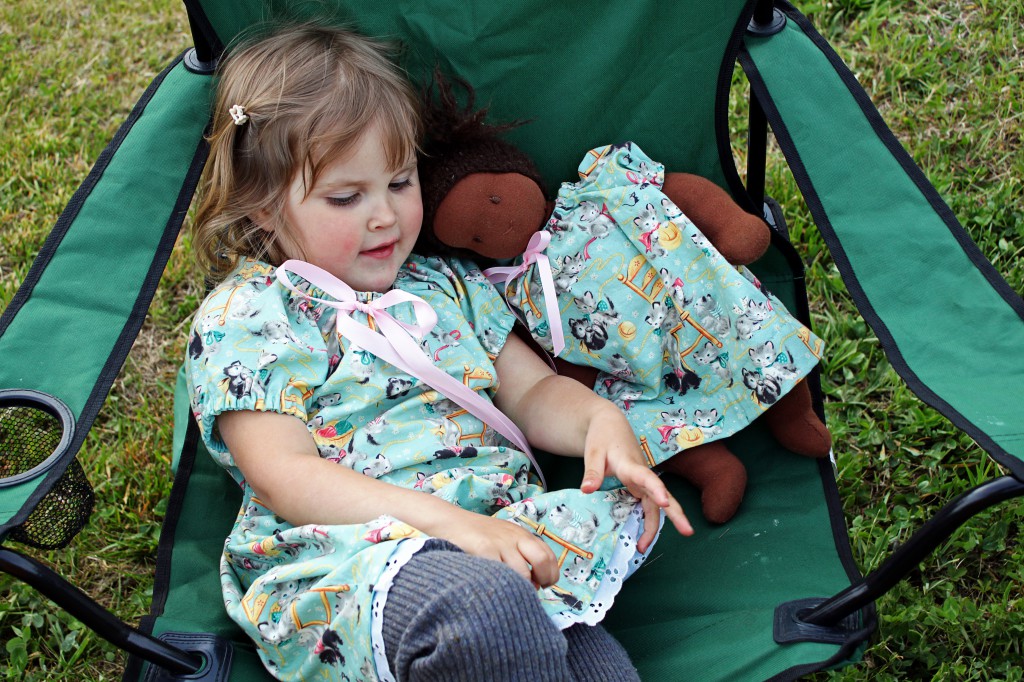 You tell me how I was supposed to pass up a fabric called "Kittens Knittin" (by Michael Miller, I believe it's out of print now) when it appeared on the remnant wrack?  Don't even bother to waste your breath.  Obviously it would have been impossible.
The pattern is view D from the 2001 Butterick Fast and Easy pattern #3045.  I think I've deemed this the spring dress pattern of 2012.  I've made two of them so far.  And it has proved to be both fast and easy.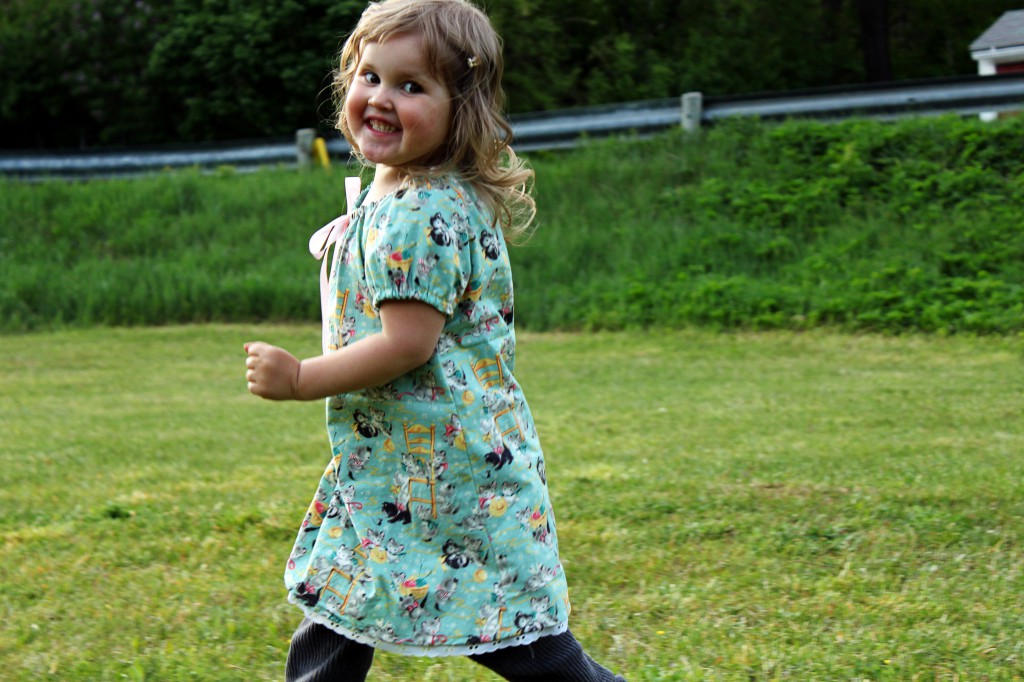 This time I added some length, a bit of eyelet trim and changed the position and size of the bow. Sweet little Rosie's dress was improvised.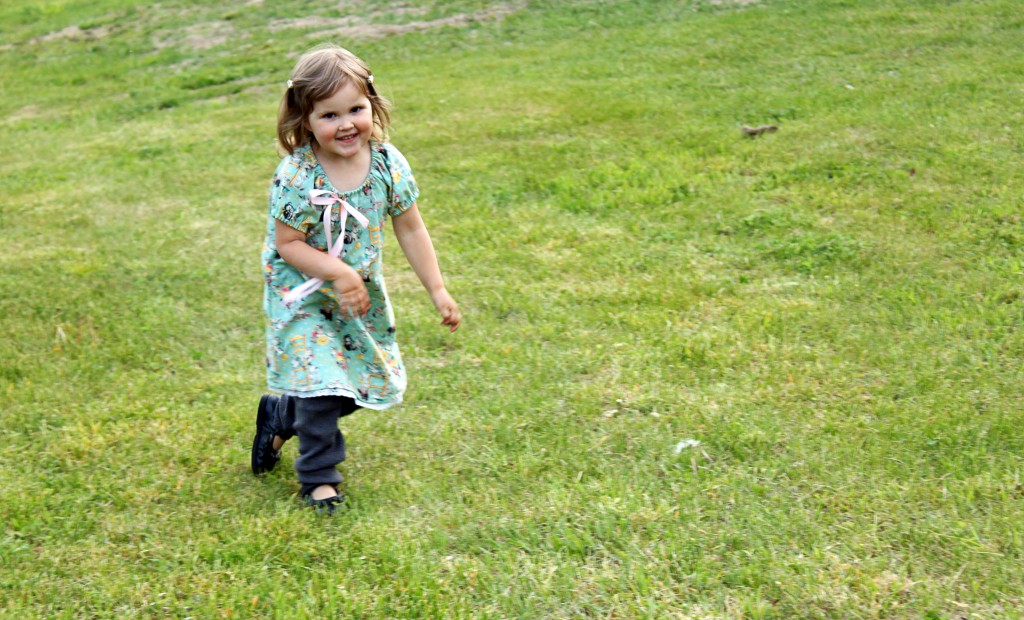 And a couple of her with my dad, just because they're cute together…