**note: I've been alerted to the fact that people have been experiencing difficulty commenting here the last couple of days.  I think everything is fixed now.  But please send me an email and let me know if you're still having issues! (melody@littlehomeblessings.com)**
It's all ready and available for sale in my Ravelry store. It will also be available in the brand new Craftsy store, just as soon as they open (sometime early this month). I was honored to be invited to join many other independent designers in this new undertaking. You can sign up to be notified of their grand opening here.
Misselthwaite is a knitted pinafore inspired by Frances Hodgson Burnett's classic novel, "The Secret Garden".
View A (pictured here) is more streamlined, with a narrower skirt and crisp seed stitch edging. View B features a romantic full skirt with deep pleats, moss stitch edging and optional pockets.
Both views are perfectly adorable over a dress for a look full of old fashioned charm. Or over a shirt with leggings or even jeans for a funky, modern look with a touch of whimsy!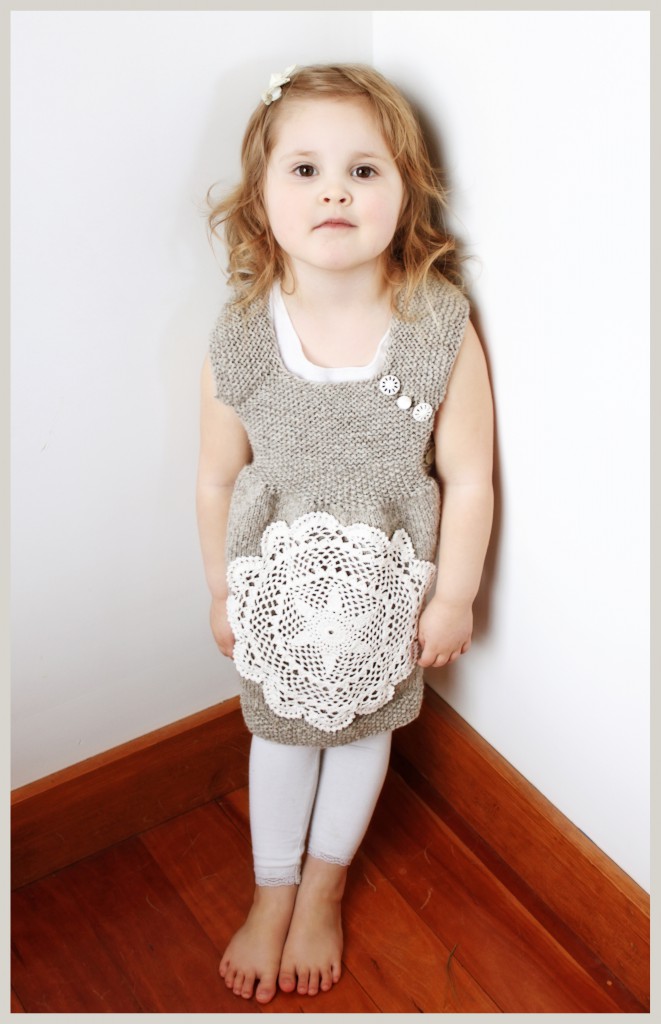 One of the things that I really love about this pattern is that there are so many ways to decorate it. This version showcases an old doily and some pretty vintage buttons.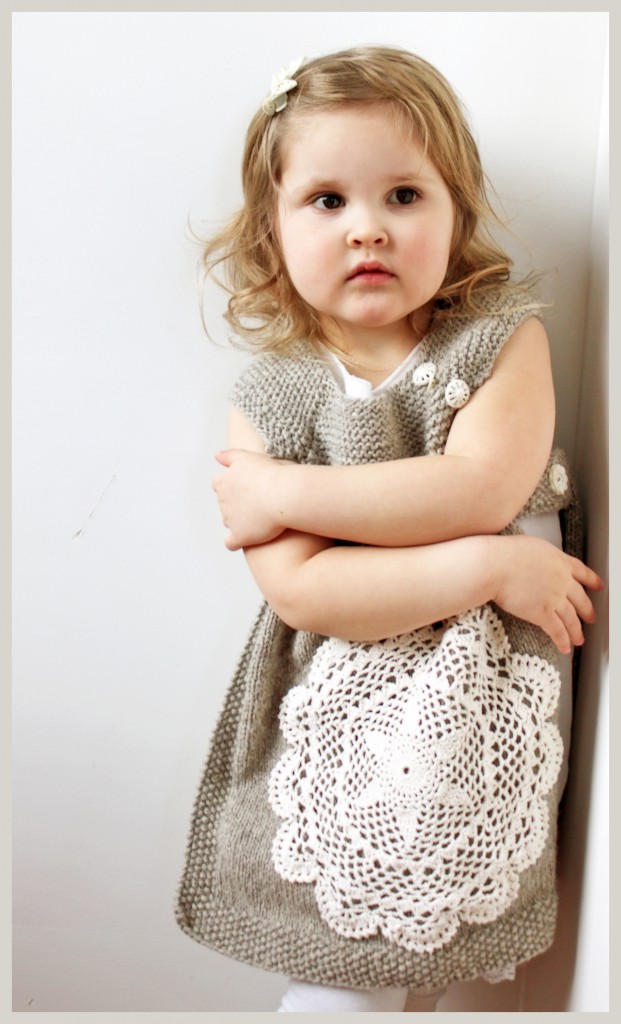 Full Ravelry notes here.