Have I mentioned I've been knitting a lot?  Like, a lot.  Like, you don't know the half of it… but I imagine you will eventually.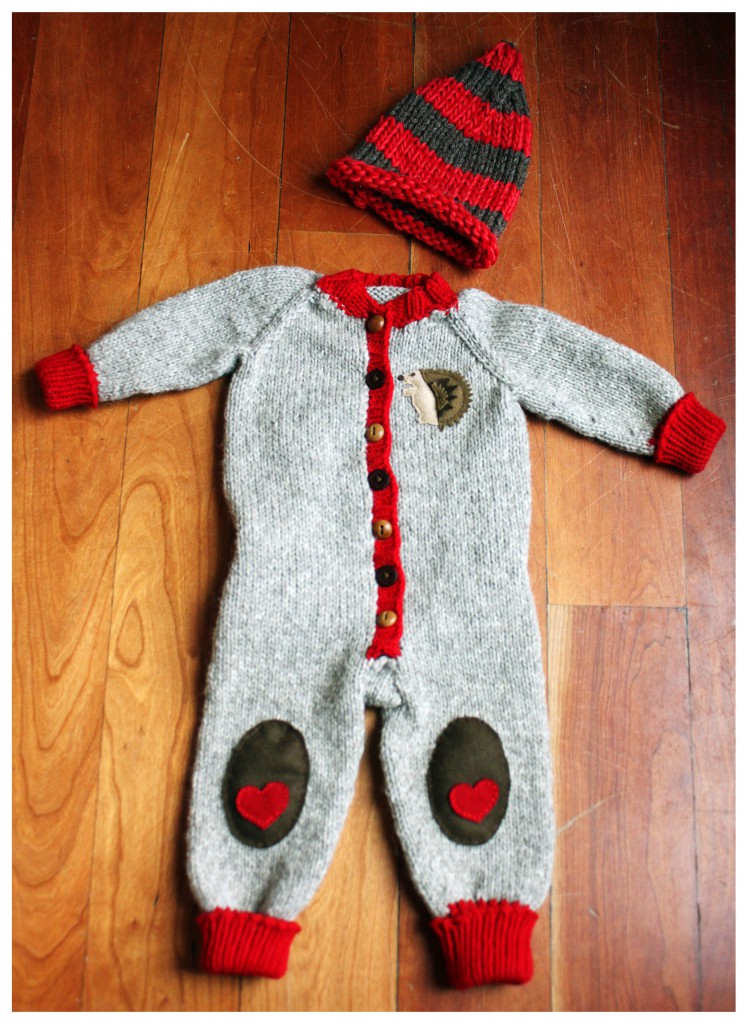 Patterns: Union Suit by Megan Grewal and Mini-Gnomey by Me (I'll be sharing it soon)

Yarns: Cascade Yarns Ecological Wool in natural/beige marl. I think the bright red was a Paton's Wool, leftover from the scarf Iain made in the fall.  The hat and hedgehog are more Eco Wool in 'coffee', with the same bright red from the union suit and Berkshire Bulky in 'red' for the stripes.
Size: newborn for the hat and somewhere between 3 months and 6 months for the suit.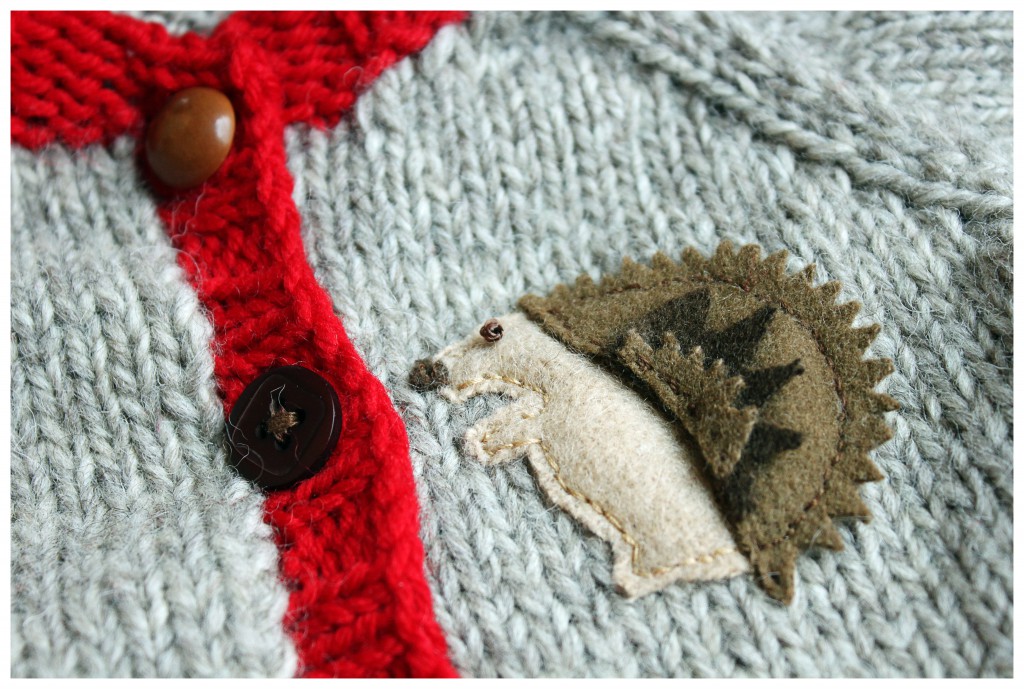 The Union Suit is a seriously cute pattern with some interesting and new-to-me techniques.  I enjoyed it and could see myself making it again in the future.  I may have gone  a bit over-board on this one, with all of the appliques and the crazy mismatched buttons.  But it's whimsical, yes?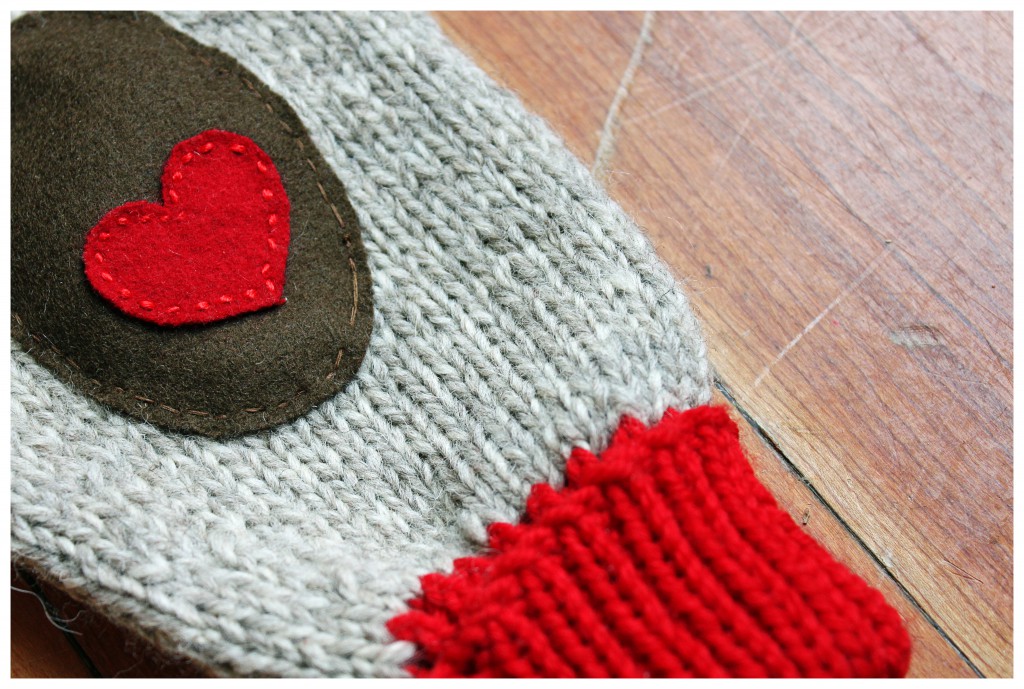 Liam's older brothers were the proprietors of the original Scrappy Gnome Hats.  So it seemed like the new baby bro should have one as well.  I mean, we wouldn't want him to feel left out, right?  Which means that yes, newborn sizing will be forthcoming!  I made the Mini-Gnomey variation because I thought it was more practical for a newborn.
Here is the back of the Union Suit…
With another hedgehog (motif borrowed from this pattern and inspired by Nicole's version) knit right in to the little bum flap.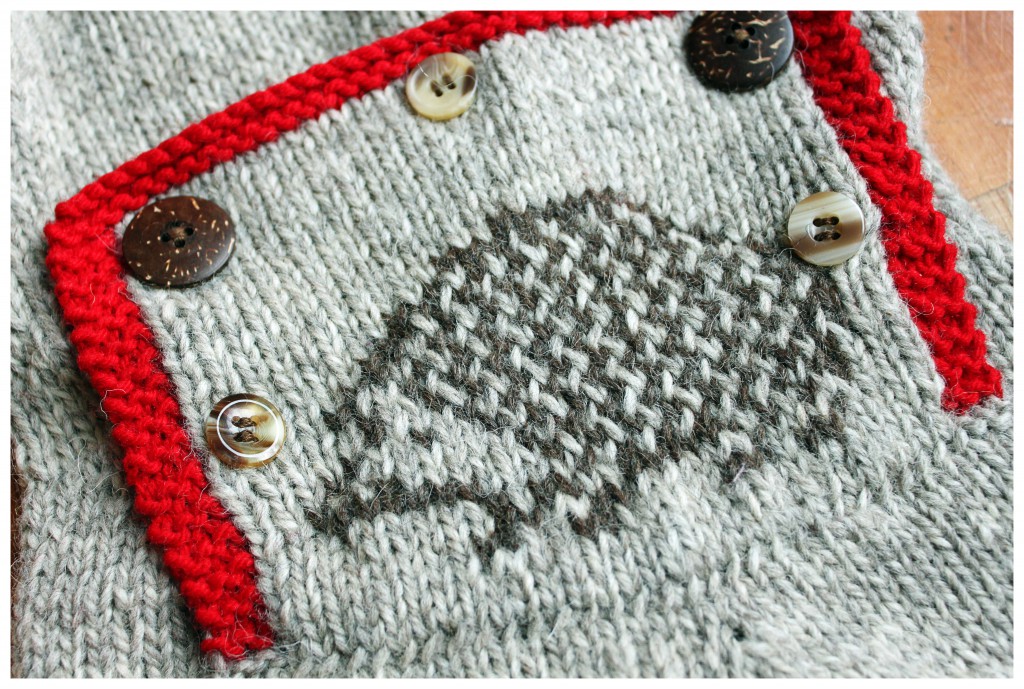 And a sweet little snapshot that his mama sent…
The very same photo that inspired the following conversation:
Galen: He's so cute!
Màiri: Oh, I wish we could hold him!
Galen (after many, many more comments from Màiri about wanting to hold and play with the baby, and being sad that we couldn't go see him): We don't need baby Liam!  Mommy can build us our own baby in her tummy!
At which point Màiri asked how I was going to get in there to sew it.