Step one in the making of a functional studio:

Built for me by my husband, with help from my two eldest sons.  It's the Narrow Farmhouse Table by Ana White.  They modified the plans slightly by not tapering the legs and shortening the table by two feet to fit in our space.  The legs were painted with Olde Century Colors in 'Candlelight'.  The top was stained with General Finishes Wood Stain in 'Georgian Cherry' and finished with a couple of coats of General Finishes Gel Topcoat.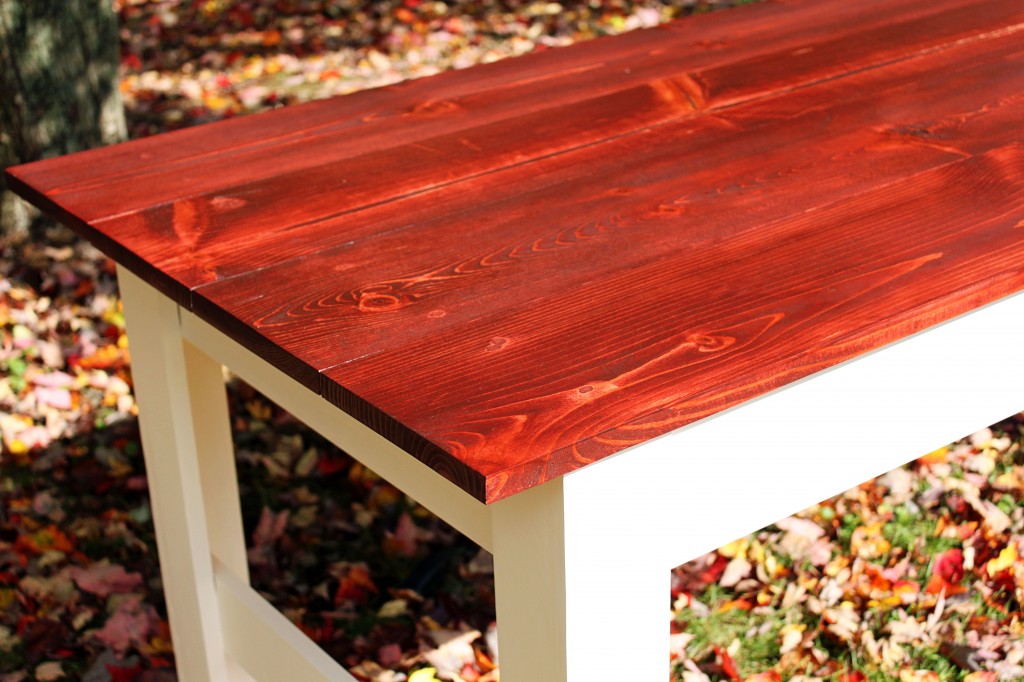 It's stunning.  I can't even tell you how very much I love it.  An entire table, devoted to sewing, just for me?  I feels like an almost unfathomable luxury.  A place where my sewing machine can stay set up all the time?  I've never had such a thing.  The ability to just sit down and sew, with no set up, no clearing away of school things or other people's work, no digging out the machine and cord, looking for an outlet and getting everything in order.  Everything will be in order.  Always!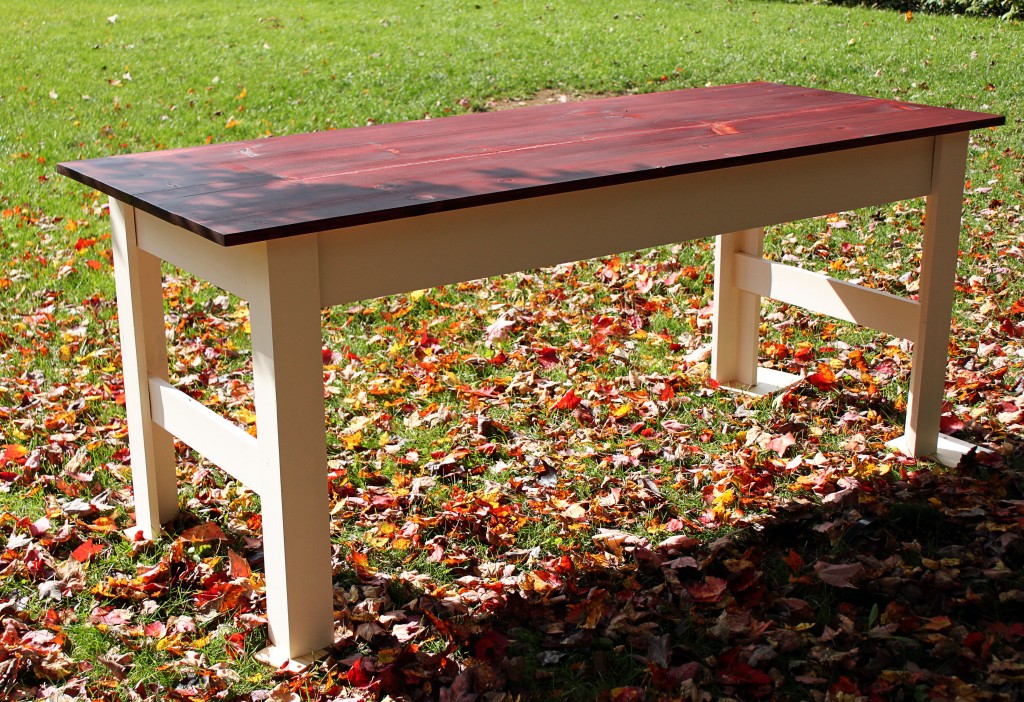 The warm creamy white and dark red-brown wood are so lovely together.
And it's finished just in time for holiday crafting too!