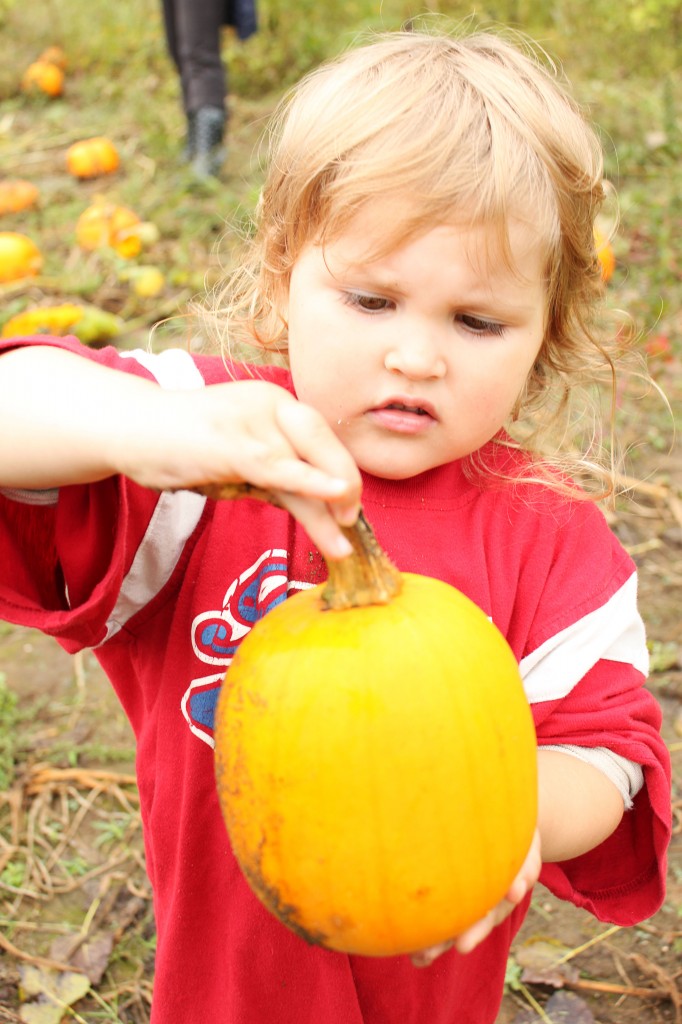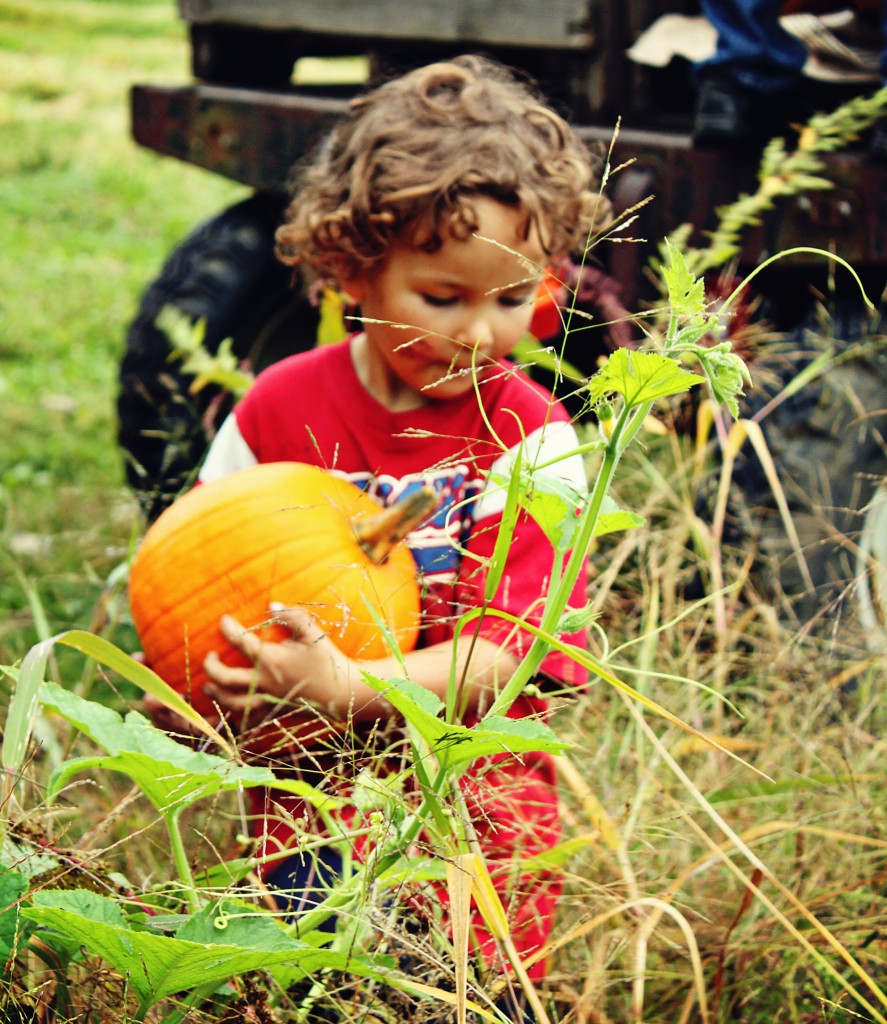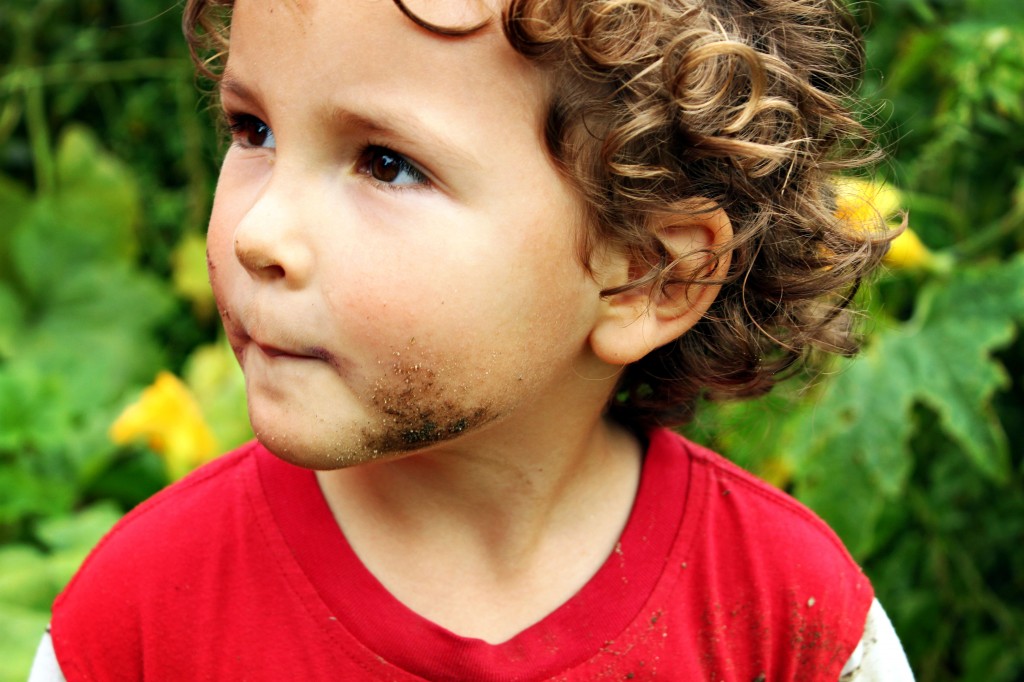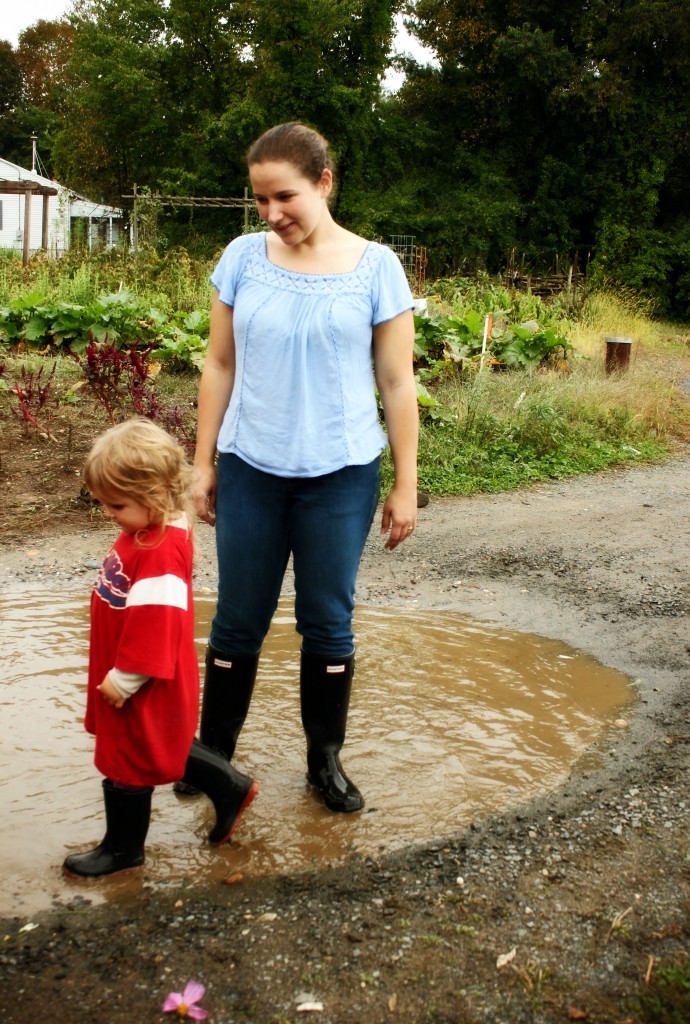 It was muddy, and well, muddy and did I mention muddy?  But it was also so Good.  So good, in that way that only something you do, year after year, can be good.  Nine years to be exact.  When you can look back at pictures from years past and compare the size of the pumpkins carried.  "Remember the year Elijah went everywhere in a puppy suit?", "Look how long Iain's hair is!", "Look how tiny Galen is!", "Do you remember when you could only carry teeny-tiny pumpkins??".
Màiri Rose wrinkled up her nose disapprovingly, saying, "they're dirty."  With much encouragement she picked two little ones and declared she was, "all done punkin pickin'".  Very funny, as she's not the least bit squeamish about dirt at home!  Later on, Iain got her back into the harvest as a part of the Iain-Màiri Pumpkin Delivery System.  And still later on, she found some dirt that was to her liking…in the form of a mud puddle.
As a contrast, Galen decided to crawl through the pumpkin patch (in other words, through the mud), on his hands and knees so that he could push the pumpkins that were too large for him to carry, where as Elijah, carried most of the pumpkins that he harvested on his head.
I expect that two or three or four years from now they'll be saying, "remember the year that we all insisted on going everywhere in matching, but not necessarily fitting Phillies shirts, much to Mommy's chagrin?!?"