This post is part of the Week in the Life project.
This feels like a throw back sort of day.  Suddenly there are paper airplanes everywhere again, after not seeing one for months.  Likewise there is a baby doll in a sling going along with us everywhere, for the first time in a very long time.  Maybe even a year?  Or more??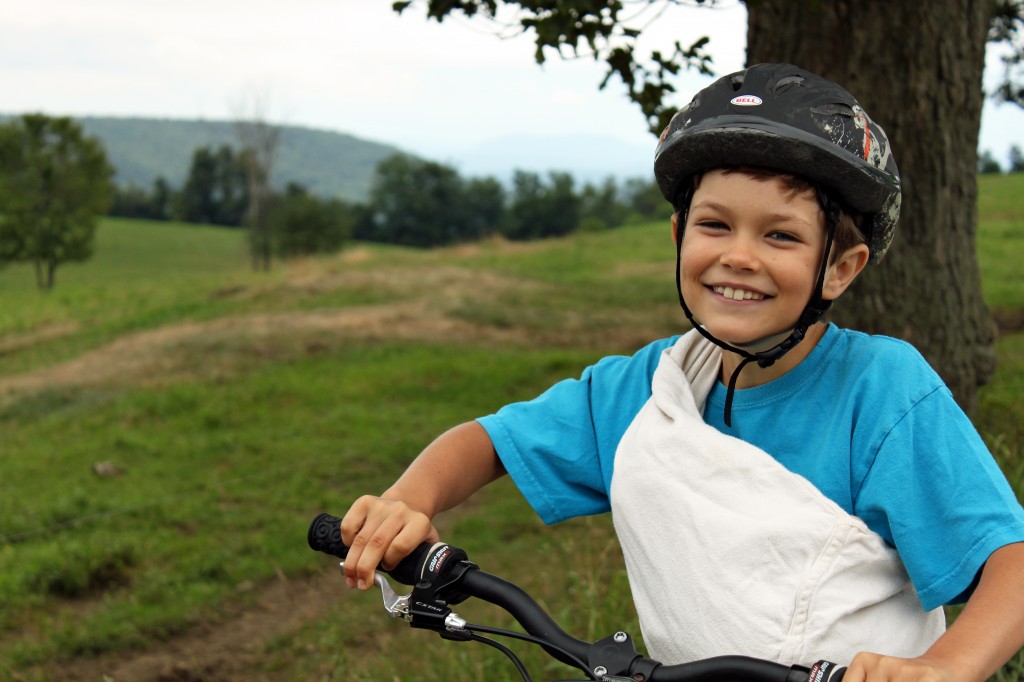 ~Started a big batch of pickles fermenting this afternoon, in our new crock with the little blue bird on it.  By evening they were already  starting to smell pickle-ish.
~Galen in a room alone, telling jokes to himself; "What do dinosaurs eat? Kale!"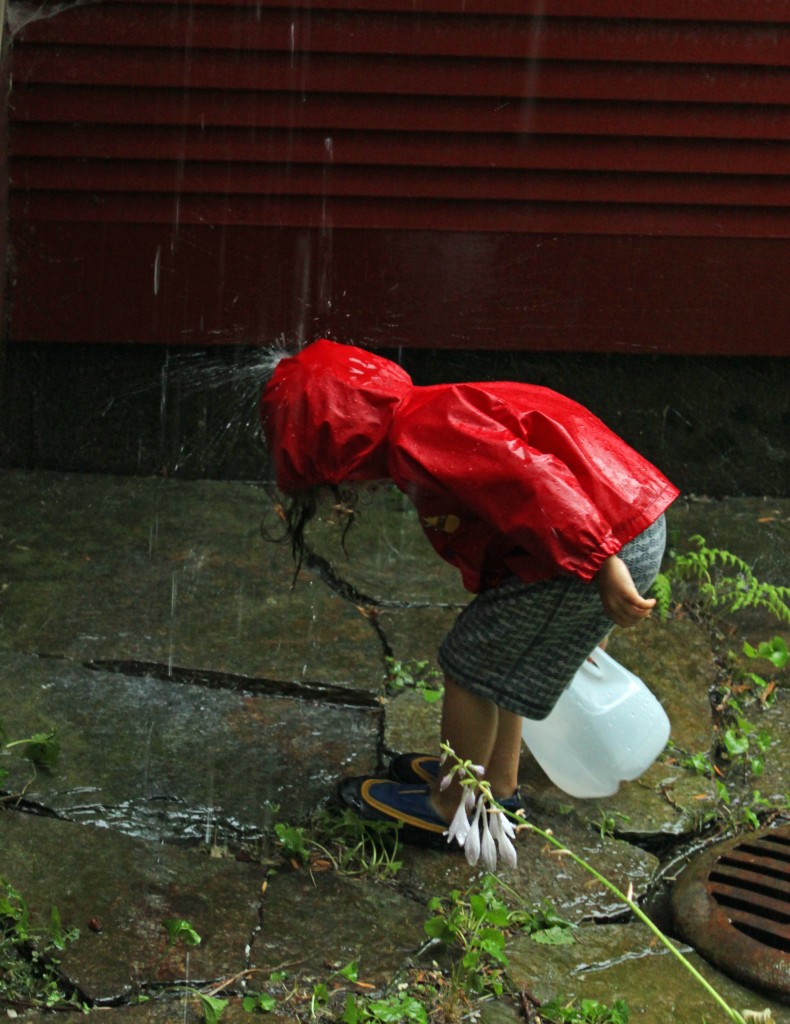 ~lots of reading and silly boys playing in the rain in the afternoon.  Rosebud thought it was too cold on her face.
~the Phillies lost, Lee has a bad reputation around the house again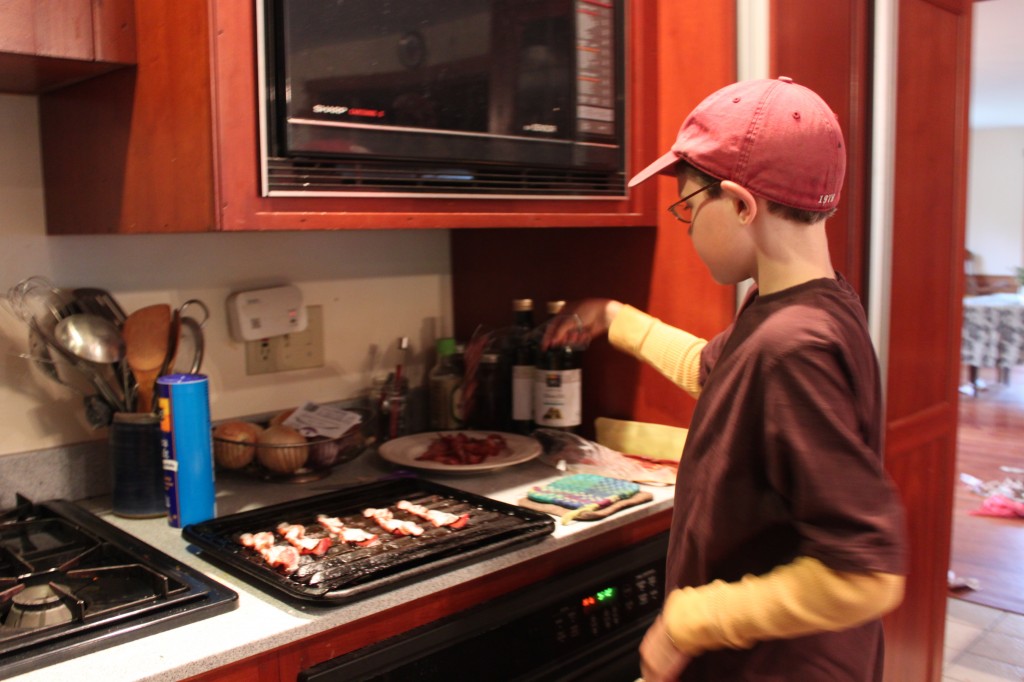 ~Buckwheat pancakes, with strawberries on top, bacon and fresh almond milk for supper, since we had guests during our usual Sunday brunch this week.  Iain and Elijah insisted on making the meal themselves, including the requisite little "Màiri Cakes" and refused any and all offers of help.  Galen insisted on setting the table himself. Galen and Màiri Rose sliced the strawberries with butter knives, Màiri in her typical fashion; slice a berry…take a bite…slice it again…take a bite…put whatever is left, bite marks and all, into the bowl, while reassuring everyone that she was only "tasting a tinesy bit".
~We mostly did laundry and straightened up while they cooked, but we also spent a bit of time with the two tiny ones, cuddling, singing "I'll fly away" and laughing on the futon.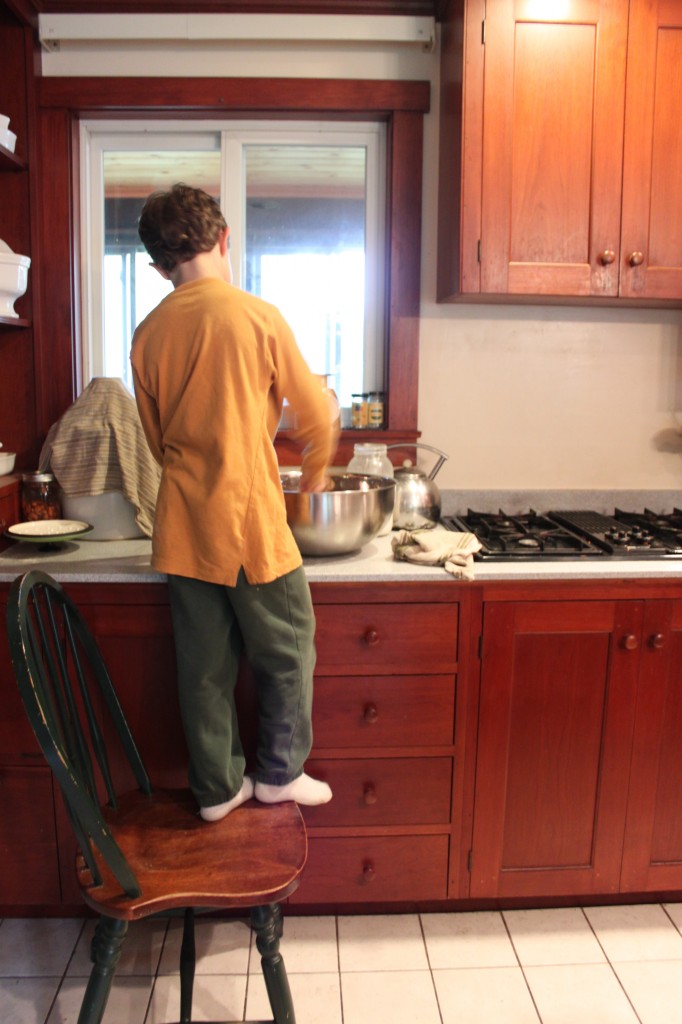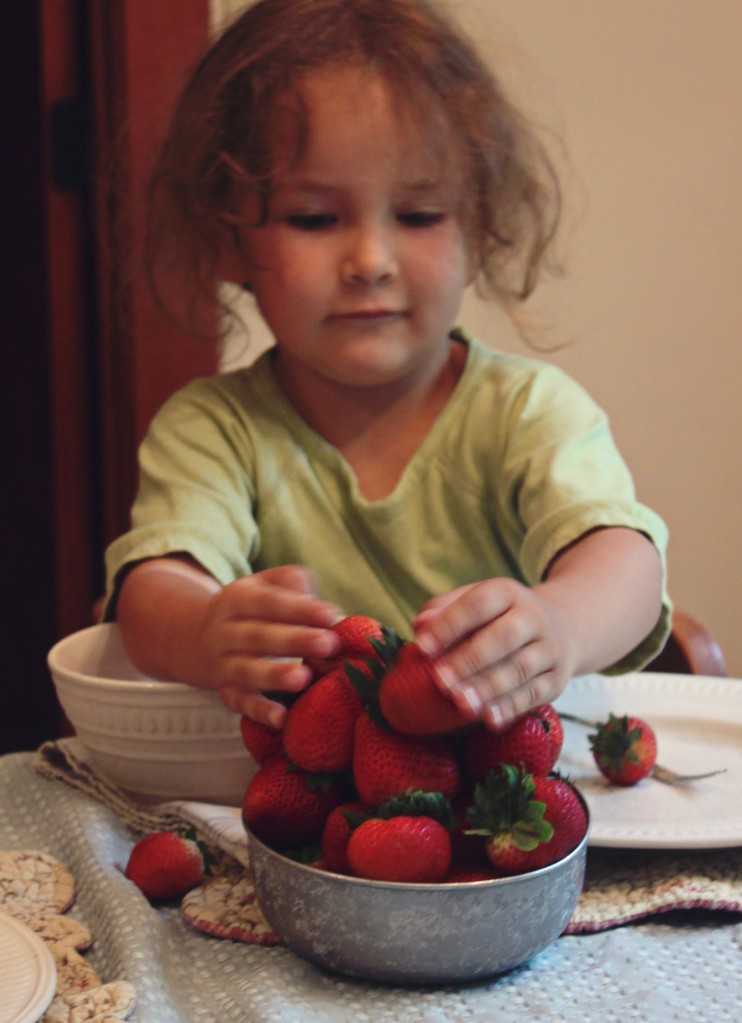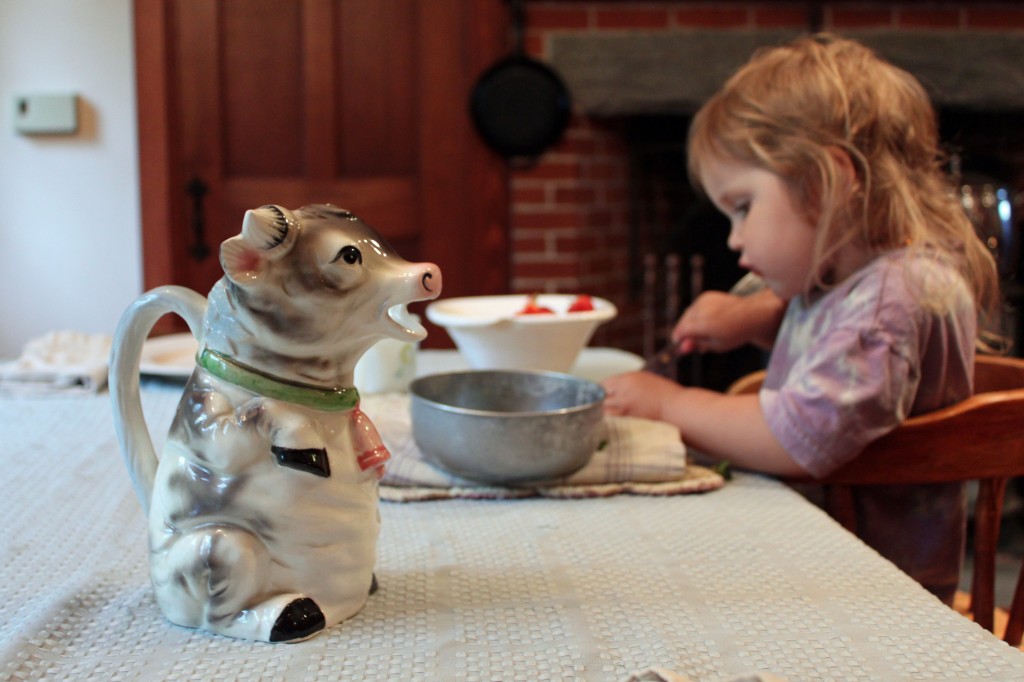 ~Joking about Billy Joel and Elton John tunes over dinner.  The grownups that is, the kids resumed their, "our parents are acting crazy again" faces, and continued on with their food.  And no, I do not remember which album "Tell Her About It" was on.
~picked up the Jane Austen dress that I had tossed aside months ago because after tidying up my studio, I can't remember where I put my notes and patterns for my other projects and I didn't feel like looking for them.
~I can't believe the change in the weather.  That heat wave really did break.  I wore a sweater for a while this morning.  When I came up to bed, after Steve had been settled for quite a while, I was mean enough to put my cold feet on him.  He was sweet and smushed them up between his to warm them, instead of say, violently kicking me away as would have been justified.