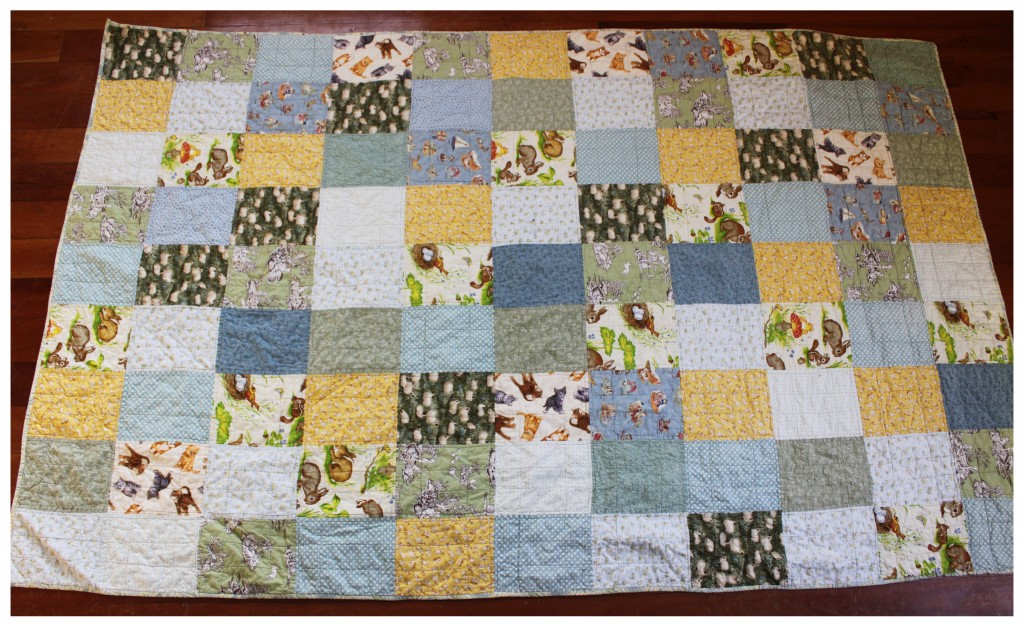 This project has been finished for a while now.  It would be very embarrassing to admit exactly how long it sat in my studio looking like this…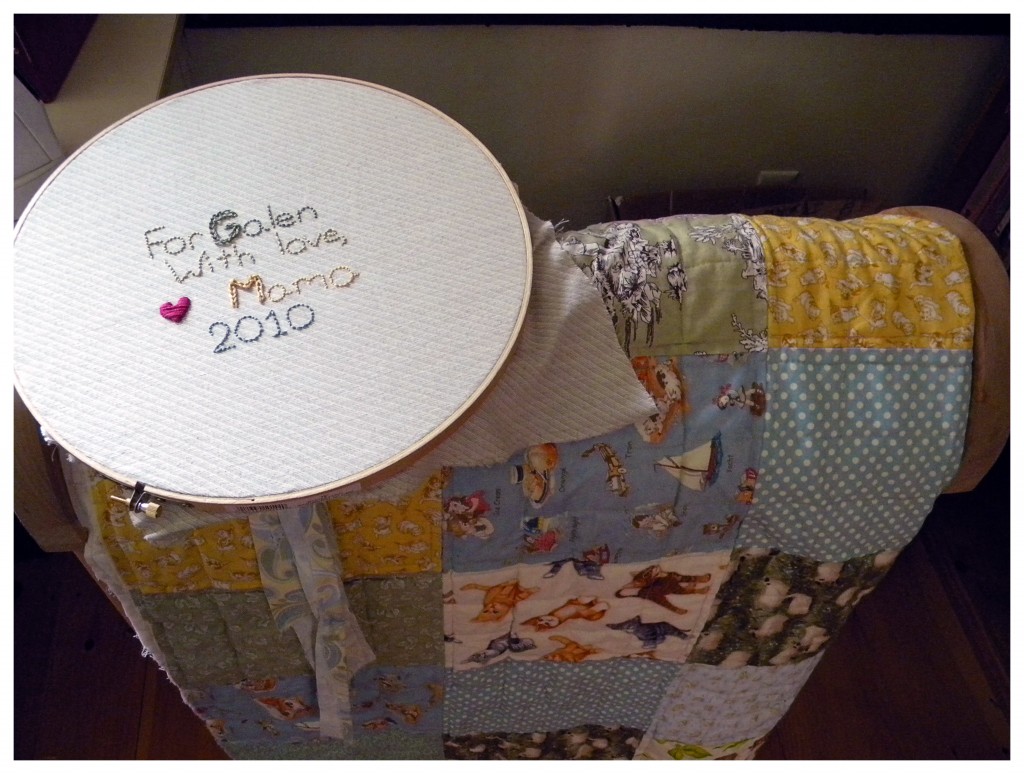 But it's done now and I am so very excited to finally be sharing it here!  My first quilt!  I finished a quilt!  I'm a quilter!!!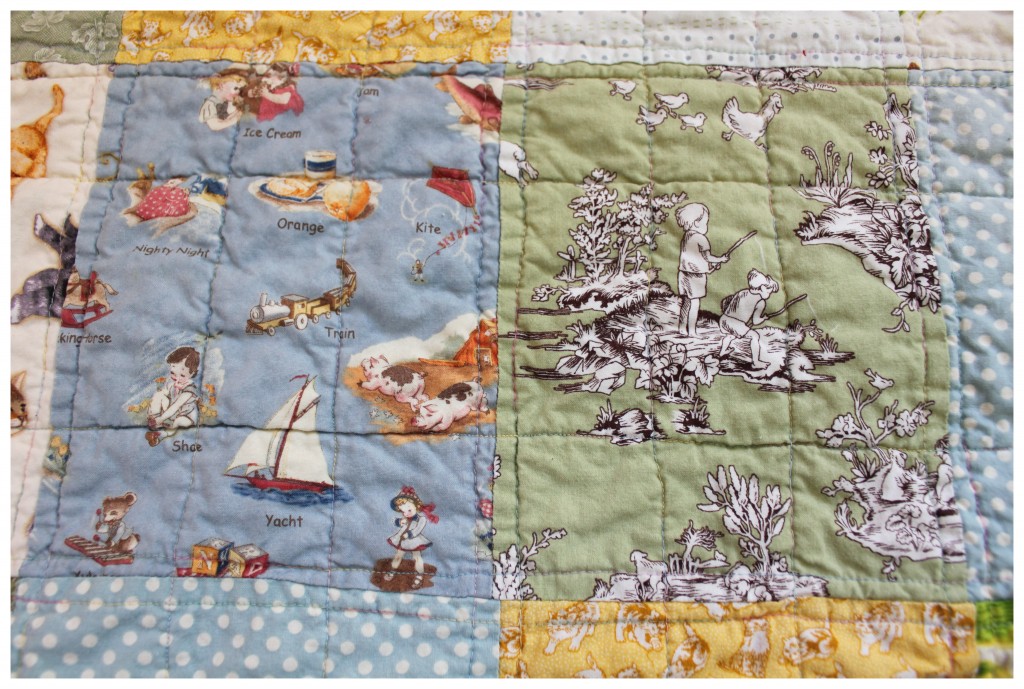 And it's sloppy and so very far from perfect, but I love it anyway!  And, luckily, so does the little four year old guy it was intended for.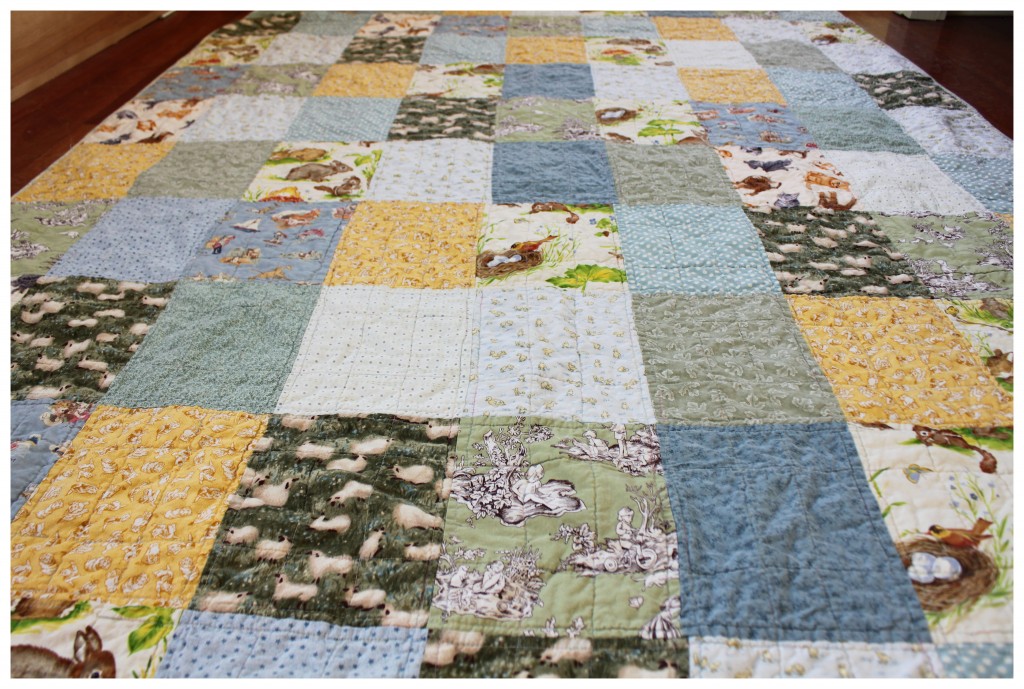 I call it my "Storybook Quilt" because so many of these lovely fabrics remind me of the illustrations in vintage children's books.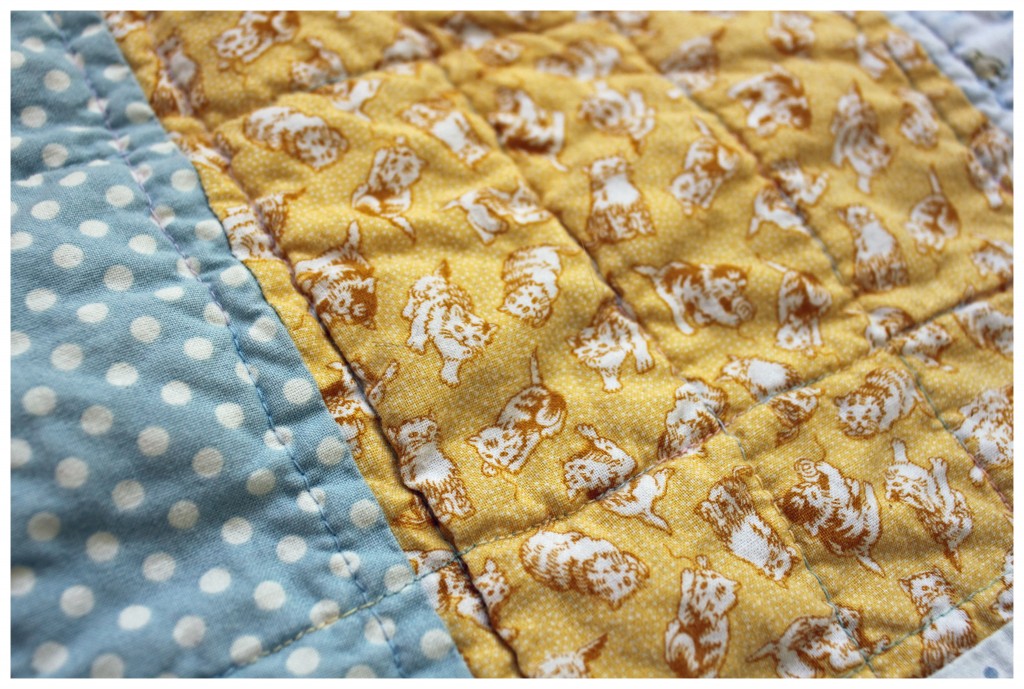 There are some really beautiful and special fabrics in this quilt.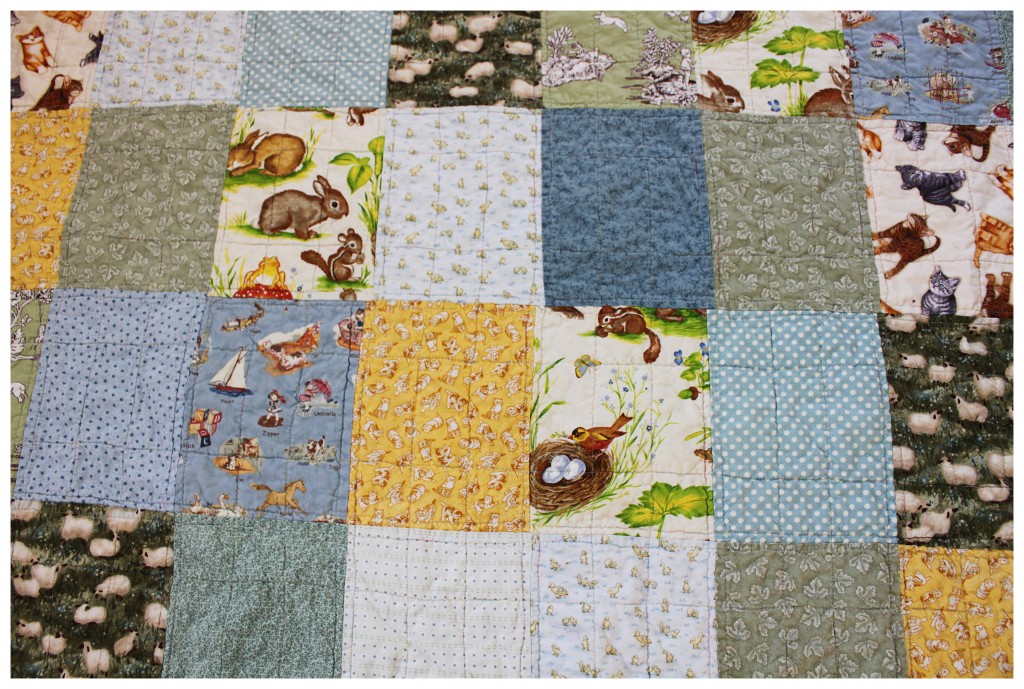 And now on to Iain's quilt (just as soon as I figure out how to use my sister's machine).