This post works out to be a scrapbook of sorts, with scenes from both our celebration with my family and images from their actual birthday.  January 5th marked their 2nd and 11th birthdays, respectively.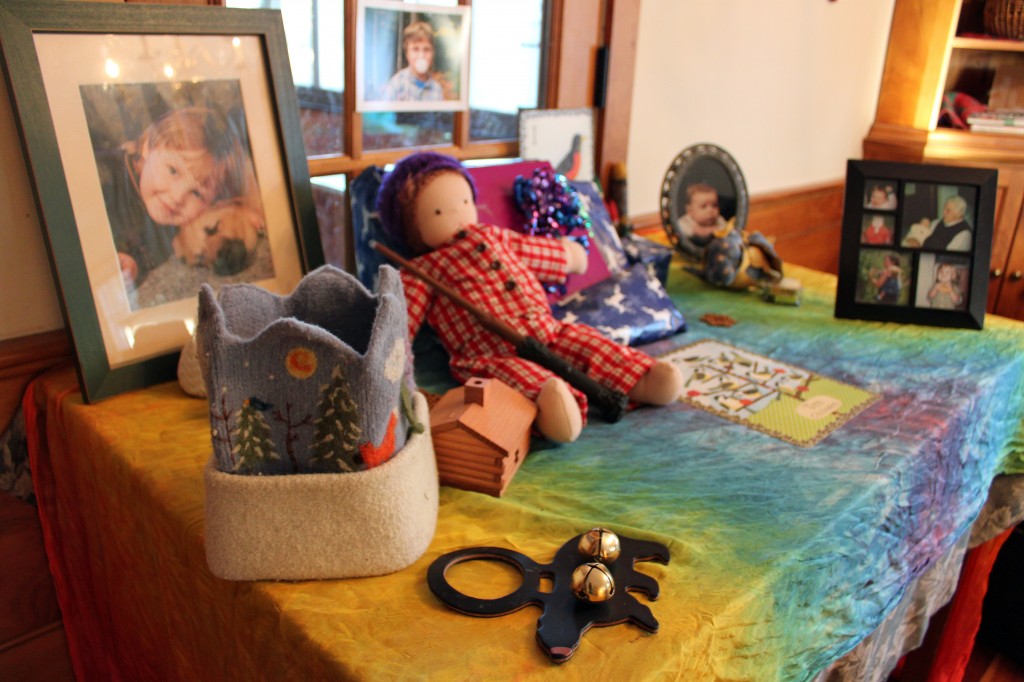 ~Iain's Birthday Table~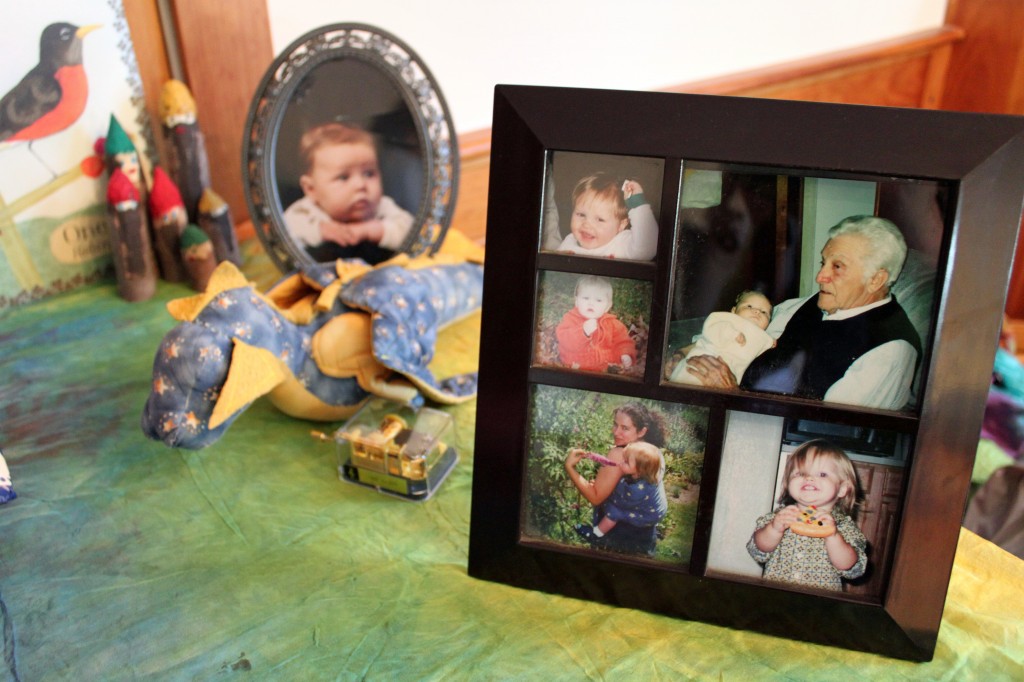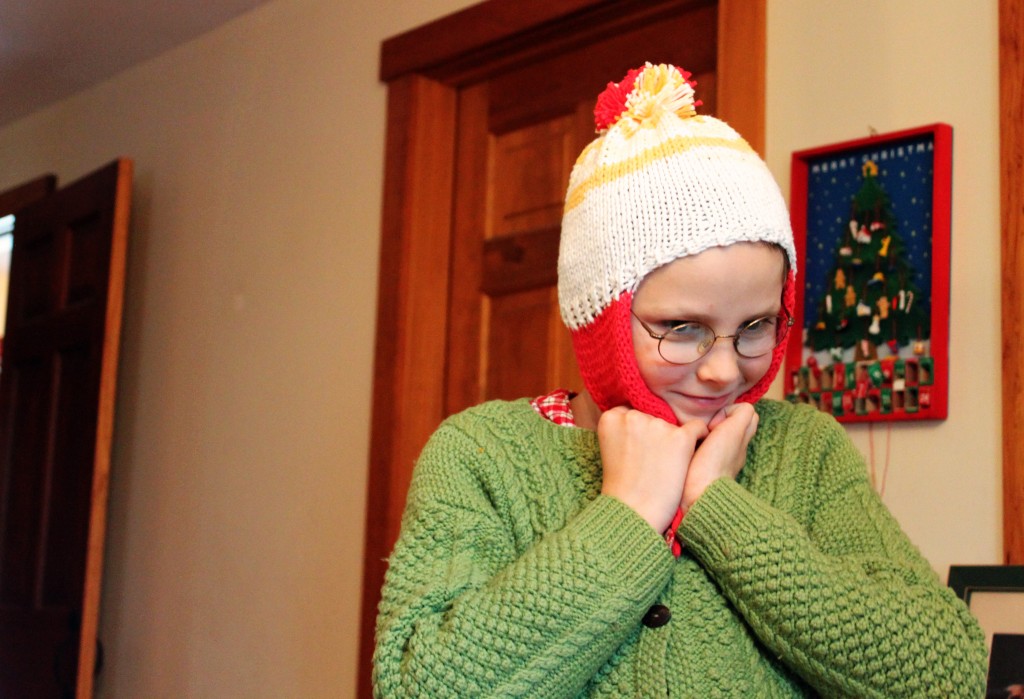 ~trying on a new hat, made by my sister~
~SURPRISE!~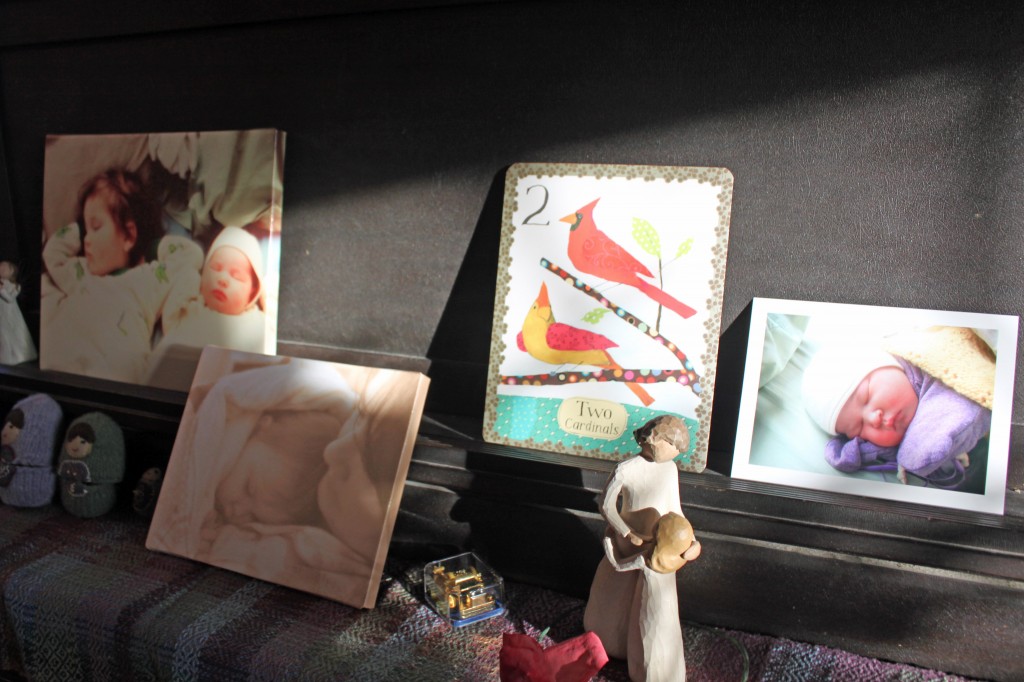 ~the Birthday Table of Wee Màiri Rose~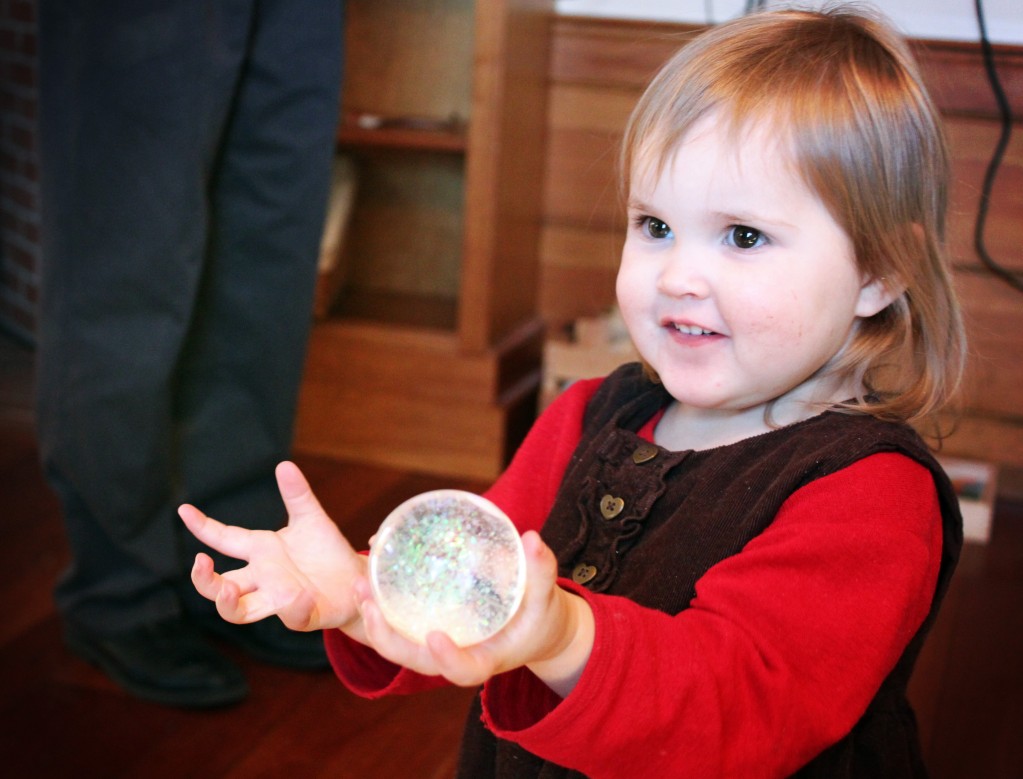 The 99 cent super bouncy ball from Iain proved wildly popular.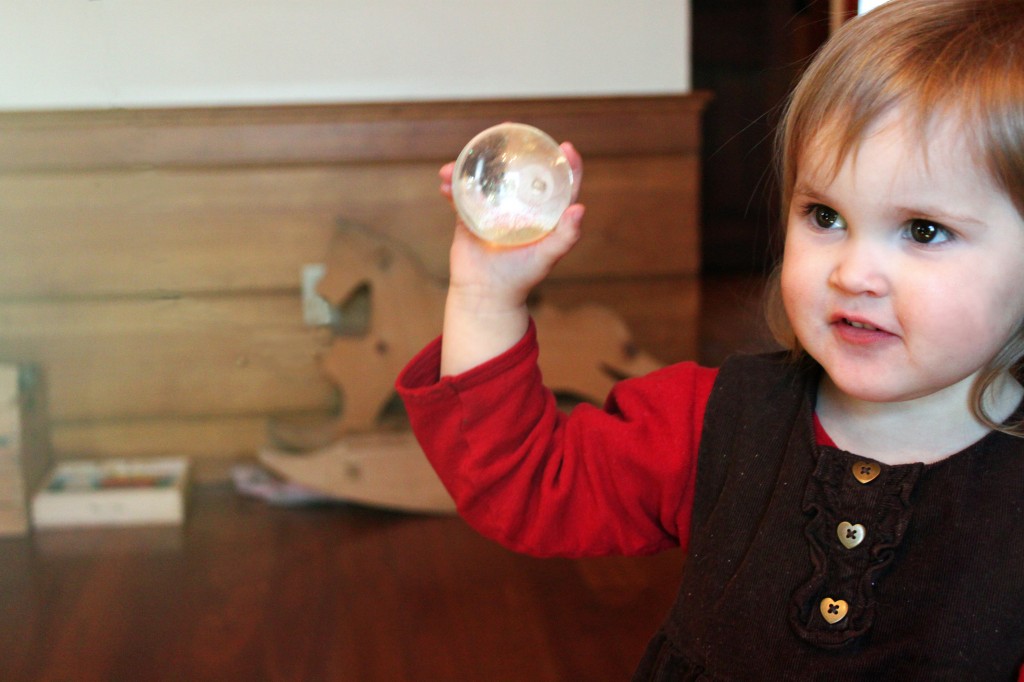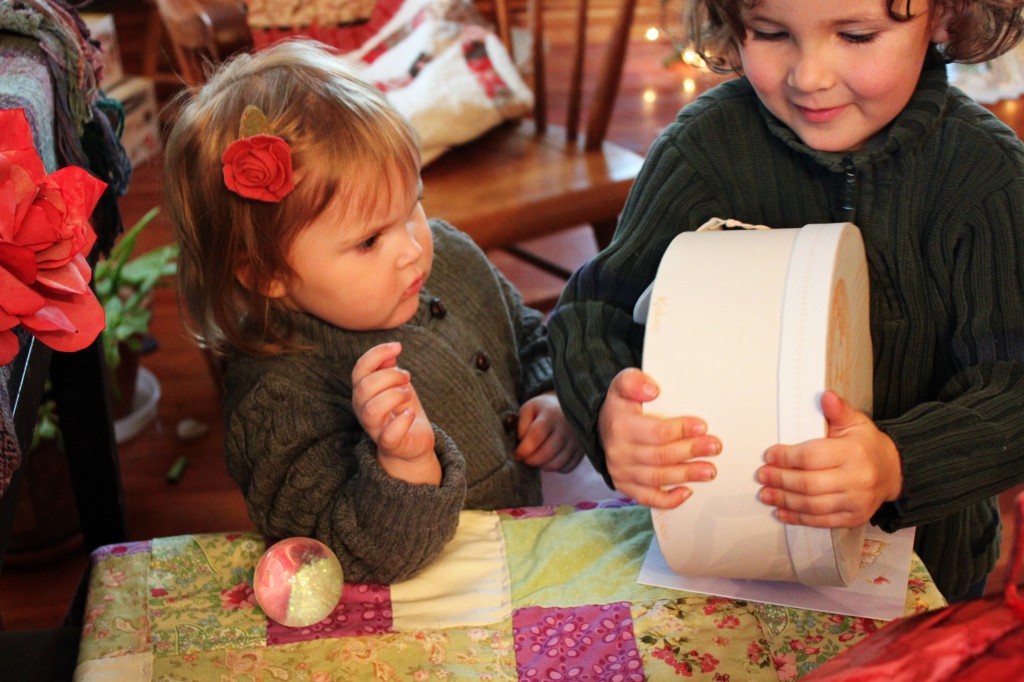 ~isn't it convenient to have so many big brothers to open your gifts for you?~
The rose barrette was made by Elijah and I, from
this pattern
.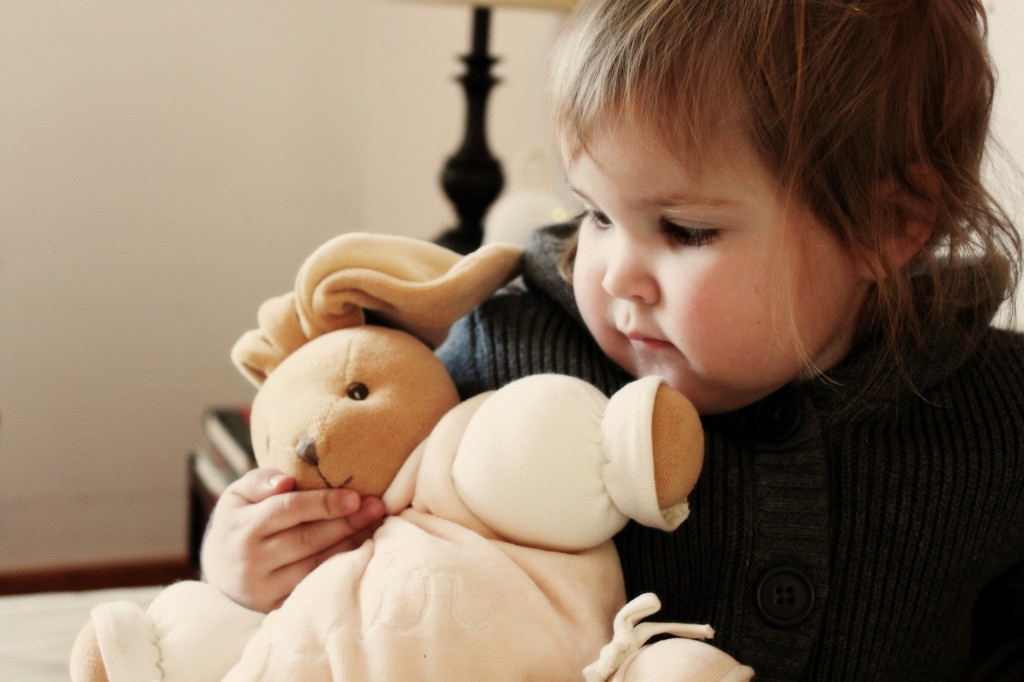 ~Little Sleepy Head and her new lovey bunny "Kaloo", on her birthday morn~
Màiri Rose walked around all day, aptly singing, "happy burday you-me! happy burday you-me!" (other familial re-writes going down in the books include "You say it's your birthday…deh-nah-neh-neh-neh-nah-neh-nah…it's Màiri's birthday too, yeah!")
Breakfast included blueberry pancakes with candles.  Iain only ended up with 3 candles, but he ate 11 pancakes, so it all worked out.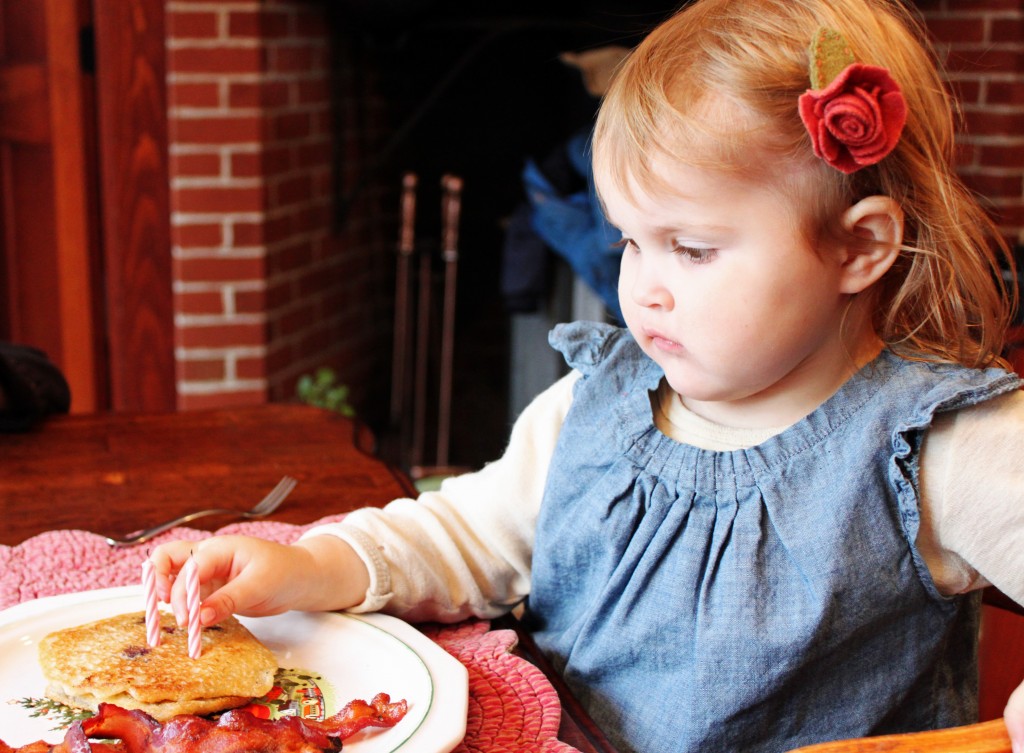 Another amazing year of watching these to incredible people grow (Iain is happy to report that he only has 2.5″ left to catch me).  I really can't believe how quickly it's all gone.  Here's to another full year of growing, learning and loving, together!
Pictures of birthday sweaters to come!