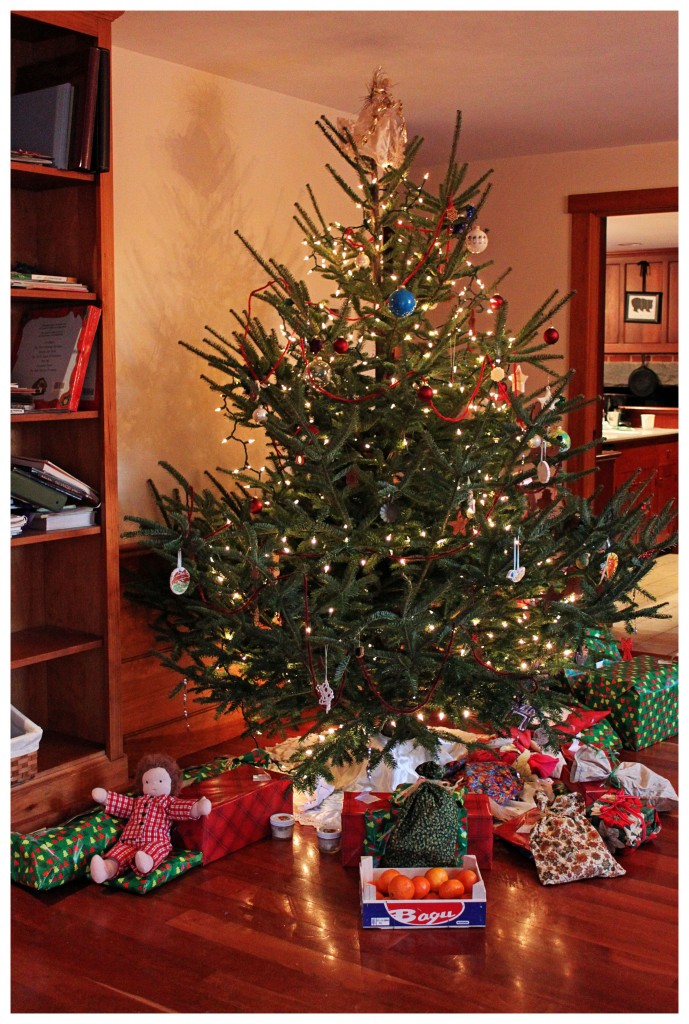 ~Anniversary flowers from my love (our anniversary is Christmas Eve).~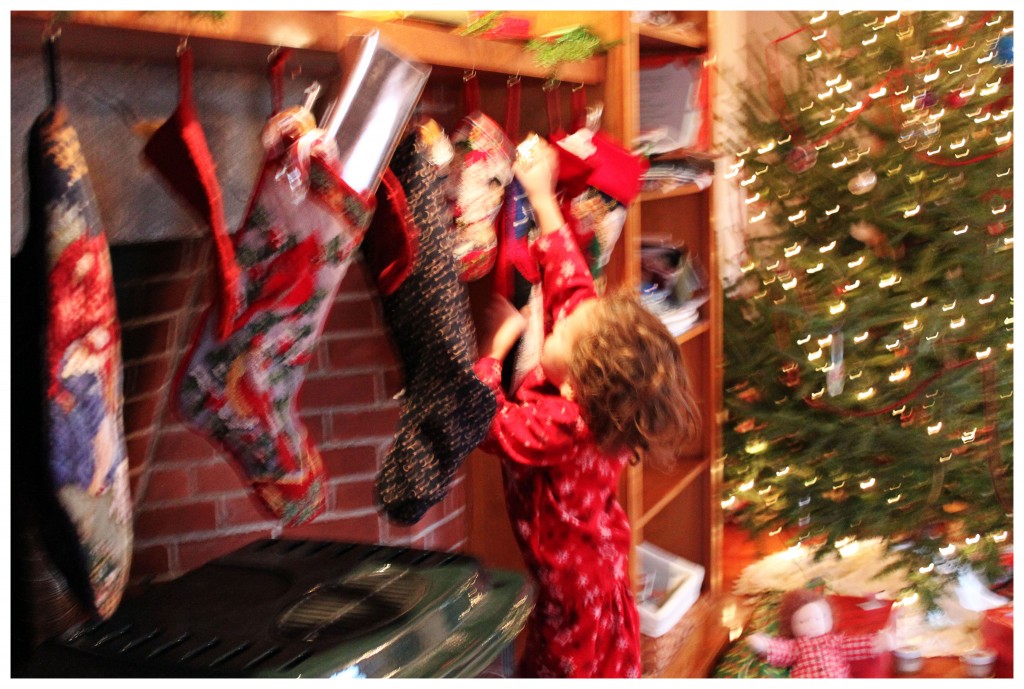 ~I love this blur of a mad dash picture. He promptly extricated a candy cane and didn't touch or look at anything else for about ten minutes.~
This years Christmas Eve pajamas (which actually appeared at foot of each child's bed on Christmas morning, after the mama pulled an all-nighter):
Pattern: Simplicity 2771
What happened was this; even though I started off the month feeling behind, I had made a lot of headway and felt good about getting everything done. I could have easily finished, had we not gotten a stomach flu. Between taking care of everyone else and being sick myself, I lost the better part of a week. Even so, I still would have made out alright, with a bit of rushing, had I not run into problems with both the pattern and my machine.
I did not like this pattern. I bought it in the printable form, so it had that going against it to begin with. If you've ever worked with a printable pattern before, you know what I'm talking about. If you haven't, don't! The instructions for piecing it together were not clear. And at least one of the pattern pieces didn't fit properly. There was seam ripping, there was cursing, and there was very nearly tears. I was actually briefly attached to the shirt, when I inadvertently sewed part of my finger to it, while trying to force the fabric through. And I was trying to force the fabric through because my machine doesn't like it when I try to sew anything more then two layers. And since this pattern has many places of 2 + layers, neither my machine, nor I, were happy. Through this whole thing, it continued to whine with a sound like slow and painful death, which, as it turns out, was exactly what was happening.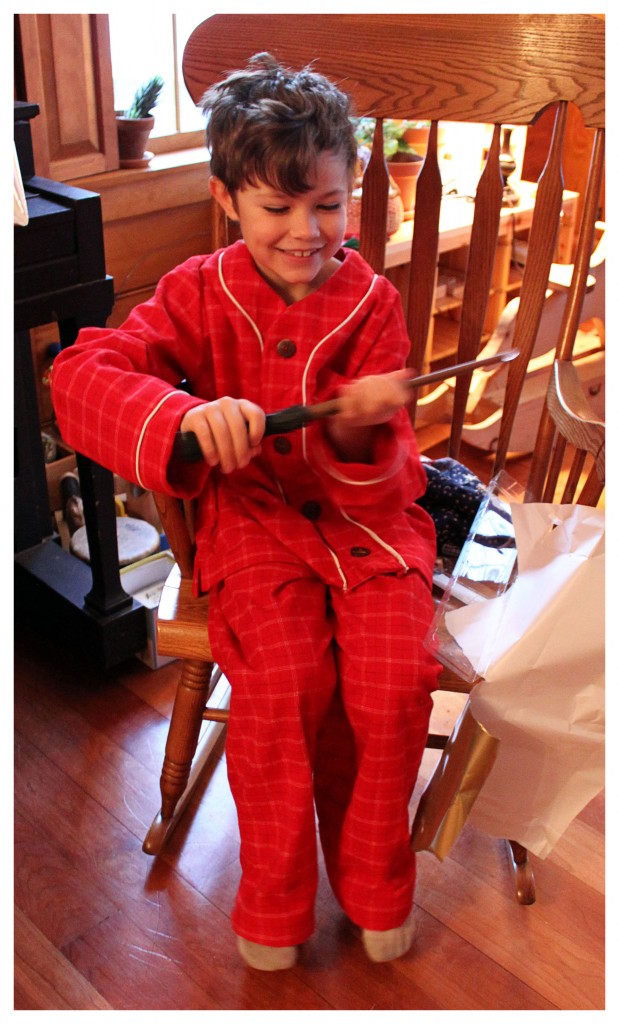 Pattern: Simplicity 2771, again
After Iain's, which turned out pretty poorly, I had to find another way. I happen to have my sister's machine on loan. It's an antique Singer, the first model ever to have a light. It's beautiful and fascinating and…. completely intimidating, mostly because I have no earthly clue what to do with the thing. I bought it for my her as a graduation gift and now that she's off at collage, she has no room for it. I borrowed it back with a plan to learn all about it, so that I can teach her when she comes home. Only, I haven't really gotten that far yet. It only does one stitch, a straight stitch, but it's strong and sturdy, and I knew it wouldn't have any problems with the multi-layer sewing. With her machine, Elijah's shirt actually came together easily. Which is why I would consider using this pattern again, now that I know how the pieces go together and which pieces to adjust to get everything to fit. I love the piping (though that's probably a big part of what lead to the early demise of my machine).
Towards the ends I started having trouble with her machine too. I don't think this has anything to do with the machine. I think it's just that I have no idea how to use it. I'm not even sure that I'm threading it correctly. I think I did something to screw up the tension. It got to the point where I feared I was going to either damage the machine or my project. I tried to switch back to my machine, but I literally could not get it to sew a single stitch, which leads me to Galen's…
Pattern: Kwik Sew 3604
Galen's shirt was sewn entirely by hand Christmas Eve into the wee hours of Christmas morning (along with all the buttons and waistbands on everyone's pjs). Thank goodness for Kwik Sew! I never would have made it through the Simplicity pattern. I had planned to make these Kwik Sew ones for him all along, so it just worked out right.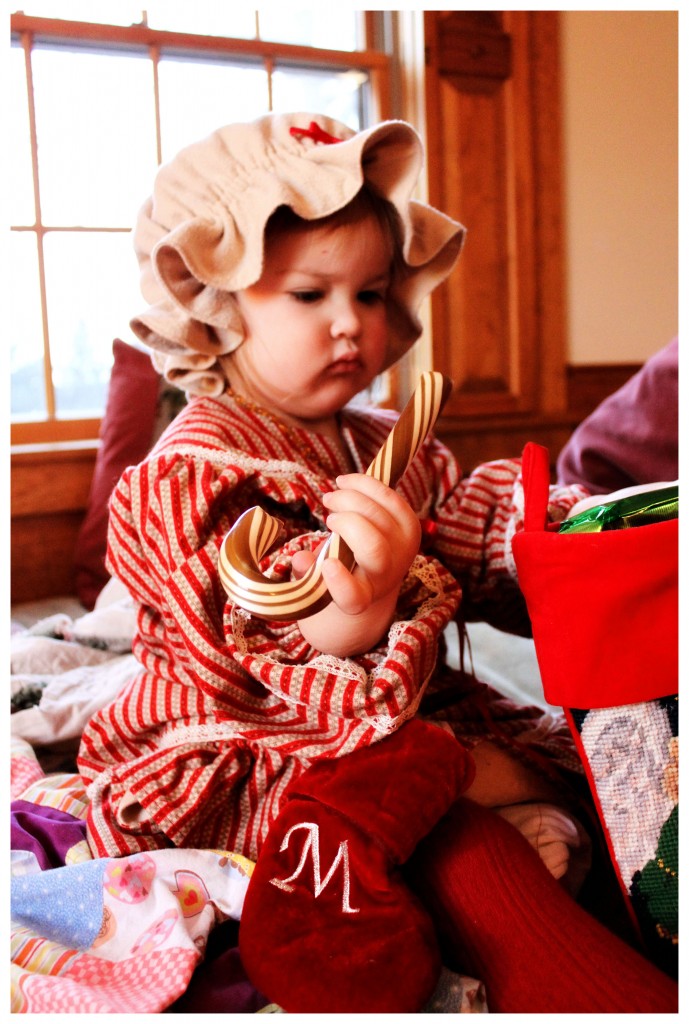 Patterns: Simplicity 3586 for the nightie
for the cap I looked at a couple of tutorials on-line and pulled together the elements that I liked from each.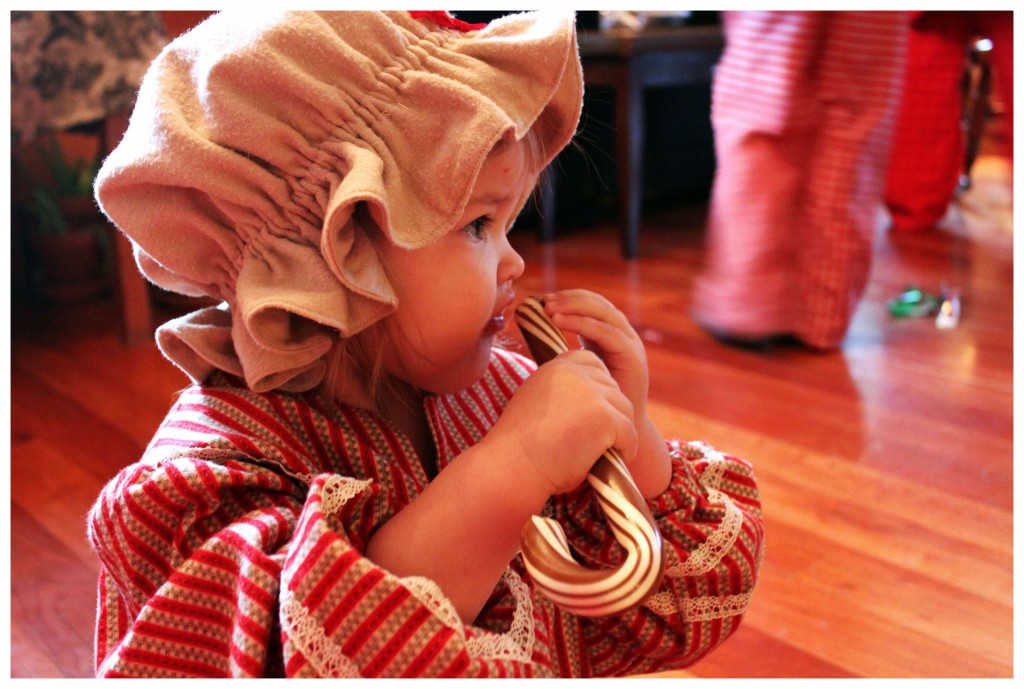 This one was actually the first one done, before we even got sick. I don't remember having any trouble with it. And after talking about all of the other projects, it's quite a relief to say that!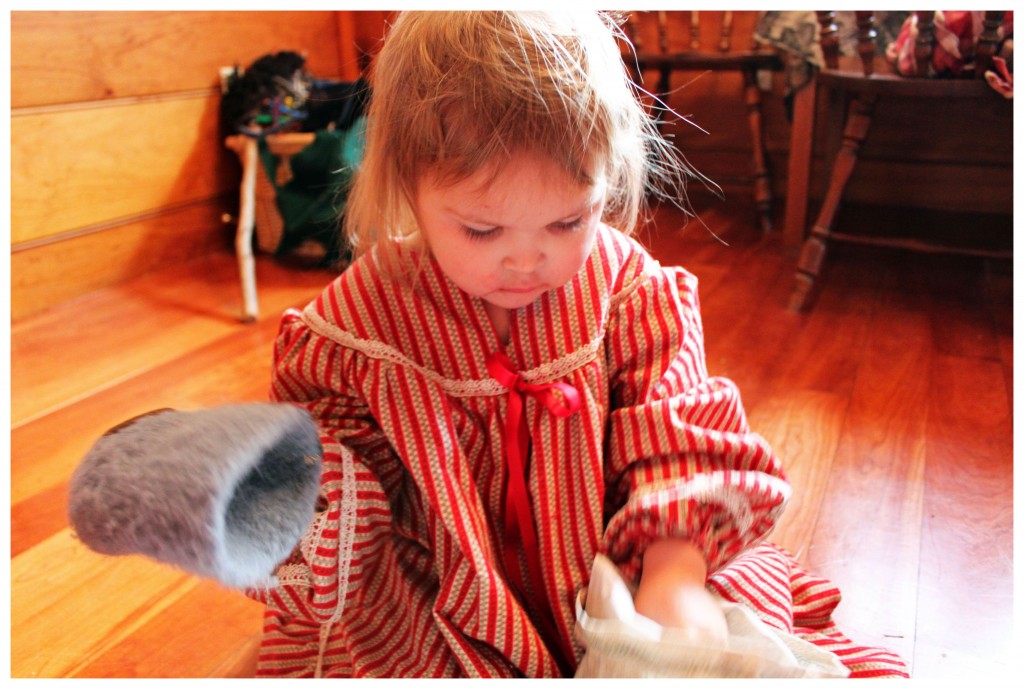 p.s. the big gorgeous candy canes are by Hammond's Candies the ones labeled "all natural" are dyed with vegetable dyes and are gluten-free!