I'm taking part in the Holiday Home Tour, hosted by Mama Urchin.  It just seemed like a fun idea.
We've been in a different house for Christmas for each of the last three years, so we don't really have a set way of doing anything.  Every year we've had to start fresh, figuring out where the tree should go, where to hang the stockings and so forth.  So far (I'm really not done decorating yet, it something that evolves for us over the course of the entire month), I think this is my favorite combination yet.
So, without further ado, welcome to our home!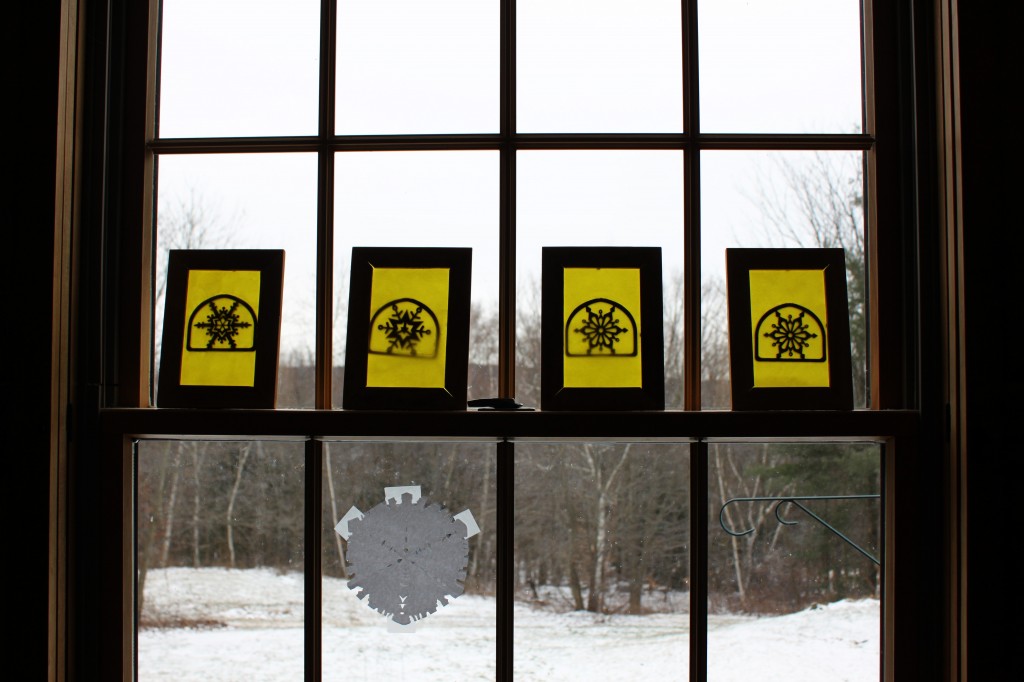 I have just a little bit to share today, some of the things we use to decorate our windows.  The snowflakes above were a gift from my Seasons Round Exchange partner last year.  They are laser cut snowflakes, much like the ones we got for our tree, that she sandwiched between kite paper and framed.  I think she meant for them to be pieced together as a lantern, which would be very pretty, but I've just been propping them up in a window.  They really look nice when the sun is streaming in, which unfortunately it's not in this photo.
Below is the door out to our stone patio, covered in the window stars that the children and I made last year.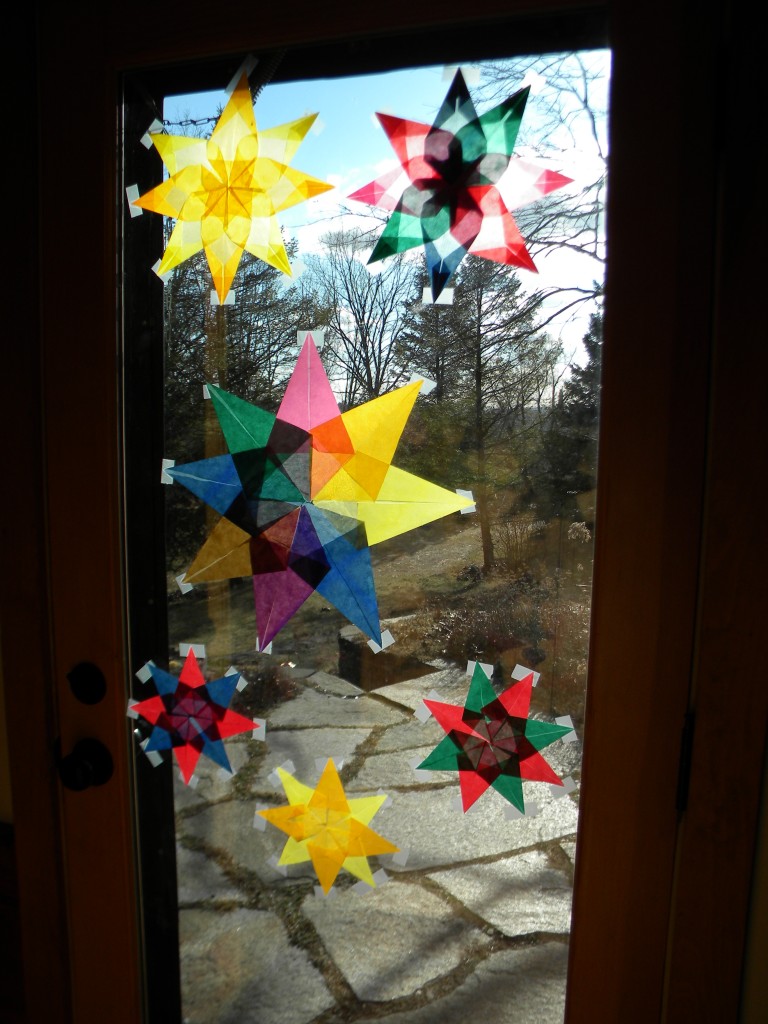 And here is what it looks like now that King Winter has started to walk among us…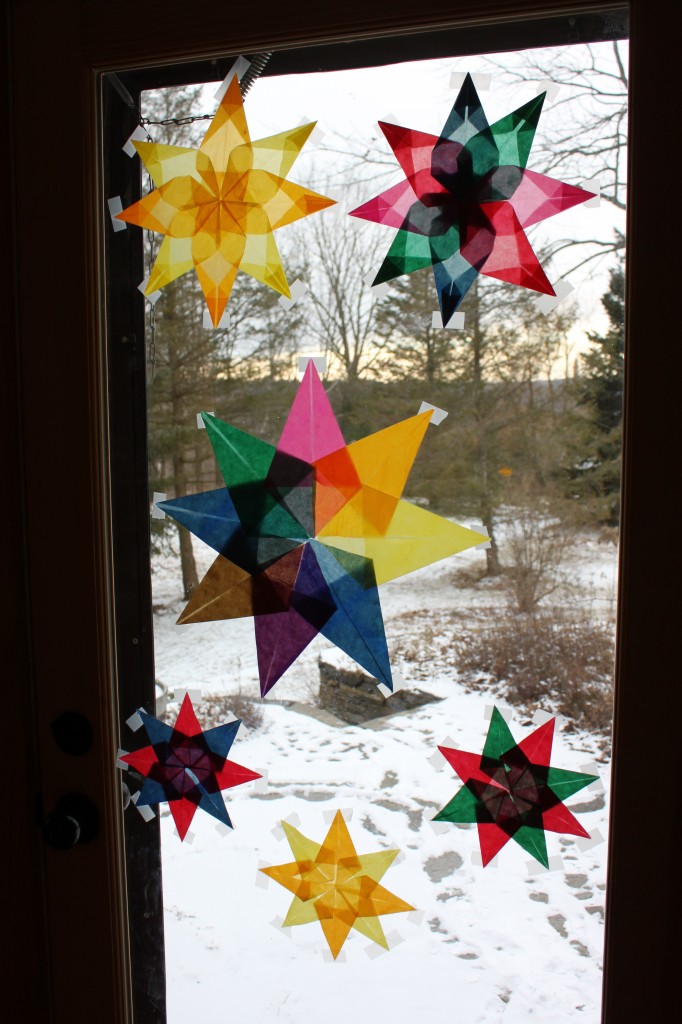 The way that the tape shows is kind of irritating, has anyone found a type of tape the is less conspicuous for hanging snowflakes and window stars and such?