Last week someone asked me how the Christmas crafting was coming along.  I told them that if I had one child, I'd be all set, but since I have four, I'm screwed.  Which is still kind of an accurate statement.  I have gift and pajamas, all finished, for exactly one child.  But somehow I'm feeling more optimistic about it this week.  Having that one stack of things, really and truly done, no buttons to sew or anything, but totally complete, is reassuring somehow.  I don't know if it's that feeling or that I've given myself permission to relax about it a little and not get worked up, but I feel ok with things going however they end up going.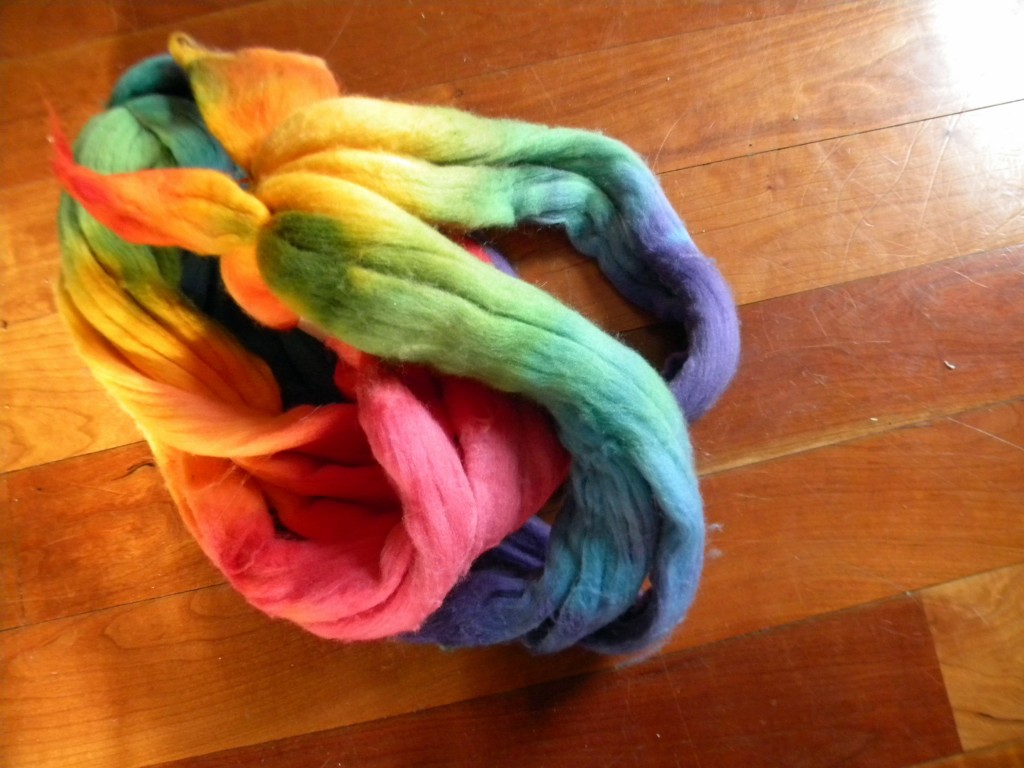 I still plan on finishing up pajamas for everyone, and hopefully a few other things.  We'll see how it all works out.
Meanwhile, the elves are at it again…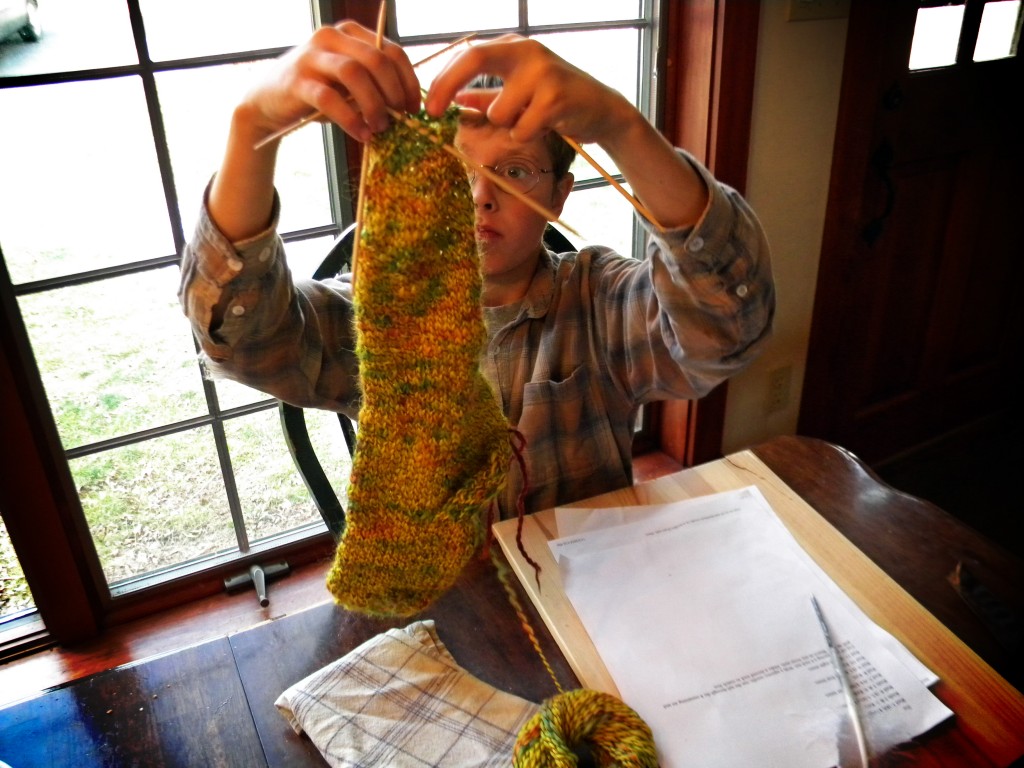 Next year I think I'm going to make a chart, showing the direct correlation between the number of days from Christmas and the state of my house.  As the number of days left goes down, the mess multiplies.  I came down from putting the little ones to bed the other night to find my living room looking like this:
No, it did not look anything like this when I went up stairs.  And no, as it turns out, our hamper didn't explode.  This is just what the space around Elijah Rain looks like during a creative frenzy.  No dirty laundry, honest.  Ok, well, the stuff on the drying rack is laundry, but clean laundry.  I'm trying hard to stress the importance of taking it one thing at a time.  Completely finish with that one thing or one part of a thing and then calmly put it away and move on to the next thing.  I wonder where on earth he could have picked up bad habits like this?  *ha-hem*  doot-dah-doo….
And on the other side of the room was Iain….
working on his own Christmas present.
That Elijah is a tricky one.  We've been working together on a gift for Iain, but we don't get enough time alone to make it a complete secret.  We finally gave up and started working on it in front of him.  At some point Iain asked to help and Elijah consented, while refusing to tell him what it was or who it was for.  It's pretty funny.  I think he's kind of on to us at this point.