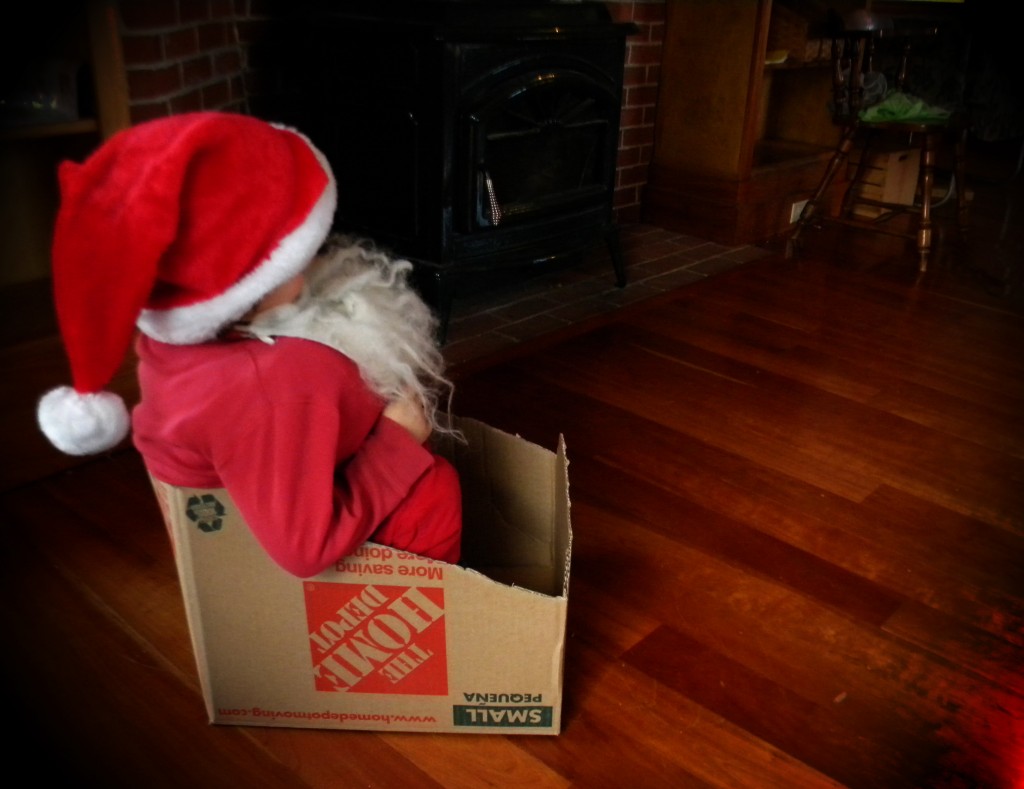 ~A couple of pictures from last week~
Clearly, they are ready for December, even if I'm not.  I'm getting there though, partially with the help of Advent baby-steps.  And also with the promise of some actual, honest-to-goodness, day time, alone time, this weekend, with which to get some crafting done.
Yesterday's advent treat was the making of cinnamon-apple sauce ornaments.  Oh, the house smelled so good!  We've always done the kind without glue, but maybe they would hold up better with?  We ran out of cinnamon and ended up adding in some rice flour, which made them too brittle, but still usable, for this year anyway.  I don't suspect they'll make it to next year.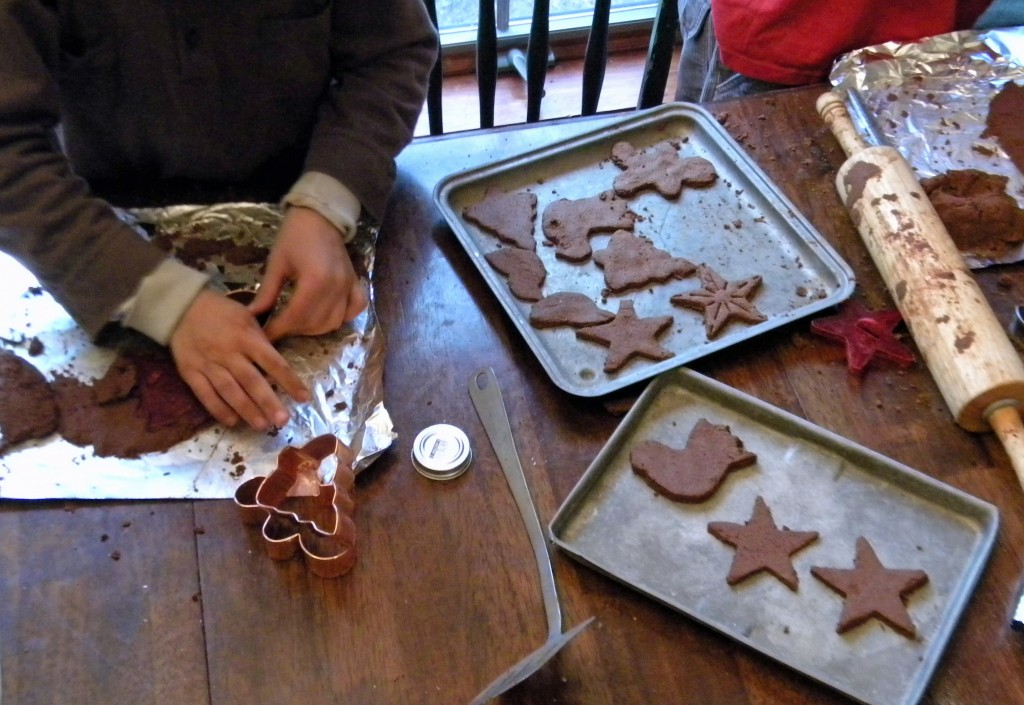 We were gifted a set of Christmas dishes a couple of months ago.  Today's task is to switch out our regular dishes for the new festive ones.
On Tuesday a friend asked me what I had planned for Hanukkah.  I think my deer-in-the-headlights look was fairly self-explanatory.  I completely and totally forgot the holiday entirely.  I mean completely.  Didn't even cross my mind.  Even though last month I would have told you that I absolutely planned to do something to mark the festival, on account of Elijah learning about Jewish culture this year.    So…a simple, and impromptu celebration was planned.  We made latkes for lunch and talked about the frying oil putting people in mind of the miracle of the lamp oil.  We talked about the menorah, it's symbolism and features.  I asked the two older boys to design a menorah for us out of supplies that we had around the house.  This is what they created:
I hope you are all enjoying your holiday season, however you choose to celebrate!