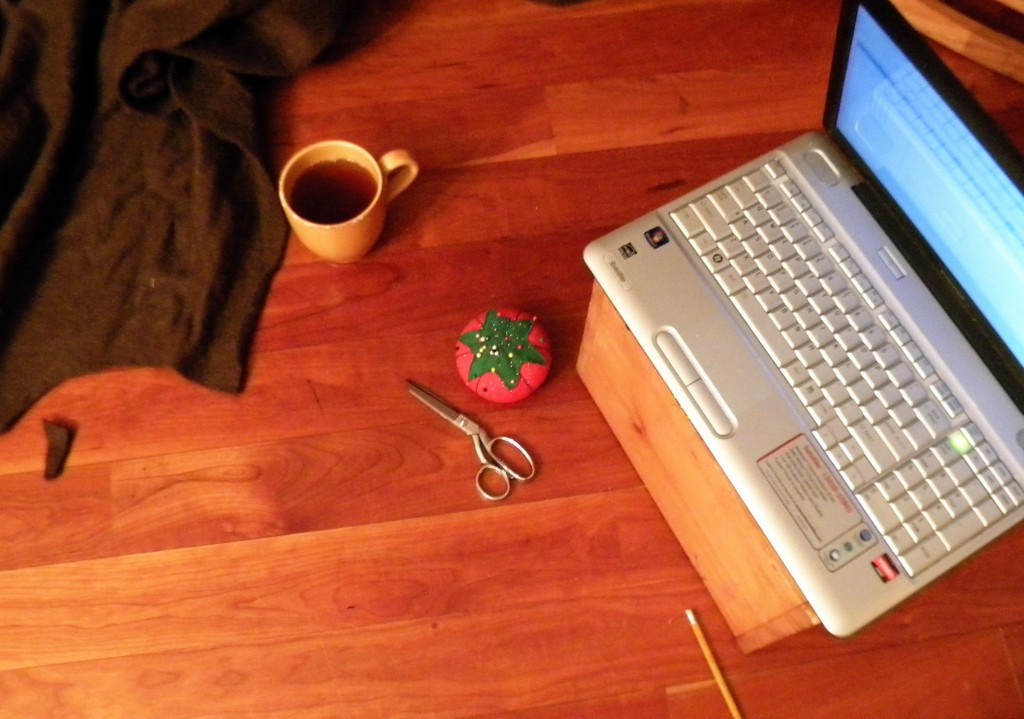 Above is where I was at around 2:00 a.m. on the 30th, with the main celebration planned for later that day.  But it all came together and by party time, we were ready to go.
Jack 'o lantern pinata, made by Iain, for the little kids…
Bat pinata, by Elijah, for the older kids…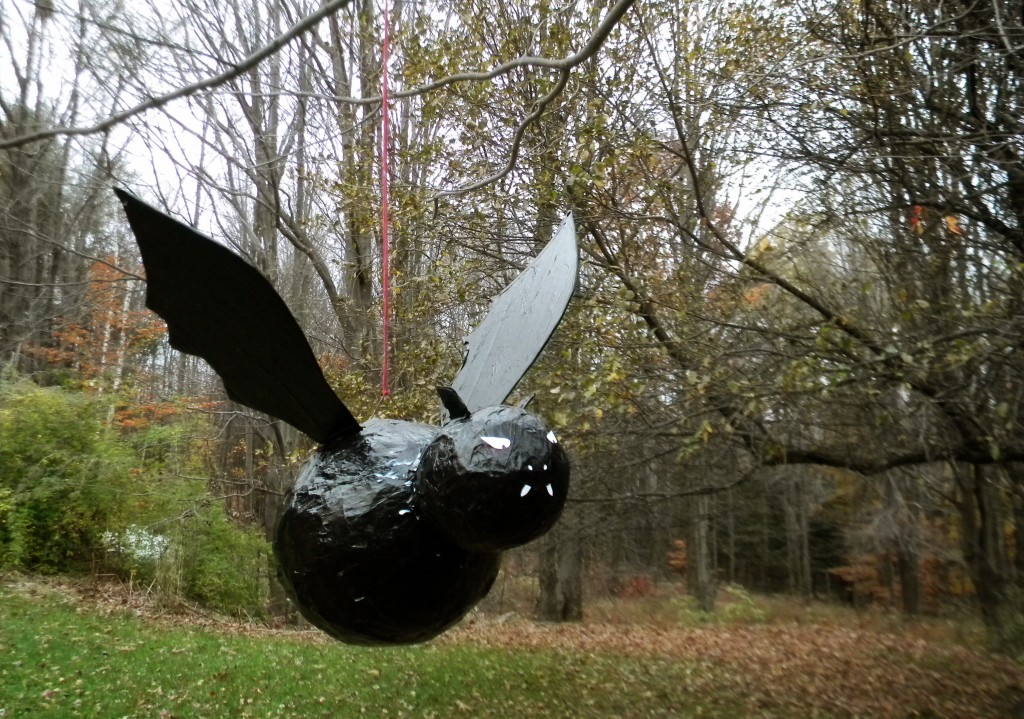 Instructions here.
And 14 tiny pumpkins, made by me.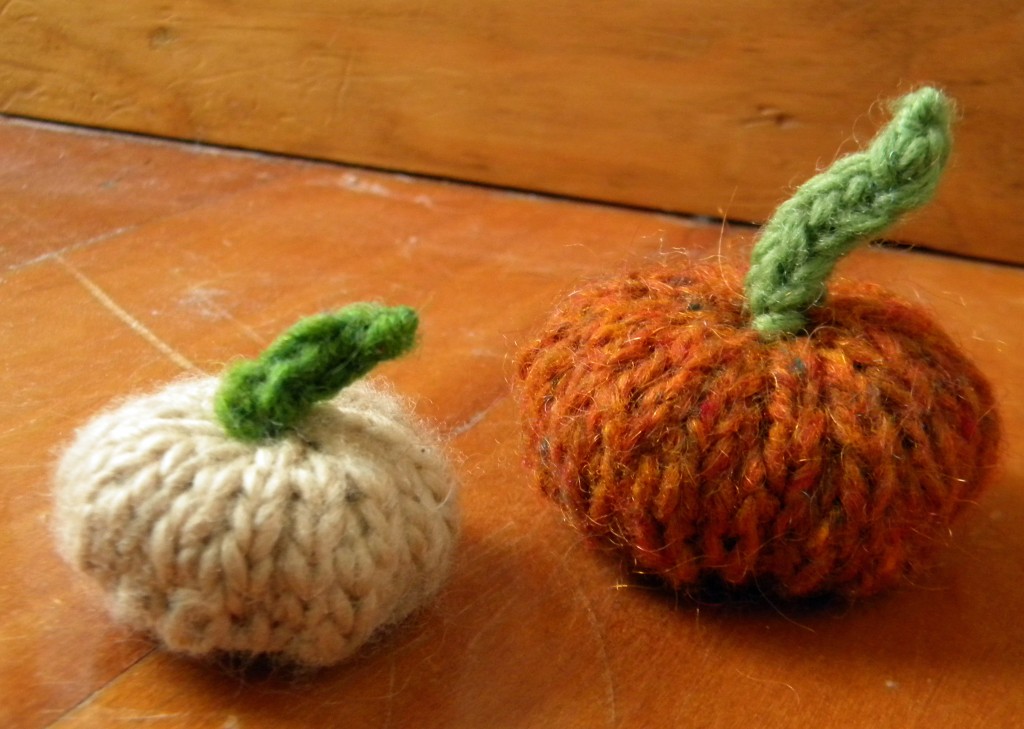 Made from various scrapes of yarn and different sized needles, using this pattern.  The ones that look like 'baby boo' pumpkins are my favorites!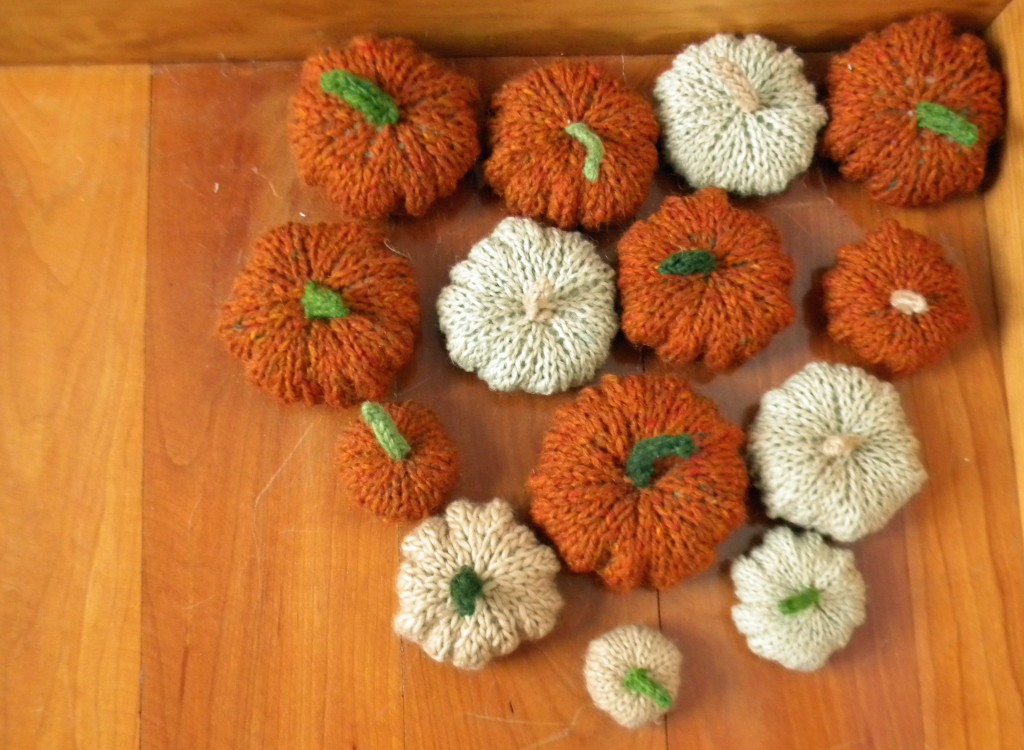 I'm going to try to share costumes tomorrow!