The Wee Girl has a rash.  It's the kind of rash that comes and goes.  It is not the kind of rash that is easy to identify.  It seems to defy all of the rules of rash logic.  Since it insisted on persisting in coming back and since it remained an anomaly that I couldn't identify, I made an appointment with our doctor.
Last year we found this great practice.  The doctors are all conventional doctors, but they are also homeopaths as well.  It's a fabulous combination, alternative medicine with conventional back up, and it's covered by insurance.
So, it's not just me, the doc doesn't understand this rash either.  We don't even have any good theories, but we're trying a few things and seeing how it goes.  In the meantime, she suggested a product that she thought might help.  After the appointment I headed on over to the co-op to pick some up.
Ingredients: olive oil, bees wax, honey, bee pollen, royal jelly, bee propolis
Ok.  Sounds good to me.
Then I turned over the small jar that fit nicely in the palm of my hand, and spied the $40 price tag.  I believe my exact thought was, "Pfft?!?  Screw that!"  I'm sure it's a lovely product and all, but seeing as I had most of the ingredients in my kitchen cabinet….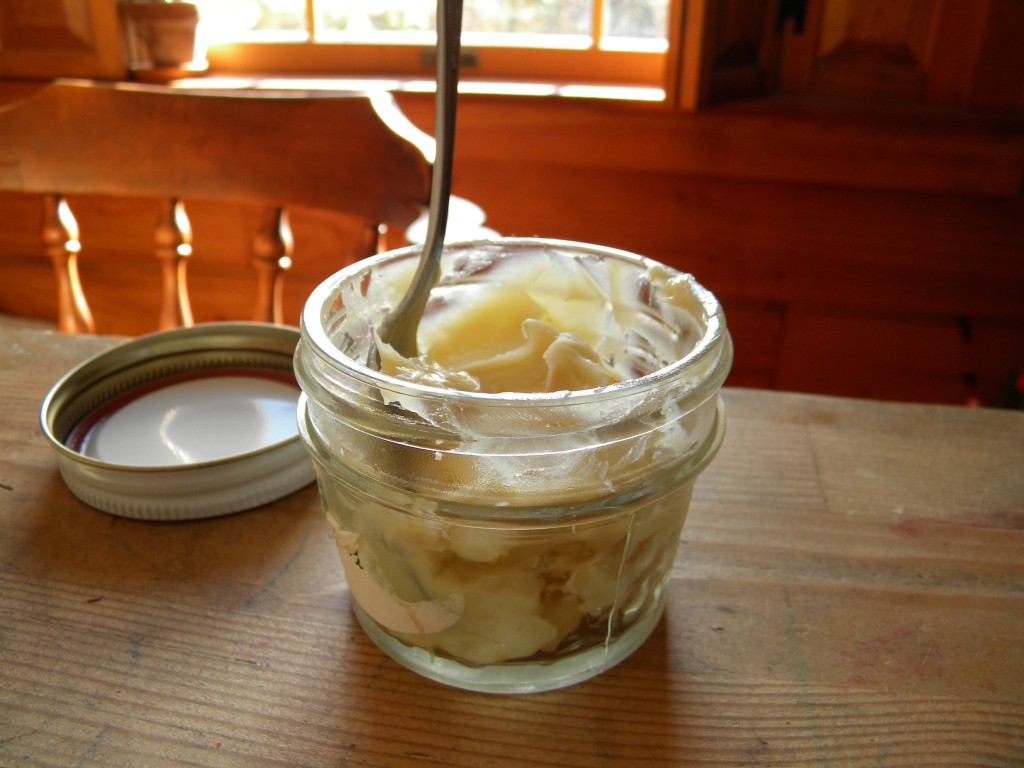 Right.  On to plan B…
Mommy Magic
All measurements are approximate.
In a small metal bowl I put roughly 3 heaping T of my home made beeswax polish (to make this I combine olive oil and melted beeswax. it's as simple as that. for this recipe I think keeping it on the thicker side, i.e. more beeswax, is a plus)
1 rounded tsp of pulverized bee pollen
2 1/2 tsp of honey
2 heaping tsp of organic lanolin (lanolin has amazing healing properties.  plus I'm partial to it because it comes from wool!)
Then I pulled out my handy-dandy submersion blender and whipped it all up until it was a delightfully thick and creamy lotion.
I don't know if it has any Divine Love in it, like the Egyptian Magic claims to have, but it does have Mommy Love, so I figure we're all good.
Mystery Rash looks lots better after one day of use.  Plus, it makes an awesome lip balm.