We were only in our last house for a short while before we started to suspect that we wouldn't be staying long, which wasn't really much of an incentive for taking the time to really make it our own.  Even though our stay here may only be brief as well (possibly as little as a year), continuing to live half in and half out of boxes without feeling at home, would surely drive me insane.  We were very lucky to find such a wonderful house, and I fully intend to enjoy our stay.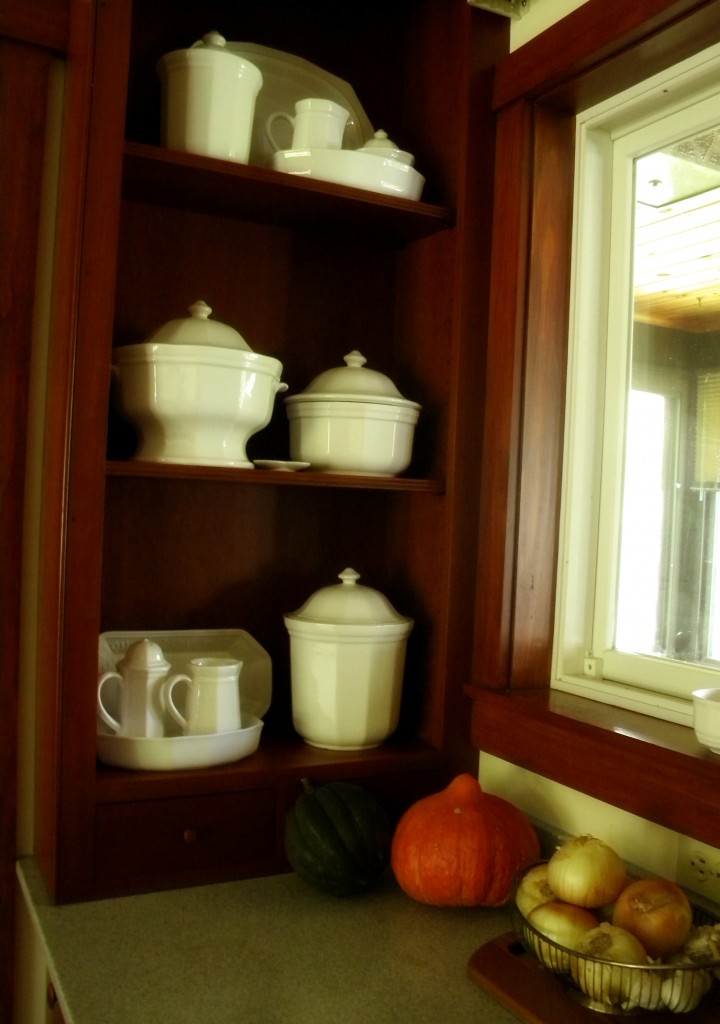 I was thinking a lot about Nicole's post here, where I wanted to start, and where to go from there.  The kitchen just seemed like the logical choice for us.  I spent a solid week and a half scrubbing everything down, unpacking boxes, putting things in cabinets, then moving those same things to drawers, before trying them in yet another cabinet, playing musical cupboards throughout the room and trying to get everything just right.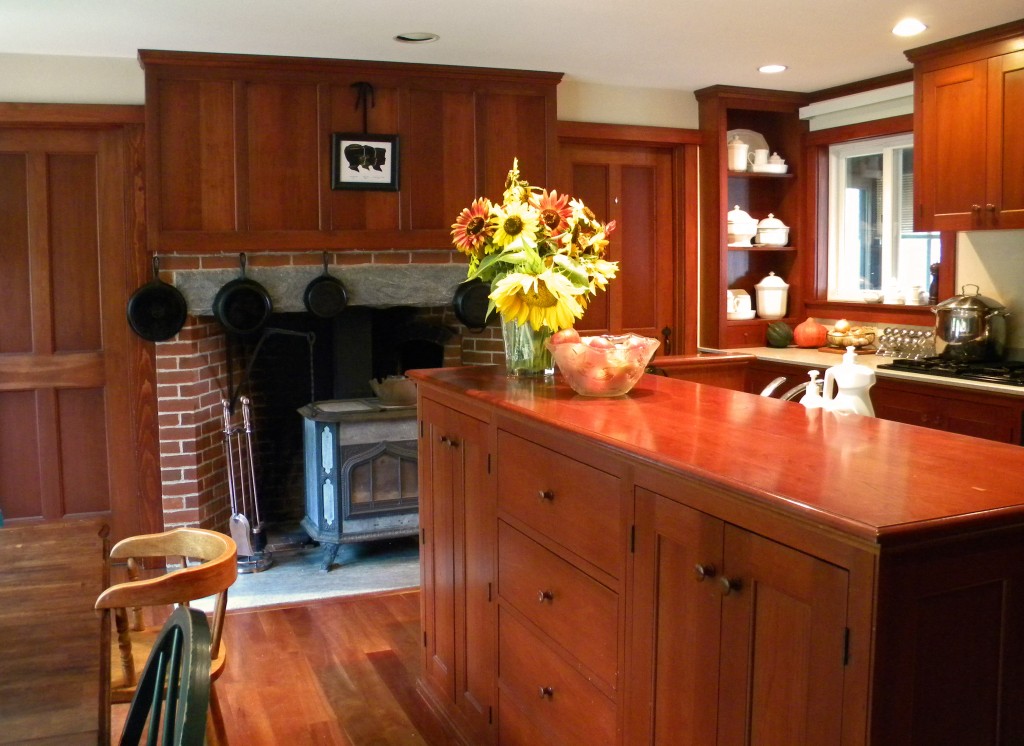 Slowly but surely, one room at a time, I hope to get somewhere….somewhere closer to "home" and "settled".
I suspect the hooks below were originally intended for stockings, but my beloved cast iron collection is occupying them now.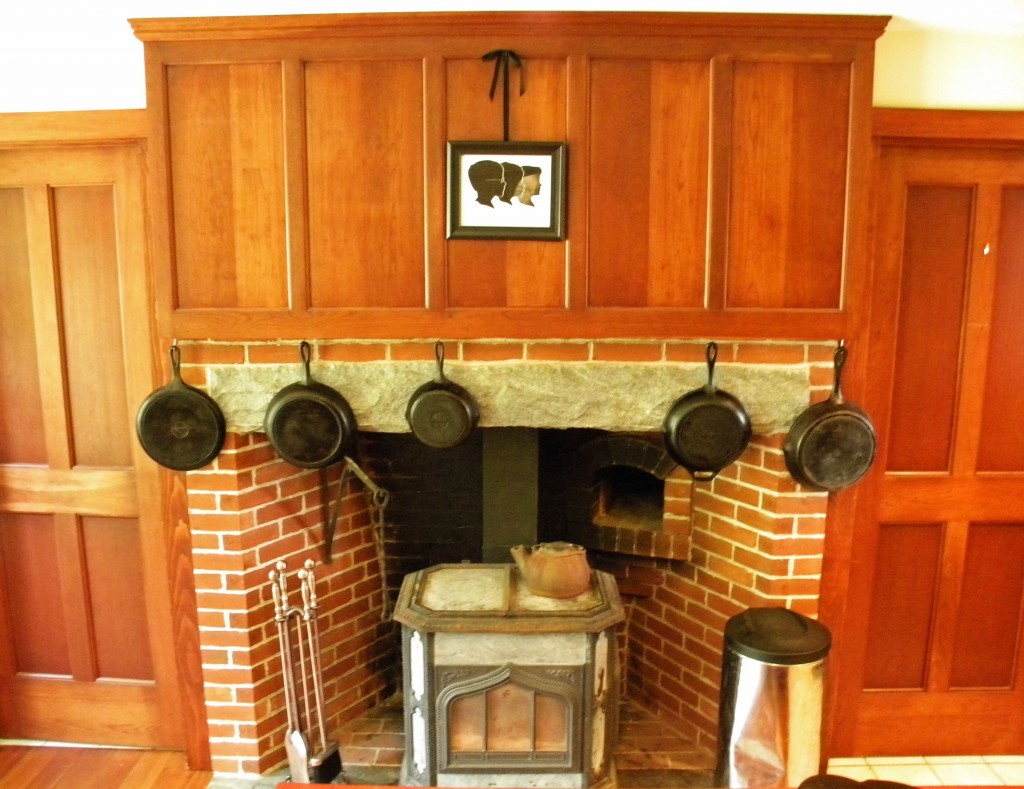 I should really get a close-up of the artwork on the wall above.  It's the silhouettes of my three boys, made by Simply Silhouettes.  I had them made as Christmas gifts for the grandparents last year, and since an extra copy was only $10, guess what found it's way home to me??  I love, love, love it.
I've been cooking a lot lately.  Not that I don't normally, but without really meaning to, I seem to be cooking even more then usual.  By Friday of last week, I was forced to serve combination of leftovers for two meals in a row because all of my pyrex containers were full and I had no room left in the refrigerator!
I still plan on doing something about the mini-blinds.  They displease me.  I need to get the kitchen set all put together nicely for the little ones.  And I still need to pull out the box with my Grandmother's plate in it.  It doesn't quite feel like my kitchen without that little talisman hanging over the door.
But other then that it's just perfect.
And just in time too.  One afternoon last week found me dancing around the kitchen, to the soundtrack from 'Big Night', with a basket of fresh herbs, a bottle of red wine and a great big pile of tomatoes, which can only mean one thing…
it's tomato sauce time!