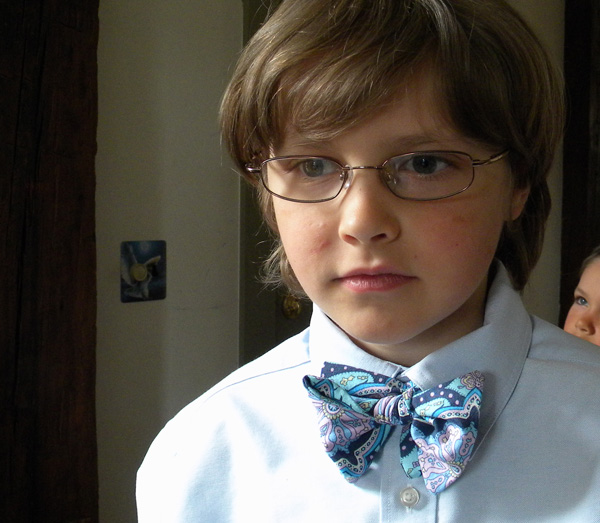 These boys of mine have long wanted bow ties.  I know not why.
These two were made from the same pattern as Galen's birthday one.  It's the 'Sunday Best Bowtie' by CrabAppleAttic.  I love the bit of elastic in the back for a comfy fit.
They picked their own fabric.  Iain's is an Amy Butler print that he picked out for a shirt, that I still haven't managed to make, and Elijah's is part of an old table cloth.