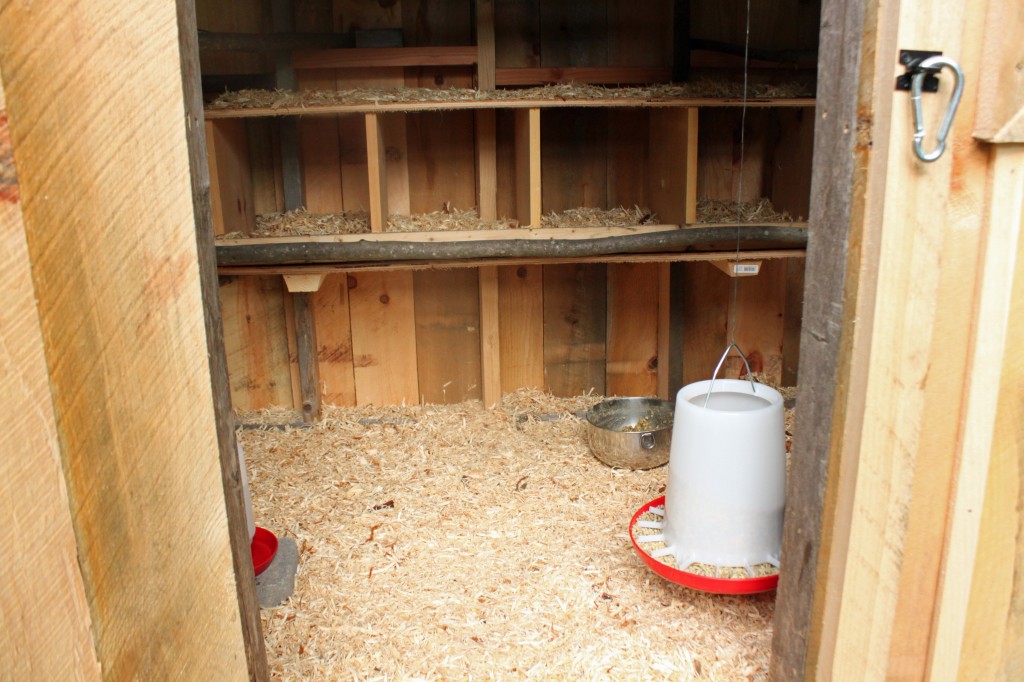 Good Morning, Mrs. Hen, How many chickens have you got? Madam, I've got ten.  Four of them are yellow, and four of them are brown and two of them are speckled red, the nicest in the town." ~Nursery Rhyme, a favorite with a certain little someone just now.
The coop is complete and now home to eight happy hens (though we are not sure that all of them are hens, two are growing decidedly rooster-ish): Dilly, Captain, Miss Pecks-a-Lot, Monty, Juliette, Buffy, Alys and Vita.  The last two being named by me after two of my favorite gardeners.
Elijah designed the coop and Steve, Iain and Elijah built it.  My sole contribution was to interrupt them when they were making excellent progress to drastically slow them down by requesting they cut scallops in that trim piece, which looked far more charming in my head and far less like the awning of an ice cream shop.  Do I redeem myself at all by relaying that since these pictures we've added shutters and I ripped all of the wood for them?  Probably not.
I'm quite enjoying keeping chickens, with the notable exceptions of the pooping on my front steps and eating of my hostas.
Save
Save
Save
Save
Save
Save
Save
Save