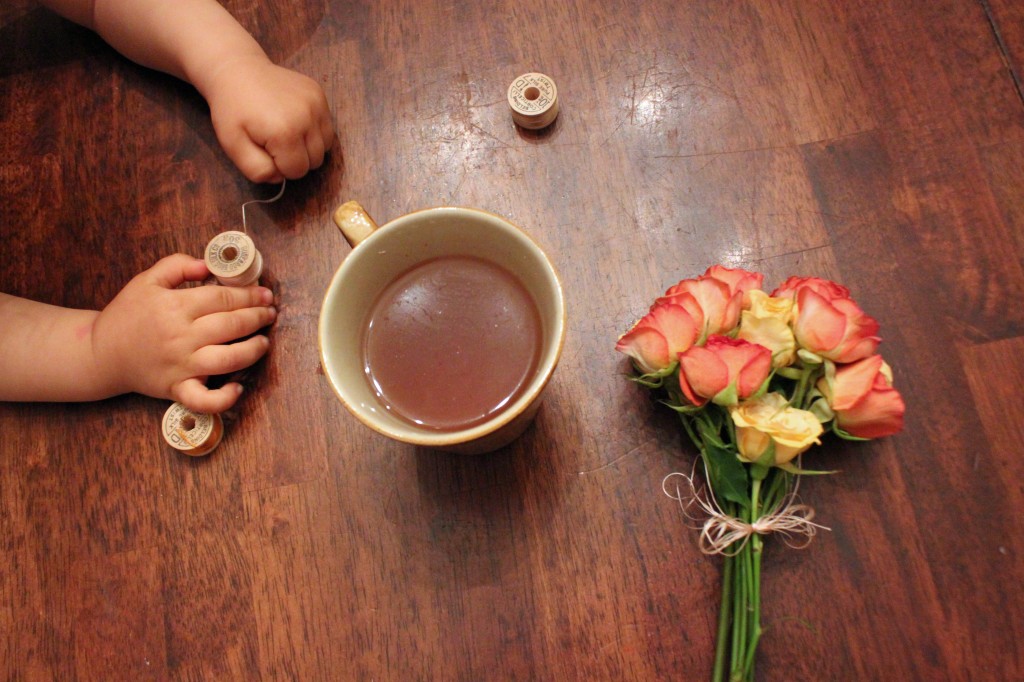 Whenever I see a pretty vignette on other people's blogs, I'm always like, "wait, where are the grabbing toddler hands?!?"
Hiding out in bed, finishing up hand sewing the last seam on a tie for Elijah's birthday.
We're chick sitting for a few days, while we continue to consider the possibility of starting our own flock.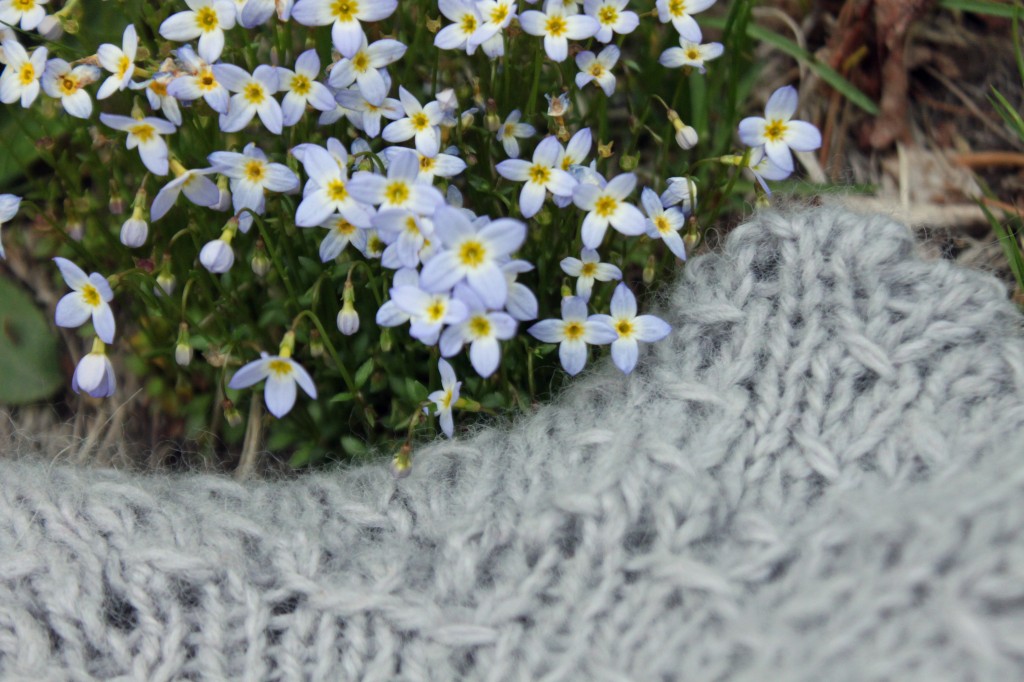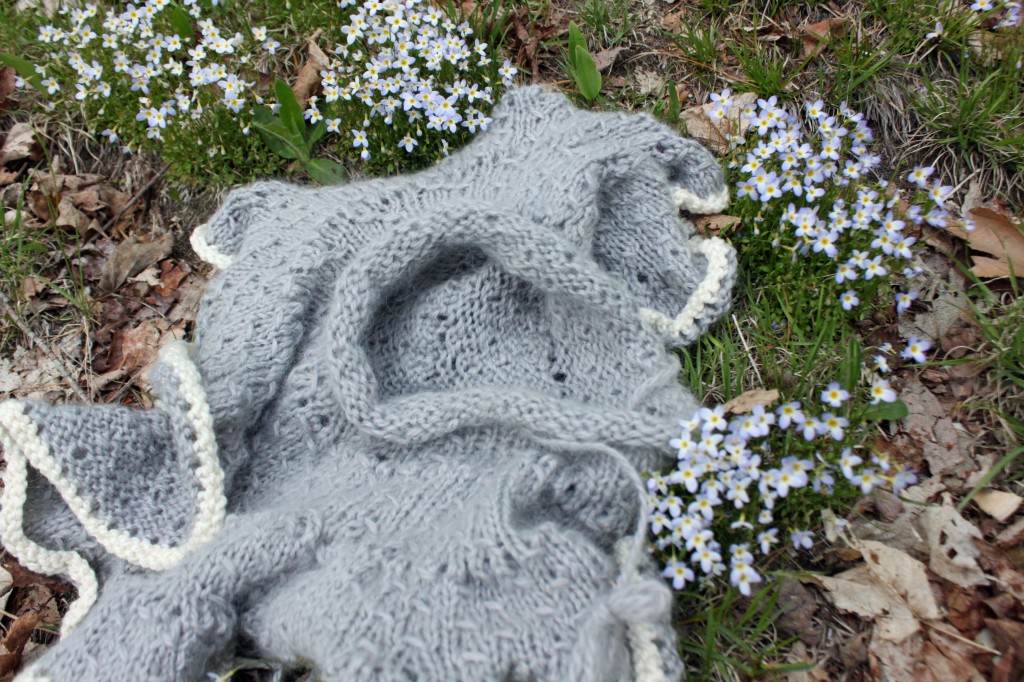 After my post last week, I spontaneously cast on for a cowl, designing it as I went along.  Rhythmic comfort knitting: around and around and around… I thought I might use one ball for the cowl and the other for a coordinating hat, but once the first ball was used up, I picked up the second and around and around it went.  When that one was used up I picked up an entirely different yarn and continued on with that.  Before I knew it, I essentially had an entire shawl that slips of over the head, cowl-like.  Which wasn't the plan at all, but there you have it.
It still needs some finishing work and blocking.  I share it once it's entirely done.
Celebrating Mother's Day with my mother.  The beautiful linocut card and goodies underneath were made by Kris.
We are already thinking ahead towards colder weather.  This winter's wood has been delivered and this evening I cast on for a toasty wool sweater in the color of powdered cocoa.
I'm reading Living Language by Donna Simmons of Christopherus, hoping to incorporate it into our studies, if not this year than next.