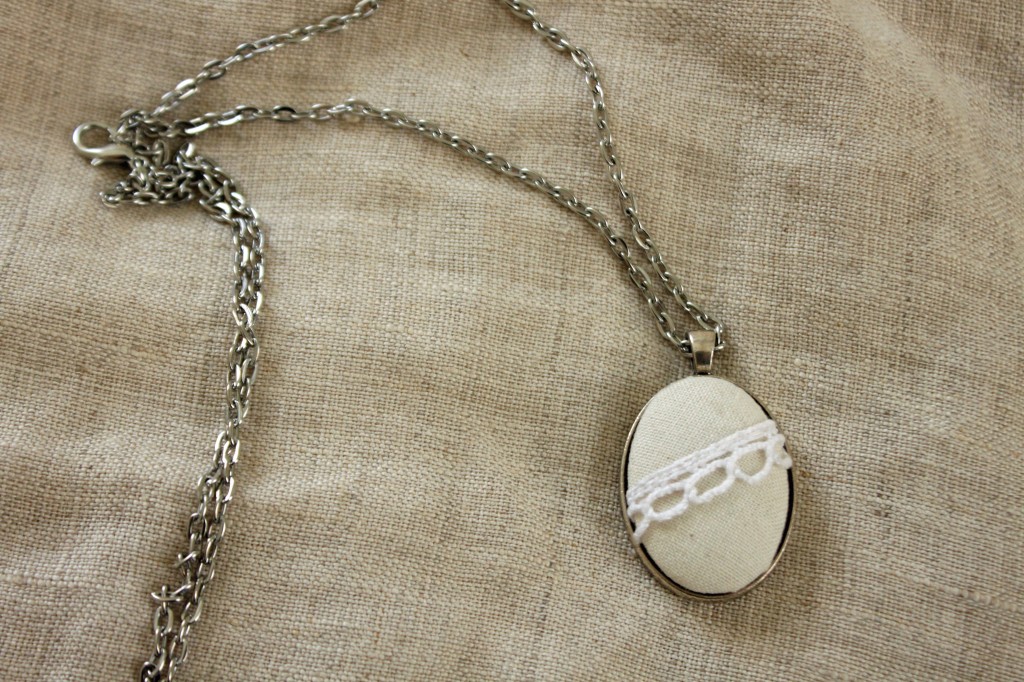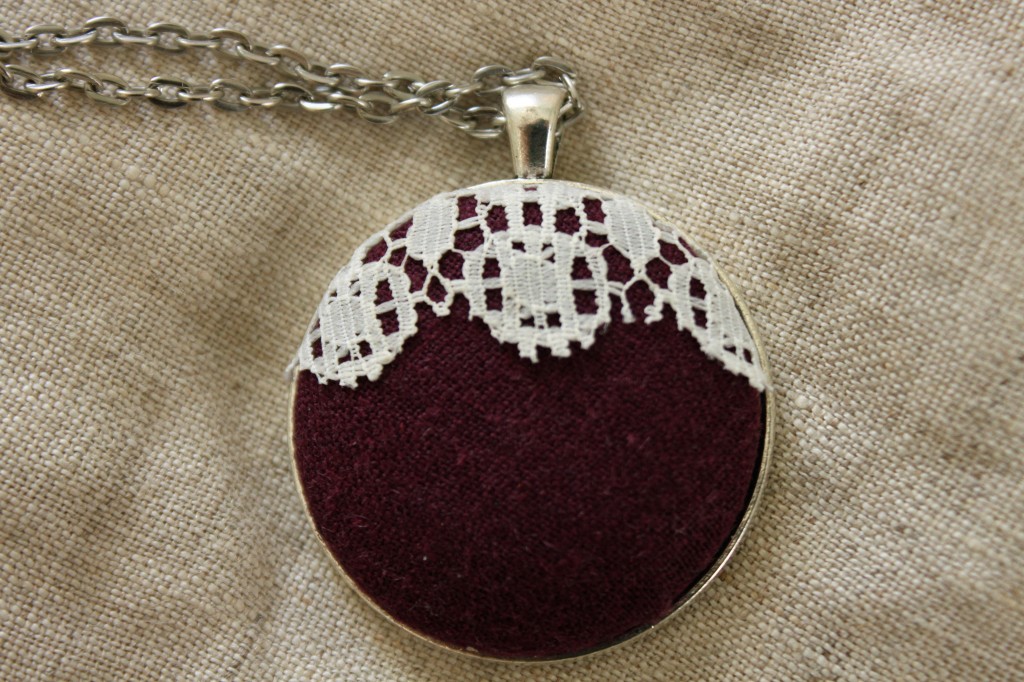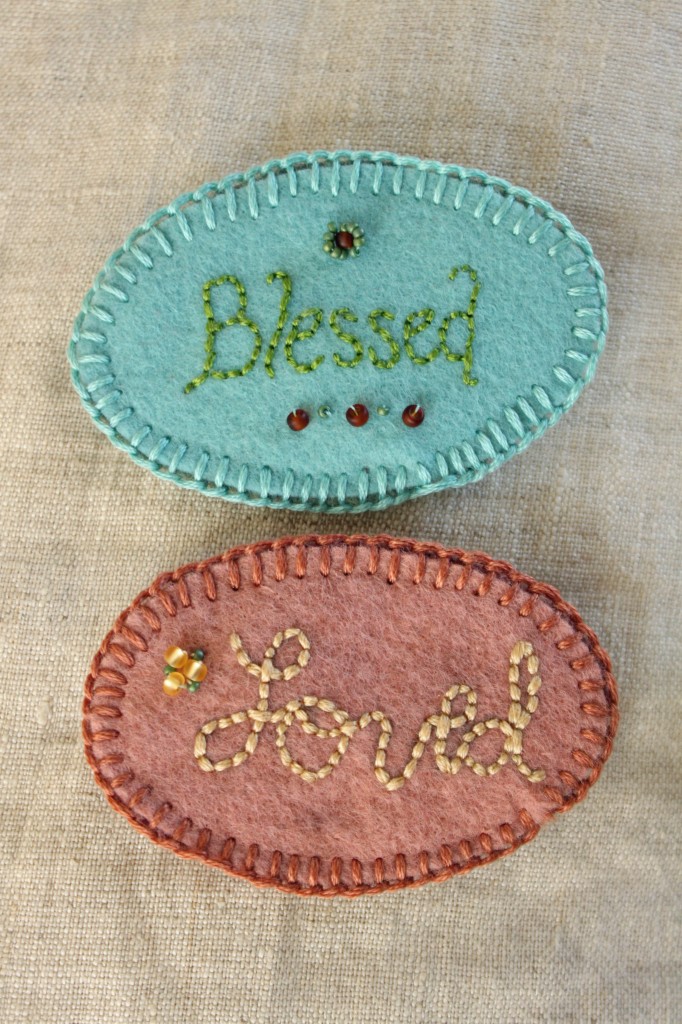 "Too narrow breadths for nought-except waistcoats for mice" ~ The Tailor of Gloucester by Beatrix Potter
Or for some lovely, delicate lace necklaces.  A much better use I think!  The mice can fend for themselves.  Available in Plum, Baby Blue, Mustard, Cream, Baby Blue Oval, and Navy Leaf Print.  Also for Mother's Day a couple of hand embroidered wool brooches; Loved and Blessed.
The shop is just full to bursting with beautiful Mother's Day gifts as well as a number of Earth Day inspired toys.