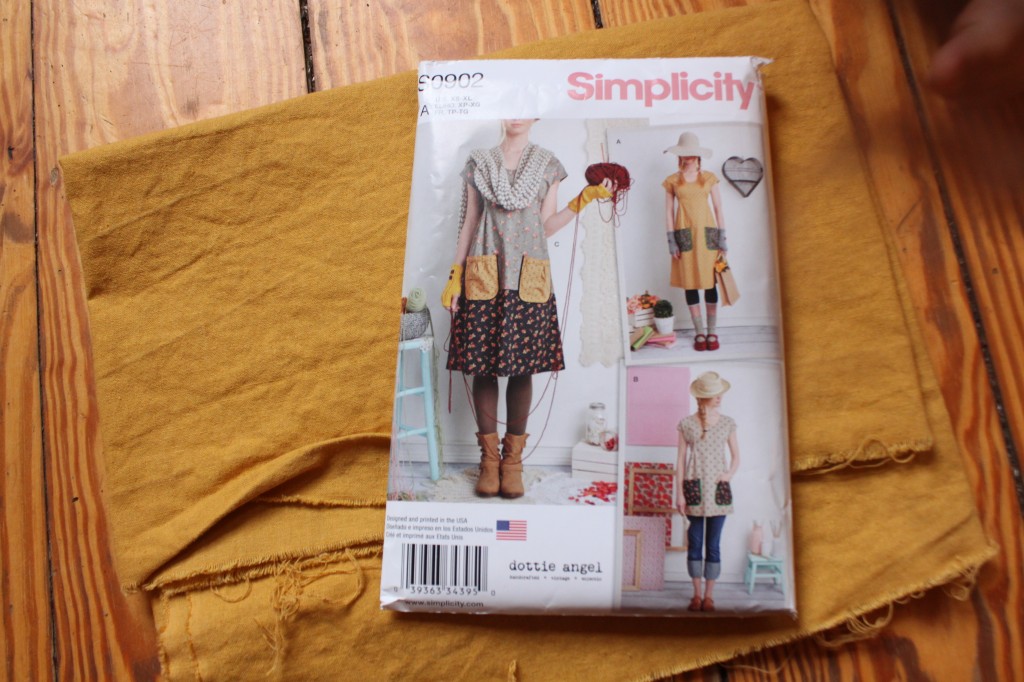 The idea of a small, workable and completely loved wardrobe is still completely beguiling to me!  I planned to try to compile a spring/summer capsule for myself.  Inspiration board here.
I already messed up.  After putting my foot down and telling myself that from here on out I would only buy clothing I loved, I let myself be talked into (first clue there) buying a clearance dress (pressure point number 2) that I didn't love.  It's this one, if you are curious.  I thought that maybe it had enough elements that I liked.  I have a dress in a similar cut that I like.  It's comfortable and easy to nurse in.  But the print isn't really my style at all.  There is absolutely nothing wrong with it.  It's actually rather pretty, it's just not at all *me*.  After purchasing it, I went back and looked at my mood board which has a definite feel to it, both in color scheme and style; all in shades of blue, fern green, goldenrod, and oatmeal, with emphasis on linen and chambray.  All of the styles and lines are really quite simple, with some pretty detailing; a beautifully shaped collar or perfectly formed pleats.  None of this was intentional, just clearly what I'm drawn to right now.  And I was immediately able to see that it was really all wrong for me.  I even pinned it to see it along with the rest and it sticks out like a sore thumb.  And it's absolutely true that I mostly avoid wearing it.  Have I learned my lesson?  Who knows.
Some things that I am learning:
* I think I need to make a habit of setting aside a bit of money for clothes for myself, with the knowledge that things will wear out, etc over time.  Instead of it always being some sort of shocking crisis to discover I have absolutely nothing to wear.
* I also have to stop buying things just because they are cheap.  A habit that in part comes as a reaction to the above.
* I need to have more clarity on what I really love.  I am working on that one!
* I think that much of the time, I would actually save myself time by making certain items for myself.  So often I have something particular in mind and end up down the rabbit hole looking for it and usually not finding it.  When I could have spent that time just making what I wanted to begin with.
* Which leads me to: I need to make crafting for myself more of a priority.  I'm working on that one too.
I ended up with that Dottie Angel dress pattern, which I've long admired.  I even know just what fabric I want to use for it.  But , I've yet to think of a way to make it nursing friendly without ruining part of what I love about it.  It may well have to wait.  I'm trying not to be cranky about that.  Some other patterns I'm considering: the Washi dress and all it's variations, the Ashland Dress, possibly the Esme Top, extended to short dress length?  Maybe something with this pattern?
A friend and I are doing a little sew along over the next couple of weeks.  I'm pretty excited!