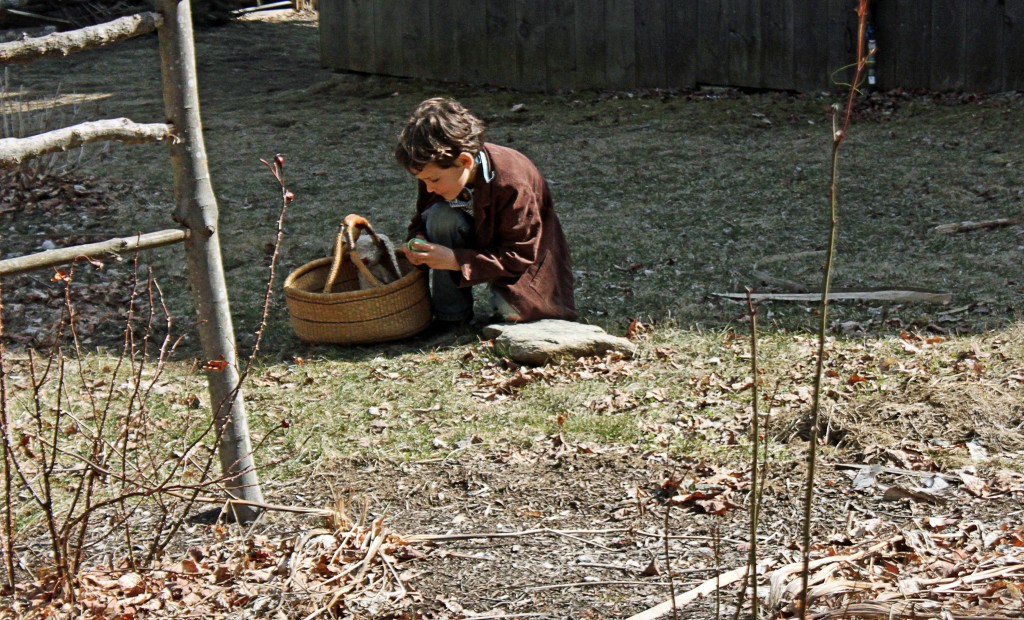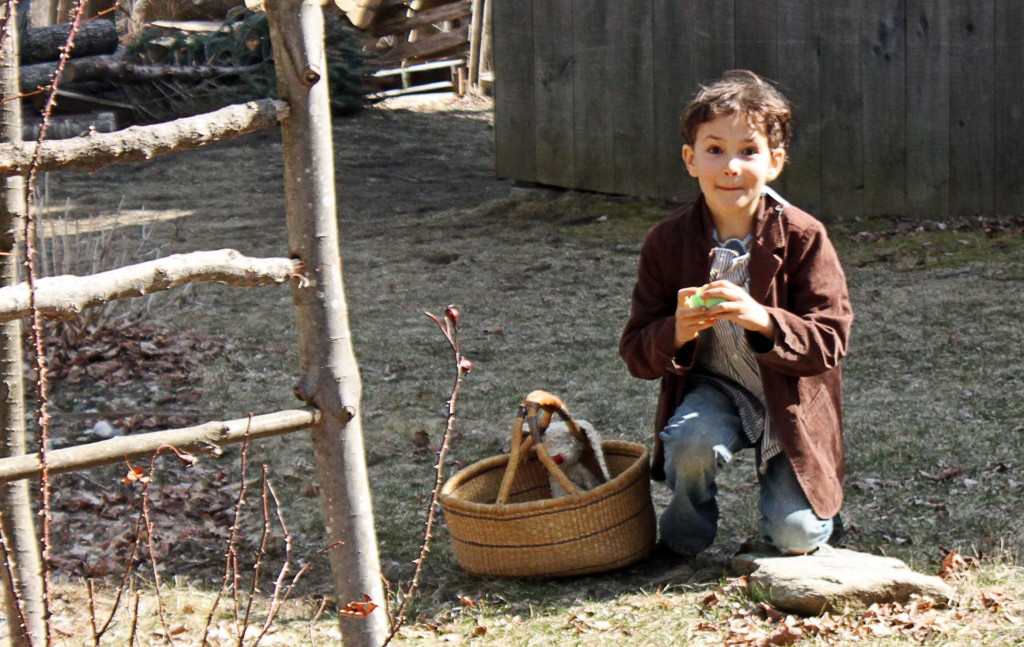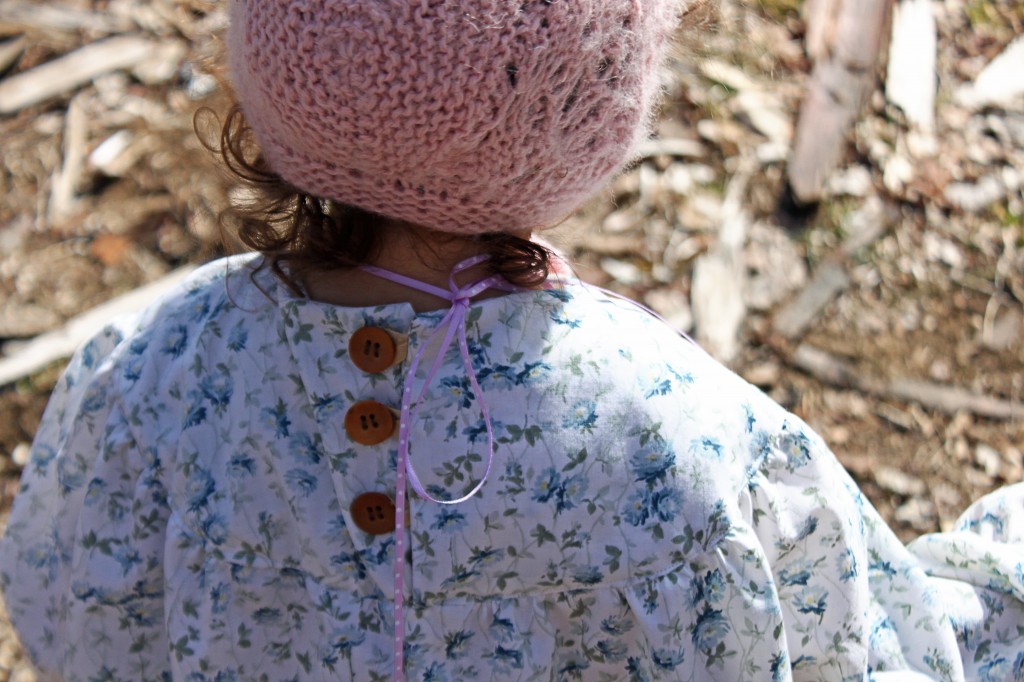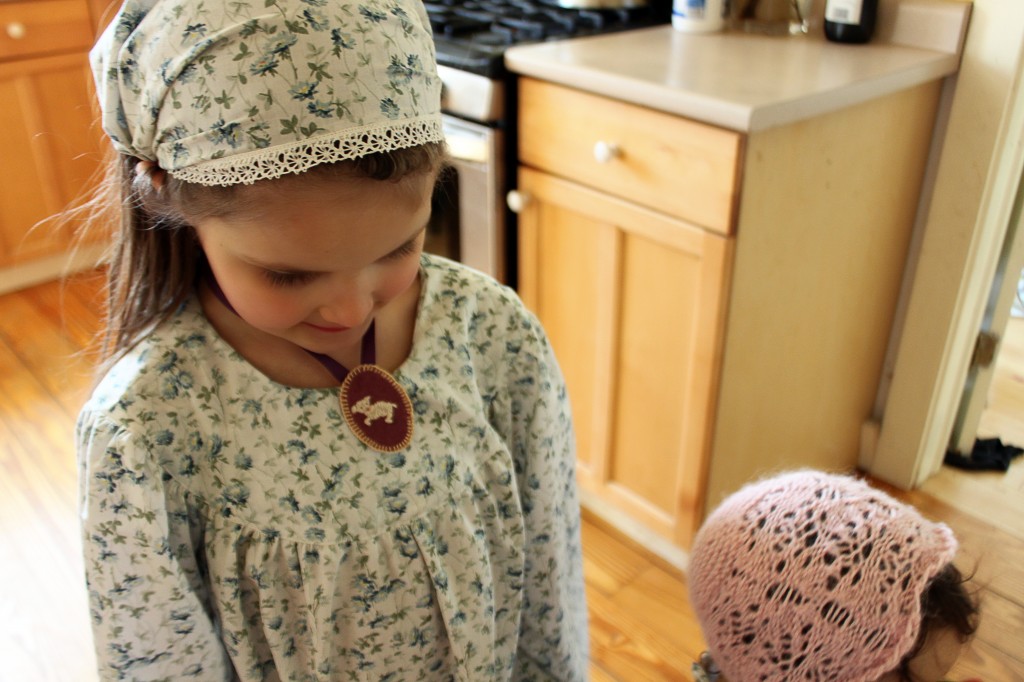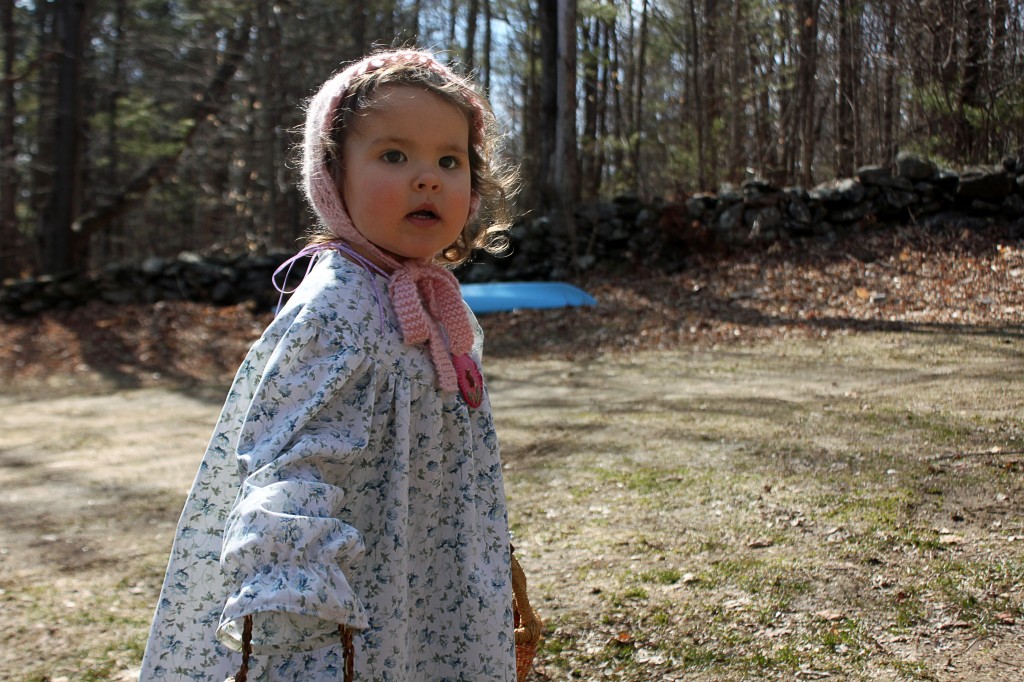 A few of my necklaces were taken off the market, due to little people that I love being too attached to them.
Elijah finished sewing his shirt.  He consulted with me from time to time, but did all of the work himself.  Button up shirts are hard!  I consider that quite the accomplishment.  He used  Simplicity 1327, which we adjusted to fit him.
Dresses for my girls…there is kind of a funny story behind these.  Last year our friend and neighbor was here helping us with some carpentry work when, because sometimes I forget to just keep these things in my head, I exclaimed, "I really just want to make a baby dress out of your drop cloth!"  And of course somewhat to my embarrassment, she insisted I take the drop cloth.  And because it was a big old sheet, there was enough for two dresses and head scarves as well.  I used Simplicity 1264 which is a reprint of a '50′s pajama pattern.  I simply lengthened the tops a bit.  I also put them together with total disregard for pattern instructions, just piecing it however seemed quickest and easiest. More on the bonnet in another post.
Let's see, what else is new?  I'm currently completely lost in this book, working on Mother's Day gifts for the shop, trying to get the gardens and yard cleaned up in preparation for planting, obsessively spring cleaning and trying to fit some remodeling projects in.  I'm seriously considering just assigning the kids some books to read and math sheets and devoting all of next week to decluttering, deep cleaning and repairing the house and yard.  I have this huge desire to get life in order right now.  I have such trouble finding balance in this season.  There is so much I wish to accomplish.  The pull outside seems at odds with the desire for that big push in the final months of the school year to try to fit in everything I would like.  Do others struggle with this?

KCCO