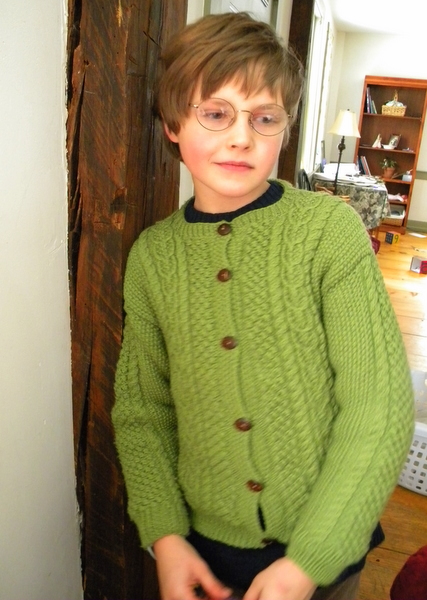 I finished this one up just in the nick of time.  Towards the end I was really worried that it was going to be too small, but it fits perfectly, though in an entirely different way from how I imagined it would.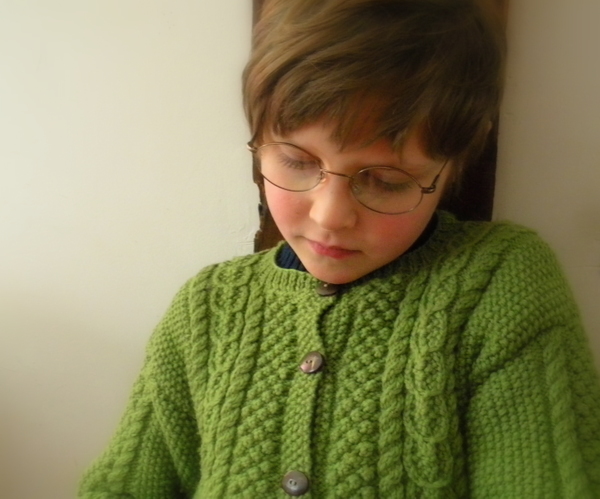 The details, yet again, are as follows:
"Child's Aron Sweater #19″ by Yankee Knitter Designs, in a size 12, with 1-2″ added in both body length and sleeve length.
Made from Northampton, by Valley Yarns; color Apple Green
Iain entertained himself while modeling by trying to figure out how to set the time on his new watch!
Steve ended up picking out the buttons for me (If Steve were typing this, he would feel the need to clarify that "picking out" entailed him going into the store, relaying my description of what I was looking for to the little old lady behind the counter, her picking out two different buttons and him choosing between them…and choosing the one that she strongly encouraged at that).  I think they are just right.
There are several flaws in the sweater, but over-all, I'm pretty pleased.  He's wearing it all the time now and I think it looks great on him; so handsome!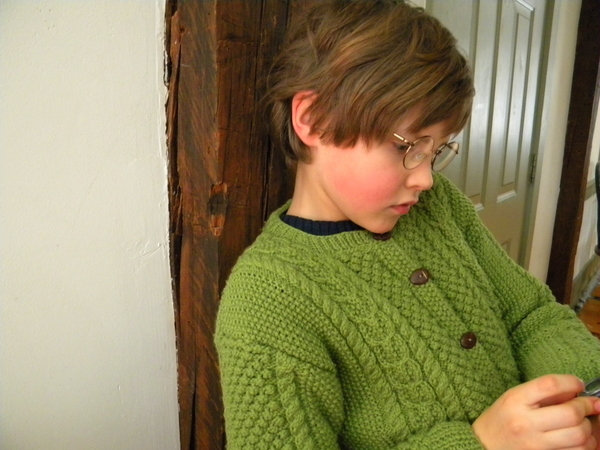 I'm so glad to finally be able to give him his "twisty stitches" and provide him with some extra winter warmth at the same time.  And so very glad that his big ten year old self is still happy with the gifts I make him.