Spring here does not explode in a brilliant burst of colorful blooms.  For us that comes much later.  No, spring on our mountain, in the woods, emerges slowly.  It is a subtle, moody, almost brooding affair.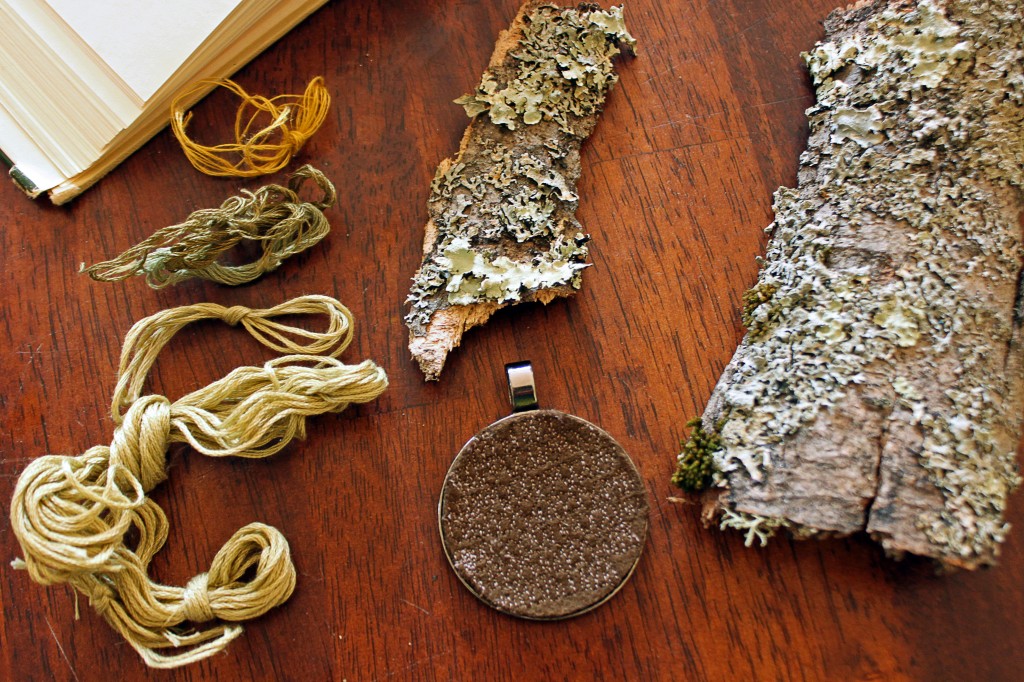 The world exists mostly in shades of grey and worn, dull, weathered brown, bringing the details that in other seasons go unnoticed into sharp relief.  The bright green of lichen and flecks of moss, emerging from a long snow covered branch.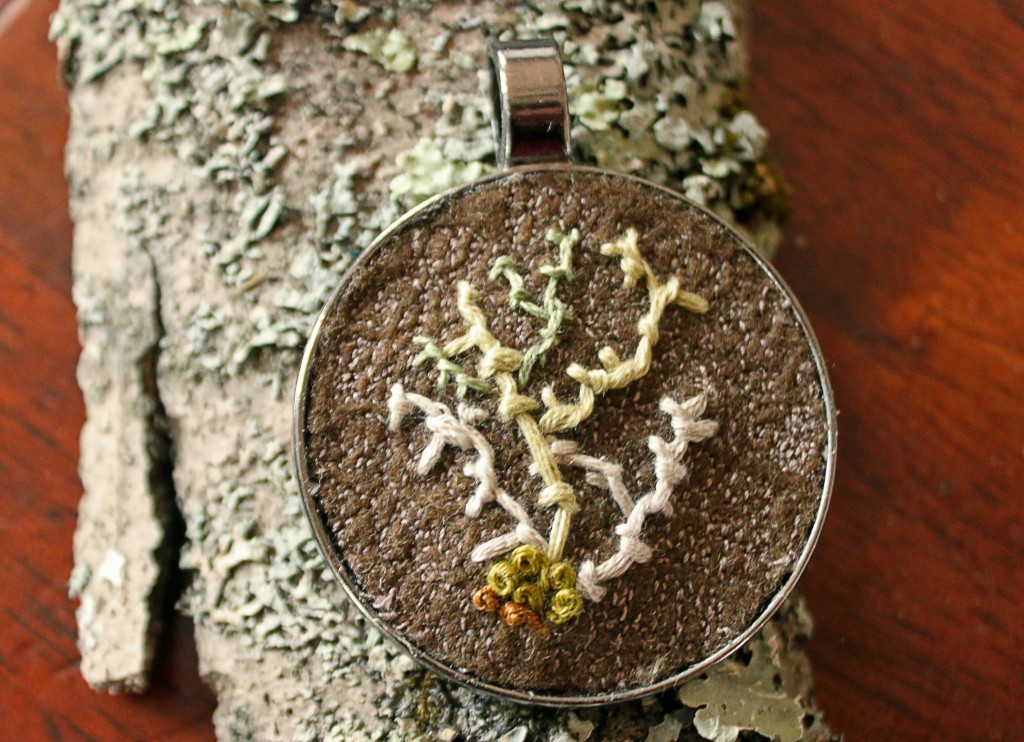 As the world warms, we slacken our brisk pace, stopping to take in all the minute details.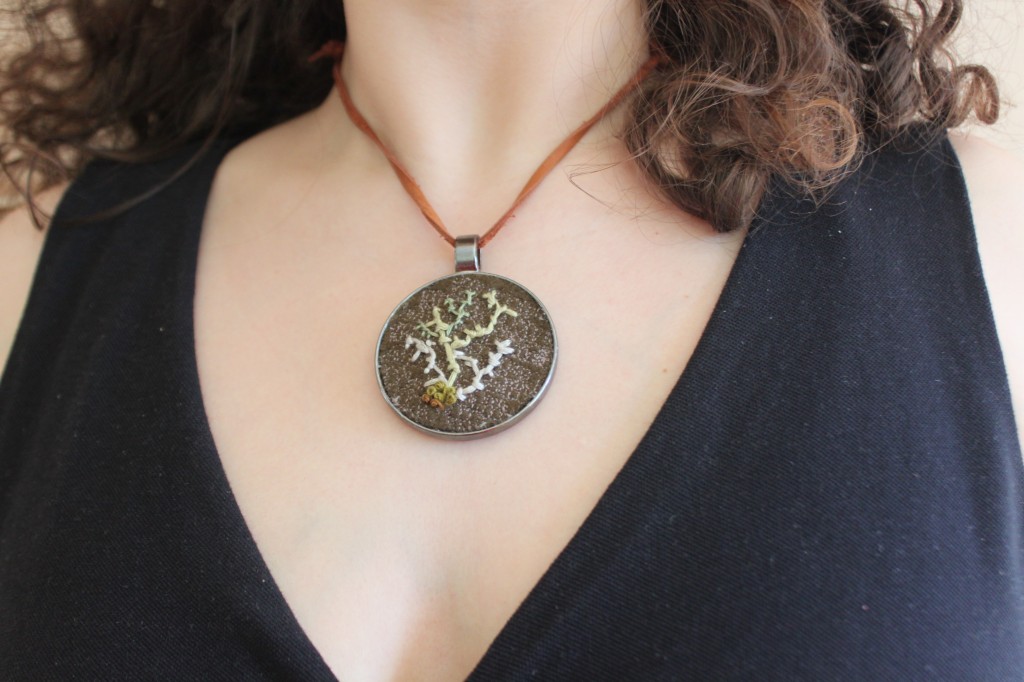 Details: "Lichen and Moss"- machine and hand embroidery on wool felt with a gunmetal grey base, hung on an adjustable leather cord.
♦ ♦ ♦
The snow melts and as it recedes the creeks swell up over rocks and ledges, only to come cascading back down.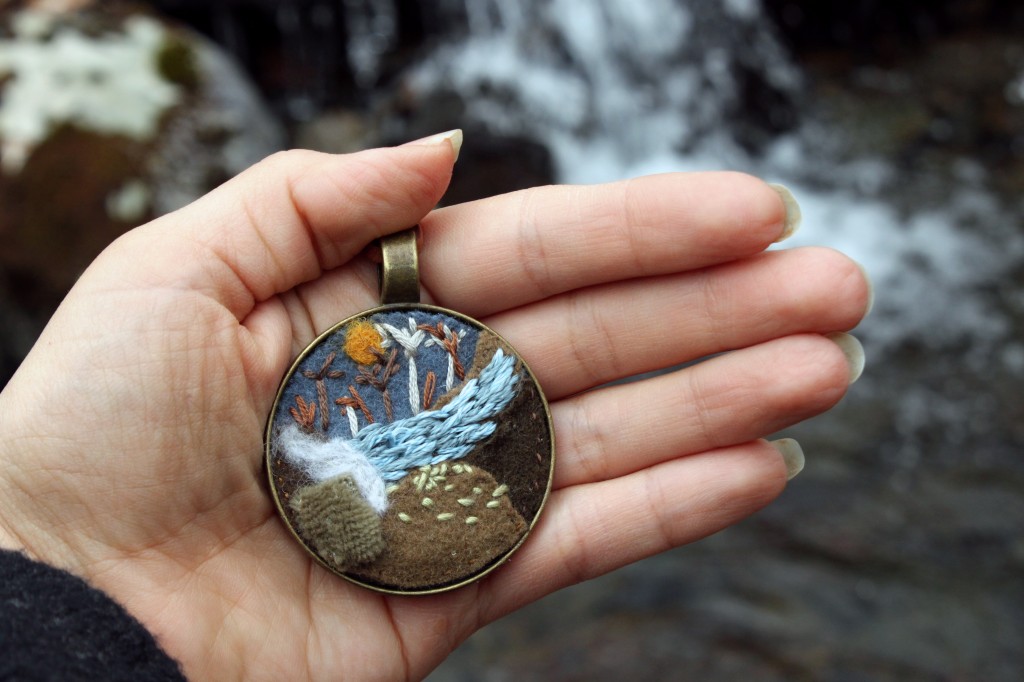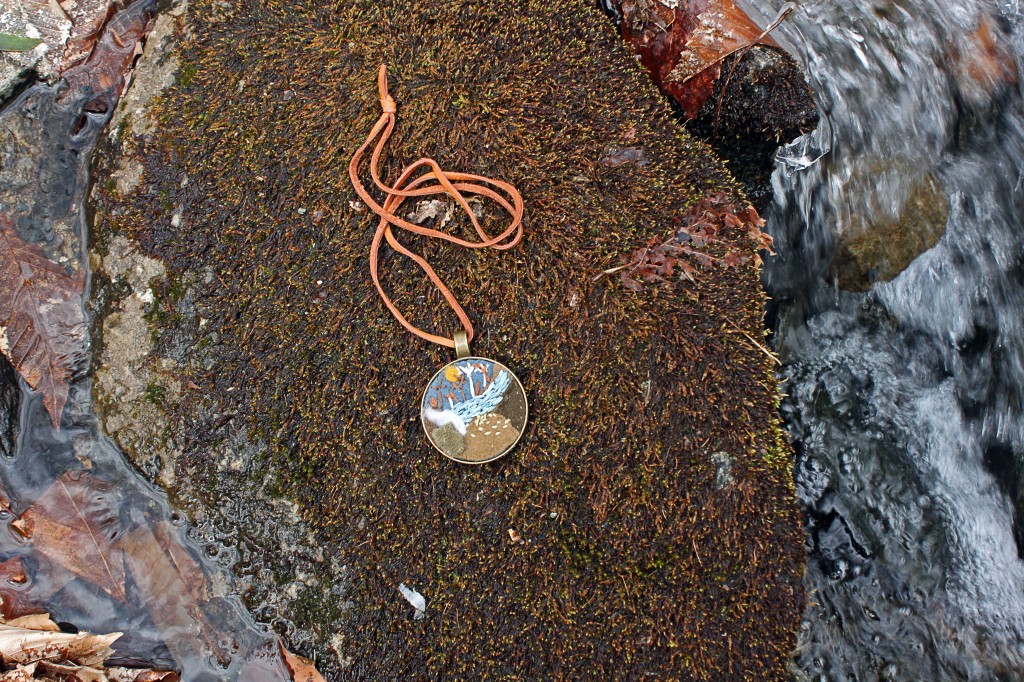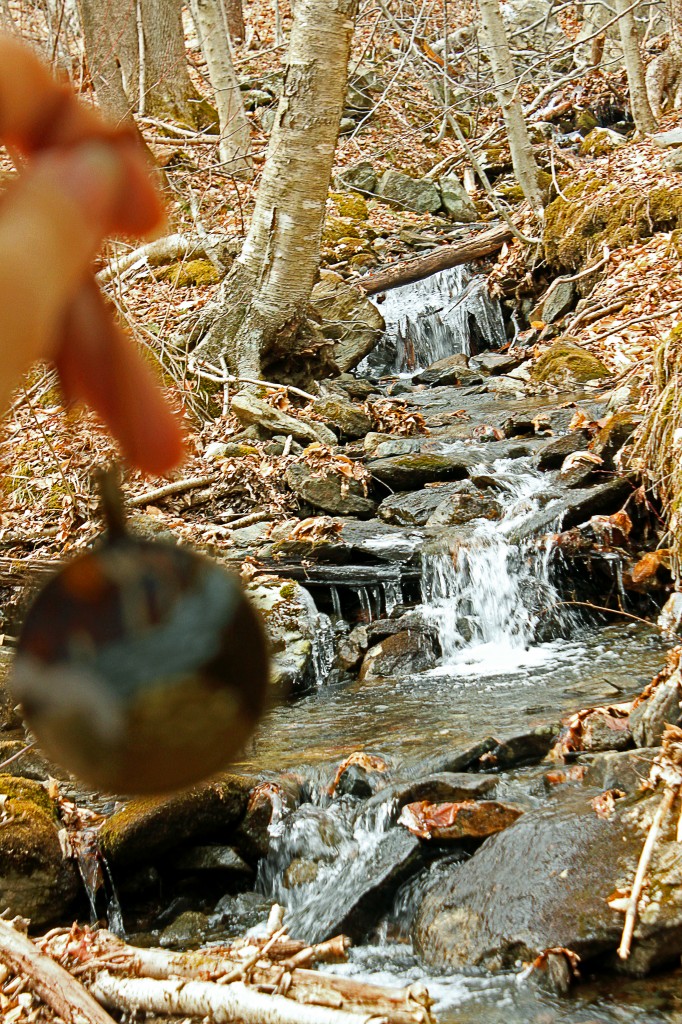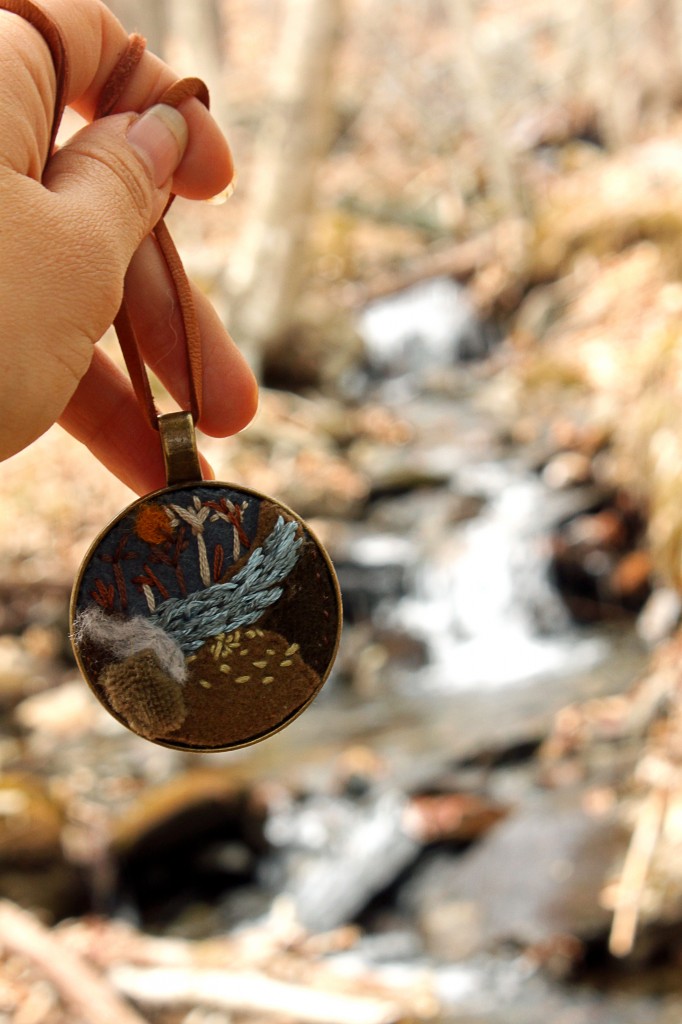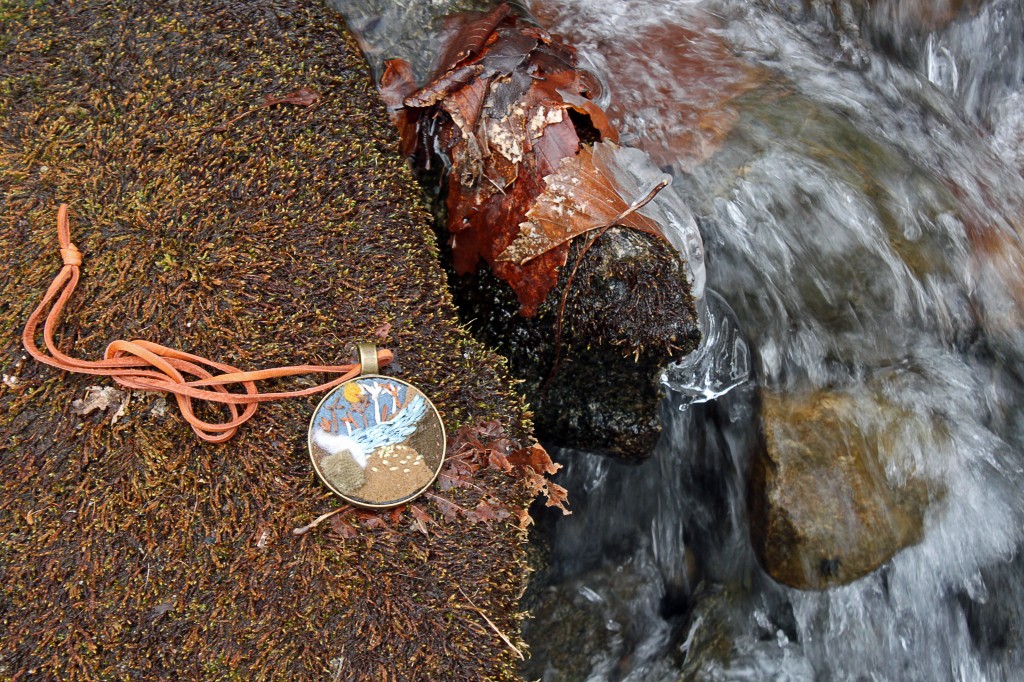 Details: "Cascade"- Hand embroidery, applique and needle felting on and with wool felt and cotton velour, with an antique bronze base and fixed 28″ leather cord.
♦ ♦ ♦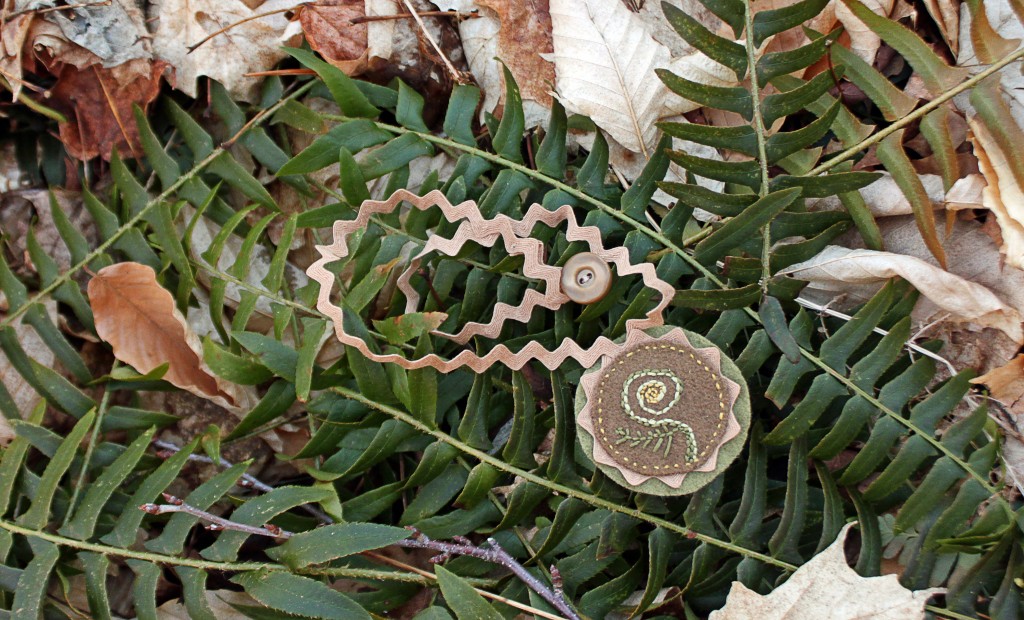 These ferns are evergreen.  You see them in the spring, sprawled in great rings, pressed flat to the ground where the snow of months past held them fast.  It is still early yet, but after a time the fiddleheads will start appearing, poking their way out of the mud and slowly unfurling their delicate fronds.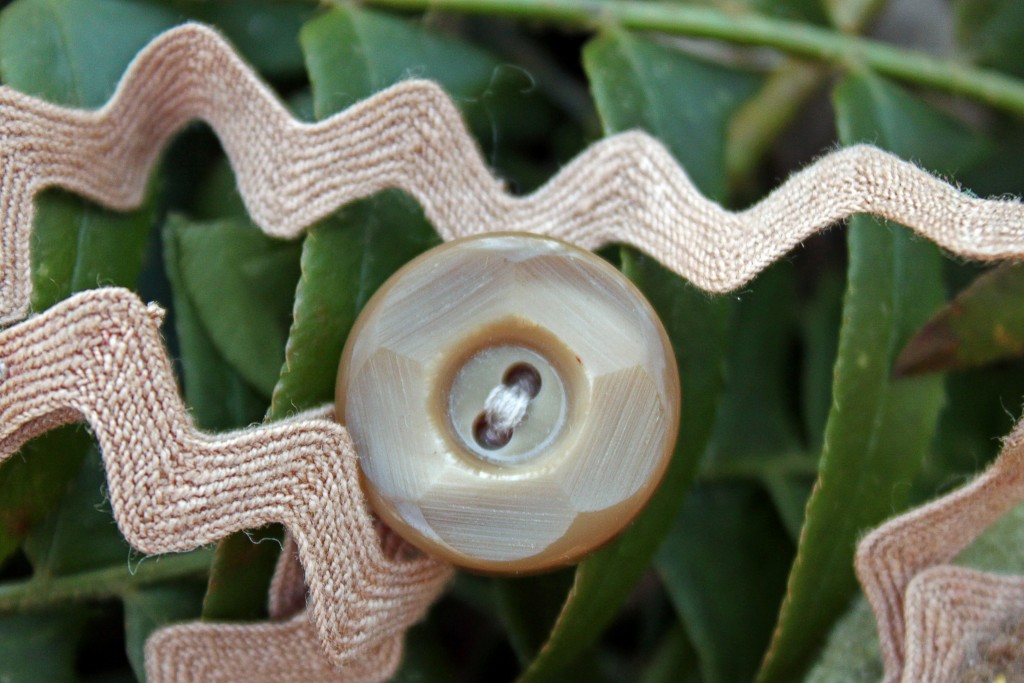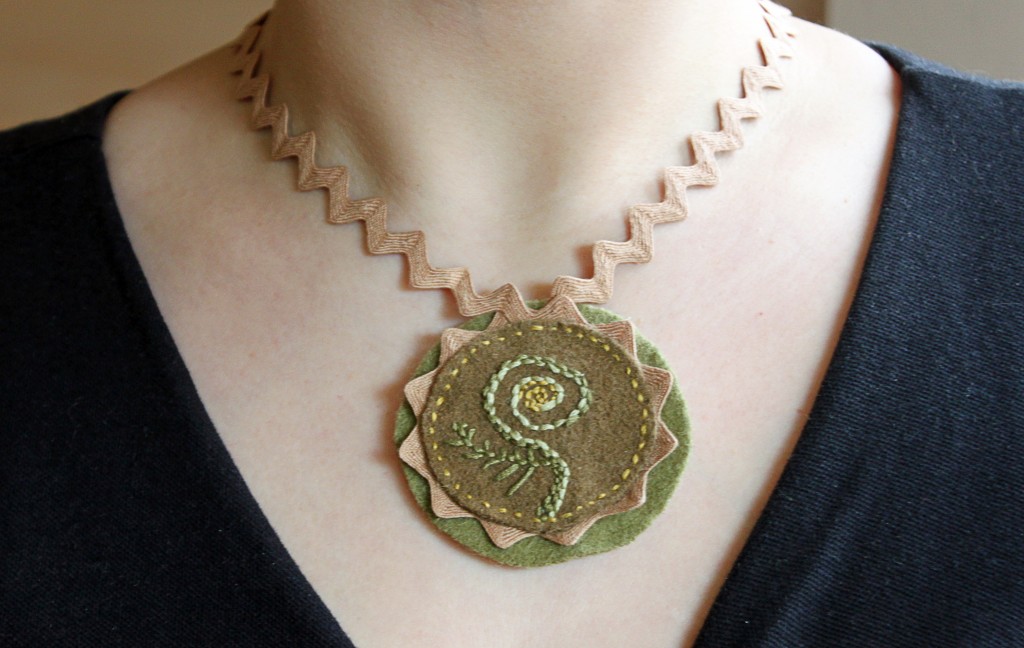 Details: "Unfurl"- Hand embroidery on wool felt with vintage cotton ric rac accents and vintage button closure.
♦ ♦ ♦
All three were inspired by our woodland walks and all three are now available for purchase through our shop.